While he tries to maintain a low media profile, Adam Garcia can't fight being forever known as the 'Ugly' guy. Andrew Youngson writes
Adam Garcia was just finishing his photo shoot at the Press and Journal office before heading off in a car to another media interview. Before we wrapped, I brushed aside any journalistic cool I had been feigning badly to ask if I could "get a quick picture with you".
The Aussie 41-year-old performer of the stage and screen indulged my "selfie" without pause – unsurprising, given his laid-back geniality had been unwavering throughout our interview and shoot.
Picture taken, Adam had no sooner driven off than I posted it on Facebook. "Dear diary," my caption read, "today was a good day."
I wasn't ready for the response.
Over 130 "likes" and 54 comments later, a distinct pattern had emerged: people were either rabidly in love with the Hollywood star – his often shirtless role in the 2000 movie Coyote Ugly being cited regularly – or they hadn't even heard of him.
How could one person elicit such a broad response, from the heights of comments like "Oh my god, oh my god, oh my god. What did he smell like?" to the depths of "Fa? Dinnae ken him"?
Strange as it may seem, this is exactly the public profile Adam has striven to inhabit.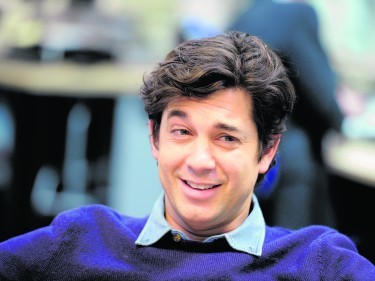 "By sheer projection of will, people just aren't interested in my personal life, which is lovely," Adam had told me earlier as we drank tea in the office canteen, a few colleagues of mine peering not-so-surreptitiously over their shoulders at him.
"Most of the time, I'm pretty private and relatively anonymous. I do press when I need to, but, for the most part, people ignore me. I must be really boring."
He has never courted the press or been given to "Jordanisms", as he coined it, although he understands why others do in this day and age of 24/7 celeb news.
"People like the Kardashians and other 'It' people, that's their job and career: to produce stories about their lives because I guess they don't really have other talents, apart from amazing perfumes, of course."
His career, however, has been built on his "triple threat" talents of dancing, acting and singing, many of which will be on show at Aberdeen's Music Hall in Tonight . . . From the West End on April 23 – an extravaganza of musical theatre featuring fellow-stage stars Kerry Ellis and Christina Bianco, plus a sizeable choir.
If audience members at the concert don't know Adam, he'll have a chance to win them over as he has throughout his career. He has danced with the Tap Dogs at the Sydney Olympics opening ceremony, acted in films like Confessions of a Teenage Drama Queen opposite Lindsay Lohan, and sung on stage in Saturday Night Fever and Wicked. He has also become a regular judge on TV shows like Gotta Dance.
But it was playing cheeky love interest Kevin O'Donnell in Coyote Ugly that catapulted Adam's career – and to such heights that the movie follows him wherever he goes. As an evidently private person, does he feel haunted by the attention brought on by the film?
"I'm a pretty vague person and I sort of fell into doing that movie. I mean, I auditioned, of course, but I was plucked out of obscurity.
"When it came out, it wasn't number one at the box office or anything, although it did do well. It was only when it came out on DVD, and then on Netflix, that it started feeling like it had become almost cultish. So sometimes I'm like: 'It's really cool being part of a cult film'," he said.
With fame comes the media's glare, but Adam's personal life comes to the fore only when he chooses. Case in point: when he proposed to Brit girlfriend Nathalia Chubin, in January this year, the couple broke the news themselves on their own terms.
And it was the same idea with our chat. While he was in Aberdeen to promote his forthcoming "audience with" concert at the city's Music Hall next month, he was more than happy to share the story of his proposal – or rather, its logistical complications.
Having been a long-distance couple for nearly five years – he living in Sydney, she in London – engagement had been on the horizon for a while. But Adam had managed to keep Nathalia off the scent by avoiding obvious times to propose when she had visited him previously.
"I threw the old Spanish kipper in there," he said with a wry smile.
"But when it came to her coming out to Australia the next time, she got really sick with a stomach bug. On the morning I had planned to propose, I was going to take her to a restaurant that you can only fly to by seaplane. Really beautiful and romantic. But she was feeling terrible, so I had to make an excuse to go outside and make a lot of quick phone calls. Luckily, two or three days later, it finally happened."
To be precise, in a national park overlooking Sydney harbour. The couple now plan to marry next year in the UK, although Adam doesn't expect too much media interest.
But then again, he has a decidedly modest opinion of his public profile, and it continues to surprise him when people know who he is.
"It's weird because it just really depends where I am. I always think if anything it's going to be 'Coyote Ugly Guy'. As my young teenage neighbours in Kentish Town used to say: 'Yo, Ugly Guy. Do you ever get to, like, make out with those birds, innit?'"
Adam Garcia will perform in Tonight . . . From the West End at the Music Hall, Aberdeen, on Thursday, April 23, at 7.30pm. Tickets are available from www.aberdeen performingarts.com or by calling 01224 641122.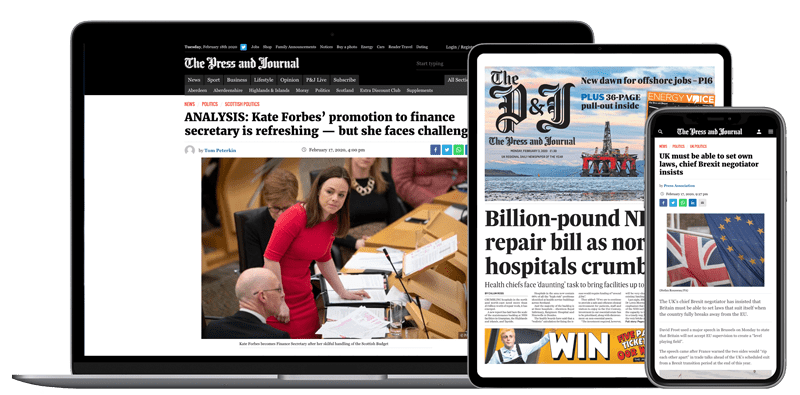 Help support quality local journalism … become a digital subscriber to The Press and Journal
For as little as £5.99 a month you can access all of our content, including Premium articles.
Subscribe