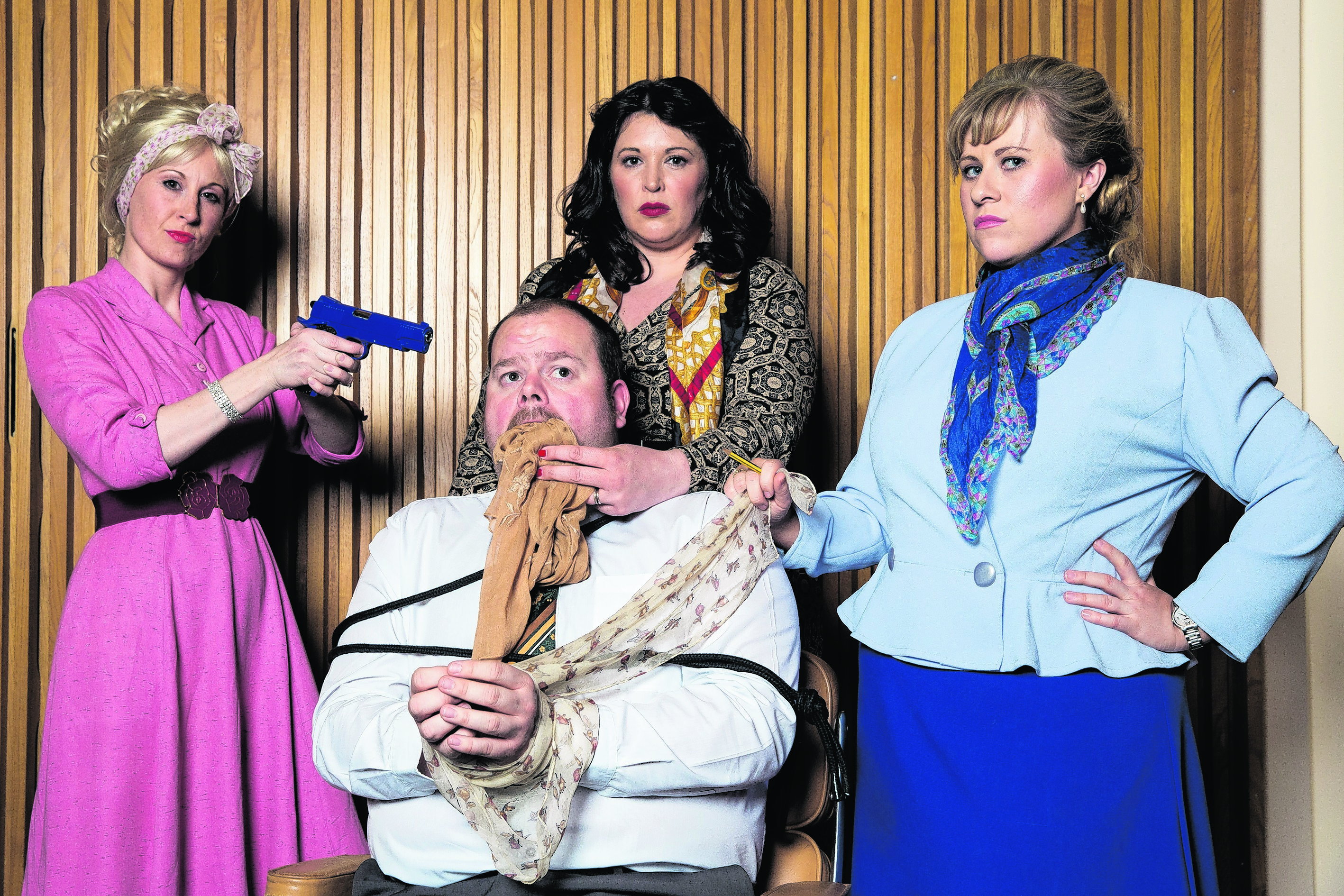 In its 75th anniversary year, Aberdeen Opera Company returns to HMT with the UK amateur premiere of Dolly Parton's 9 to 5: The Musical. It is a hilarious musical comedy based on the hit movie that centres on three office workers who turn the tables on their sexist boss. Here, Cheryl Livingstone meets the three women who are taking care of business
NAME: Samantha Gray
NAME OF CHARACTER: Violet Newstead
TELL ME ABOUT YOUR CHARACTER
Violet is our main character. She is a unique and ambitious woman who has striven for success all her life through hard work and dedication to her boss, Mr Hart. Because of the male-dominated world in which she lives, her business acumen, motivation and sharpshooting ideas are surplus to requirements when the boss promotes Bob – someone she trained – over her, despite her 15 years' experience. We then see her seek revenge and justice on her sexist, egotistical boss. She is a straight-talking, confident woman, but we see a softer side to her when she reveals the fact she is a widow and struggles with the possibility of falling in love with someone else. We also see her comfort and guide, Judy, the new employee, and share touching moments with her teenage son, Josh.
WHAT WERE THE CHALLENGES OF PORTRAYING THIS CHARACTER?
The challenge was to portray Violet as a woman of many layers. Not as a go-getting, savvy supervisor. That's too easy. She needed progression. Judi Dench states a character should reveal a small piece of its personality in each scene they play in, collectively at the end of the show all the pieces should join together to make a complete character. This has been the main challenge. Tapping into emotions and considering what it must have been like to be submissive and feel used and rejected in a place of work has been challenging because, for woman nowadays, that equality is natural in our place of work. I try to find in my heart and mind what a widow would feel like moving on. Tough emotions for a lighthearted musical, but credibility is key.
WHAT DID YOU ENJOY ABOUT THIS ROLE?
The role has been an amazing opportunity to just grab on to all the reasons I love amateur performing: Singing and acting with a highly talented cast; doing something I love. I have embraced and loved the opportunity of working with a new production team as well as many new members of the society.
NAME: Leanne Craggs
NAME OF CHARACTER: Doralee Rhodes
TELL ME ABOUT YOUR CHARACTER
Doralee is a warm, sexy, country girl, with blonde hair and an ample bosom. She's happily married to Dwayne. She is also the secretary of Franklin Hart, who is head of the company. Hart sexually harasses Doralee constantly, but she tries to shrug it off lightheartedly. He tells everyone they are having an affair (unknown to her), which is why no one in the office likes her. In actual fact, Doralee is the only one of the three woman who is in a loving, faithful relationship. She doesn't understand why no one likes her, and tries her best to make friends and fit in at the office.
WHAT WERE THE CHALLENGES OF PORTRAYING THIS CHARACTER?
Getting the country accent right, and hoping people can still understand what I'm saying.
WHAT DID YOU ENJOY ABOUT THIS ROLE?
I love playing the "Dolly" role. Going blonde and wearing sexy outfits and heels is definitely a change from my usual "school run" jeans and trainers. The dream sequence is my favourite, as Doralee gets to turn the tables on Hart and gets to order him around and humiliate him for a change.
NAME: Amanda Watt
NAME OF CHARACTER: Judy Bernly
TELL ME ABOUT YOUR CHARACTER
Judy is not in a good place when she arrives at Consolidated. Her husband has cheated on her, left her and she is about to face the biggest challenge of her life.
WHAT WERE THE CHALLENGES OF PORTRAYING THIS CHARACTER?
Judy goes on a real journey and finds two new best friends along the way. She is very different to me.
WHAT DID YOU ENJOY ABOUT THIS ROLE?
The challenge of playing someone who has had a really hard time. Also, singing some big songs.
9 to 5: The Musical opens at HM Theatre in Aberdeen on Wednesday, July 1, and runs until Saturday, July 4. Ticket prices start from £21.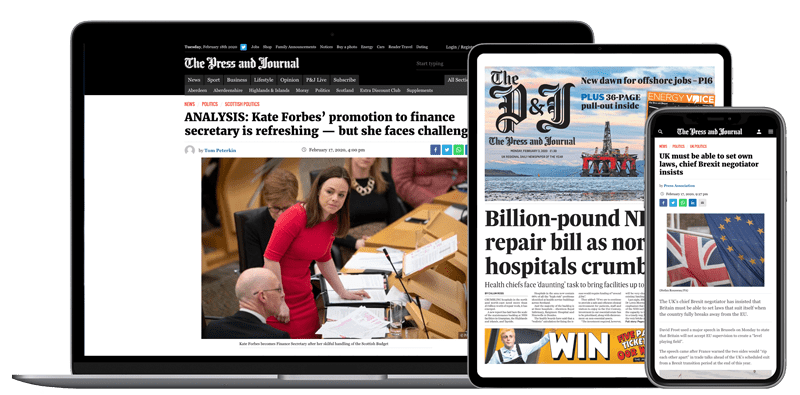 Help support quality local journalism … become a digital subscriber to The Press and Journal
For as little as £5.99 a month you can access all of our content, including Premium articles.
Subscribe