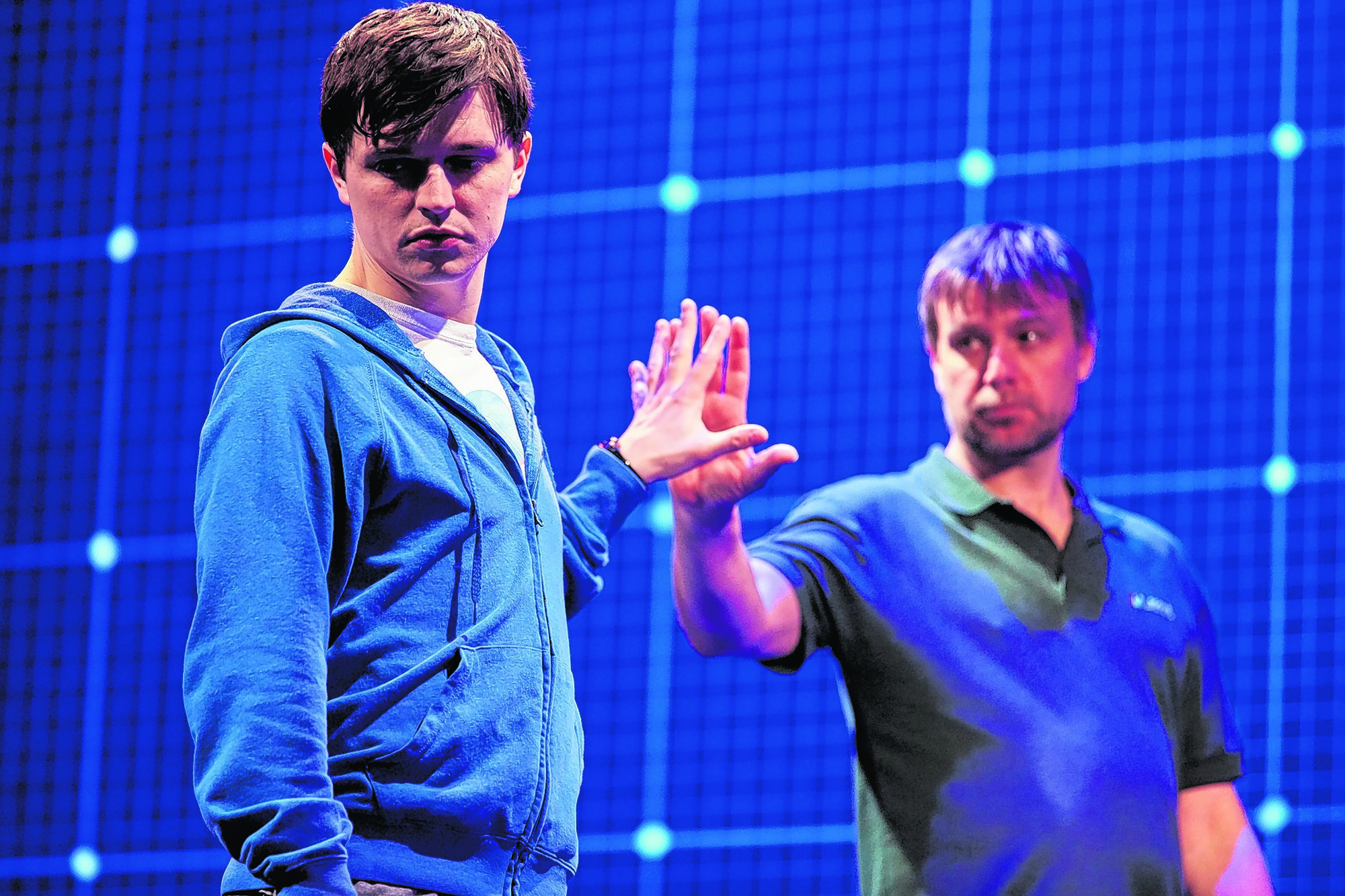 Mark Haddon's award-winning novel The Curious Incident of the Dog in the Night-Time has been beautifully and cleverly adapted for the stage. Cheryl Livingstone speaks to Stuart Laing about being part of such a special production
SO, YOU PLAY CHRISTOPHER'S FATHER, ED, WHICH IS A CHARACTER THAT IS INVOLVED IN SOME OF THE MOST DRAMATIC AND INTENSE SCENES OF THE PLAY. WHEN YOU GO HOME, DO YOU JUST TRY AND FORGET ABOUT IT?
You have to, really. We are doing 300-odd performances of this. You've got to find a way to go to that place and you can't go to it halfway, you have to emotionally get there, otherwise, if you are not there, it's not working. So you have to emotionally get yourself there. But you can only carry that around with you when you are doing the play, otherwise you just wouldn't be able to handle it. It's exhausting. Initially, in rehearsals, it can take a long time to access those emotions. But when the play has been running for a while, you begin to work out how much preparation you need and hopefully you are able to access things very quickly and leave things alone very quickly. It's very hard at first going into these very emotional states and it took a long time for me to come out of it, in a sense. You get to the interval and you are like 'Wow, what was all that about?' and you can come out of it quicker.
YOUR CHARACTER IS ALSO QUITE COMPLEX. HE HAS HIS GOOD AND BAD SIDE. WHAT DID YOU THINK ABOUT HIM?
What I love about the piece and what is a sign of really good writing and good drama is that the characters are complex and not black and white. They've got flaws. The characters make awful choices sometimes, but they are redeemed by their love and by their positive characteristics. I think some people come out of the play feeling very sympathetic towards the mother or the father and some people don't feel very sympathetic towards them. The father and mother do questionable things but, ultimately, they do it because they are human and they just buckle.
Personally, I feel huge compassion for both of those characters and I think the way those characters are played is important. Gina Isaac plays the mother and I feel huge compassion for that character because of the way she plays her. I think it's a case of trying to play the truthfulness of the scene and being aware of the character's vulnerability and their loneliness and their desire to do the best for their child and realising that sometimes they've fallen short of that and feel guilty. It's a universal thing that every person feels that in some context in some relationship in their life, whether it's with their child or their siblings or their parents.
MY OPINION OF THE PARENTS CHANGED THROUGHOUT THE PERFORMANCE. ONE MINUTE I LIKED THEM AND THE NEXT I DIDN'T. IT ALSO MADE ME THINK WHAT I WOULD DO IF I WAS IN THEIR POSITION. DID YOU GET THAT FROM IT WHEN YOU SAW IT?
I think it's really exciting that your opinion can change during a play, because it means it's constantly keeping you on your toes and challenging you. In life, we make very quick decisions about people and this play completely makes you realise that we shouldn't really do that. People are more complex and we shouldn't be so judgemental. I think that is the whole message of the play, really. Christopher is judged all the time. Society judges him when he freaks out in shops or when he speaks to someone very abruptly and ultimately people don't understand what it's like to have a condition like that. We judge people all the time. I think it's a play about tolerance.
MARK HADDON'S BOOK IS ONE THAT IS LOVED BY LOTS AND LOTS OF PEOPLE. DID YOU FEEL UNDER PRESSURE TO DO THAT AND THE ADAPTED SCRIPT JUSTICE?
On the first day of rehearsals, you do think this is a huge play that has had massive success in New York and London and there is this kind of legacy that you really want to do justice to. That quickly dispersed when we realised that they really trusted us and then everyone started to buzz off everybody else and realised it was a strong company and we started to make it as much of our own as well as respecting that a lot of blocking and so on was already there and we were just fitting into that. But emotionally, we were allowed to find those characters ourselves. Ultimately, you've got to be able to do that as an actor, but obviously there was a template that we were allowed to feel it out for ourselves.
Catch Stuart in The Curious Incident of the Dog in the Night-time at HM Theatre in Aberdeen from September 1-5.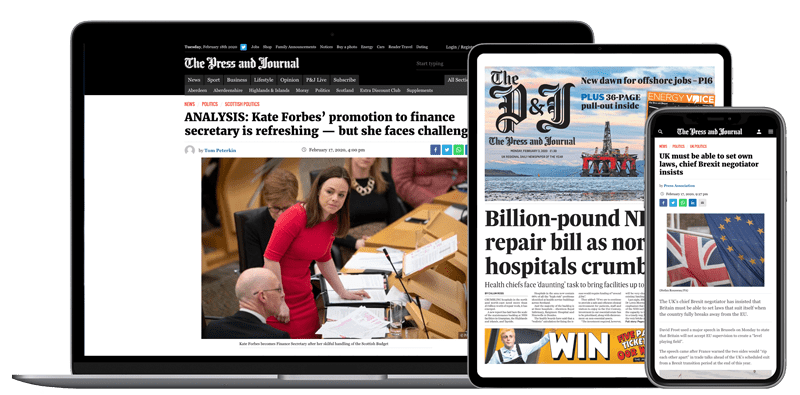 Help support quality local journalism … become a digital subscriber to The Press and Journal
For as little as £5.99 a month you can access all of our content, including Premium articles.
Subscribe