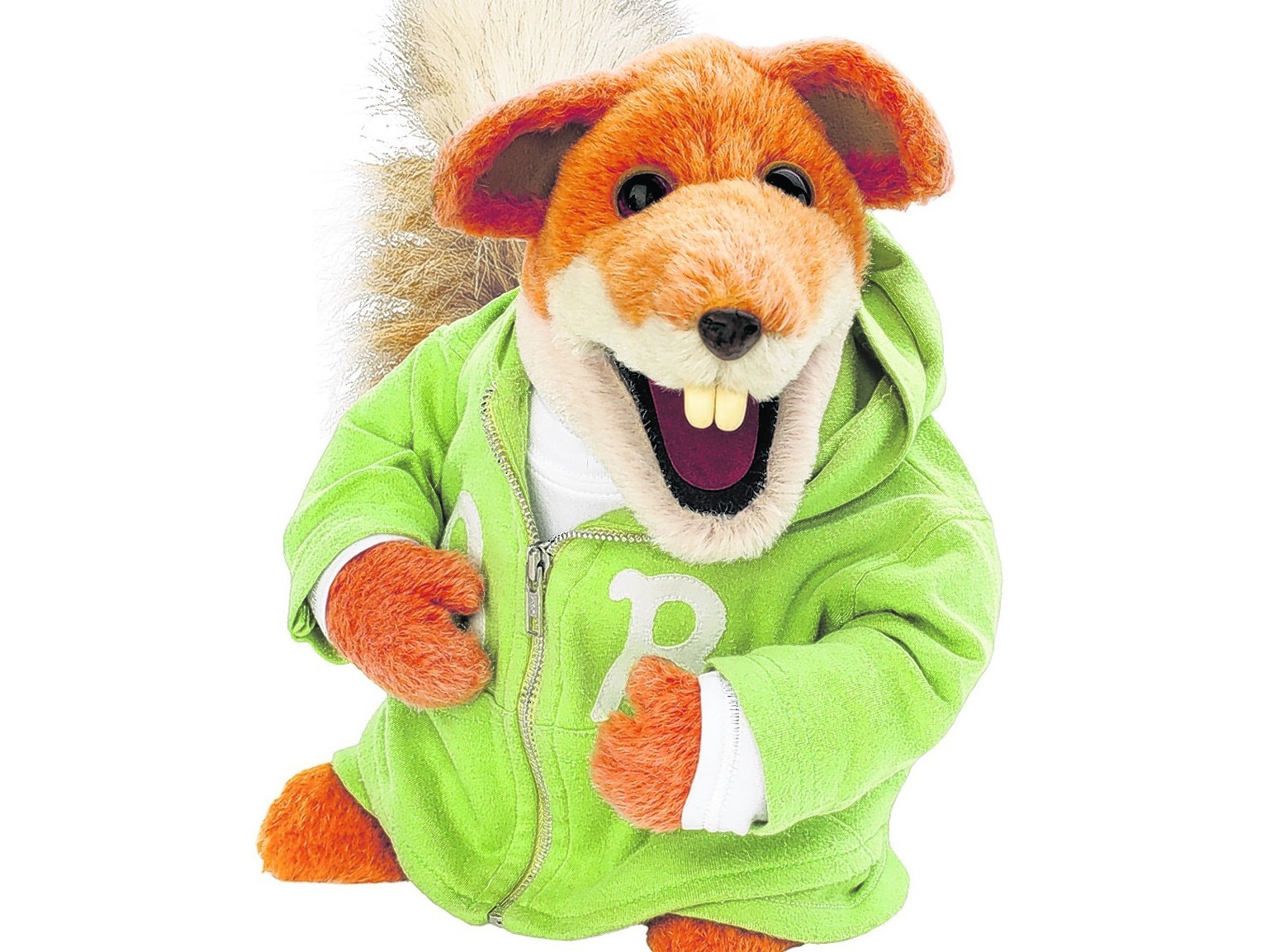 Susan Welsh enjoys a brush with one of the biggest small stars of showbusiness, Basil Brush
It's not every day you meet one of your childhood pinups and discover that they've hardly changed, and, in this case, are still as foxy as ever.
Basil Brush is an ageless superstar and a cheeky and irreverent comedy hero to generations of youngsters. Although he has spent more than 50 years in showbusiness, the bright-eyed celebrity has no plans to retire and is, in fact, keen for me to get a campaign going that will allow him to fulfil some of his personal ambitions.
"I have a weakness for Kylie Minogue and I should be so lucky, lucky, lucky, lucky if I could perform with her. I haven't met her, but have met her brother Dannii," said Basil, who has an instantly recognisable, rather posh voice.
"I'd also love to perform at Glastonbury. They have comedy tents there, so one year I'd like to take my show there. But my biggest ambition is to host Have I Got News For You."
He likes quiz shows and not only appeared on The Weakest Link, but won it, and will soon be seen co-hosting a special episode of Pointless. Currently, he is undertaking a huge tour of the UK, something he describes as a "pilgrimage of laughter", and will visit Eden Court Theatre in Inverness tomorrow, Friday, July 31, when he hopes his fans, young and old, will come out and have some fun with him.
He made his debut in 1962, and was voiced and performed by Ivan Owen until his death in October 2000. Ivan modelled Basil's voice on that of a famous English film star, the gap-toothed Terry Thomas, but avoided all publicity, preferring instead to make Basil the star, which helped make him seem very real. In the mid-60s, Basil teamed up with magician David Nixon, and his nifty line in comedy patter meant he often upstaged the act he was meant to be supporting.
As a result, Basil was offered his own show, which ran for 12 years, from 1968 to 1980, during which he had several wing men including Mr Rodney (actor Rodney Bewes), Mr Derek (Derek Fowlds), Mr Roy (Roy North) and Mr Howard (Howard Williams), and worked with some of the biggest stars of the day.
"Ah yes, I've worked with them all: Abba, Demis Roussos, Petula Clark and the lovely Lulu," said Basil.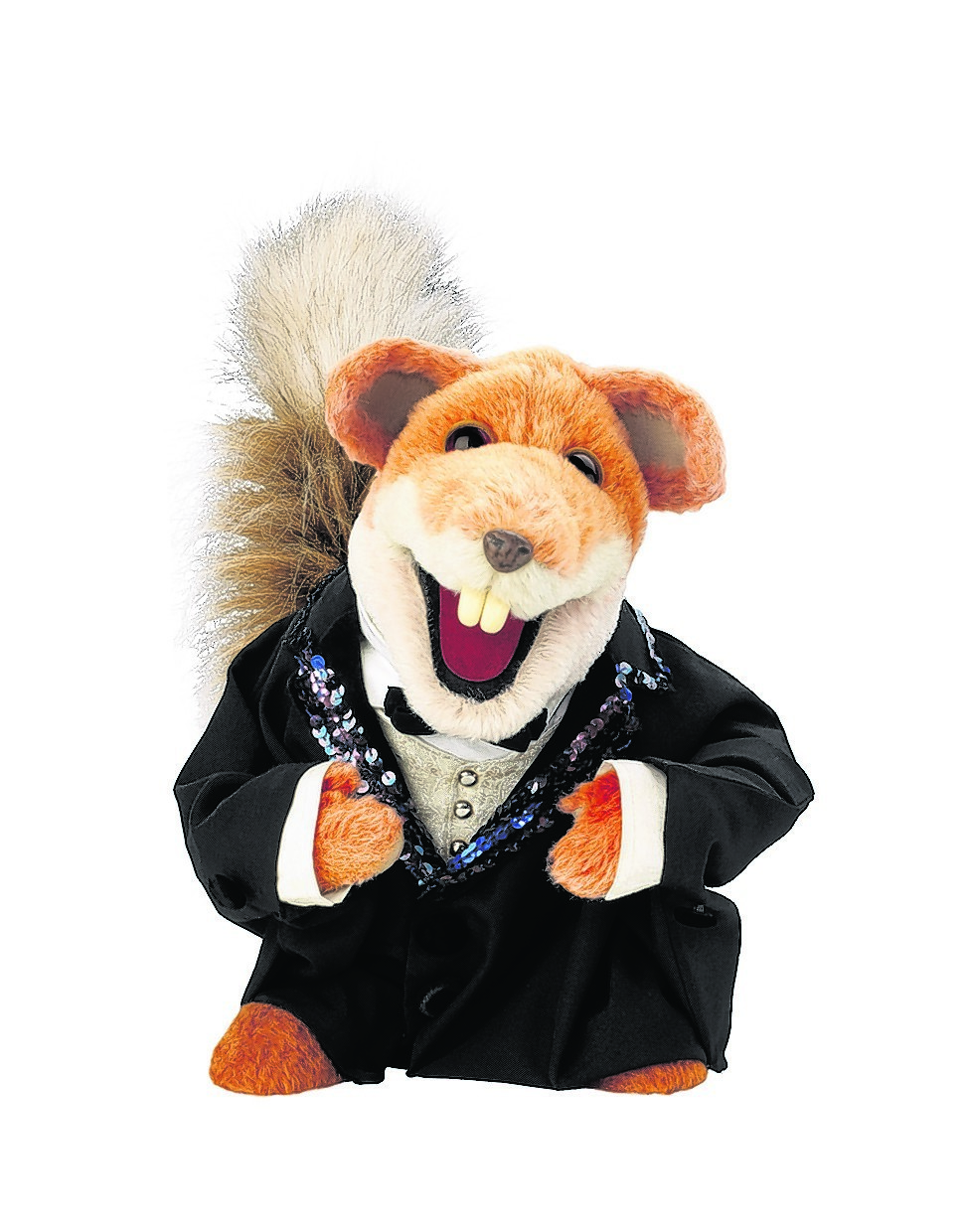 "I've also spent a fair bit of time in the theatre, doing pantomime with Christopher Biggins. He's larger than life and identical in personality off and on stage. Offstage, I'm even bigger than Biggins, of course. When not performing I like to relax in a natural Jacuzzi. What you do is run a bath, eat a can of baked beans then let nature take its course. You can't be in there for a long time, of course . . ."
His TV show was sidelined for a few years but, by the turn of the century, Basil was back, and ready to cause chaos again.
"The BBC begged me to come back to help boost their flagging ratings," confessed Basil.
"They gave me brown envelopes stuffed with jelly babies so I couldn't say no. Jelly babies and Kylie Minogue are my two weaknesses."
Sporting some trendy new outfits, including some rather nifty waistcoats, Basil looks as young and fresh as ever.
"I haven't had a facelift. The secret to my youthful look is growing a face full of fur, then no one can see the cracks. I'd also recommend putting lettuce over your face, cucumber over your eyes, tomatoes in your ears. It won't do you any good, but will remind you of your salad days. Boom Boom!
"I feel one has to change one's wardrobe. I used to wear flares, but had to ditch those because they kept attracting rescue teams. Now I go to Baby Gap because their clothes fit me like a glove. Although I wear hoodies now, I still have my old tweed jacket and when the occasion calls for it, I wear it."
What hasn't changed is his catchphrase, Boom Boom!
"In the days of Music Hall, when a comedian delivered a joke, the drummer in the band would double bang the base drum after the punchline, which used to wake people up if they were bored but also signalled that was the end of the joke. I thought it was a jolly good idea, so Boom Boom! is my version of it. It's a sort of punctuation that says, laugh or I'll come out there and nibble your kneecaps."
His current verbal sparring partner and sidekick is Mr Stephen, played by Christopher Pizzey, who has appeared in shows such as London's Burning, Doc Martin and EastEnders.
"We're looking forward to visiting Inverness as I've only been as far north as Perth before. I'm afraid George Clooney isn't in this show, but what those coming along will get is myself and Mr Stephen, plus a 20ft-wide video screen on the stage, plus plenty of songs, laughs, sketches and the chance for kids to come up on the stage and win some prizes.
"It will be a four-dimensional experience. What I mean by that is that we're going to spray and chuck water over the audience – they are going to get wet and someone is going to get pied in the face. After the show, all the boys and girls can come and meet me in the foyer for what I call a tweet and greet. I've embraced new technology and have a Twitter account, I'm on Facebook and there's lots of sketches on YouTube, so they can come along and tweet a picture of themselves with me."
A show for all the family, The Basil Brush Show – The Full On Fox Tour 2015, is at Eden Court Theatre, Inverness, tomorrow, Friday, July 31 with performances at 11am and 2.30pm.
Contact the box office on 01463 234234, or visit the website at www.eden-court.co.uk