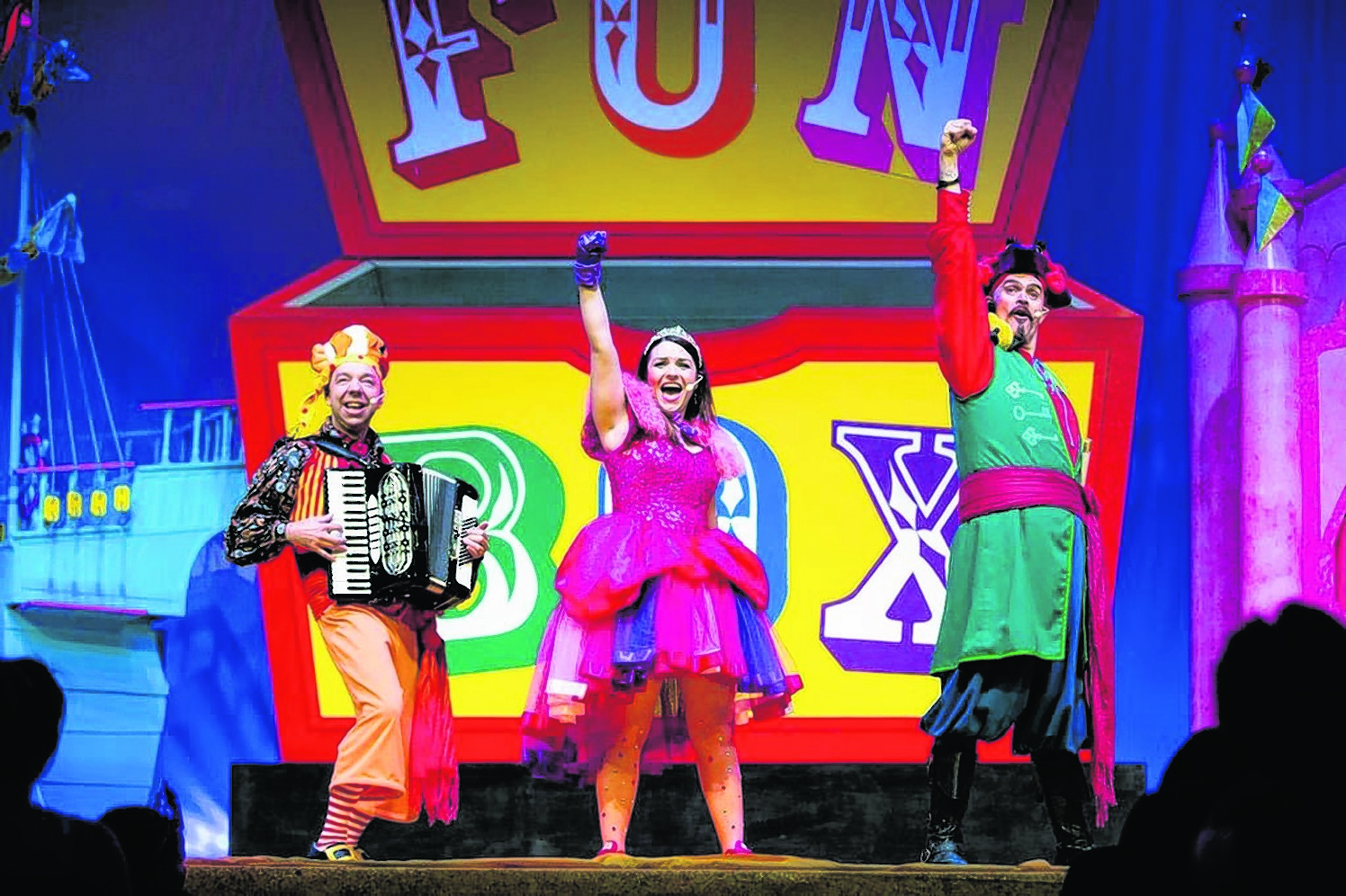 The Singing Kettle is no more, but no need to panic – Funbox is here. Cheryl Livingstone speaks to Kevin Macleod about the team's new adventures
In the beginning, there was The Gallus Tatties. Then came Rumbledethumps. After that, there was a whole list of names, some good, some totally ridiculous. Then, someone mentioned Box of Blethers and, not long after that, Funbox was born.
"Nobody really remembers where it came from," said Kevin Macleod, formerly of The Singing Kettle and now of new team Funbox.
"We thought maybe someone else already had it. There are other companies called Funbox, it's even a jump in skating terms, but no one had Funbox as a kids show, so we were able to trademark it and get the copyright for what we wanted to use it for."
Discussions for what would happen to Kevin and colleagues Gary Coupland and Anya Scott-Rodgers occurred almost immediately after they were told last June the news that The Singing Kettle would be no more.
The announcement came as a shock to them all, having just travelled back from a gig at a British Army base in Germany. Kevin said they were on a "real high", as it had gone really well.
"Nobody saw it coming, to be honest." he said.
"On the Sunday, my dog was put to sleep because he was very elderly. Then, on the Monday, we found out The Singing Kettle was coming to an end. It was a weird comedown to earth.
"But there was never a moment where Gary, Anya or myself thought 'ach well, we'll, just do something else'. We really enjoyed working together and having such fun and we felt like we were just finding our feet with the new format. I think we felt that we didn't want this to end.
"I remember someone asking me: 'Did you not think about doing something else?' And you know what, it never crossed my mind or Gary's or Anya's."
And it seems fans of the show were singing from the same hymn sheet. Not only did they want to see these people whom they had grown up with back on stage, but they were willing to help them do it.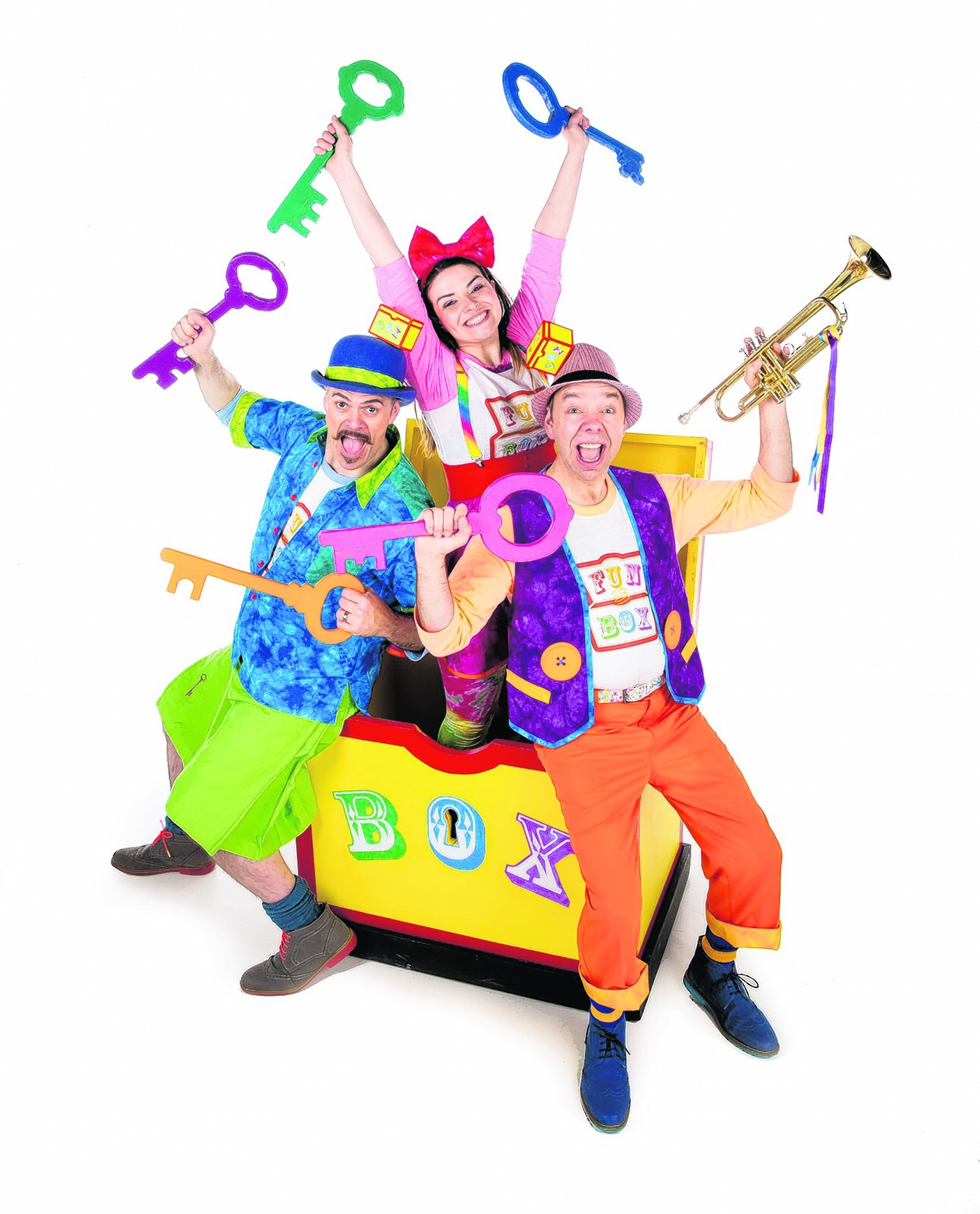 To begin with, Kevin, Gary and Anya put their own money in to create Funbox. Then they turned to crowdfunding, a system where you set yourself a target and ask people to donate to help you meet it, to help pay for the DVD.
The catch, however, was that if you don't make your target in four weeks, then you get none of the money raised. If you make more than you intended, you get to keep it all.
So, the question the three colleagues had to ask themselves was whether or not they had the support to reach their target of £20,000.
"I remember Anya hovered over the go-live button on the account, but we made £10,000 in the first day," Kevin said.
"It was incredible. We just didn't know what the reaction was going to be like. So not only did we have a huge boost financially, it was a huge boost morale-wise and confidence-wise because we knew people wanted us to carry on.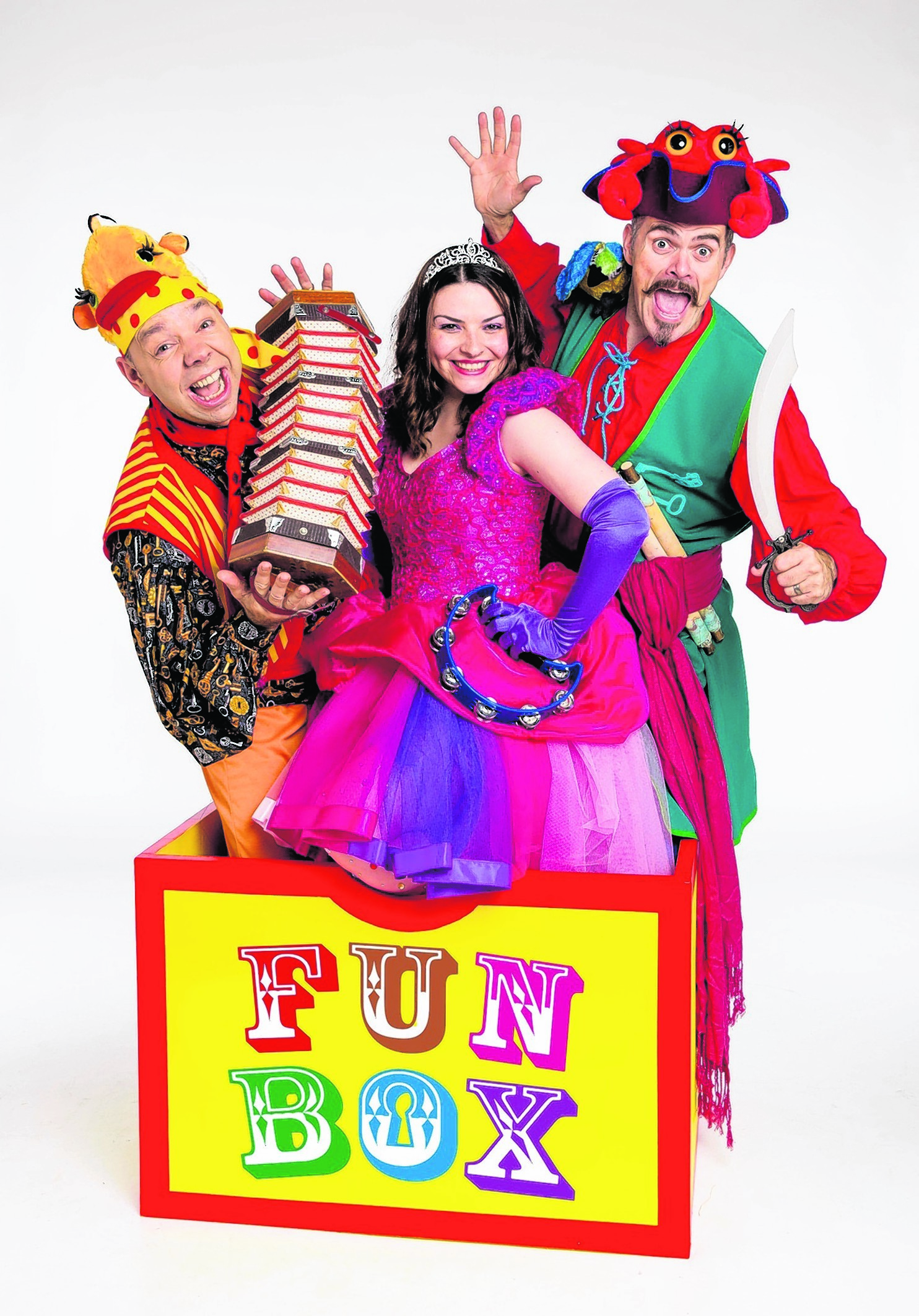 "It could have been that the Singing Kettle came to an end and we said we're going to start our own company and people said who cares?"
Instead, people were more than happy to help Funbox get off the ground and Kevin said they heard amazing stories of children raiding their piggy banks to give them some money towards their campaign.
Two special lads – William and Logan – went a step further. Kevin said the boys, who had come to see the Singing Kettle over the years, were performing in the Peter Pan panto in Glasgow.
"We were told they apparently put their last week's wages from the panto into our crowdfund. So it was really happy tears and a real boost for us. So we felt we were on the right track.
"We made our target in three weeks. It was actually the last Kettle show in Aberdeen that we found out. Anya came down after the show and told us we'd done it. We ended up making £24,000. It was an incredible tick in the book that people wanted us to carry on doing it."
Their next visit to Aberdeen will be as Funbox in their Pirates and Princesses show. It is filled with lots of fun and games plus all your favourite traditional Scottish songs plus many new ones.
Children are encouraged to dress up as a pirate or princess
and join in the fun – and maybe get the chance to help the team on stage.
You can catch Funbox at HM Theatre, Aberdeen, on Saturday, August 15, and Sunday, August 16. The show is also going to Eden Court Theatre in Inverness on August 22 and 23.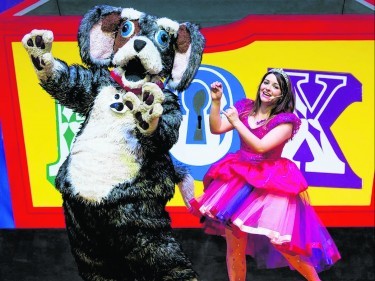 OLD FAVOURITE RETURNS
Joining Gary, Kevin and Anya on their new adventure is another Singing Kettle stalwart – Bonzo.
Kevin said: "One of the first questions I asked when I heard Singing Kettle was coming to an end was can we have the dog? I look after Bonzo and he's very popular. There's a certain naughtiness and anarchy about Bonzo which I think appeals to the older brothers and sisters. Little kids like him because he is a big fluffy dog, but the older kids like him because he does the bodily function jokes and is sometimes a wee bit naughty. He's an old dog now, but he's very integral to the show. There's a big excitement when he comes on stage because he is a big presence."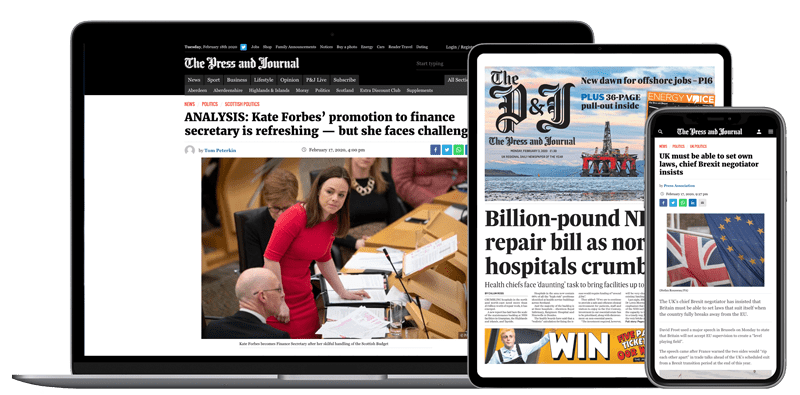 Help support quality local journalism … become a digital subscriber to The Press and Journal
For as little as £5.99 a month you can access all of our content, including Premium articles.
Subscribe