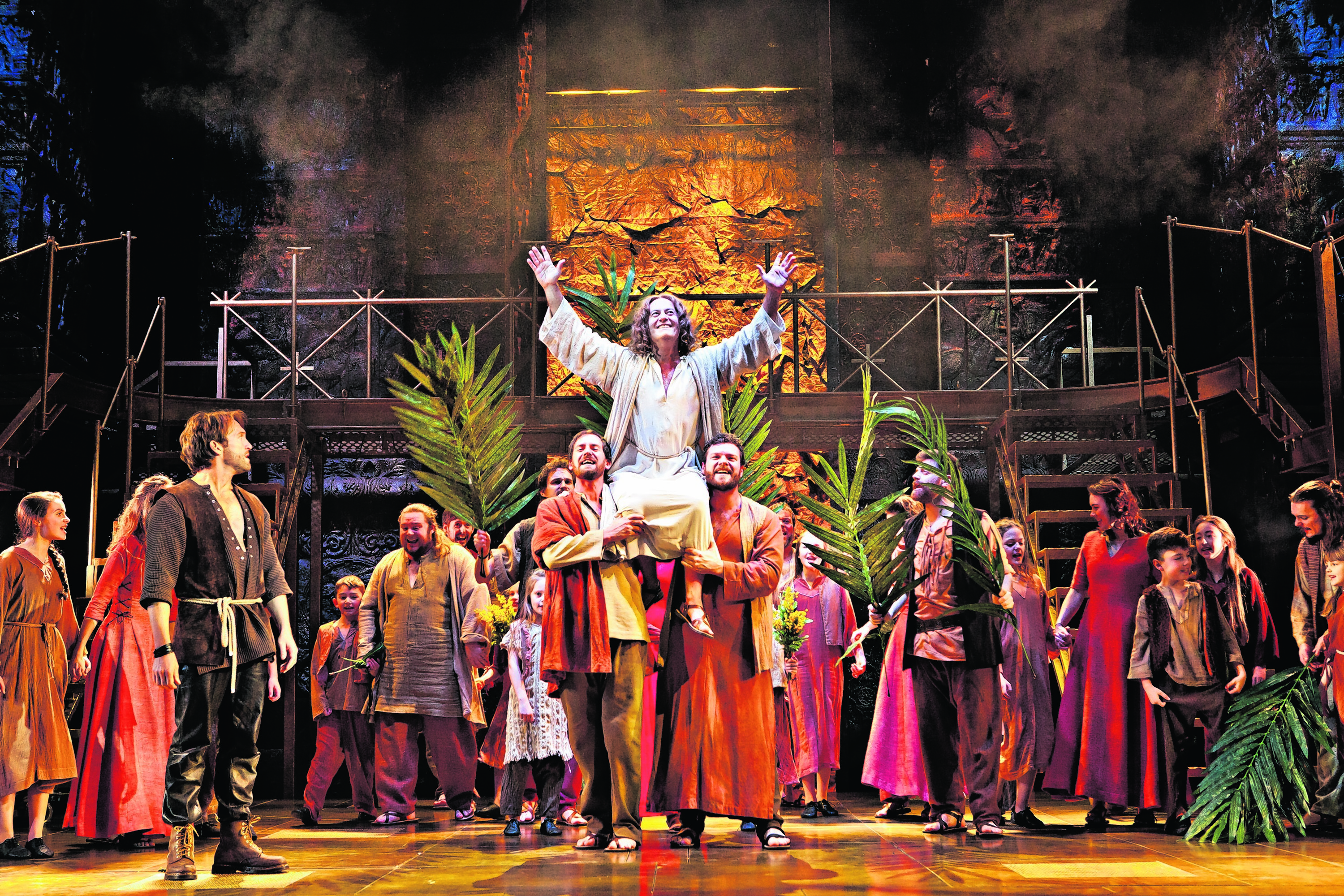 Cheryl Livingstone speaks to Glenn Carter as he once again resurrects his role as the son of God
His name is Glenn Carter, but you might know him by another name – Jesus Christ.
OK, so he's not really the Son of God, but he has played the character so many times on stage and on the big screen that the role has become rather synonymous with the English actor.
"I don't quite know how that has happened," said Glenn.
"I don't think many people can scream out those notes – I think that's the only reason, because I'm certainly not a religious person in that sense."
Having first performed the role in 1996 with Lyceum Productions, Glenn went on to appear in Andrew Lloyd Webber and Tim Rice's Jesus Christ Superstar in London's west end and on Broadway in New York.
Now, he is resurrecting the role and heading to Aberdeen's HM Theatre next week.
"I don't see the role as playing Jesus; it's just a version of him," Glenn said.
"So, for me, the reason I am happy, very happy, to do it again this time is that I don't think many actors ever get the opportunity to sing a song like Gethsemane.
"And to do it in anger, in front of an audience with a band, in the dramatic setting that it's in, is one of the most challenging but also thrilling things to do.
"And with respect to all other writers, I do think Gethsemane is quite possibly the greatest song ever written for a leading man. It's vocally taxing, lyrically it says what you want it to say and emotionally it investigates several aspects of the character at once.
"He then goes through a dilemma and a discovery all in one song, which is incredibly rare in our profession. And for me it was the opportunity to do that again, which I never thought would come by."
Having now done the role so many times you would assume it would be like riding a bike for Glenn. However, he says that, in fact, it's quite the opposite.
Glenn explained that, in some respects, it can be even harder playing Jesus having done it so much.
"If you think about it, I've got director's notes of three or four different productions in my head, so I need to be very clear which one I'm doing," he said.
"And what one director wants to investigate, another director absolutely does not. So, for example, one director will say it's all about the subtext, the relationships between the characters, what their experiences are together, their emotional feelings about each other, and so on. And another director will say, no subtext at all, we're just telling the story that's in front of you. So you can have two polar opposites in their approach to directing. So you can't mix and match."
Jesus Christ Superstar exploded on to the musical scene in 1971, stunning audiences and changing the face of musical theatre.
The rock opera tells the story of the last seven days in the life of Jesus through an extraordinary, groundbreaking score.
Taking on the role of Mary Magdalene in this latest production is Rachel Adedeji, of X Factor fame.
She said when she heard she got the part she was so thrilled, and screamed "oh, my God" and started calling all her aunties and uncles in Nigeria.
"I never thought I'd ever be a part of this show," she added.
"I guess that's because I'd never given it a try. So when I sang the songs, I just thought: this is so nice to sing. It just felt right. And I'm really enjoying it; I'm very lucky to be playing the role of Mary.
"I auditioned singing I Don't Know How to Love Him, and it's so wonderful but so heartbreaking. At the end of it, I was feeling quite emotional. It's such a lovely song and so beautifully written. Overall, the show is just amazing."
Jesus Christ Superstar plays Aberdeen's HM Theatre from Tuesday, November 10, till Saturday, November 14. Call 01224 641122 or visit www.aberdeenperformingarts.com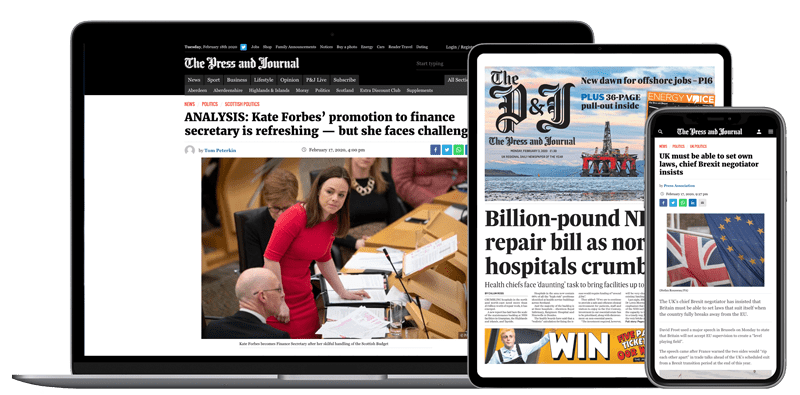 Help support quality local journalism … become a digital subscriber to The Press and Journal
For as little as £5.99 a month you can access all of our content, including Premium articles.
Subscribe