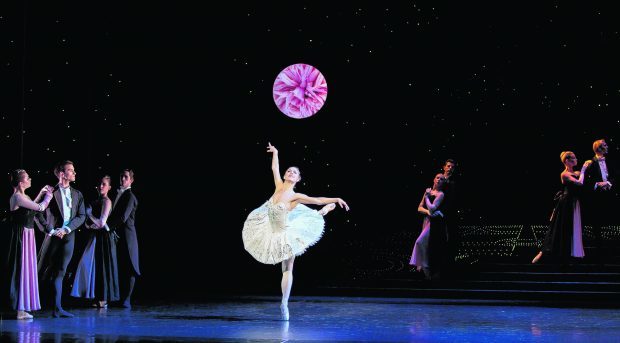 As the cast and crew of Scottish Ballet head north, Laura Redpath speaks to two members who both had their dreams come true in the glistening world of theatre and ballet
If there's an adult out there who claims to have never stood in front of a mirror and dreamed of being a dancer, or played football in the school gym while imagining they were a professional at a major stadium, they're very likely lying.
Everyone's had a childhood dream. Some of us even went as far to say we'd like to be a prince or princess, but when we grow up we realise this particular aim is one that won't come true.
Bethany Kingsley-Garner has been living her fairytale since she was cast as Cinderella in Scottish Ballet's latest production of the classic.
Kicking off the show's stint in the north and north-east this month, following Christmas in the central belt, young Bethany has been getting a taste of life as a princess as she takes to the stage for eight shows a week.
"It's everything you would imagine it would feel like. Getting to be a princess for two months is so dreamy and I used to love the Disney films when I was little and playing dress up," she said.
Bethany, who has been with the company since 2007, has even admitted to having a soft spot for cleaning – a major part of Cinders' lonely life.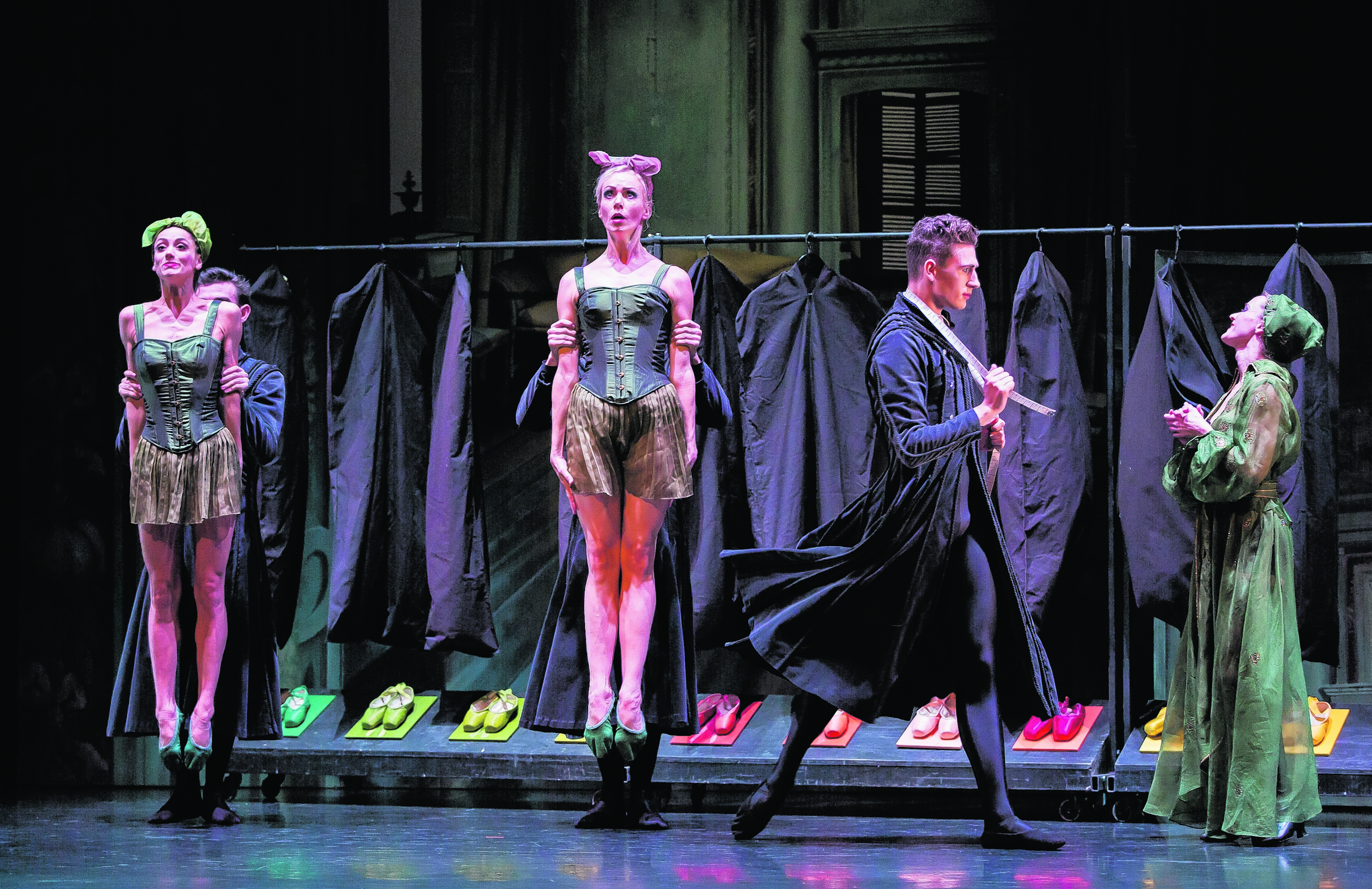 Laughing at the confession, she said: "I love cleaning. Although I'm not sure if Cinderella loves it so much."
Life as a dancer, however, isn't all pretty dresses and glass slippers. Bethany and her fellow-cast members are on a strict regime not only during the show's run, but in the run-up to it.
"It's a long preparation for the show," said Bethany.
"Three acts is a long time to be dancing and body maintenance is key in roles like this.
"We have to start upping our calorie intake the month before,
getting in all the extra multi-vitamins, extra massage and more baths.
"To get yourself through the two months, you have to be prepared physically and mentally."
The production, which runs at HM Theatre in Aberdeen from Wednesday, January 20, until Saturday, January 23, and in Inverness from Wednesday to Saturday the following week, is Bethany's debut principal role.
Originally from Devon, she has been dancing since she was eight and even shared a stage with Darcey Bussell while training with the Royal Ballet School in London aged 11.
"I was one of the party children and Darcey was my Sugar Plum Fairy," said Bethany.
"It was lovely, a really nice experience."
Looking ahead to what audiences in Aberdeen can expect from the well-known story, Bethany hinted that there would be some surprises as choreographer Christopher Hampson has implemented a few twists to keep crowds on their toes.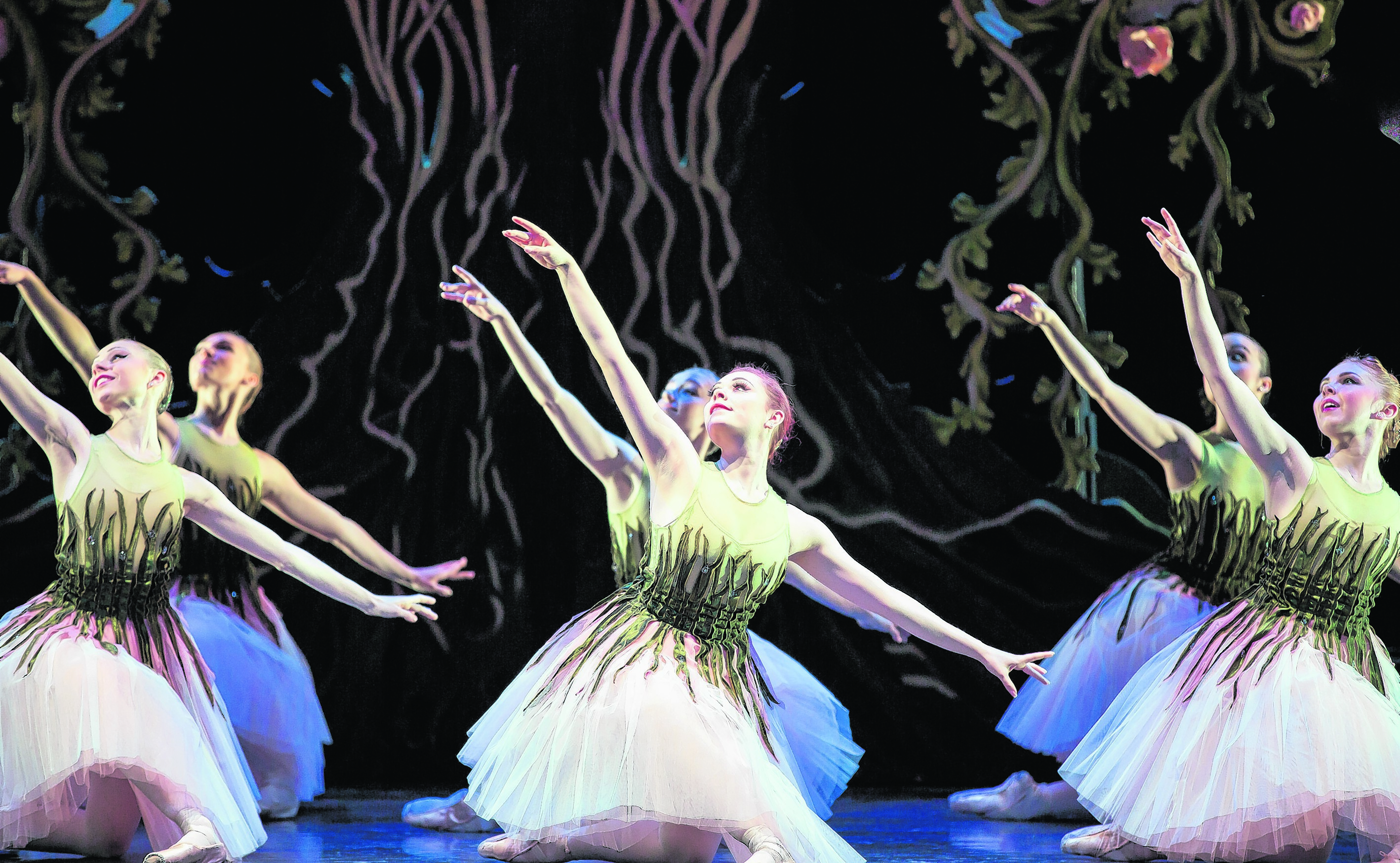 "There are a few bits that will keep the audience wanting more," she said.
"The set is really beautiful, too; it looks like an enchanted garden."
New Zealander Tracy Grant Lord is the brains behind the set of the show and this is her first project for Scottish Ballet.
She landed the job after working previously on another production of Cinderella with Christopher in her homeland in 2007.
"I haven't needed to be with the company that much, because the set was already built, so I've just had a look and refined a few things," she said.
Tracy first got a glimpse into the world of theatre after working as a stage manger for two years after leaving school.
She has since designed costumes for the opera and theatre.
"I realised I could make a career out of it if I applied myself and did well.
"I was really lucky and had a lot of good breaks when I was young, and I was 23 when I designed my first opera."
Designing for ballet, however, takes quite a different approach to opera, as the dancers need to be able to move as freely as they can.
"They have to feel really comfortable on stage and there are all sorts of methods we use in ballet that we wouldn't apply elsewhere.
"It's a lot to do with the fabric of the costumes – we use fabrics that stretch – and the cuts are different to allow freedom at hinge points under the arms and knees."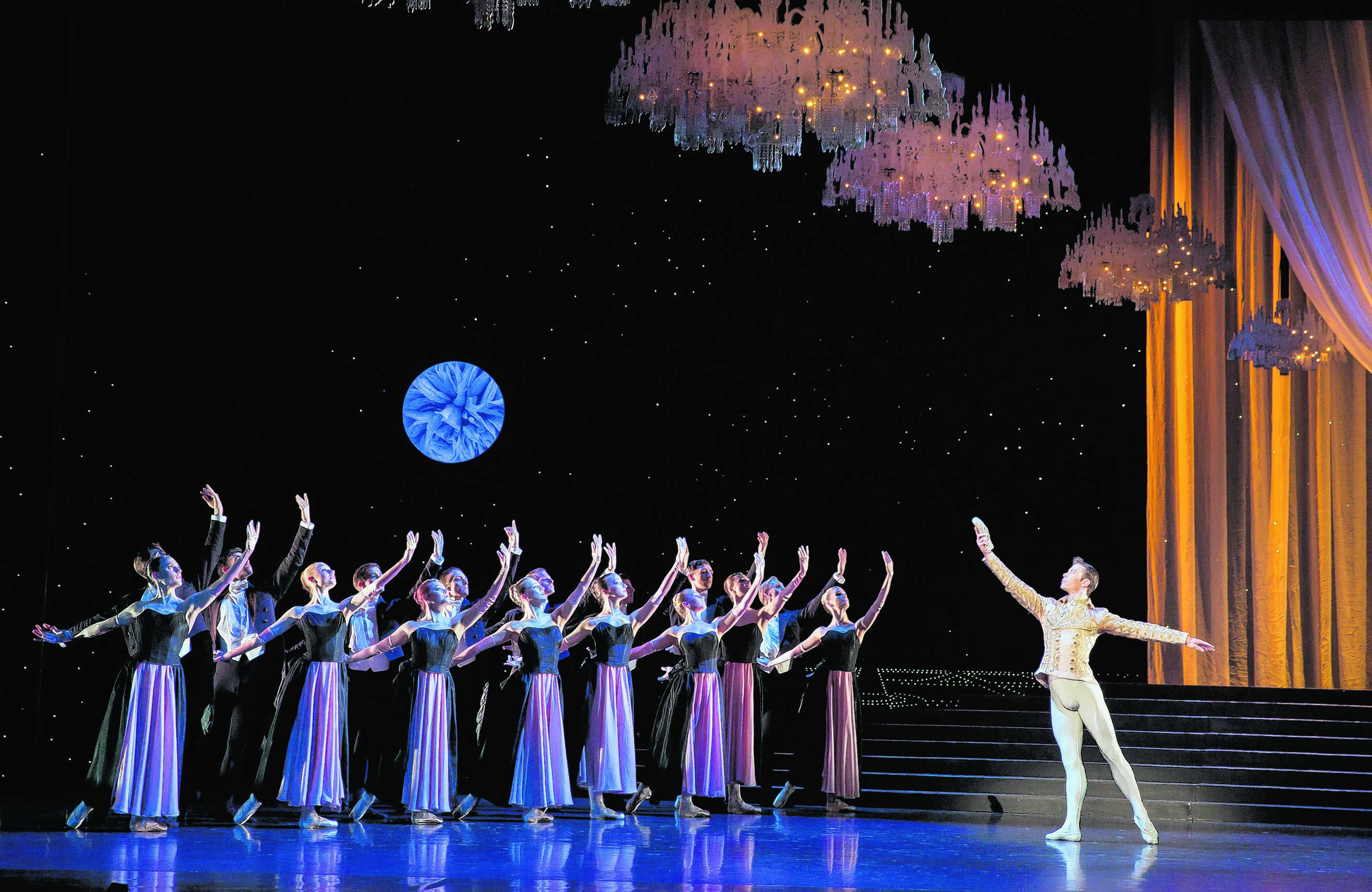 Tracy, however, said she couldn't pick just one costume as her favourite.
"For me, it's seeing the bigger picture of the characters and the relationship to each other in their world.
"I love all the costumes for a variety of reasons and it's hard for me to say there's one I like particularly."
Bethany, however, expresses love for her tutu, which complements the magical set.
"Oh my goodness, it's stunning," she said.
"I'm actually so excited about the show as a whole and I have to stop myself thinking about it as I do get very excited.
"I'm lucky that I have a job I love with other dancers who feel the same."
Tickets for Aberdeen are available from the box office on 01224 641122,
or online at www.aberdeenperformingarts.com, while Inverness tickets can be bought at Eden Court on 01463 234234, or online at www.eden-court.co.uk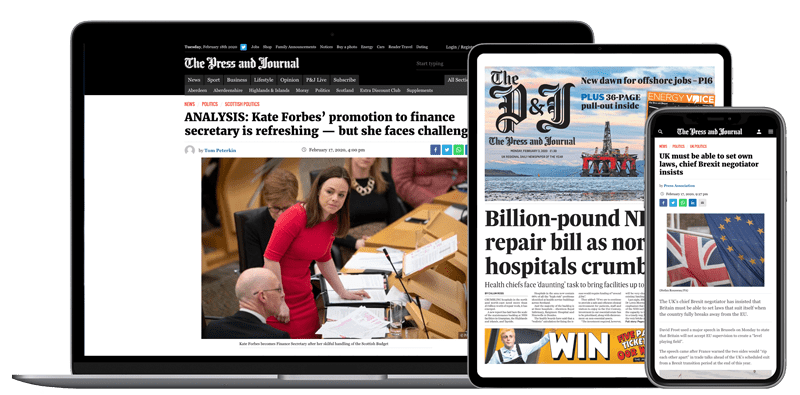 Help support quality local journalism … become a digital subscriber to The Press and Journal
For as little as £5.99 a month you can access all of our content, including Premium articles.
Subscribe