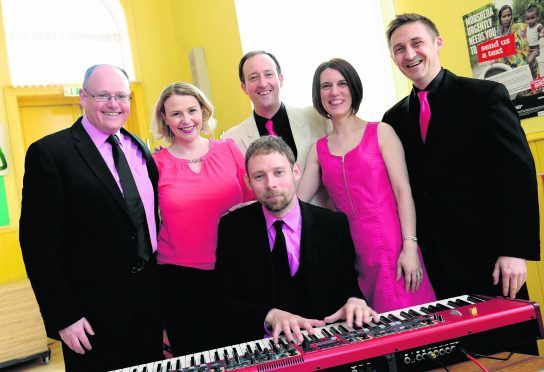 Press and Journal columnists The Flying Pigs are back with a brand-new show. Cheryl Livingstone speaks to Craig Pike about why it's good to laugh at yourself
Aberdonians are very good at having a laugh at themselves," Craig Pike, of The Flying Pigs, told me.
"They are pretty good at taking this kind of thing on the chin."
"This kind of thing" is the comedy the troupe has been producing since around 1998 – sketches involving characters which those living in the north-east will definitely relate to.
And it seems the Pigs themselves can "take it on the chin" and laugh at themselves too – especially when things go a bit wrong.
"A few years ago now, with an Archie and Davie sketch, I completely forgot to come on stage," Craig said.
"John was left sitting on this bench himself for quite some time and of course the audience realised that something was wrong until I walked very sheepishly on to the stage.
"We always start off the sketch saying, 'Aye aye Archie, Aye aye Davie', and so we did that and then John responded saying 'I thought you weren't coming today'.
"At which point the entire audience just erupted. I think the audience just like to see that you are human after all."
Archie and Davie are among the much-loved characters set to return in the Pigs' new production, Dreich Encounter, which opens at Aberdeen's HMT on Thursday, June 2.
Joining them will be one of Craig's favourite characters to play, Faither – joined by Maither as well, of course.
"I love playing Faither, because he's just a lovely character," Craig said.
"It's funny because in the first couple of shows he never spoke but the sketches are always called Mither then whatever the story is about. The sketch was always about her but then Faither found a voice. He's got himself into a few pickles over the years. He's great fun."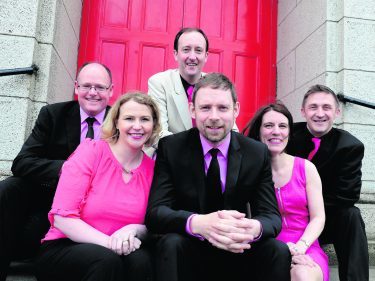 Another favourite of Craig's is, like the Flying Pigs, a Press and Journal columnist.
"Occasionally I play Robbie Shepherd," he said.
"We do a parody of him which is great fun too. Robbie is one of our biggest fans and always comes to see the shows, he's certainly game for a laugh. We've done Robbie Shepherd 007, Robbie Shepherd does Stars in their Eyes, he loves it."
Last year, the group performed a "best of" show at the north-east venue to raise money for Home-Start Aberdeen. It was my first experience of the Flying Pigs – and although being an "inabootcomer", I could relate to all the characters.
And it seemed those sitting around me in the theatre did too, with a few of them pointing to the people they were with and exclaiming, "That's you".
"Most of our characters are the kind that people can relate to or that they recognise a family member or a friend or someone they've seen on a bus," Craig said.
"In particular, Archie and Davie, the two guys that sit on the bench, you can overhear folk having that kind of conversation on a bus. It's something that so many people can relate to and I think that is one of the reasons why I think people enjoy it. I think they like having a laugh at themselves."
So whether you're a toonser, a teuchter or like me, an inabootcomer, you should definitely check out the Pigs' latest show – you might even pick up some Doric while you are there.
"It's undoubtedly the funniest thing on at the HMT from the first two weeks in June," Craig added.
"People who have seen Pigs before will come along and recognise their old favourites. Folk who haven't seen Pigs before can have a good laugh anyway.
"Doric is something that needs to be kept going and kept alive. We are contributing a wee bit towards that and that's important as well."
Dreich Encounter runs until Saturday, June 11. Tickets cost £17-£28.50 including booking fee from www.aberdeenperformingarts.com or Aberdeen Box Office on 01224 641122.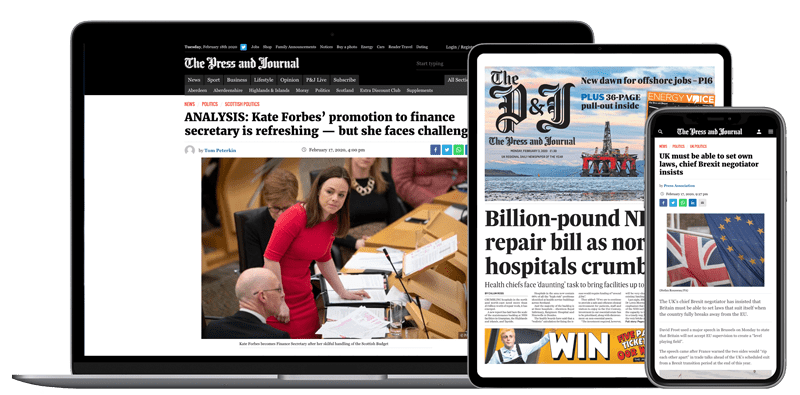 Help support quality local journalism … become a digital subscriber to The Press and Journal
For as little as £5.99 a month you can access all of our content, including Premium articles.
Subscribe