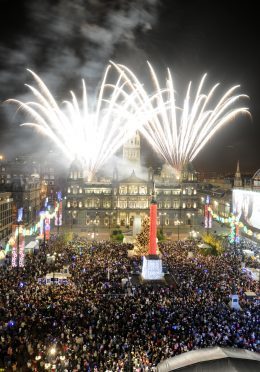 The city's lights are sparkling, the shops are packed with seasonal delights and there's a host of fun packages just waiting to be unwrapped in Glasgow.
Where can you experience Christmas-themed cocktails, enjoy a Tomahawk steak big enough to make Fred Flintstone gasp, drink Prosecco in buildings so stylish they could have come from a Hollywood film set and lounge on a bean bag while watching films about dressing for pleasure and tattoos?
Glasgow, that's where.
This city never fails to surprise and delight me, in equal measure.
Long gone are the days when I felt it came second to Edinburgh. What visitors like myself experience today is a city that's buzzing; a city where people don their gladrags and dress up to the nines at the weekends whether shopping or having a night out at one of the hundreds of restaurants, bars, nightclubs or music venues.
With more than 120 live music events taking place each week, you're spoiled for choice here, while for fans of good food, there's a veritable treasure trove of eateries just waiting to be discovered.
We took the train from Inverness to Glasgow, not only a great way to see the countryside but thereby avoiding finding a parking place. From Queen Street Station it was a short walk to our hotel, the Apex City of Glasgow.
This stylish abode balances nicely good value, good location and nice, newly renovated rooms and suites tastefully designed to meet all the needs of the modern traveller.
We checked in then immediately hit the town, walking to one of my favourite places, The Corinthian Club on Ingram Street, where we enjoyed a delicious afternoon tea in the splendid, opulent surroundings of this former bank.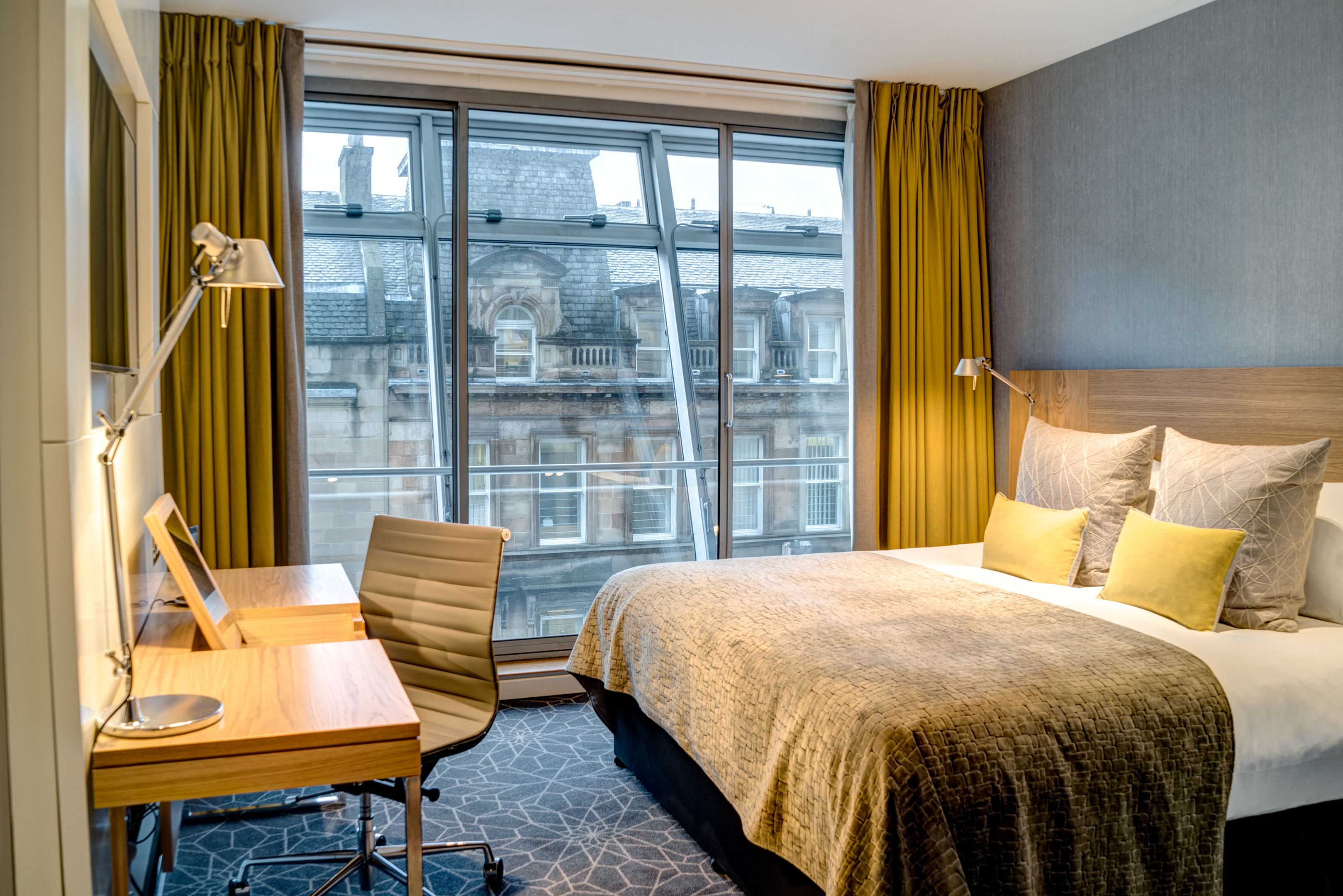 Make sure you don't have lunch beforehand as it's fantastically filling. Despite the grand surroundings, it's good value for money at just £16 a head, which means you can afford to splash out and try one of their festive-themed cocktails. (0141 5521101 or www.thecorinthianclub.co.uk)
A short stroll from here is the Gallery of Modern Art (GoMA), easily spotted as the iconic statue of the Duke of Wellington on his horse, complete with traffic cone on his head, stands outside.
It was living up to its reputation of providing thought-provoking exhibitions so we joined others to lounge on a beanbag while watching movies by Scottish filmmaker John Samson, including one on tattoos and another on dressing for pleasure which explored the subject of fetishism in clothing.
We couldn't say our trip to Glasgow was dull!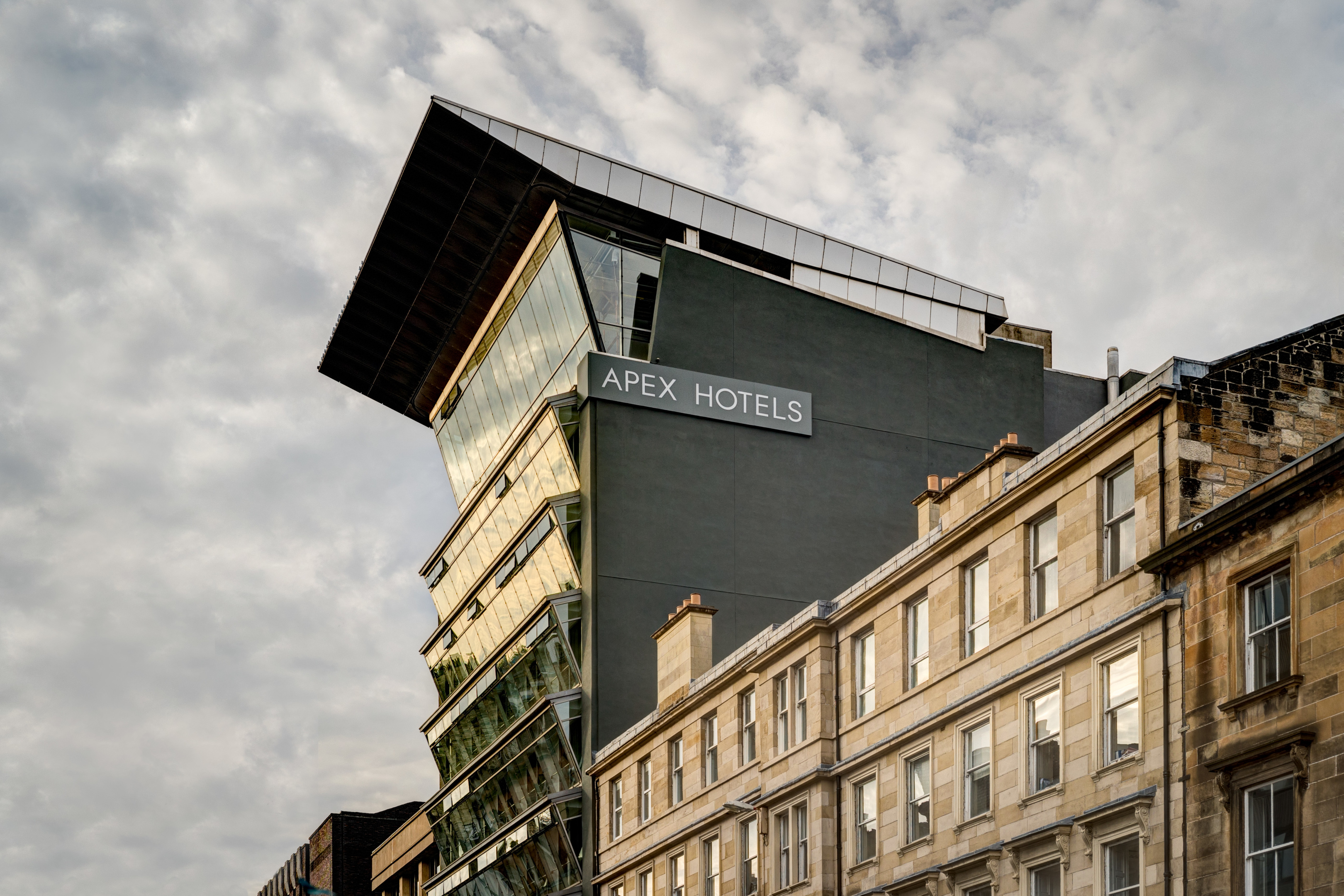 We spent the rest of the afternoon shopping before heading off on foot again for dinner at Arisaig, a modern Scottish-theme bar and restaurant located within the covered courtyard of historic Merchant Square. We'd a bit of a struggle finding it but were soon relaxing over steak, fish and a good bottle of red, and enjoying the atmosphere in the busy restaurant where friendly staff made suggestions on some of the city attractions. (www.arisaigrestaurant.co.uk)
The next morning, we were up bright and early, en-route to George Square where we caught one of the city's hop-on-hop-off buses. It was surprisingly busy so advance booking is recommended.
Wrapped up warmly we sat on the open, upper deck and enjoyed a high-rise view of the city's many fine buildings, parks and locations and enjoyed listening to the often humorous commentary.
Lunchtime saw us create more magical memories, this time with a Bubbles & Brunch experience at Hutchesons, a beautiful, Grade-A listed building on Ingram Street where we dined like royalty on croissants, salmon and scrambled eggs and eggs benedict washed down with fresh coffee and a bottle of Vaparetto Presseco.
The fare matched the beautiful surroundings but what surprised us was seeing a raw Tomahawk steak (a massive steak on the bone) being carried through the restaurant for inspection before being cooked. Apparently this cut of meat, along with chateaubriand steaks, are all the rage in Glasgow just now. (www.hutchesonsglasgow.com)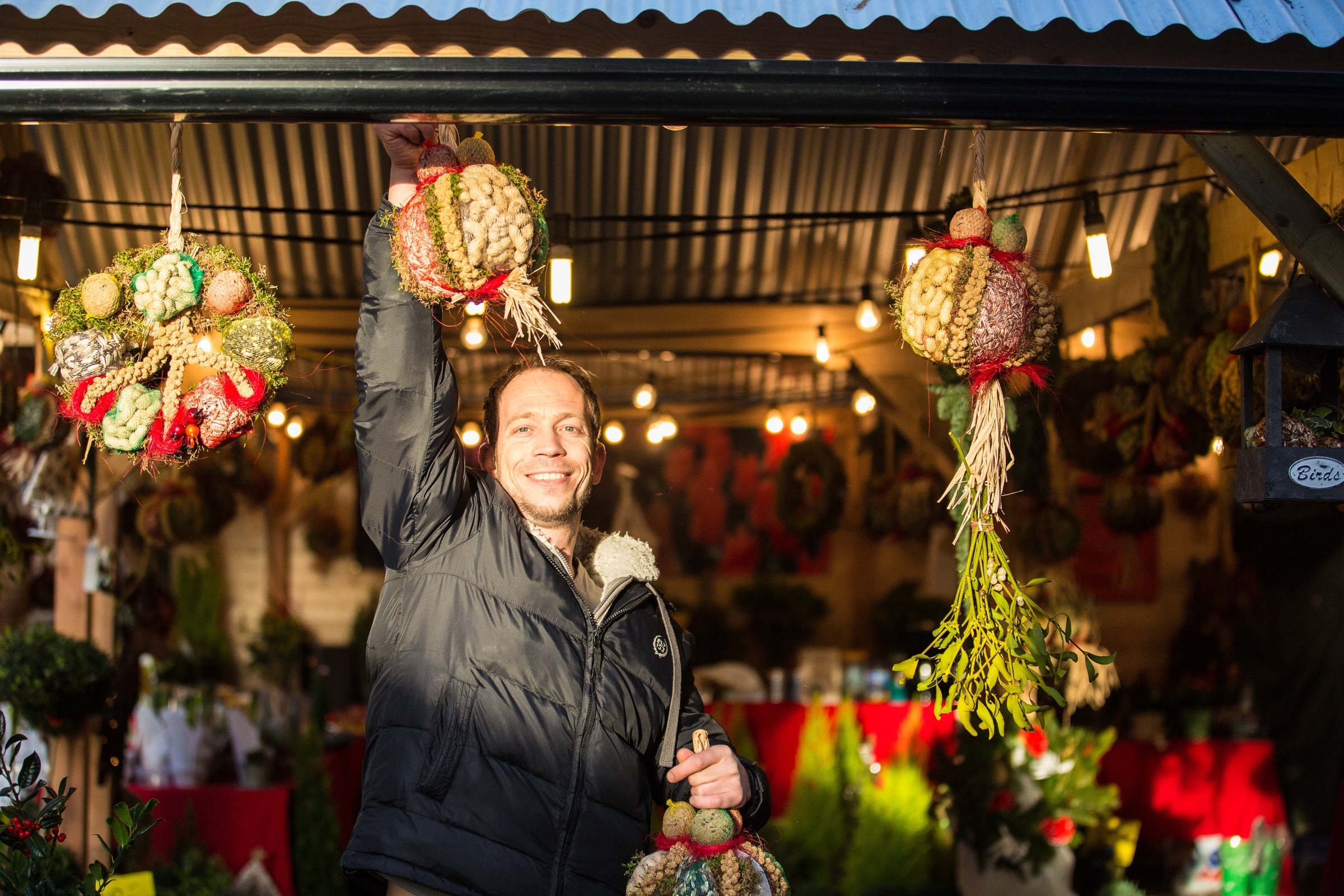 We worked off brunch with a stroll to St Enoch Square, home to a fantastic Christmas market filled with charming wooden chalets full of temptations that made me want to spend, spend, spend.
You could eat your way around the world here with everything from German sausages and French pastries to Italian Chocolate and Scottish liqueurs on offer, as well as unusual craft and wooden gifts that you might not find elsewhere. George Square is also home to a Christmas market, so shoppers are spoiled for choice.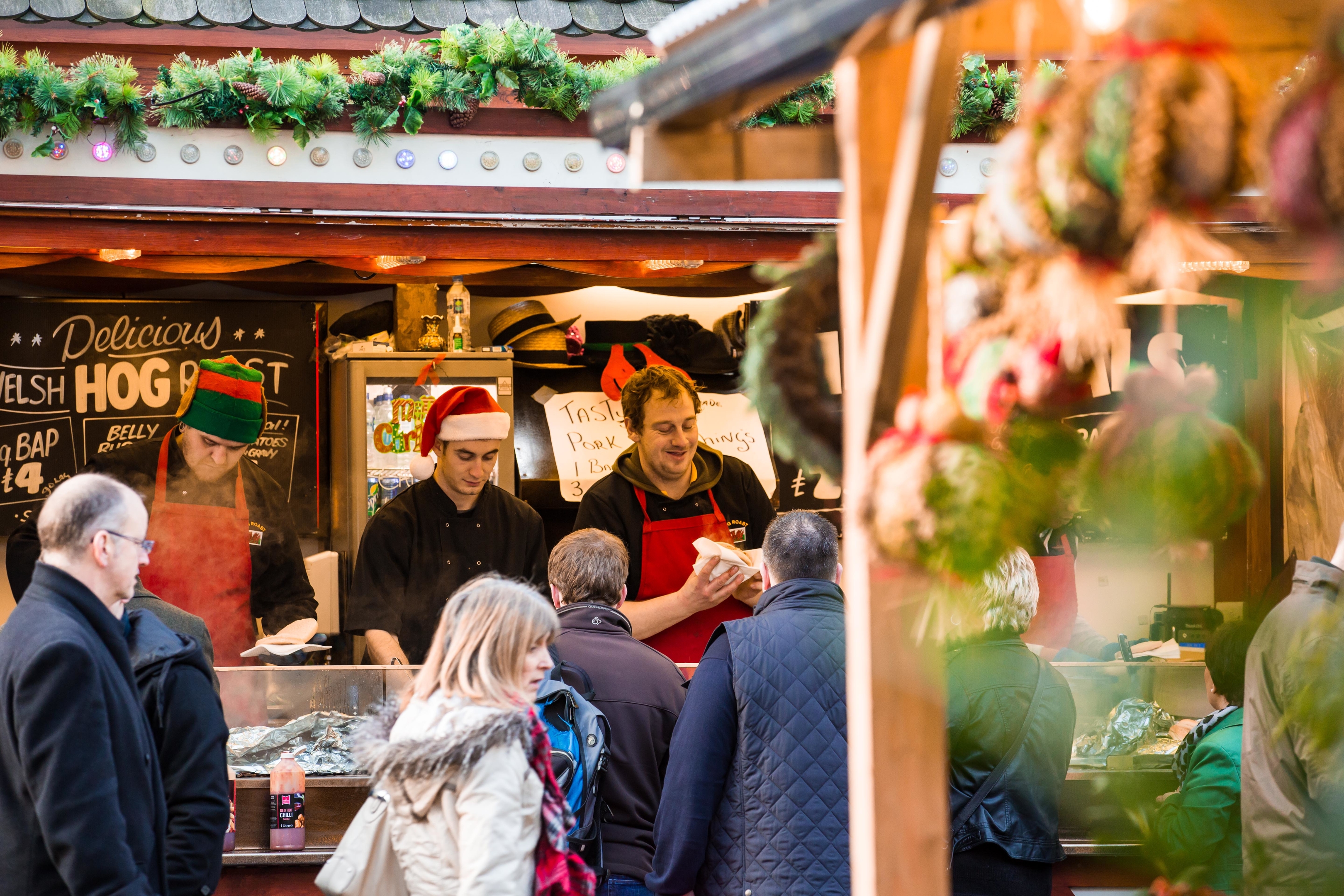 Big brands and major retailers can be found on the city's "style mile" which is home to an enticing array of more than 200 shops including independent boutiques, designer and department stores and shopping malls, many of which have extended their opening hours over the festive period.
It was to the glamorous shopping mall Princess Square we returned that evening, where we sampled a trio of Christmas-themed cocktails and tucked into another fine dinner at The Restaurant Bar and Grill in Princes Square. This was a tremendous experience with amazing drinks, first-class service and great food cooked to perfection, while the laid-back, relaxed atmosphere made it the perfect place to unwind after a busy day. (0141 225 5622)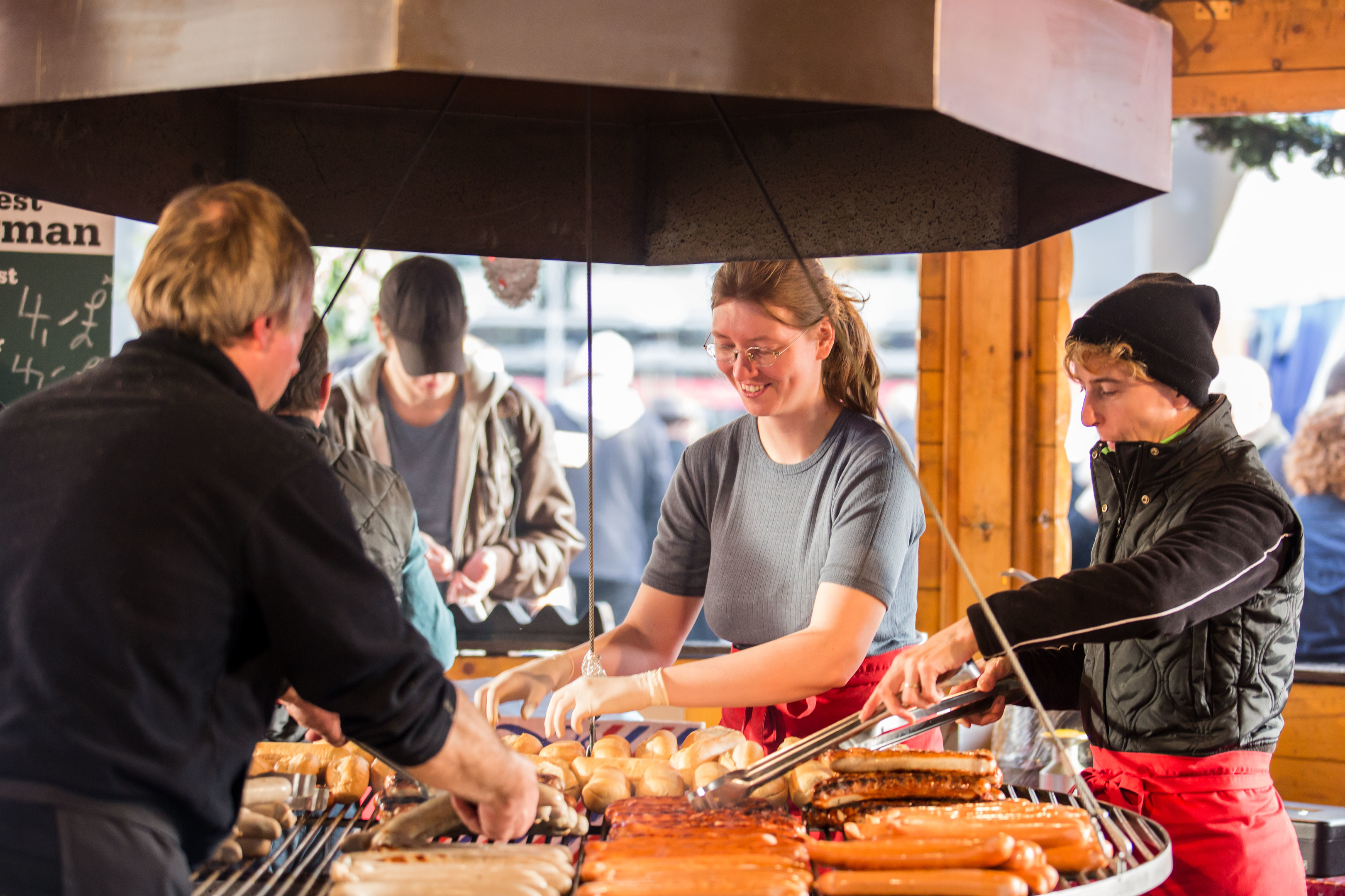 As we made our way back to the Apex city hotel we marvelled at the number of pubs, clubs and huge variety of restaurants this ever-changing city has to offer. A weekend here doesn't do it justice, which might just mean we have to come back again next year and visit more of the culture gems and cocktails just waiting to be discovered.
Meanwhile, current attractions include Christmas markets at St Enoch's Square (until December 22) and George Square (until December 29); Santa Dash on Sunday, December 11; Cinderella at the King's Theatre (until Jan 8); Aladdin at the Clyde Auditorium, SECC (until December 31); Elfie's Magical Adventure, Pavilion Theatre (until January 15).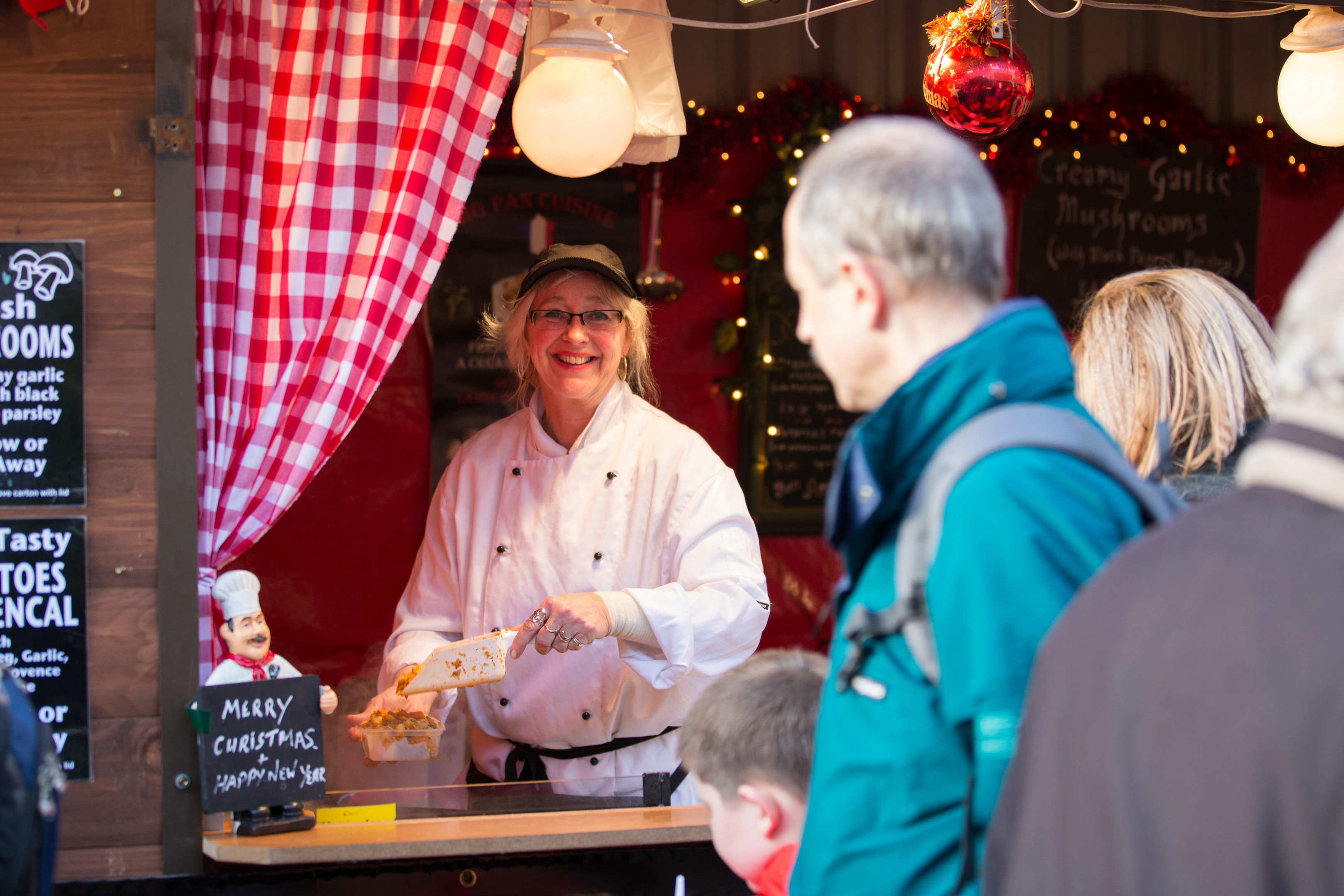 For further information on booking a trip to Glasgow for Christmas visit www.glasgowloveschristmas.com
Enjoy the full fun of Glasgow with a special winter breaks offer which is all about embracing the great indoors. Rooms are priced from £69 and guests booking on this offer will save 20% on a two-night stay, as well getting a complimentary continental breakfast, room upgrade and a £10 voucher to spend on food and drink in the Apex City of Glasgow Hotel. This runs until end of February 2017. Contact: www.apexhotels.co.uk/offers/winter-breaks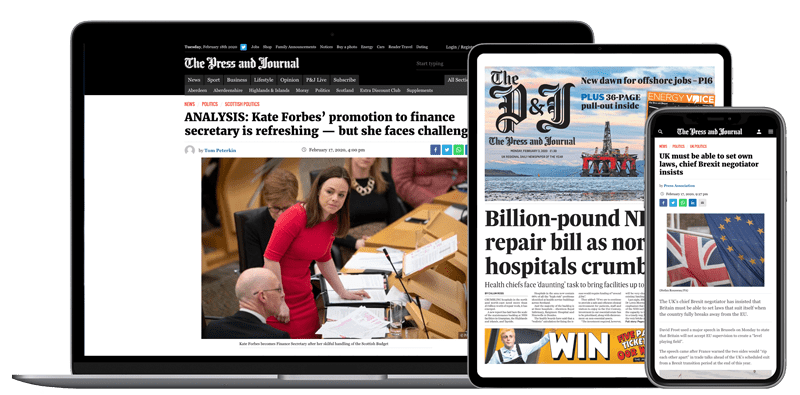 Help support quality local journalism … become a digital subscriber to The Press and Journal
For as little as £5.99 a month you can access all of our content, including Premium articles.
Subscribe