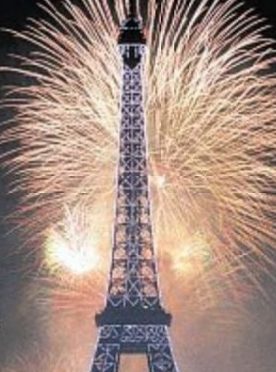 Ernest Hemingway once described Paris as a "moveable feast" – an enchanted place that once lived in, would forever stay with you.
So it was with shock a year ago, when mobile phones started beep beeping, to tell the world that this bastion of romance had finally been breached.
For me the experience came with the clatter of chopsticks 600 miles away, celebrating my mother's birthday in my favourite Chinese restaurant in Aberdeen.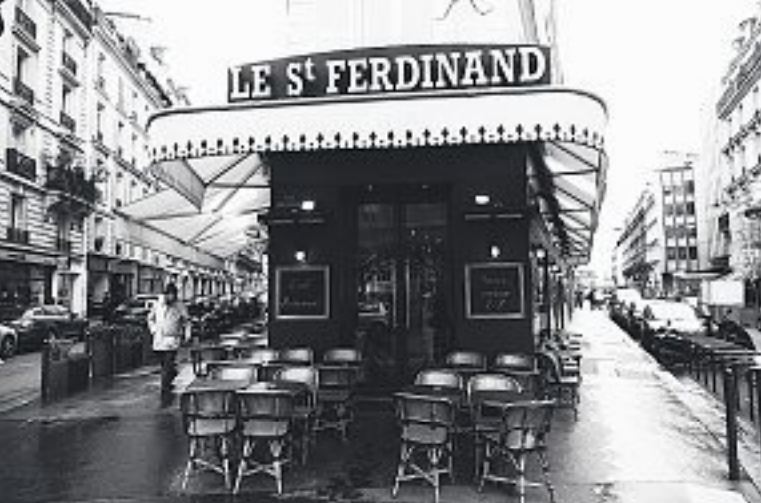 The bleeping phones informed us that one of the globe's most treasured cities was under attack by terrorists.
As the night progressed we sat in a sort of sombre silence as we gradually learned of the 137 deaths and 368 casualties in the French cap-ital.
Despite having no real connections to Paris, it is a city that has frequently stolen my heart.
Even the modern chic cafe culture that sprawls along the Champs-Élysées still has elements that Hemingway, who lived in the city in the 1920s, would find endearing.
So I was devastated to hear such a cultural centre I would have once considered safe to now be on a list of 'no-go' cities.
I was not sure at the time when I would next be back but I was sure that when I did return, it would not be the same. I imagined it to be broken somehow. I expected that the events of November 13, 2015 would have dimmed the sparkle I had always loved it for.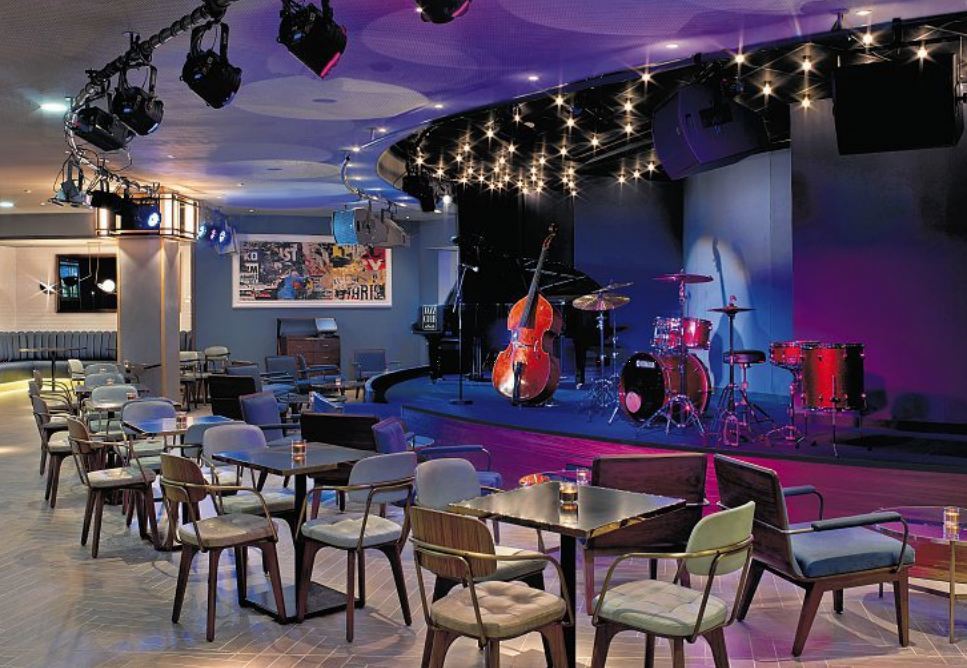 But I was wrong. The City of Light still continues to shine as it always did.
Despite the atrocities, Paris remains strong and its tourism industry is slowly starting to rebuild itself after the Islamic State terror attacks.
During my most recent visit I had the pleasure of staying at Le Méridien Etoile: Paris's biggest hotel which has just undergone a year-long, multi-million-pound refurbishment.
Built in 1972, and once owned by Air France, the redesign of the chain's flagship hotel has tried to encapsulate all things Parisian.
It is a beacon in dark times to remind us what it is about the city that makes it so special . . . From the Concorde inspired lampshades hanging above the bed, to the checked carpets inspired by the iconic Chanel tartan, and the cartography of the city used for wall designs.
Every single inch of the hotel seems as if it has been created to remind us of Paris's great heritage.
The city has long-inspired Le Méridien brand and likewise Paris is also a source of inspiration for the new interiors at the 1,025-bedroom hotel.
Photos of famous Parisian landmarks, taken by a local artist, are strategically placed throughout the hotel.
The subtle nod to fashion continues throughout the guest rooms from the stitching on the light fittings that inspired the stitching on a suit or a blazer, to the similar stitching on a desk chair inspired by a rain or trench coat.
As well as the comfortable and spacious bedrooms, Le Méridien Etoile can offer a variety of other ways to relax in an atmosphere that feels just like Paris, but away from the hustle and bustle of the city centre.
The hotel's ground floor includes the renowned Le Méridien Jazz Club, once favoured by locals for its legendary jazz performances by BB King and Dizzy Gillespie.
Architects Michaelis Boyd Associates said they redesigned this in a way that would reflect Paris and its status as a city of culture, art, fashion, literature, night life and Gallic gastronomy.
The metallic details in the club are intended to allude to the structure of the Eiffel Tower; the space – bright and open in the day and bustling at night. It also uses lighting as an allegory for the City of Lights; and the white-tiled, metro-inspired alcove is adorned with two original works of art by the plastics artist Christian Gastaldi inspired by collages of advertising, immersing us in the depths of the capital.
During my stay I discovered that despite the new fancy decor, the hotel already had the foundations for a fantastic tourist destination.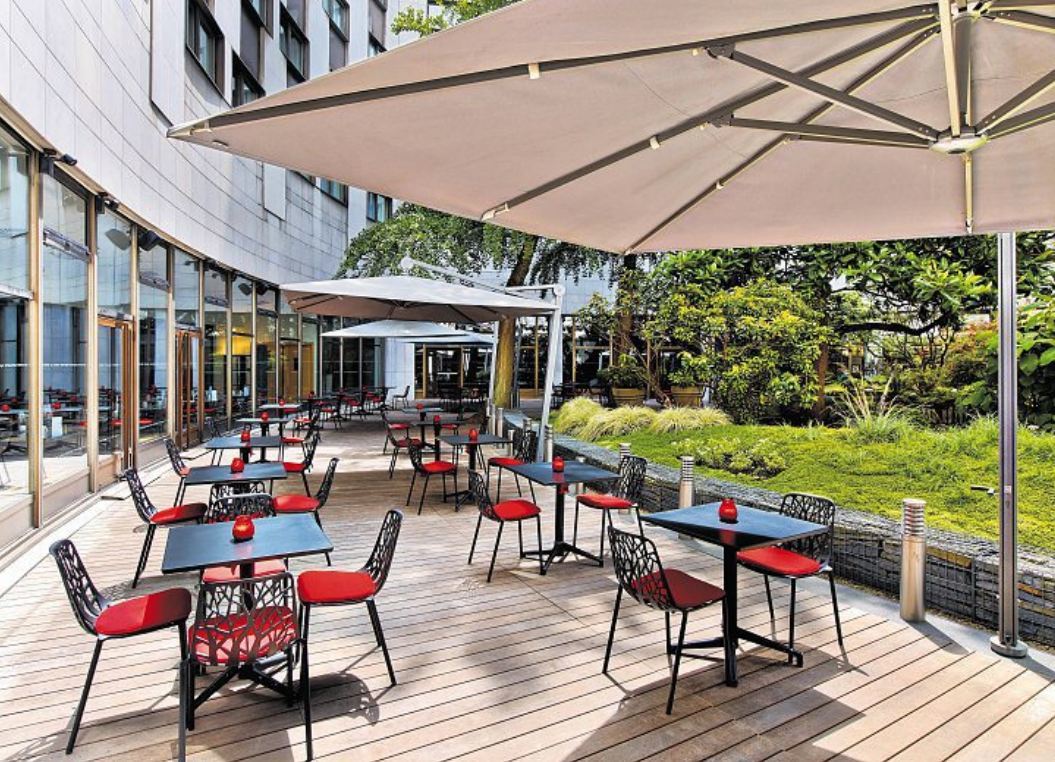 Every single member of staff I spoke to seemed to love their job – they were great at it too.
One woman, Esther Maasdam, told me she had been headhunted by Le Méridien to be their very own coffee consultant.
As well as single handedly picking out the beans, she travels the world to all of their hotels to teach other baristas how to make eloquent artworks out of the foamy crema anyone would be desperate to post on Instagram.
When I asked her why she thought the brand would invest so much in perfecting coffee, she simply said "because it makes people happy".
And coffee is not the only beverage the French hoteliers have mastered, for if you are lucky enough to be able to hunt down Franz Xaver Zauner, Le Méridien Master Barista, he will pick you out the perfect drink that will quench anyone's thirst.
Of course, it's worth stepping outside to take in the sights. The hotel stands in the bourgeois 17th arrondissement and is walking distance from the Arc de Triomphe and Champs Elyseìes.
Within easy access of Charles de Gaulle Airport and La Défense business district, Le Méridien Etoile sits opposite the Paris Convention Centre (Le Palais de Congrès) and due to its large size is often used for business travellers.
However, in my opinion, it is certainly an excellent location for a vacation with views of the Eiffel Tower from the hotel's club lounge balcony.
Free-flowing wine, fresh fromage and a fantastic view make this treat worth the extra cash.
And the surrounding areas, although close enough to many prominent landmarks, are also very residential and give a real feel of Parisian life.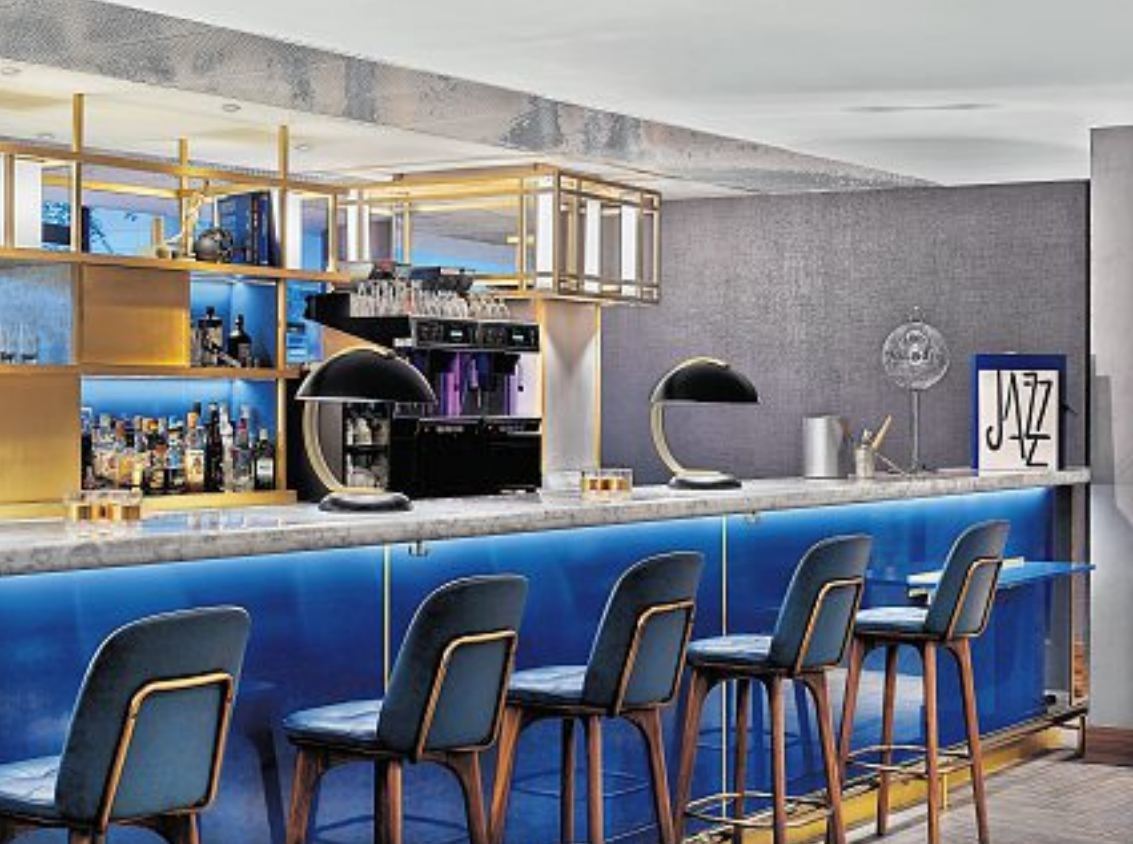 With plenty of small parks, markets and cafes to visit, it is the perfect place to explore by foot.
Or if you would rather travel in style you could always hire a guide to drive you round in an open top Citroen Cocorico, like I did.
The city also feels extremely safe. I noticed an increased police and army presence as soon as my flight landed – direct from Aberdeen – but I never felt threatened in any way.
As I strolled down the Champs Elysees on my own, on a beautiful sunny day, what I observed was not fear or terror.
I watched as a young couple sat snuggled up together on a blanket eating their lunch and I watched as six old men played boules near a park.
I watched women, clad head to toe in designer gear, strutting their way along the busy streets and I saw tourists gathering outside the Arc de Triomphe with their selfie sticks.
When I asked my Cocorico driver how business had been, he said to me: "Really slow. It is almost impossible to believe our city could have been this badly affected by something. But things are starting to pick up. The city has not changed and hopefully people who loved us once will love us again."
Hemingway once wrote: "The world breaks everyone and afterward many are strong in the broken places."
In my opinion, Paris is stronger than ever.