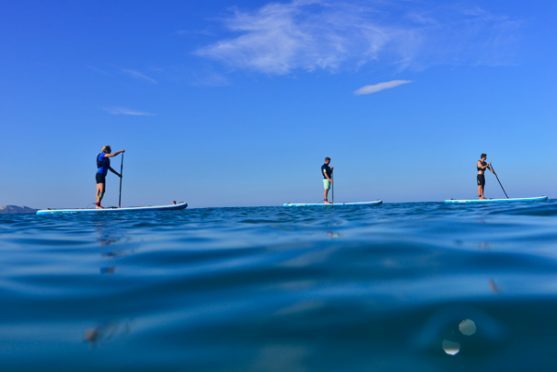 The beach has exerted a magnetic pull upon us and we are sipping freshly squeezed orange juice by the shores of the Agean.
The volcanic island of Nissyros is directly in front of us and we can see a suggestion of the landscape of Turkey blurred by a heat haze on the horizon. We have come to the Mark Warner Lakitira Beach Resort on the Greek island of Kos for a week-long break
The sea is tranquil and sparkling, yet it is impossible not to think about the refugee crisis that continues to make news headlines.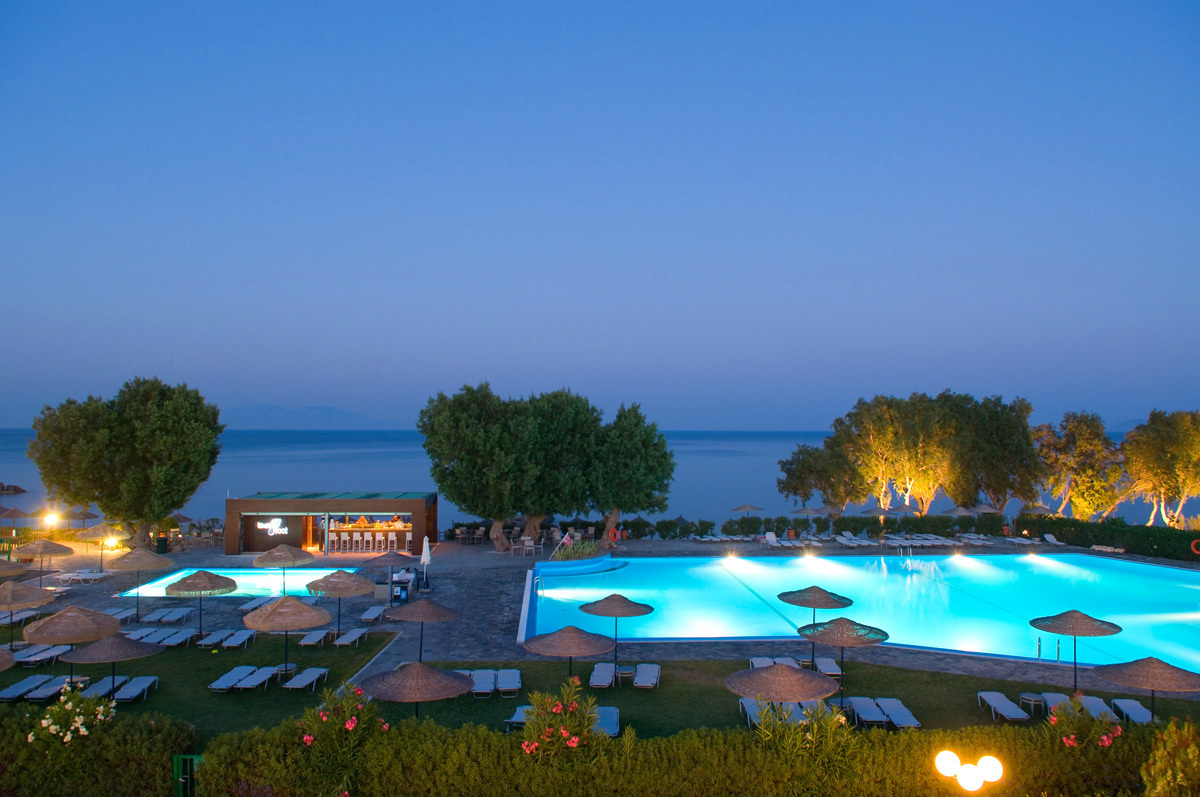 Last year, almost one million migrants, mostly refugees from Syria and Iraq, made the short but dangerous crossing from Turkey to the East Aegean islands. Some of them landed on Kos and for that reason a lot of visitors are choosing not to come here.
In fact, tourism is of key importance to the local economy and by visiting the island, tourists can help ensure that local people have the resources to continue to help those in crisis.
Mark Warner holidays are designed so that people of all ages can take part in a range of sporting activities. It seems as though our fellow holiday makers have already made their minds up with regards to what they want to do.
The tennis crowd immediately sign up for tuition and tournaments and those who love to sail or windsurf investigate how best to advance their skills in the days ahead. There are refresher courses, both on land and on the water, and opportunities to progress within the syllabus of the Royal Yachting Association.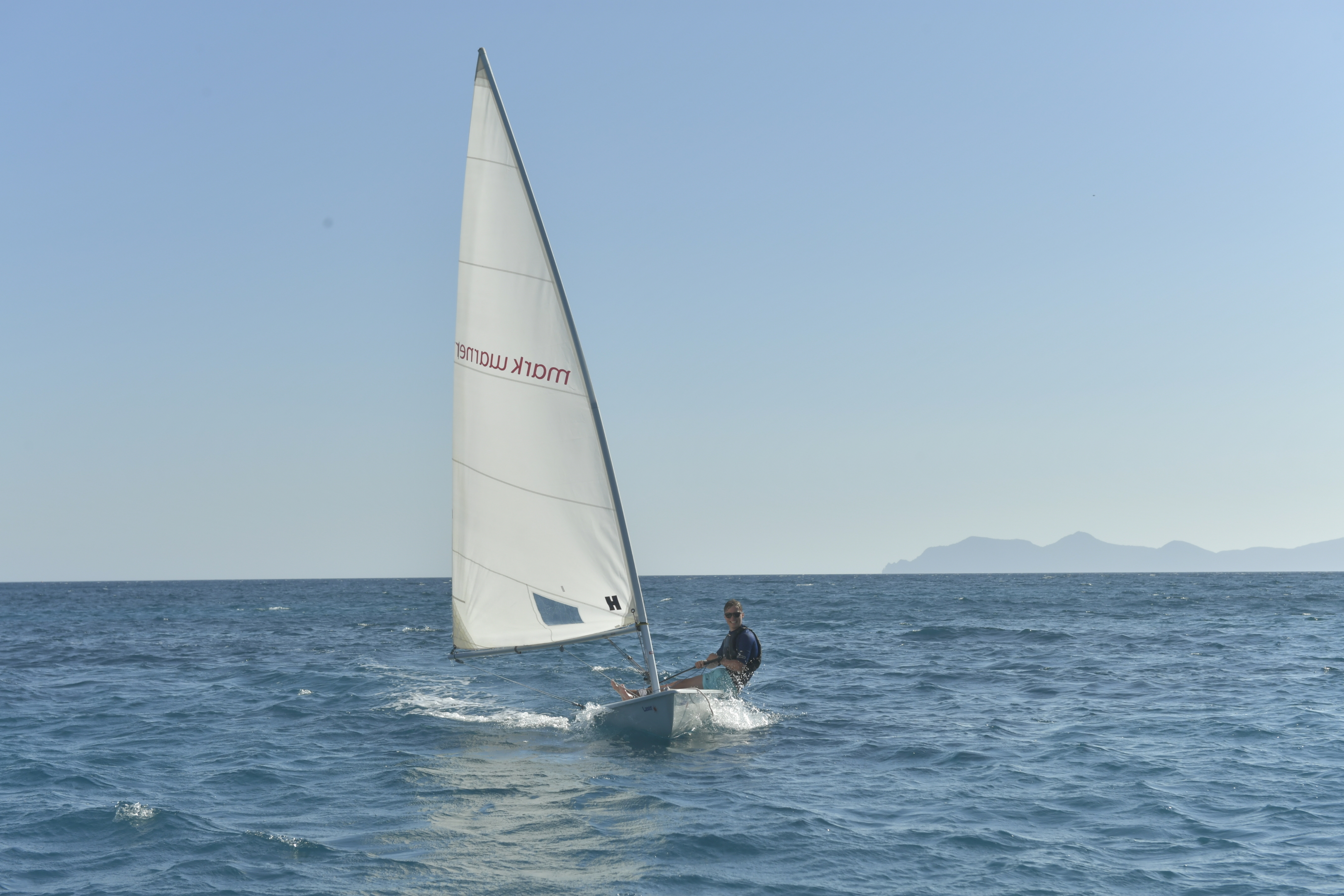 There is also childcare provision. However, because it is currently low season, there are not many other teenagers for Ruairidh to hang out with, so he decides that he will not join the junior kids' club.
That means we have to settle on things that we can enjoy together. First, though, it is time for a buffet dinner in the large airy dining-room which faces seaward and is fringed by banana trees.
The food at Lakitira is an international affair but it is possible to eat good authentic Greek dishes and I decide those are my preferred option. Old favourites such as stuffed vine leaves, grilled fish and moussaka taste best when prepared by a local chef on their home patch. There is also a sumptuous array of desserts, fresh fruit and cheese with which to round off our feasting.
On our way to the waterfront the next day, we come across two swimming pools. Each is large and inviting but we opt to bypass them and make for the sea for a quick dip. We are buffeted around in the tumbling surf, refreshed by the cool, salty water and ready to head to sea on small sailing dinghies.
We pick boats that have only one sail and are easy to manoeuvre. Soon we are tacking and gibing across the bay, secure in the knowledge that a safety boat will buzz to our rescue should we run into difficulty. Much faster yachts skip past us in full sail and we all speed up as the wind gathers force.
We see a group of three-year-olds, sitting peacefully on the beach, being looked after by members of the childcare team. Each takes it in turn to go windsurfing with adult assistance. They get to stand in front of the instructor and hang on to the sail as they glide across the bay. It serves as a thrilling initiation into an exciting sport.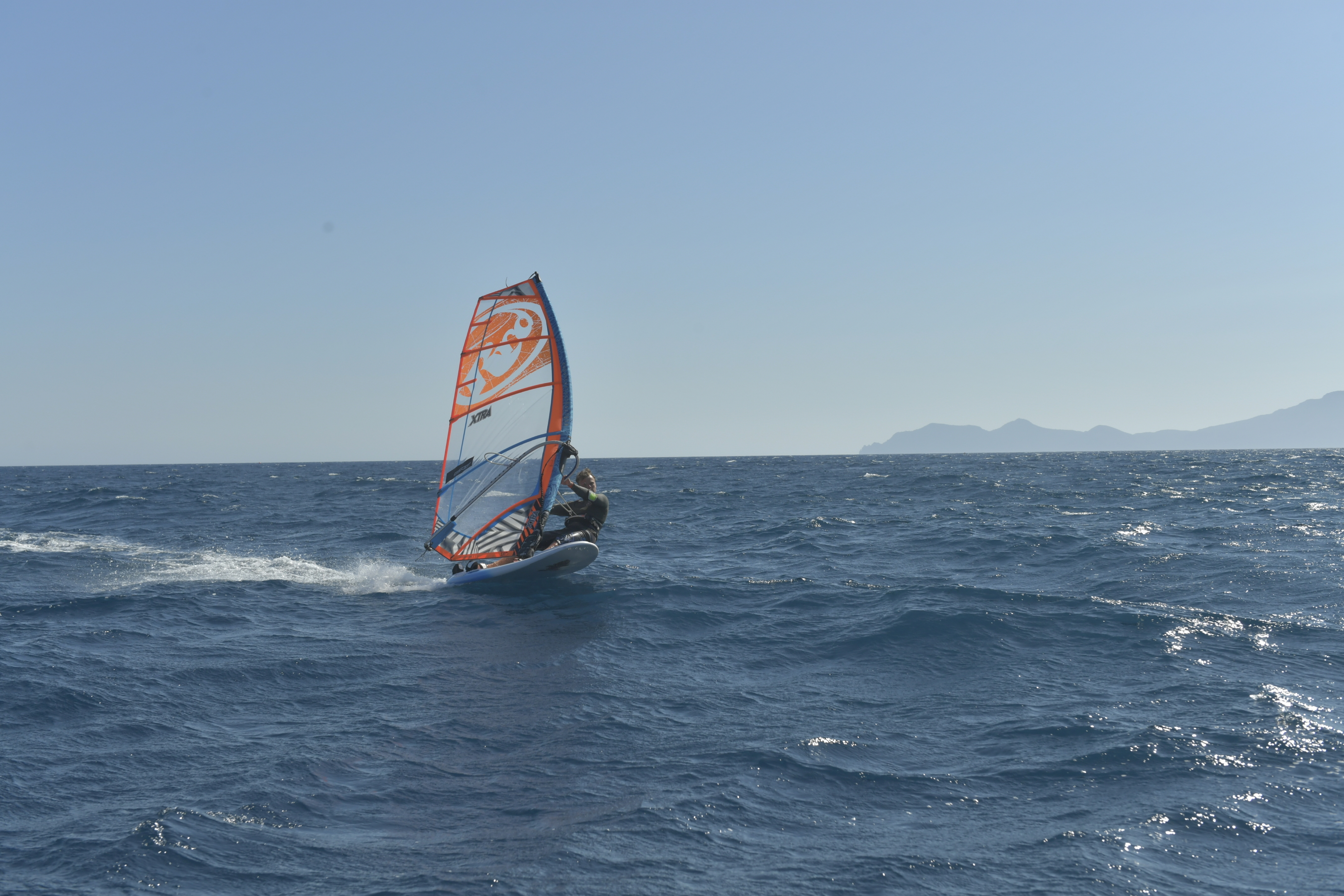 One morning, I leave Ruairidh to relax in our comfortable twin room and head off for a women-only sailing session, named "ladies who launch".
To begin with the green beach flag flaps rather feebly in a gentle breeze and it is easy enough for me and the other participant to pick up on our instructor's words.
Then some ragged gusts set my sail flapping and, as I try to regain control, the boat keels over and capsizes. Although I manage to upright the boat, I find it impossible to scramble back on board. The rescue boat arrives promptly and helps me head back to the beach.
Ruairidh and I decide to have a go at stand-up paddle boarding which is much easier to master than sailing. It is a sport that originated in Hawaii when people stood up on their surf boards and paddled out to sea to capture photographs of surfers in action. We soon get the hang of it. We even manage to propel our boards forwards while only paddling on the one side.
We spend the next few days jumping on and off boats, swimming ever longer distances and refining our paddle boarding technique. One day, we borrow mountain bikes and head into the nearby village for a traditional lunch of fried calamari and Greek salad.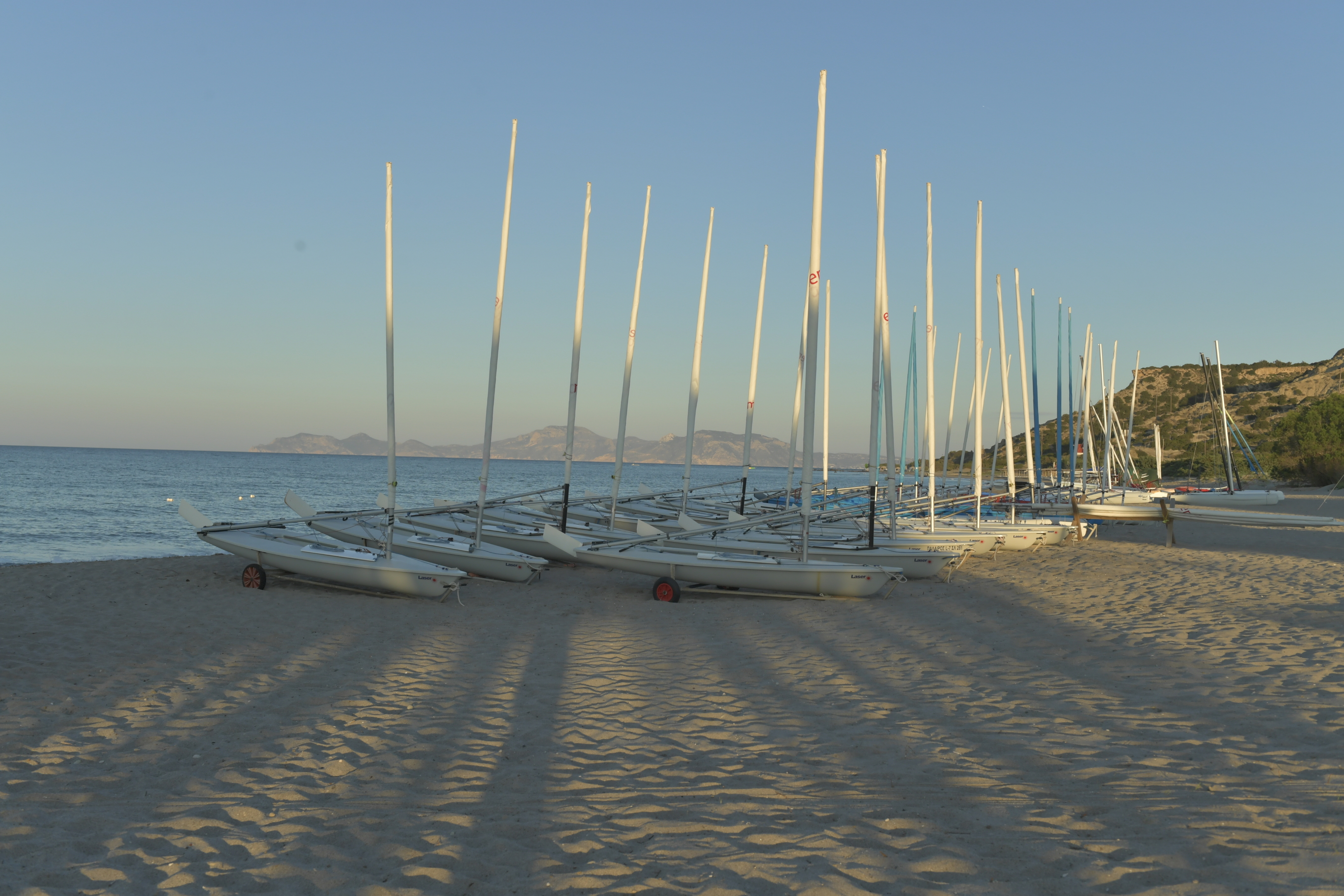 The discovery of an outdoor ping-pong table provides us with hours of fun as we battle to improve skills and outwit each other and live, traditional Greek music provides the soundtrack to our evening fun.
Alongside all the other activities, there is a comprehensive programme of exercise classes. These are held in an outdoor pagoda and in the adult swimming pool.
There is also a rich menu of spa treatments, designed to ease aching muscles. All in all, Lakitira is a place designed for fun rather than one in which to experience the cultural and historical aspects of its host country. Yet, when it comes to satisfying the twin quests of relaxation and sport, a holiday here is hard to beat.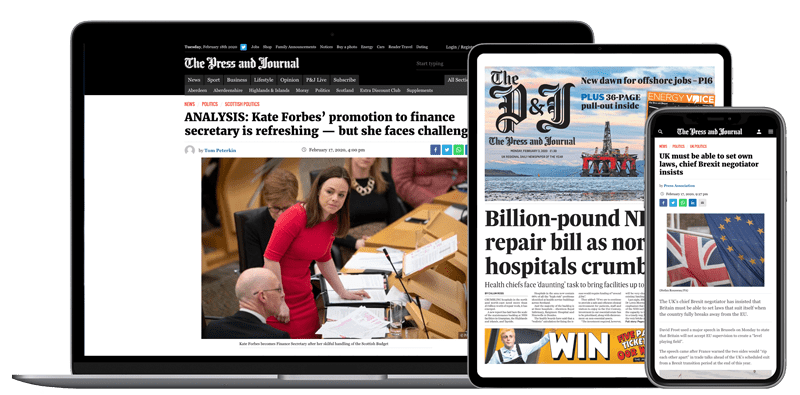 Help support quality local journalism … become a digital subscriber to The Press and Journal
For as little as £5.99 a month you can access all of our content, including Premium articles.
Subscribe