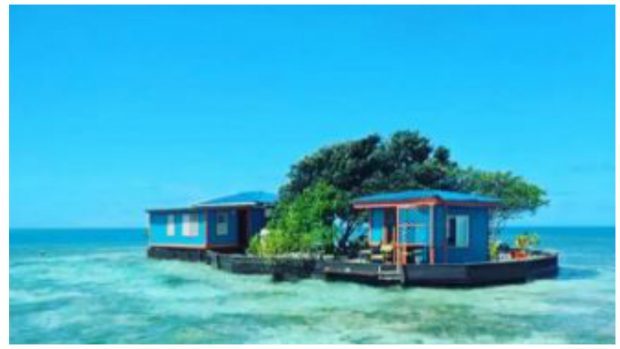 It's all very nice renting a flat for a weekend away with your mates but what about an entire private island?
We know what you're thinking, you're not Sir Richard Branson. But hear us out.
It turns out you can rent the whole of Bird Island, off the coast of Belize, on Airbnb.
Just imagine – total isolation, surrounded by crystal clear water, and literally no other people in sight apart from the lucky ones you brought with you.
To be the sole resident of this little slice of paradise will cost you a cool 565 NZ dollars (£327) a night, and it looks ridiculously idyllic.
The teeny tiny island sleeps just four and you can pretty much dive straight out of bed into the ocean to snorkel. It's 20 minutes away from Placencia, Belize, and is completely surrounded by unspoilt coral reef.
"Its protected beautiful waters is what makes it unique," the listing says. "The central theme of Bird Island is a self-catering Robinson Crusoe type of adventure, yet with all the comforts, where one could get to do their own thing in total privacy."
It also adds that there are no nearby islands. None.
The kitchen includes basic staples but you have to bring all the food you need for the week, because, well, no one is around to get you any. You can always catch your own fish though.