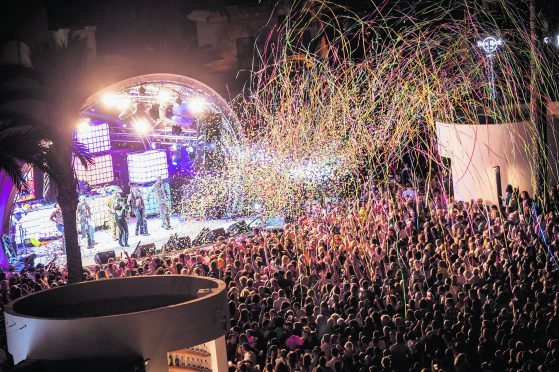 Tenerife's sleepy landscape is changing. Lisa Haynes packs her party heels to investigate the island's cool new vibe
Eyeing up Elton John's multi-coloured feathery showman costume and a skimpy gold Britney Spears number, I wonder if I've underdressed for dinner.
These 100-plus pieces of memorabilia are all part of the furniture at Hard Rock Hotel Tenerife, where music legends are brought to life at every turn. Tracy Chapman lyrics line the wall, countless iconic instruments dangle from ceilings, and even the disabled toilet sign has been tweaked to carry a guitar and "rock on" hand symbol.
HRH Tenerife opened on the sunny southern coast near Adeje late last year, and true to its name it's rocking the sleepy side of Tenerife as we know it. Think live gigs and DJ sessions with a set list to rival Ibiza, played out on a 5,000-capacity stage boasting a view of the Atlantic.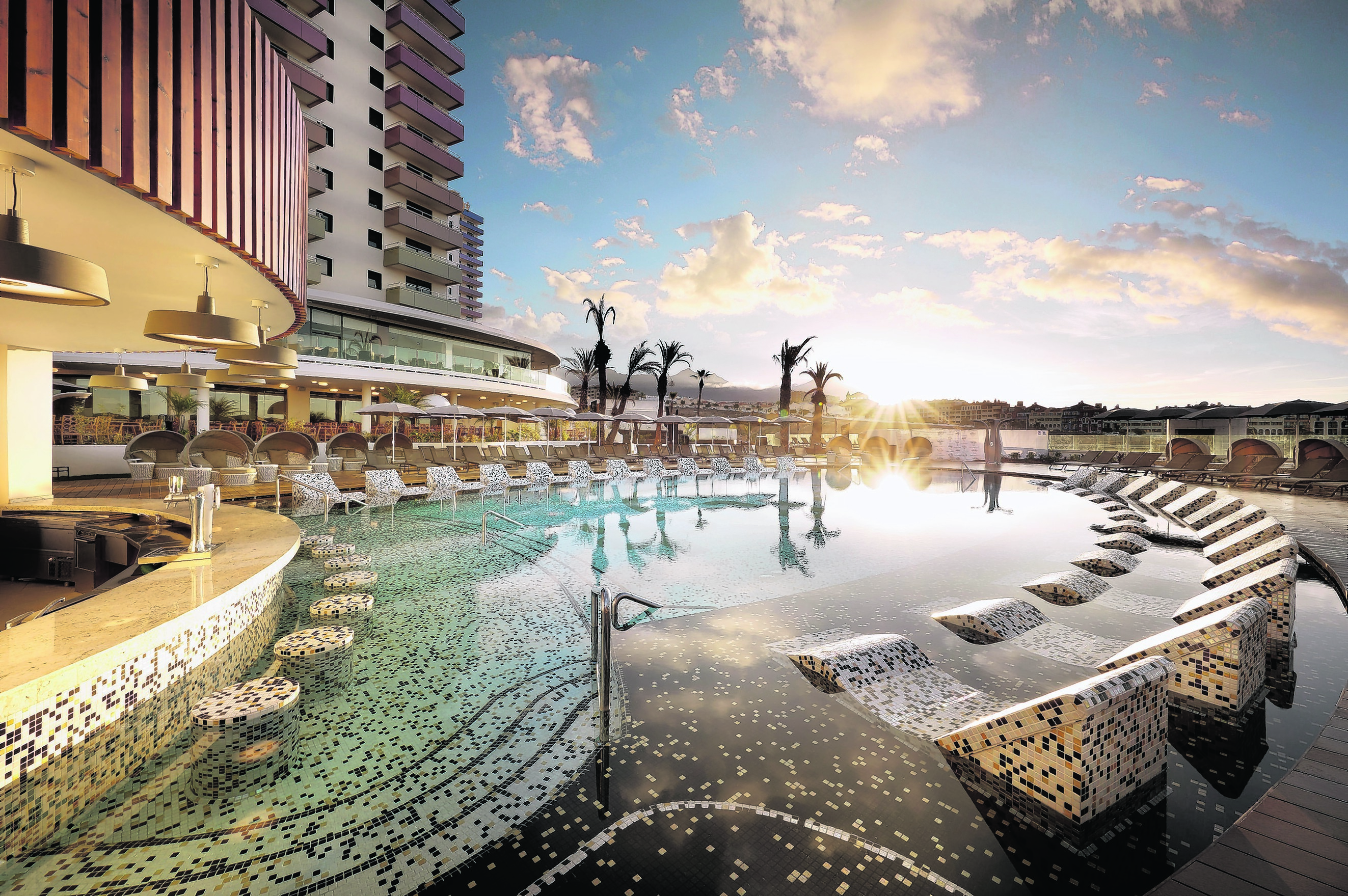 Music makers can upgrade their DIY jam sessions in the Rock Royalty penthouse suites, or dial in room service for a pop-up studio Fender electric guitar and amp (headphones provided so you don't wake the neighbours).
Pop star Shakira's T-shirt is displayed right outside my hotel room and I become obsessed with a Beatles photography exhibit – a collection of 11 super-cool vacation snaps from 1963 taken in Tenerife before the band rocketed to fame. A month later, Please Please Me went to number one for 30 weeks.
We experience the hotel's first ever monthly Children Of The 80s open-air night where we dance (jacket-free in December) to live performances of Black Box's Ride on Time and C+C Music Factory's Gonna Make You Sweat in a sea of neon leotards and OTT 80s wigs. It doesn't feel anything like the Tenerife my mum told me about…
Tenerife's southern coast revamp has seen a boost to its nightlife in recent years, with hotspots like the lively Monkey Beach Club and the chic Papagayo Beach Club, both at Troya Beach where you can watch the Canarian sunset with cocktails – and then party on after-dark.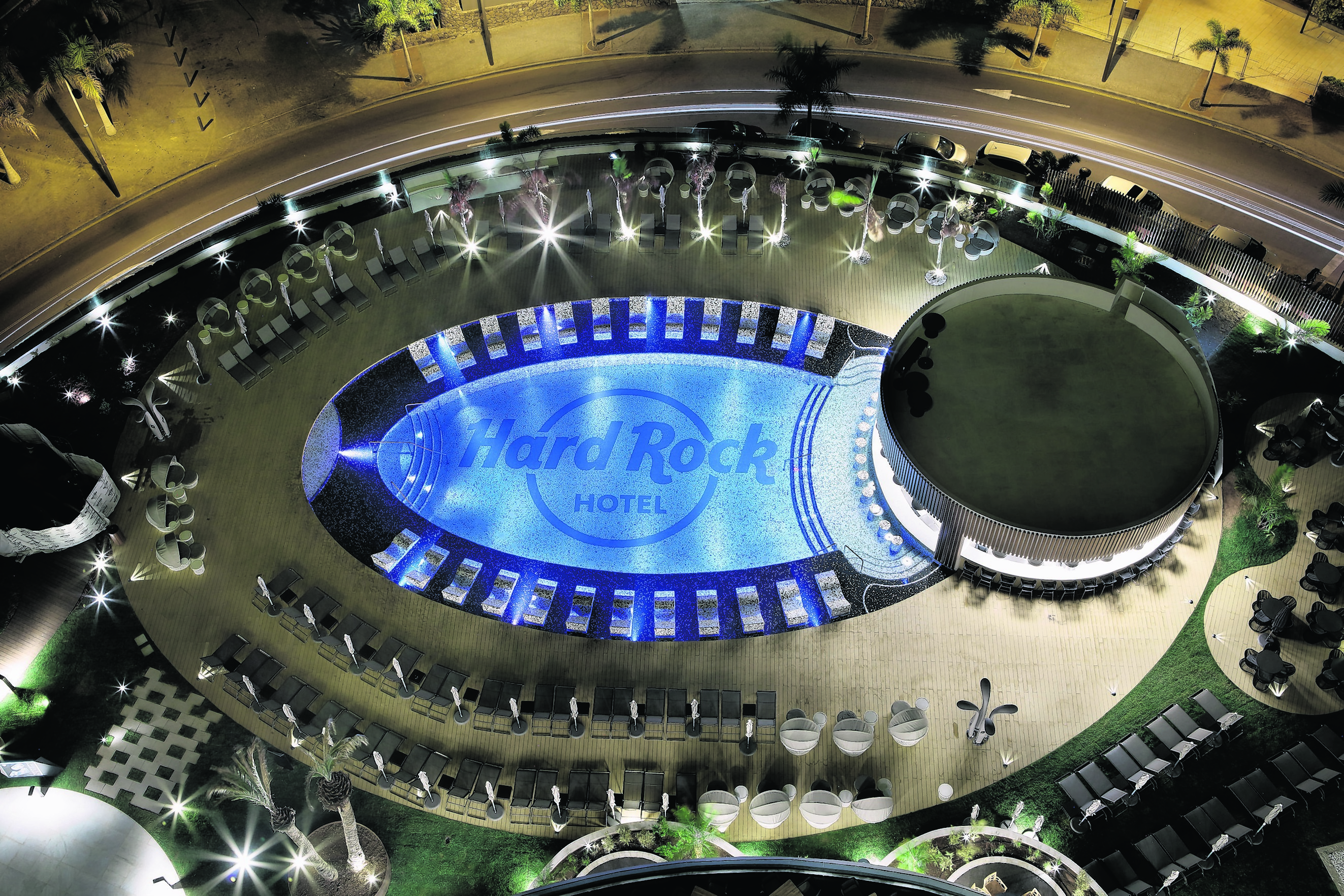 But it isn't all dancing 'til the small hours in Tenerife. On our visit, we blow away the morning-after hangover blues with a visit to the breathtaking Teide National Park, where we explore the stark volcanic landscape that attracts five million visitors per year. So good, in fact, it's been the backdrop for films
like Clash of the Titans and Fast & Furious 6.
My head for heights is challenged when we climb 3,718 metres above sea level in a cable car practically to the summit of Mount Teide, Spain's highest peak, where Tenerife's temperatures suddenly drop, along with the air pressure. The trade-off is the breathtaking, Instagram-worthy views that look as if you're standing on top of the world.
The scene back at HRH Tenerife isn't all monochrome mosaic pools with underwater music (though that is pretty epic). Beach fans will find both volcanic black sand and soft white sand in the secluded surrounding bays, if you ever want a break from the hotel's playlist.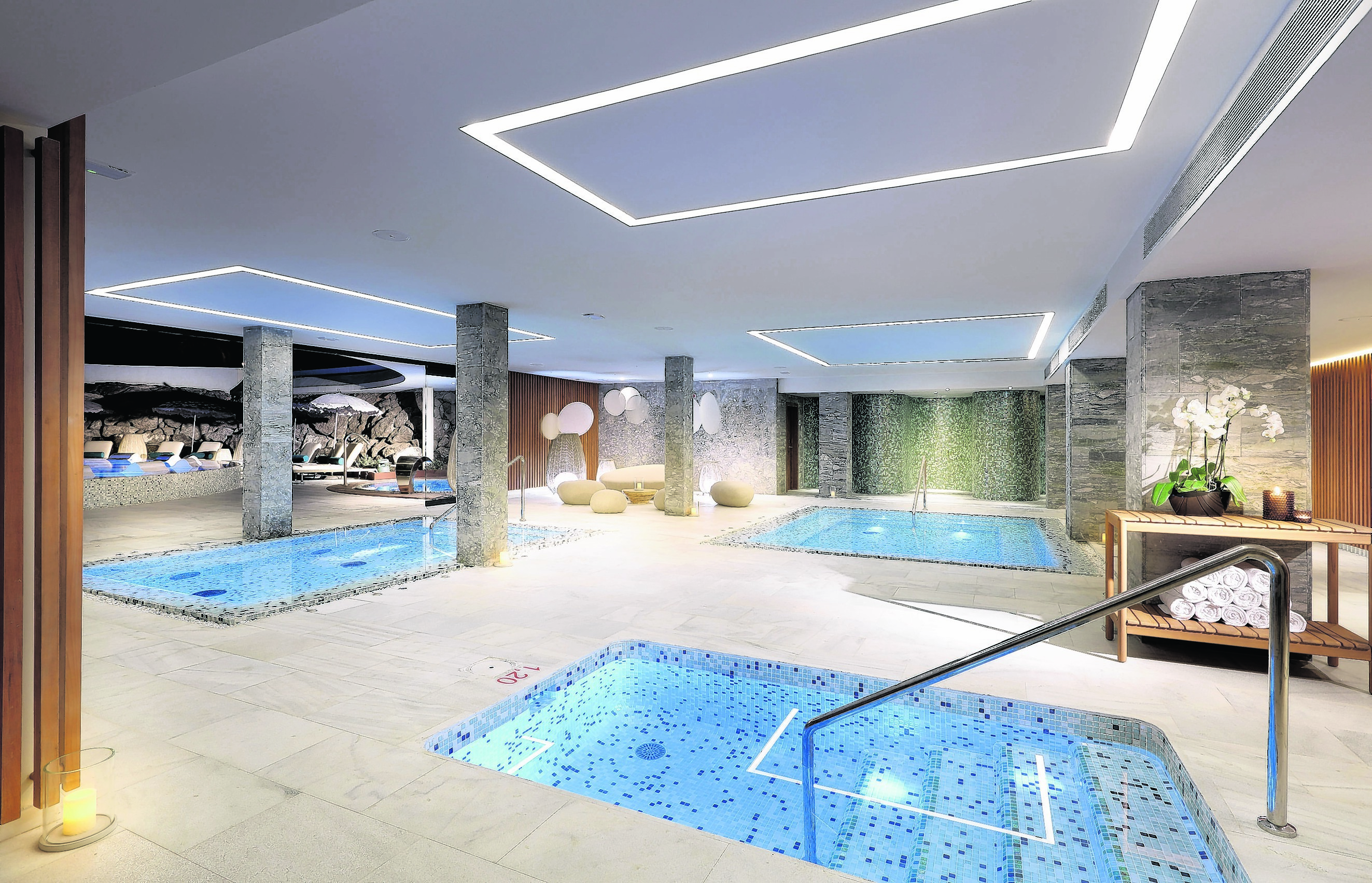 Tenerife's newest uber-hotel (two tower blocks bathed in flickering lights at night) is different to its global sister hotels, insists Matt Watts, director of music and marketing for Hard Rock International: "It's not 'in your face' like our Vegas hotel. The vibe is more feel-good and subdued, so it's all about recharging too."
After a heavy night, I press the recharge button at the hotel's Rock Spa, walking past Michael Jackson's fluffy 1987 tour robe, which sits just outside as if to prepare spa-goers.
The signature Synchronicity full-body massage from the Rhythm and Motion menu is like nothing I've experienced. A space-age speaker hovers just-so over my head taking me on a rhythmic journey ranging from Fleetwood Mac to Groove Armada to Frank Sinatra, that aligns perfectly with the therapists's pressure and strokes. By the end, I feel like I'm in some kind of blissed-out trance.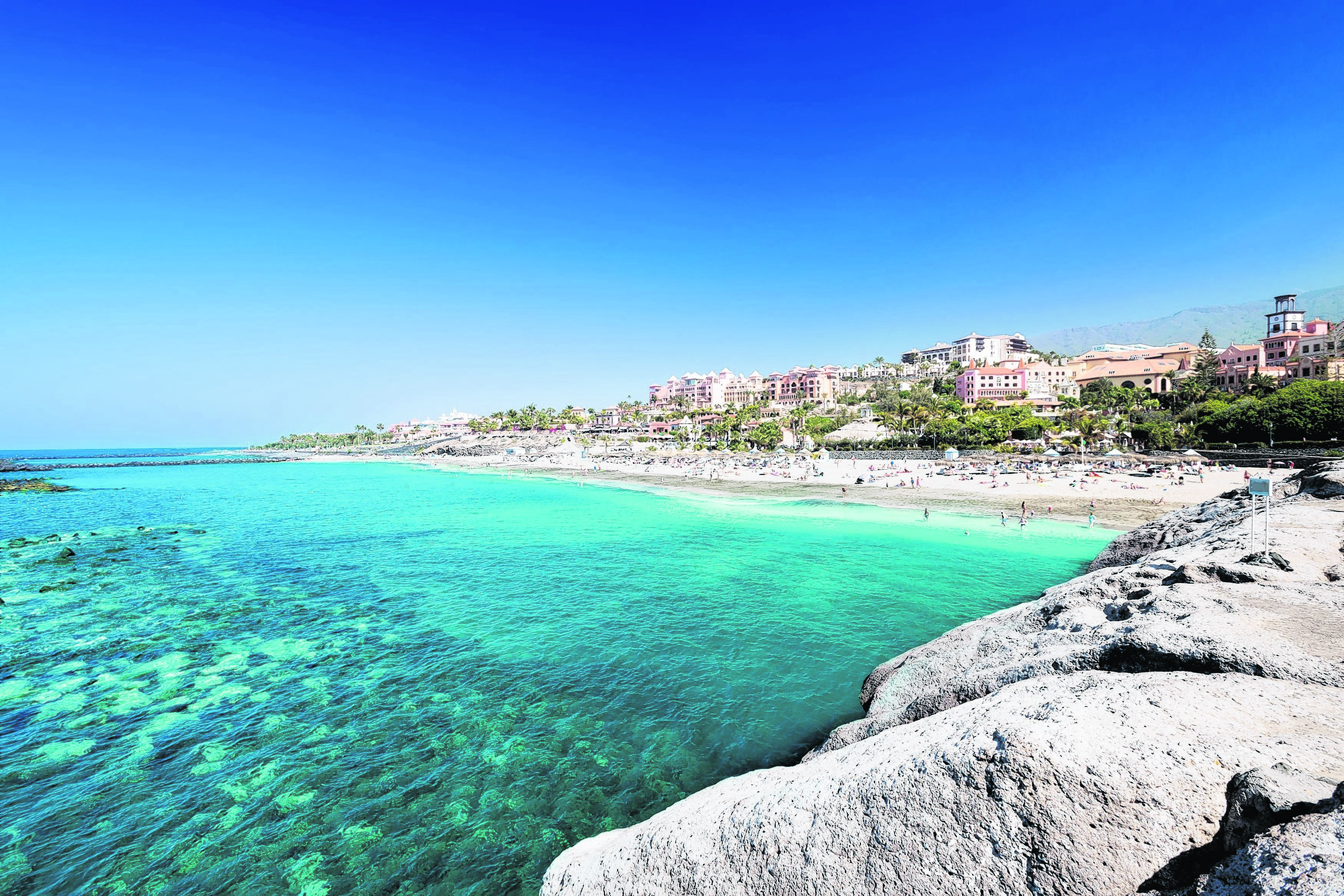 I chill out on the spa's outdoor heated marble loungers until I feel more rock 'n' roll again – but it's not like I need the warmth. Even in the middle of winter, Tenerife is positively balmy, with average year-round temperatures of 23C, so you can pack your bikinis.
Feeling back to normal, I strum my Hard Rock plectrum – thoughtfully provided for in-room air guitar moments – and make my way to the 16th floor Sky Lounge rooftop to dance under the stars.
TRAVEL FACTS
Lisa Haynes was a guest of the Hard Rock Hotel Tenerife (www.hrhtenerife.com), where Deluxe Silver Rooms are priced from 283 euros (about £240) with breakfast (two sharing).
British Airways Holidays (
ba.com/tenerife
; 0344 493 0125) offers seven nights at the five-star Hard Rock Hotel from £789pp, travelling May 28-June 4. Includes Euro Traveller return flights from London Gatwick and accommodation with breakfast. Book by April 30.