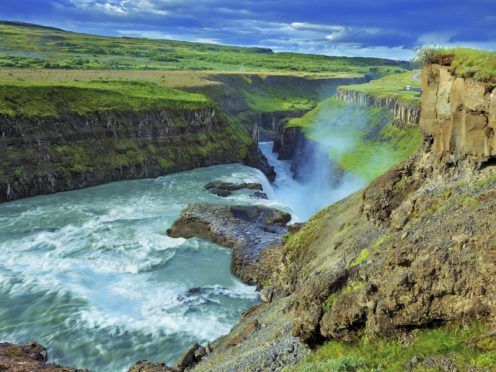 Iceland is a country of extreme geological contrasts. Widely known as "The Land of Fire and Ice" Iceland is home to some of the largest glaciers in Europe, and some of the world's most active volcanoes.
Iceland is also the land of light and darkness. Long summer days with near 24-hours of sunshine are offset by short winter days with only a few hours of daylight.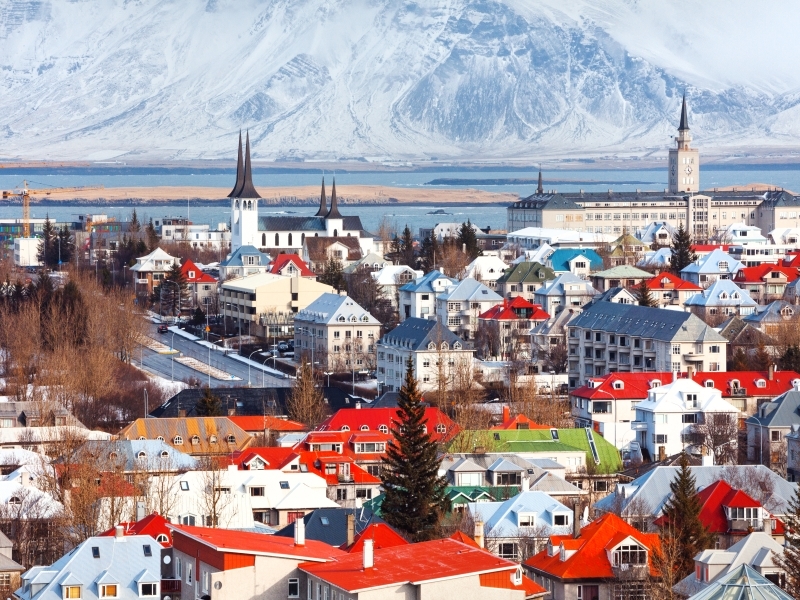 Situated mid-way between North America and Europe, Iceland has become a popular gateway to the USA, which is the reason Icelandair has the advantage in long haul routes to North America via Reykjavik and provides the perfect place for passengers to stop over en route.
Icelandair offers all passengers the option to stopover in Iceland for up to 7 nights with all transatlantic flights booked for no additional airfare and in fact passengers could save approximately £60 per person on APD tax if they opt to take a stopover on their outbound journey*
Iceland continuously ranks near the top of measurements for quality of life, gender equality, and democracy, and is one of the friendliest countries in the world.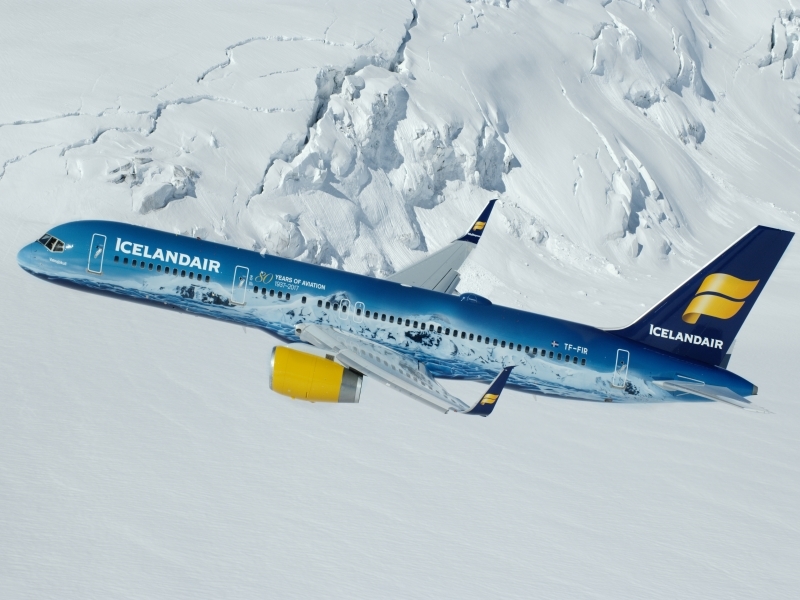 Icelandair recently unveiled a themed airplane Vatnajokull that is named after the largest glacier in Iceland and hand painted to resemble it too (see photo)
Iceland remains largely uninhabited, with more than half of its 320,000 inhabitants living in the capital city. In fact, a mere twenty-minute drive from Reykjavik centre takes you out of the hubbub of city life and into the seclusion of Iceland's spectacular landscapes, which inspire adventures from its shores to its mountaintops.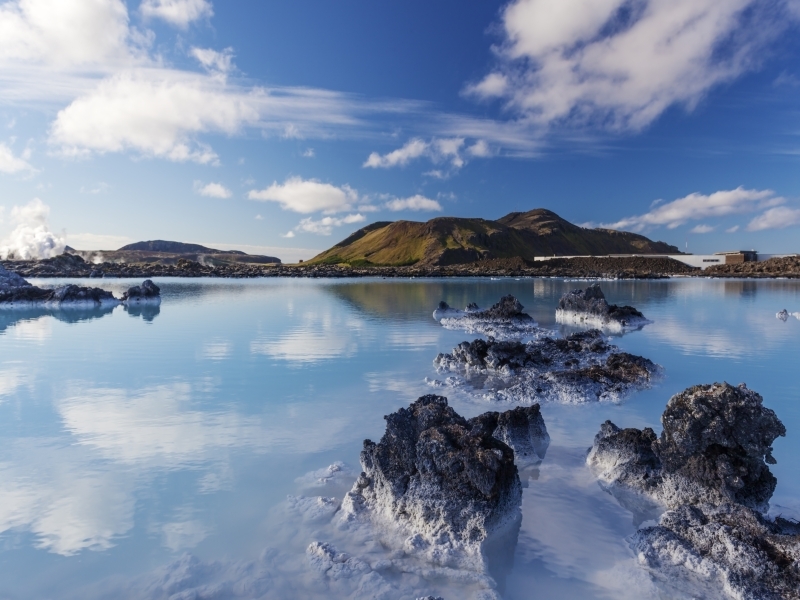 This landscape is for more than just admiration; Iceland's rivers are perfect for rafting, fishing, diving and snorkelling; its mountains, volcanoes and glaciers are good for hiking, climbing, dog-sledding, and snowmobiling; its snowy hills for skiing and snowboarding; its waves for surfing; its caves for exploring; and its barren highlands for jeep safaris.
A vast number of blockbuster films and TV shows have been filmed in Iceland's dramatic landscape including Game of Thrones, where Iceland doubles as Winterfell, several James Bonds, the most recent Star Wars film, Stardust, Batman Begins, Interstellar and many more.
Key things to see and do on a stopover in Iceland include:
Blue lagoon
The Blue Lagoon is a health and geothermal spa on the Reykjanes Peninsula just outside Keflavik airport.
The water's temperature is 37-39°C / 98-102°F. The lagoon holds nine million litres of geothermal seawater.
If you want to experience the Blue Lagoon the readers of "Conde Nast Traveller" voted it as the best spa worldwide and it was voted one of 25 wonders of the world by National Geographic magazine so you will be in good company.
Please be mindful though that there are lots of other geo-thermal pools all over Iceland so whatever you do, don't forget to pack a swimsuit and a towel.
The geothermal energy under your feet in Iceland is used to heat more than 170 public swimming pools around the country, and nothing says awesome like pulling over on the side of a gravel road to find one of Iceland's natural hot springs tucked away just out of sight.
One of our other favourite pools is the Secret Lagoon, which is the oldest swimming pool in Iceland and is located just outside Flúðir just over an hours drive from Reykjavik.
Northern light tours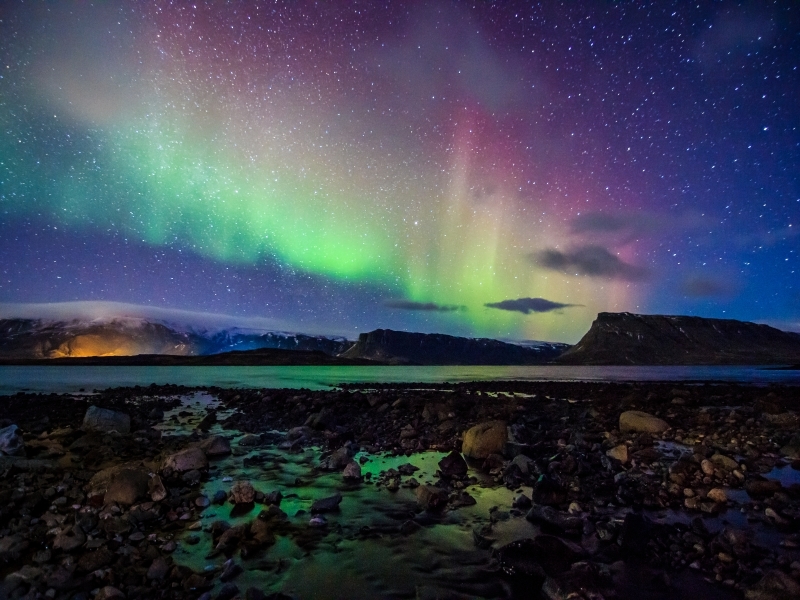 The best time to see the Northern Lights is October through to March although they have been known to make appearances at other times of the year too including most surprisingly in August 2016.
Golden circle tours
This is a classic circular route that many tourists take in Iceland departing from Reykjavik and then driving through sites detailed below:
Geysir is home to the highly active Geysir Hot Spring Area with boiling mud pits, exploding geysers and the lively Strokkur, which spouts water 30 meters (100 ft) into the air every few minutes.
Gullfoss is a breath-taking waterfall where its name means Golden Waterfalls, walking a narrow path provides a close-up view of the massive, two-tiered waterfall below. In winter the view is even more spectacular when the waterfall freezes over into undulating waves of glistening ice.
Þingvellir pronounced Thingvellir is a favourite stop for all travellers. It has been a National Park in Iceland since 1928 and was named a World Heritage site by UNESCO in 2004. When Viking settlers arrived in the 10th century it was the site they chose as the meeting place of Althing, the world's first ever parliament and is the site where you can physically see the two different tectonic plates of North America and Eurasia meeting. This rare geological sight has been believed for centuries to give this area a special energy not found in many places in the world and was the reason the Vikings chose Thingvellir to be their special meeting place.
Whale watching
The most prolific time for whale watching in Iceland is during the summer months, from April through September, when over 20 species of Cetacea—including the Orca, Minke, Humpback, and Blue Whale—can be seen in the North Atlantic and Arctic oceans on either side of the island.
Into the Glacier
Never before has anyone been able to see inside the heart of a glacier, but with a visit to the Ice Cave in Iceland, you can experience a magical journey deep into a world of stunning blue ice and otherworldly beauty high up on Langjokull, one of Iceland's largest and most spectacular glaciers.
You can opt to travel up to the cave in an ex-NASA missile launching 4×4 truck or perhaps you'd like the thrill of driving your own snow mobile across the glacier to reach the cave?
You can book all day tours and above trips through Icelandair's website : www.icelandair.co.uk/holidays
Places to stay in Iceland
There is a great range of accommodation in Iceland ranging from 5 star hotels to smaller self-catering style apartments.
Two of our picks would be –
Apotek hotel – a gorgeous boutique hotel located in centre of Reykjavik on Parliament Square and is one of the oldest buildings in Iceland. It has been modernised in a sympathetic way and still nods to its previous life as a chemist. It is also home to an amazing cocktail bar that becomes quite lively in the evening. For more details see : www.keahotels.is/en
Swan House apartments – a quirky boutique apartment hotel in downtown Reykjavik created within a building that used to be an old butter factory.
The location is close to the main shopping area and key city centre sights.
The apartments have fully equipped kitchenette in every apartment so are perfect for the independent traveller that would prefer having a self-catering option. For more details see https://reykjavikapartment.is
* The stopover option is only available when booking flights through a travel agent.
Our Holidays
Enjoy a two-centre holiday using the Icelandair Stopover on your way to the States:
New York & Reykjavik
Departing 8 December '17 From £975pp
Flights from Aberdeen or Edinburgh
3 nights B&B Storm Hotel by Keahotels, Reykjavik
3 nights room only in the Edison Hotel, New York
Boston & Reykjavik
Departing 17 November '17 From £969pp
Flights from Aberdeen or Edinburgh
3 nights B&B Skuggi Hotel by Keahotels, Reykjavik
3 nights room only in the Omni Parker Hotel, Boston
To check availability on your preferred dates of travel, call 0800 009 3133
and quote Press and Journal Icelandair offers.