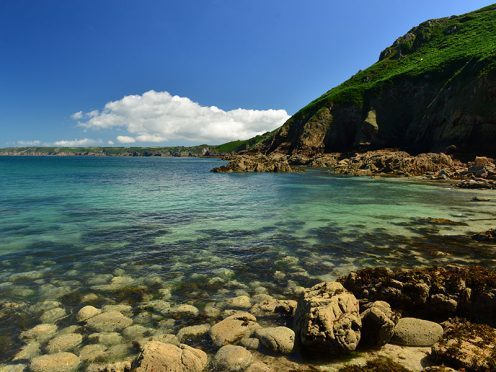 Breath-taking scenery, rich history, gorgeous beaches and a warmer climate are closer than you think…
Just two hours away by plane from Aberdeen and Inverness you can discover the spectacular island of Jersey.
Located between England and France, Jersey is the largest of the Channel Islands with a population of approximately 102,500. Both young and 'young at heart' visitors descend upon Jersey every year to enjoy the wonders the island has to offer.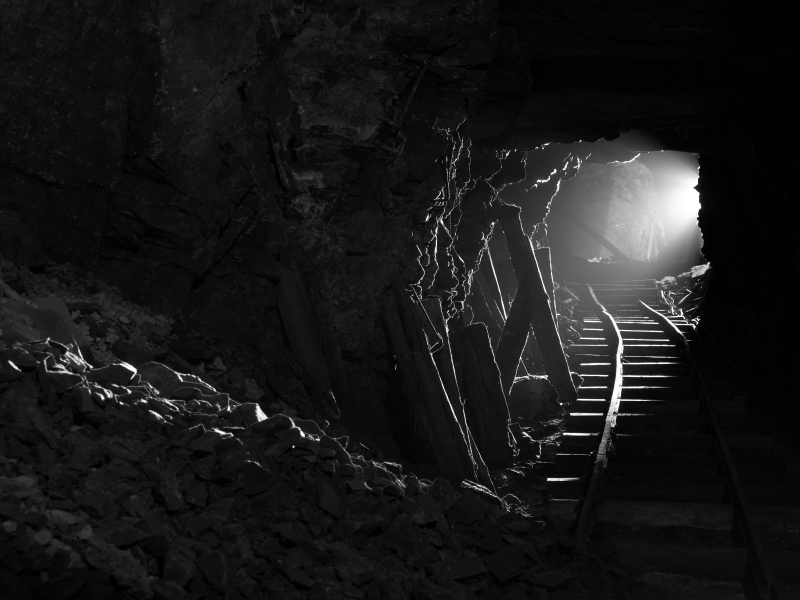 Jersey's longer days and lighter nights allows you the opportunity to explore the island at its full potential. During the day delve into the heritage of the island by visiting the War Tunnels. The tunnels offer a haunting past into Jersey's occupation during WWII. With interactive displays, old photographs and tales recounted from those finally liberated on 9 May 1945, the tunnels are an experience unto themselves which will stay with you for years to come.
Staying with heritage, why not take a step back in time after a spot of lunch and be transferred back to Jersey's regency era with a visit to 16 New Street.  Built in the 1730s this elegant townhouse has been refurbished to its original Georgian architecture and period furnishings.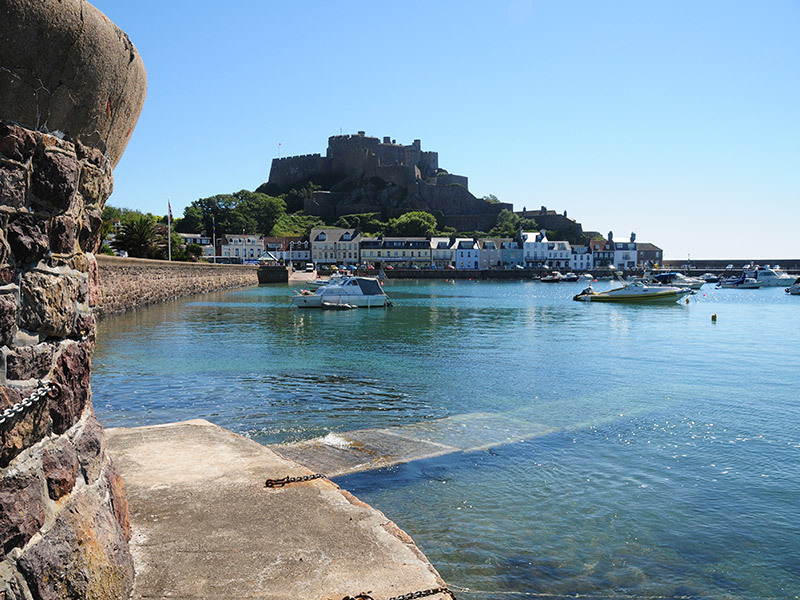 Transport into the future and book yourself on the island tour. The best thing about a Jersey tour is the different ways you can explore the island. By bus or by boat you are offered a chance to see the hidden gems, taste the exquisite local produce and reflect on how history has shaped the island to what it has become today.
If you are a keen gardener or just love to smell the flowers then you're in luck – Jersey is home to plentiful floral gardens. From lush lavender to a truly special orchid centre that houses Chelsea Flower Show gold medallists, you'll be flourishing in envy and delight at the remarkable displays and flowers the island has to offer.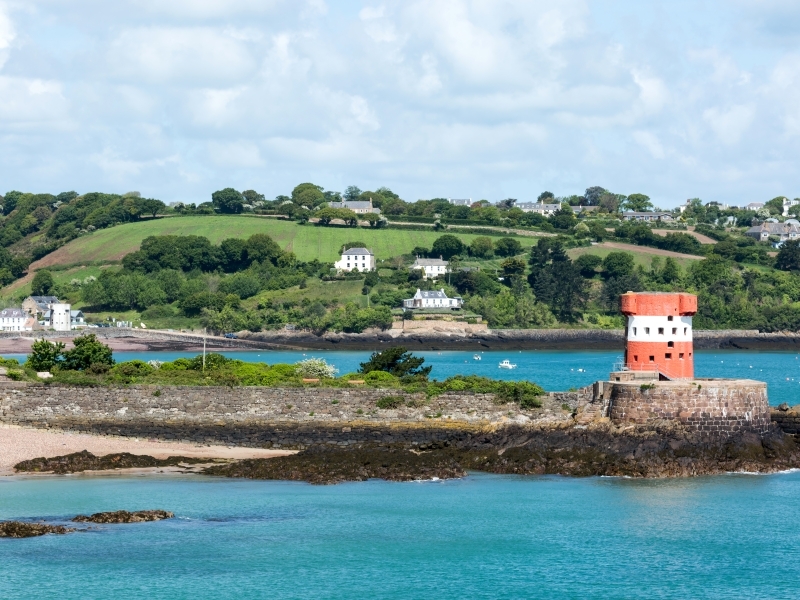 One of the great charms of Jersey is its many beaches. With forty-five miles of coastline there are around sixteen different beaches you can visit. Each with their own unique appeal, there's a beach to suit everyone. If you plan on taking the children then St Brelade's Bay is a visitor's favourite. White sands, beach activities and eateries with a view, it ticks all the boxes. If it's tranquillity and sunshine you are after then the beaches in Plemont, Anne Port, Green Island and La Rocque Harbour are worth exploring.
Dining Out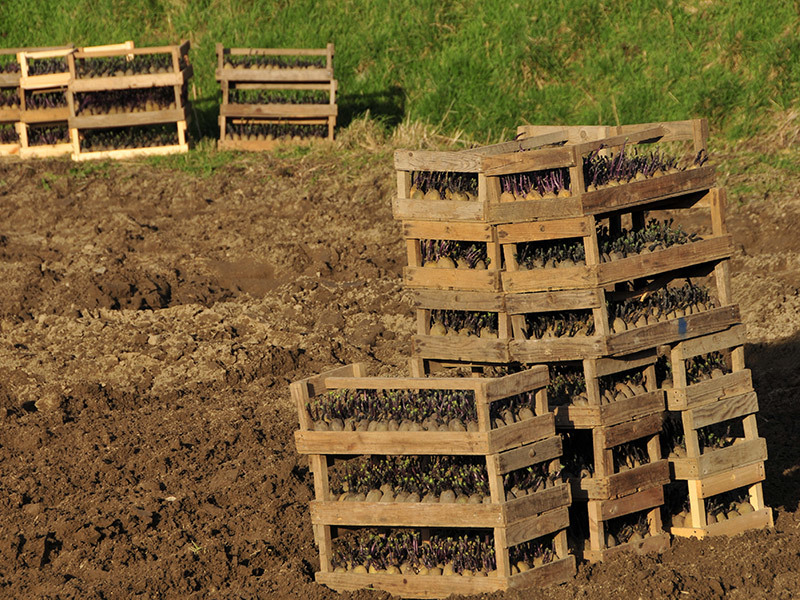 When it comes to dining out, there's no better way to taste the best of Jersey's culinary offerings than experiencing the island as the locals do with Genuine Jersey – produced and made in Jersey, local products include Jersey Black Butter, Jersey Oysters and what would a trip to Jersey be without the infamous Jersey Royal potatoes. Many of the fine restaurants and dining options available offer a wide selection of food:
El Tico Beach Cantina -Located in St. Ouen, this beach and surf restaurant offers an array of food from all over the world to suit everyone. With a laidback environment, beautiful views of the sea and delicious food, it's easy to see why this restaurant is popular with locals and tourists alike.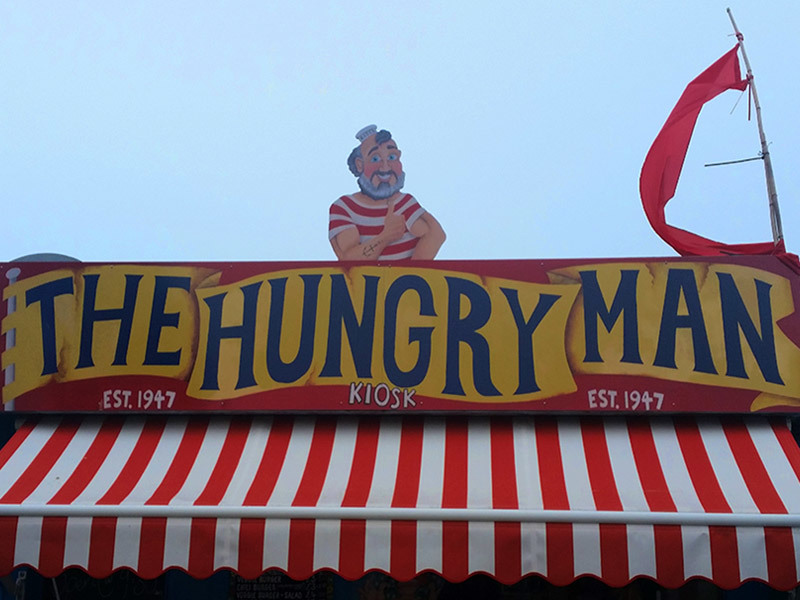 The Hungry Man – Located in Rozel Bay, this café is an institution on its own right. Established in 1947, it is known for its delicious crab sandwiches and gourmet burgers. If it's just a light snack you're after then we recommend a slice of cake and the hot chocolate.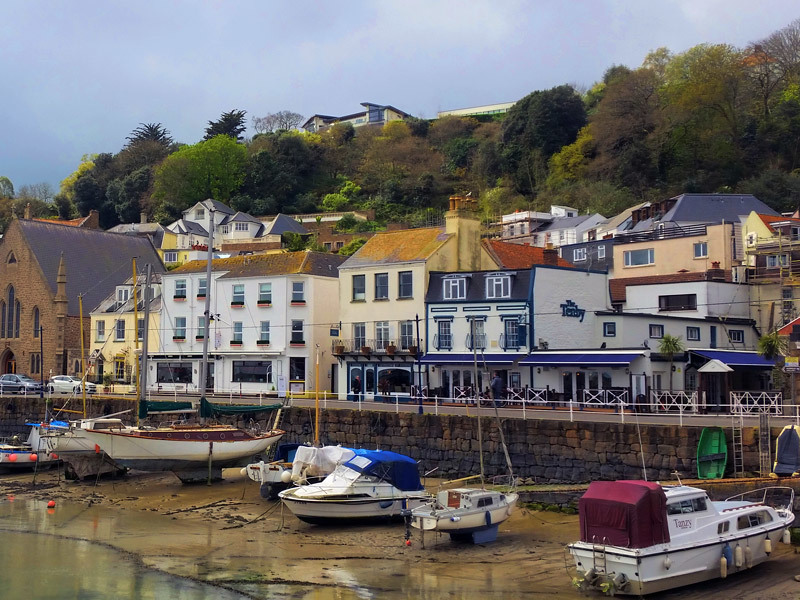 The Tenby – Located in St. Aubin's, this friendly restaurant overlooks the marina and is great for a quick sandwich or a main meal. A window seat is highly recommended in the colder months but if the sun is out, take advantage of the outside seating area.
The Square – Located in the heart of St Helier, this industrial inspired bar and restaurant is one of the more popular bars. With fine dining, cocktails, entertainment and a great atmosphere, it's the ideal place to get to know the locals better.
Wildfire – Located in St. Helier, this trendy cocktail and grill restaurant is another popular choice for those visiting Jersey. It prides itself in offering a wide selection of fine meats as well as offering an assortment of fish, burgers and vegetarian dishes.
Places to Stay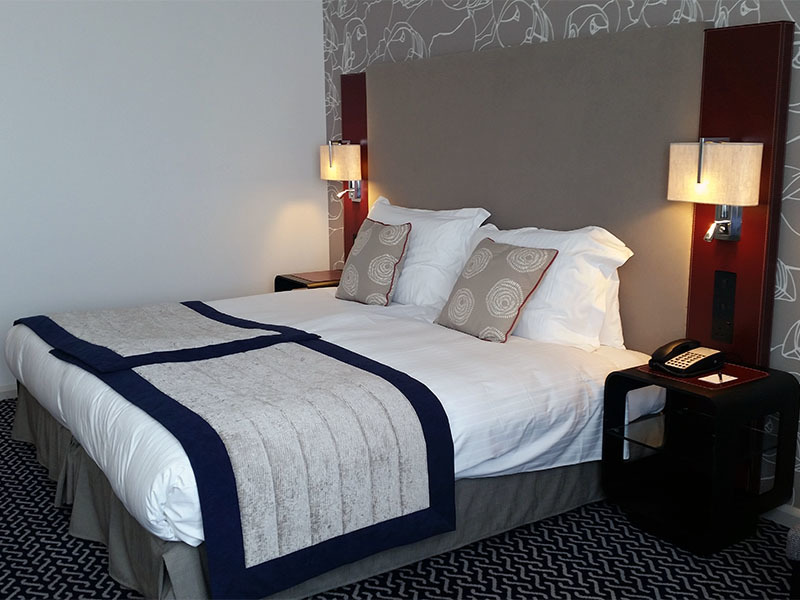 Jersey has an abundance of hotels, bed & breakfasts and self-catering accommodation options for your stay. Many offer stunning views of the city or sea as well as being located near main attractions or local transport links. Here's out top 5 picks:
Norfolk Hotel – This family owned 2 star hotel offers great value for money and has been a favourite with the Press & Journal readers for many years now. Don't let the 2 star fool you, this hotel is full of charm and offers bright and spacious rooms in the heart of St. Helier. With a swimming pool, coffee shop, free Wi-Fi, live music events, a quiz and just a few minutes' walk from the beach and Howard Davis Park, this hotel offers more than meets the eye.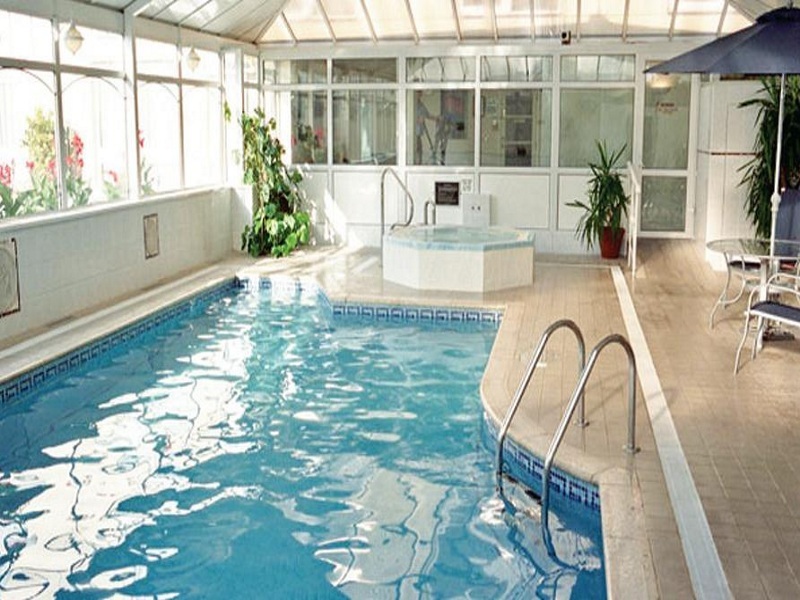 Monterey Hotel – Friendly and spacious hotel located in St. Helier with a real family atmosphere. It offers a large reception area, an indoor and outdoor swimming pool, sauna as well as a restaurant which has a delicious carvery from £16.99pp on a Sunday. Victorian city view and sea view rooms are available and photographs taken of Jersey by the chef add a touch of character to the hotel. Located on the local bus route, you'll find it easy to get about and with a large car park, free Wi-Fi and 2 lifts to all floors, it's easy to see why many book this popular hotel.
Hotel De Normandie – Situated in the bay of St. Clement in St. Helier, this hotel is just a stone's throw away from the beach. With a warm and welcoming atmosphere, the reception boasts a water feature and fireplace which adds a touch of elegance to the lobby. Modern and bright rooms with sea views are available, an indoor 28° swimming pool, Jacuzzi and sauna, free Wi-Fi, parking and the White Horse Beach bar located just across the road, makes this hotel excellent value for money.
Best Western Royal Hotel – Offers a relaxing stay in the centre of St. Helier. Steeped in character and history, you'll feel right at home staying here. A magnificent staircase catches your eye the moment you walk through the door, the rooms are comfortably large and bright while offering accommodation to families of all sizes including those that want to bring their furry friends along. Although you won't get a sea view here, you do have the opportunity to request a room that opens up onto its own private balcony or terrace which is unique in its own way. Free Wi-Fi and parking are also available, the hotel's Season restaurant offers delicious meals – try the fruit salad at breakfast, you will not regret it and Bar 27 is styled like an old British pub which makes for a great place to meet and relax in.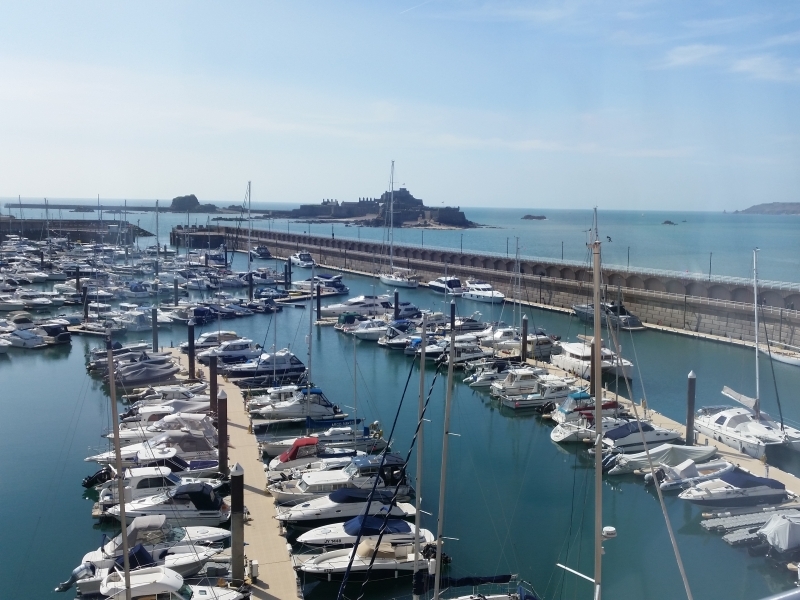 Radisson Blu Waterfront Hotel – Set on the waterfront across from the marina, this 4 star hotel offers views like no other over Elizabeth Castle and the seafront as well as St. Helier. Free car parking and Wi-Fi is available as standard and the rooms boast designer wallpaper you can't buy anywhere else. Modern in design, the rooms are large, clean and airy with lift access available to all floors. With a range of room choices available, you will be spoiled for choice, especially if you get one with your own Nespresso machine. Close to town, you have access to an abundance of dining out options but why not try the Waterfront Bar and Restaurant. Featuring floor to ceiling windows and a choice of international cuisine served inside or out on the terrace, you will be spoiled for choice staying here.