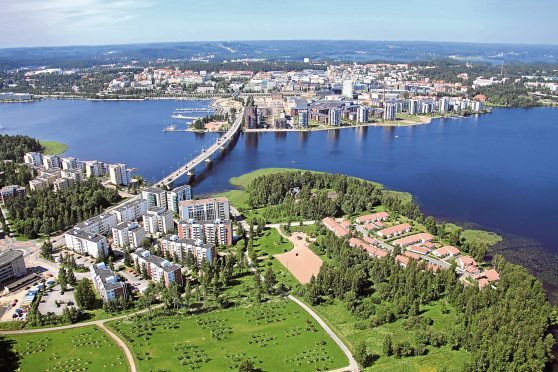 When you find yourself whiling away a Saturday evening sampling three different kinds of saunas on the shores of a tranquil, tree-lined lake, you realise you really have reached the heart and soul of Central Finland.
Enveloped in moist, cleansing warmth, listening to tales of myths, beliefs and practices associated with this wonderfully relaxing pastime, it is easy to appreciate why it is such an elemental part of everyday Finnish life.
Underlining its cultural importance is the astonishing statistic that a nation of 5.5million people boasts an estimated 3million saunas. And Central Finland has claimed the title of "Sauna Region of the World".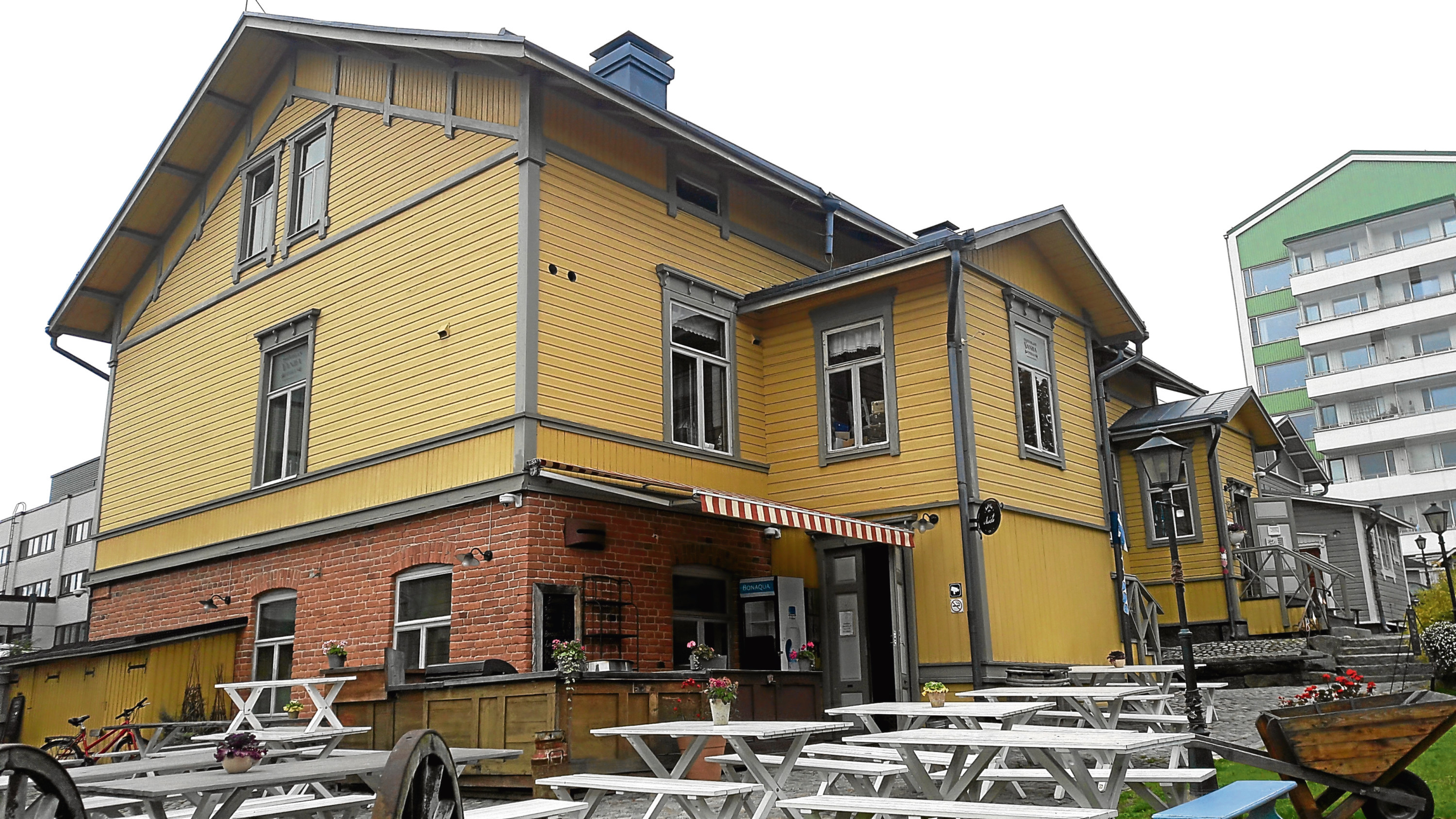 Despite its name, Central Finland is situated in the southern part of the country, which celebrates the centenary of its declaration of independence from the Russian Republic this coming Wednesday, December 6. With a population of around 276,000 scattered over an area of 7,700 square miles, it is part of the beautiful Lakeland district, where lakes and rivers cover a quarter of the rolling landscape and dense forests cloak much of the rest.
About half the region's residents live in its administrative centre, the compact, modern university city of Jyväskylä, a 167-mile, three-hour road or rail journey north of the Finnish capital, Helsinki.
Just outside the city, the Urban Outdoor – Laajis adventure park at Laajavuori ski resort offers an opportunity to get up close and personal with a few of Finland's estimated 22billion trees (enough, apparently, to cover the whole of the UK).
Ranging from beginner to downright scary levels of difficulty, 13 climbing and zip wire courses have been built among the 50-foot larches that tower over the snow sports, mountain biking and disc golf centre. Next to the park, comfortable, family-friendly accommodation, various dining options and leisure facilities are available at Laajavuori Spa Hotel.
After a morning's exhilarating outdoor exertion high above the forest floor, the Saturday evening sauna experience at Revontuli holiday centre, a 40-minute drive from Jyväskylä, proved the ideal way of re-balancing adrenalin levels.
On a tour led by the knowledgeable Maaria Alén, first stop was the traditional smoke sauna. Hours earlier, a wood fire had been lit to heat the stones in the chimney-less building, with the smoke released through a hatch in the wall before the first customers arrived to enjoy its fragrant warmth.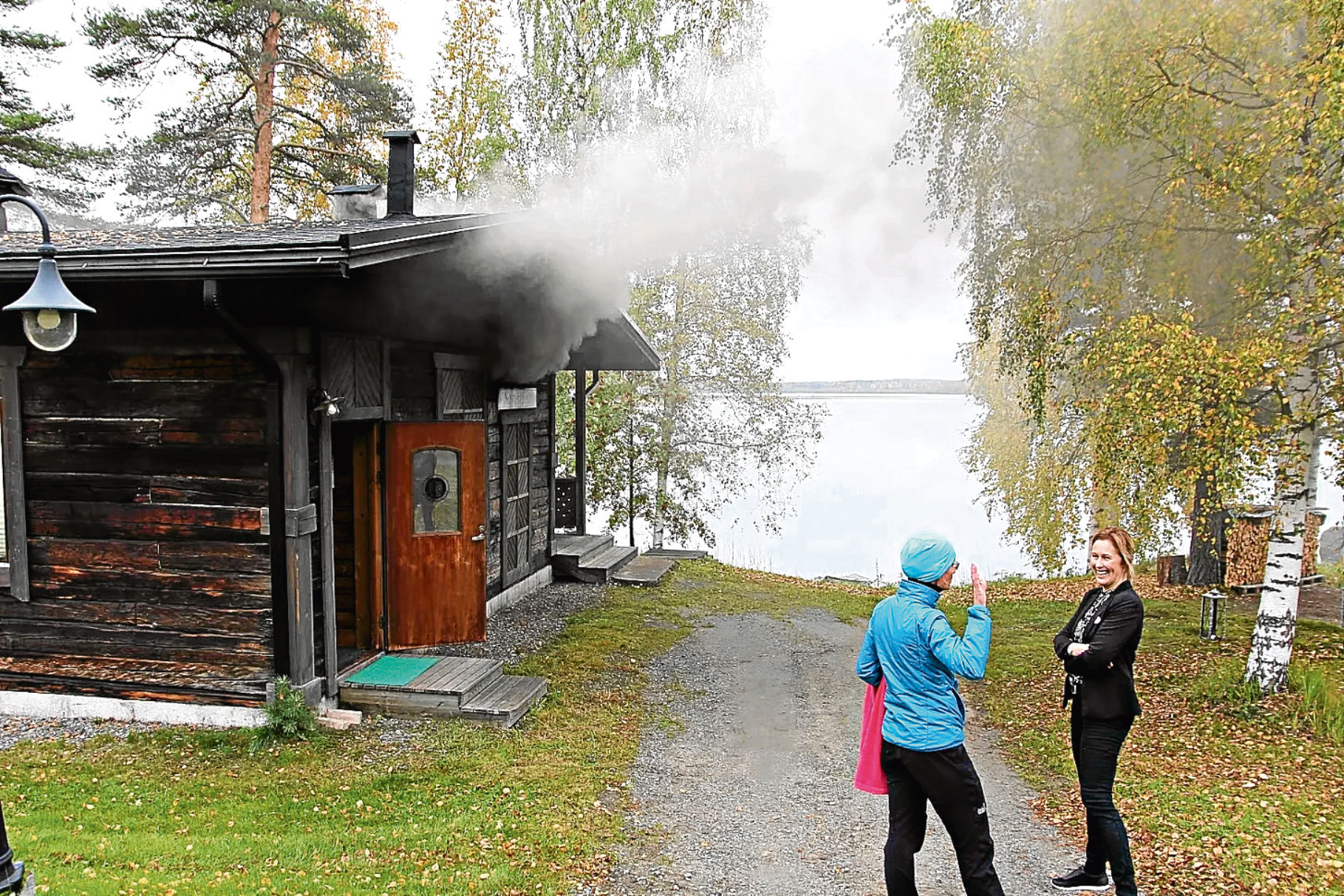 Next was a tent sauna, warmed by a stove in the centre of the canvas structure. That was followed by a modern electric sauna, where Maaria gave lessons in the art of "whisking" massage using birch twigs.
Between saunas there was the opportunity to plunge into the chilly waters of Lake Iso-Virmas, which are reputed to be the purest in the region. Hot tubs offer an alternative for the less hardy.
To round off the evening, guests are presented with Revontuli's Northern Lights Sauna Trail Diploma. Achievements accredited include pronouncing and understanding "Löyly" – an ancient Finnish word now used to refer to the steam – whisking, singing a sauna spell and whistling (unsuccessfully, it turned out) to summon the aurora.
With accommodation in cosy log cottages or hotel rooms, Revontuli also has an 18-hole golf course and an American-style 10-pin bowling alley and diner, as well as a more formal restaurant. A varied programme of weekend entertainment is laid on in its large function suite.
The resort's location is regarded as one of the best in the area to view spectacular Northern Lights displays, despite their failure to appear that overcast evening.
Twenty four hours earlier, though, illuminations of a man-made kind had brought a colourful carnival atmosphere to the streets, parks, buildings and bridges of Jyväskylä, as the switch was thrown to launch its annual City of Light event.
The celebration of urban lighting, which attracts thousands of visitors each year, featured more than 40 installations and projects. Among the most unusual was a "water, light and soundscape", offering the opportunity to "swim within the artwork," created by light artist Kari Kola at an aquatic centre.
Set on the northern shores of Lake Päijänne, Finland's second largest lake, Jyväskylä has been one of the country's fastest growing cities; its population swelling from just 8,000 in 1940. Relatively few older buildings have been retained during its rapid expansion and functional 20th and 21st-century architecture give the city, which has a term-time student population of 47,000, a fresh, vibrant and youthful feel.
While Jyväskylä may not be a familiar name to many, it is instantly recognised by serious motorsports fans as the home of world rally championship event Rally Finland (formerly known as the 1,000 Lakes Rally).
And it is well known to admirers of the work of renowned 20th-century architect and designer Alvar Aalto. Although not a native, Aalto, who died in 1976, lived and practised in Jyväskylä for many years and regarded it as home.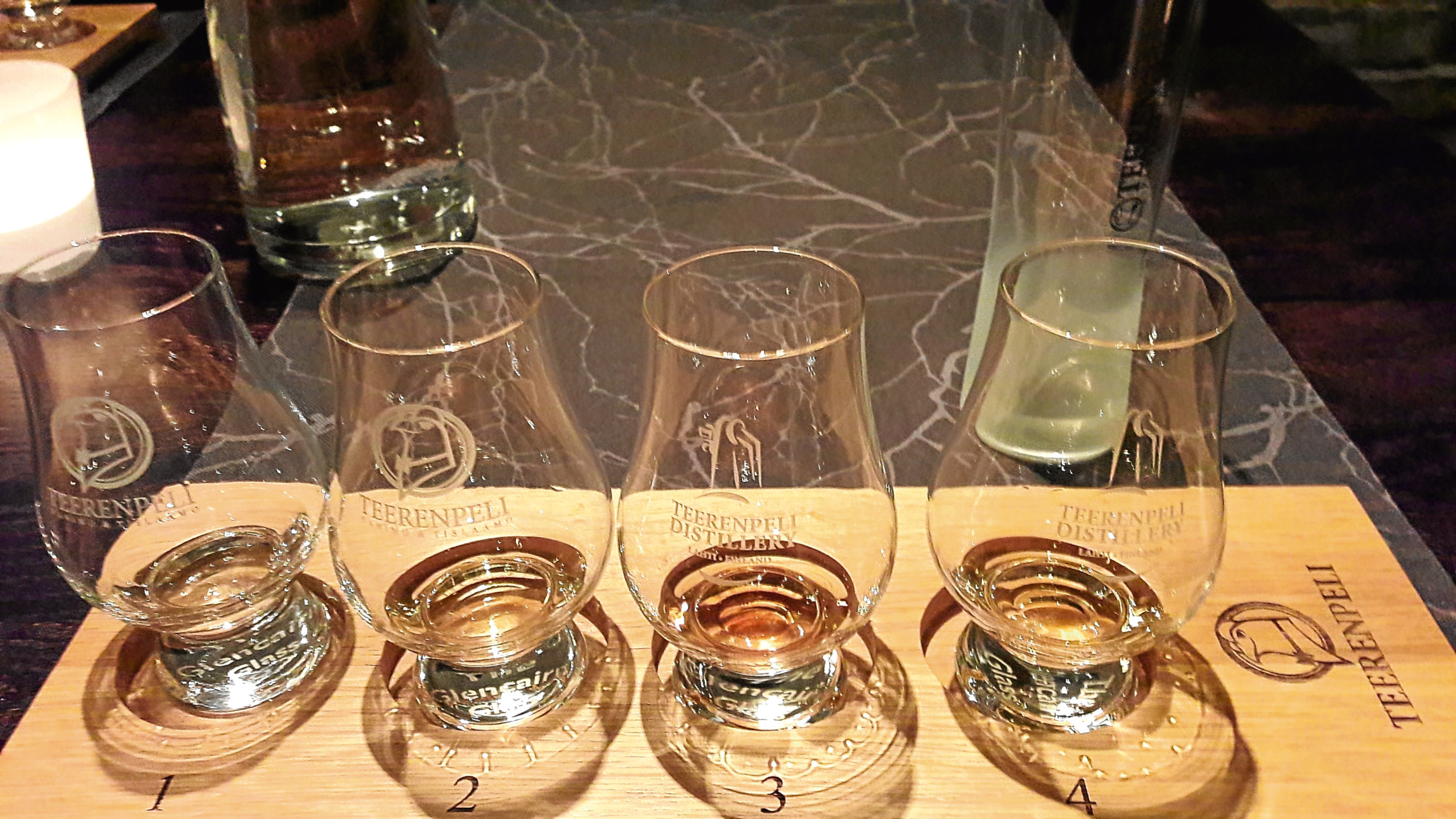 There is immense pride in the city that it has more buildings designed by the prolific Aalto than anywhere else in the world. Spread over 28 locations, they include the Alvar Aalto Museum, Muurame Church, and Säynätsalo Town Hall. A variety of tours, led by experts in his life and work, are offered through local tourism organisation Visit Jyväskylä.
The centre of Jyväskylä has plenty of accommodation options, including the cosy boutique Hotel Yöpuu, a stylish 89-year-old stone-built building, where each of the 30 rooms over its three floors has its own theme, and the cool contemporary luxury of the multi-storey Solo Sokos Hotel Paviljonki, the local focal point for Rally Finland.
Yöpuu's Restaurant Pöllöwaari serves up excellent Finnish-style fine dining, as does the wonderfully atmospheric Harmooni in the city centre. Occupying a former harmonium factory, built in the national romantic art nouveau style in 1910, Harmooni also has three homely self-catering suites on its second floor.
Jyväskylä's most distinctive landmark, the 115-foot-high former water tower constructed in 1925 on Harju ridge, offers the best views of the city and surrounding area, as well as good food in the Vesilinna Restaurant, and houses the free-to-enter Natural History Museum of Central Finland.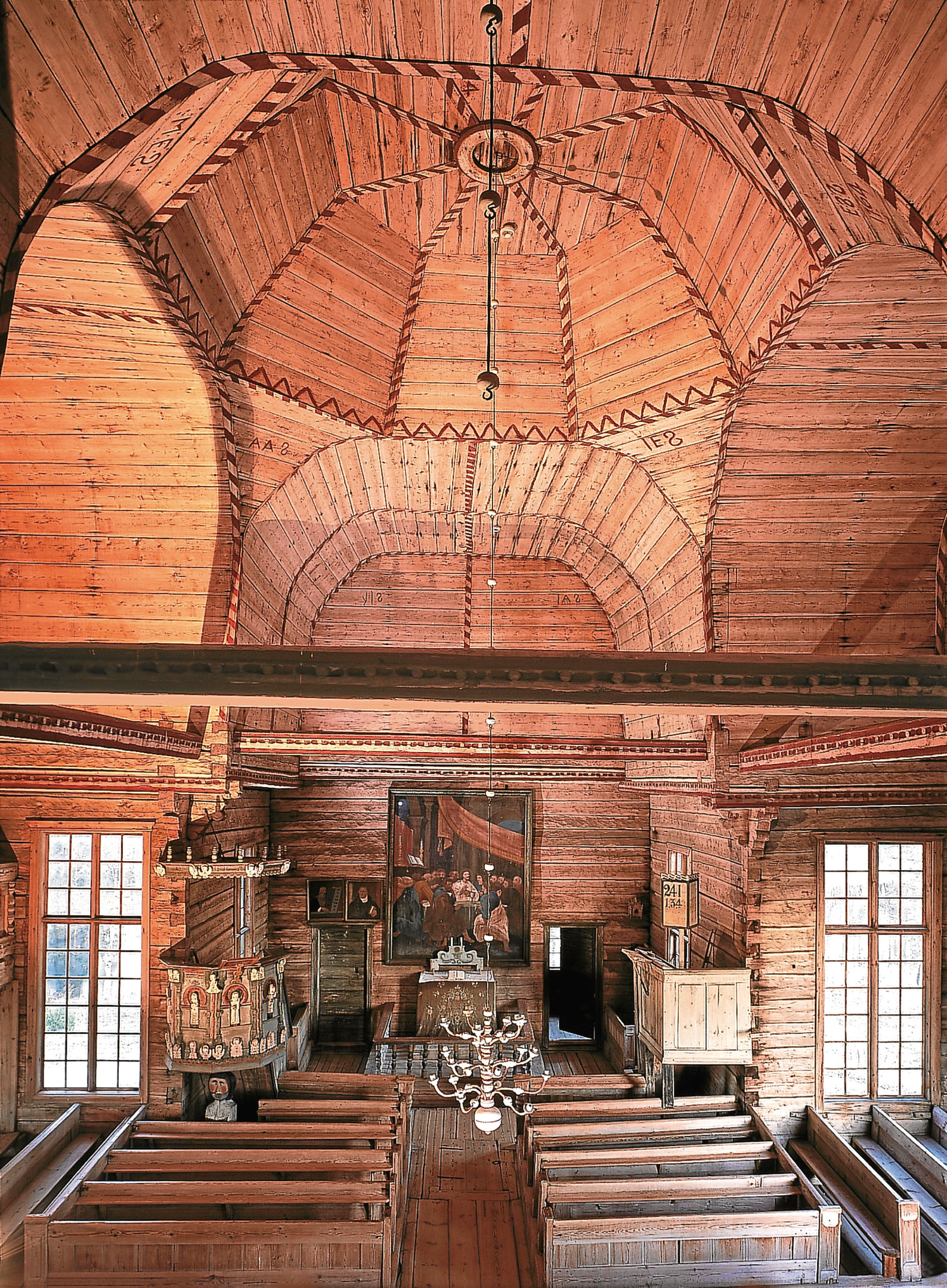 Around 90 miles from Jyväskylä and 60 miles north-east of Helsinki, rapidly growing Lahti, the capital of the Päijänne Tavastia region, also has much to offer visitors.
Situated at the southern end of Lake Vesijärvi, with a population of 118,000, the city has hosted the Nordic World Ski Championships a record six times. It is home to the magnificent Sibelius Hall, a grand lakeside concert and congress venue, opened in 2000, blending modern wooden architecture with local industrial history and named after Finland's greatest composer.
On the edge of the city, from the sedate luxury of the historic, wood-built Mukkula Manor hotel, a tree-lined avenue leads to the lake, from where you can embark on a gentle afternoon of waterborne sight-seeing by kayak.
And afterwards there is – of course – a welcoming sauna on the shore, to warm away any chills and remind you, once again, what a unique part of the world you are in.
Sights of Central Finland
PETÄJÄVESI OLD CHURCH
Around 22 miles west of Jyväskylä, by Lake Solikkojärvi, Petäjävesi Old Church is a lovingly preserved example of northern wooden architecture. Constructed entirely from local wood, outside and in, it was built between 1763-65, when the region was still part of Sweden. Still used for Sunday services and a favourite location for wedding ceremonies, the church was named a Unesco World Heritage site in 1994. It is open daily from 10am-6pm from the start of June until the end of August.
TOIVOLA OLD COURTYARD
A living reminder of Jyväskylä's past amid the city's modern architecture, Toivola Old Courtyard comprises seven wooden buildings from the late 19th century. They house shops selling products made by local craft workers and artists, a museum and Café Muisto, serving hearty food. Guided tours of some of the buildings, including the carpenter's house are available, as well as courses and workshops. The courtyard is open 10am-5pm Monday to Friday and 10am-3pm on Saturdays.
TEERENPELI DISTILLERY
Set up in 2002, family owned Teerenpeli Distillery, in the centre of Lahti, is now proudly producing 10-year-old Finnish single malt whisky, using two copper stills made by Moray firm Forsyths of Rothes. Although tiny in comparison to some of its Scottish counterparts, it is Finland's biggest distillery, with an output of almost 22,000 gallons of new spirit each year. The firm also makes gin, craft beers and cider tours and tastings are available at Teerenpeli, located in the basement of the excellent Taivaanranta restaurant, which specialises in rich seasonal dishes full of local flavours.
Stan Arnaud visited Central Finland courtesy of national tourism agency Visit Finland, flying from Aberdeen to Helsinki via Amsterdam Airport Schiphol with KLM. Flights from £170 return.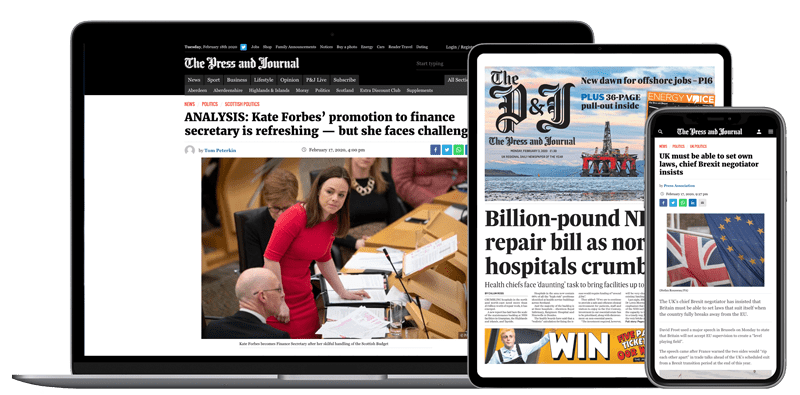 Help support quality local journalism … become a digital subscriber to The Press and Journal
For as little as £5.99 a month you can access all of our content, including Premium articles.
Subscribe