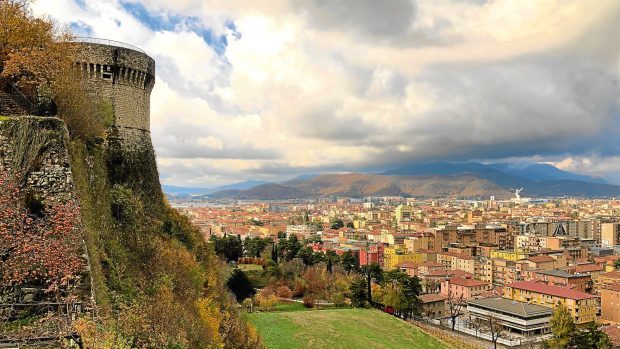 On a chilly moonlit night in Milan, Italy's most elegant oenophiles are mingling in a 19th-century mansion.
In a sweeping tide of satin, silk and slim-cut suits, they swarm the marble staircase, check their reflections in smoked-glass mirrors, and get jiggy on a parquet dance floor, all the while juggling magically-refilling glasses of bubbly.
Turning to a companion, I promise him £5 if he'll compliment one of the winemakers on his excellent Prosecco. My colleague greets my offer with an arched eyebrow and wisely refuses to take the bait, apparently deciding that his life is worth more than the price of a pint.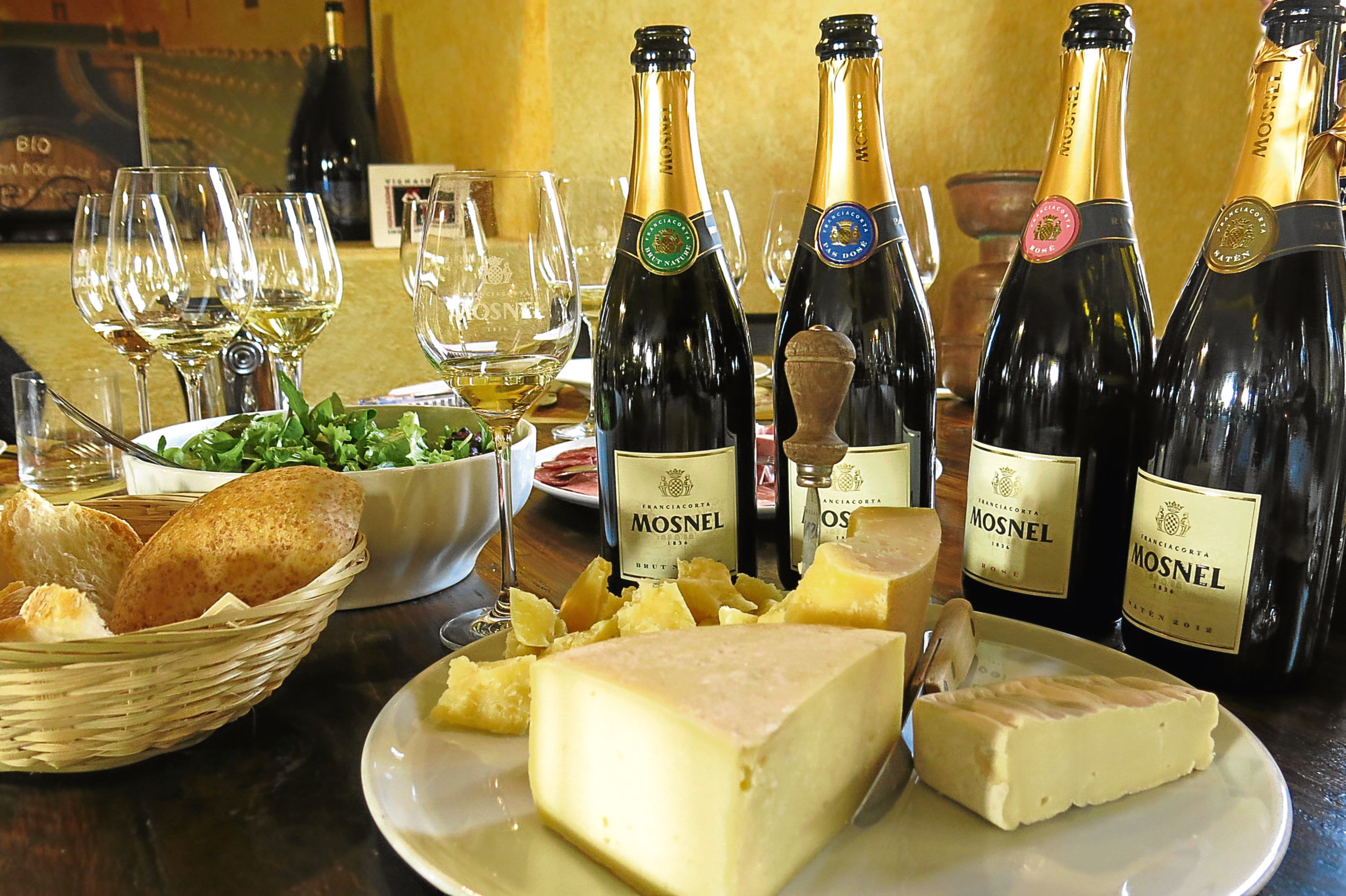 You see, the nectar flowing from these seemingly bottomless bottles isn't Prosecco, but Franciacorta. Woe betide the boozy imbiber who conflates the two, particularly given that tonight's celebration is being held to honour the 50th anniversary of Franciacorta's "Denominazione di Origine Controllata" status.
Basically, this designation – upgraded to DOCG in 1995 – recognises that Franciacorta fizz is as unique to the eponymous area in Northern Italy where it is made as Champagne is to France. Thus, Franciacorta the sparkling wine is produced in Franciacorta the region.
If you're unfamiliar with Franciacorta, it's probably because it's quite small, with 116 wineries scattered across a 200 square kilometre glacial amphitheatre in Lombardy. Franciacorta produces just 17.5million bottles of sparkling wine and sparkling rose per year, 85 percent of which is consumed within Italy. But with the region's consortium of wine growers making a concerted effort to familiarise the UK market with their product, awareness of this agricultural oasis is growing.
Located about an hour east of Milan, Franciacorta is bordered to the west by the Oglio River, to the north by Lake Iseo, and to the east by the charming city of Brescia, with its hilltop castle, romantic Roman ruins and treasure-filled Santa Giulia Museum. Within these boundaries, a patchwork quilt of vineyards covers pillowy lumps of low hills that look so inviting, even teetotallers might be tempted to take a tour.
Franciacorta's fields are planted mainly with chardonnay, pinot noir and pinot blanc, the same grapes prevalent in Champagne, and the similarity between these celebrated sparklers doesn't end there. Both Franciacorta and Champagne require that their grapes be harvested by hand and produce their bubbles via the traditional "methode champenoise" – meaning that the wine undergoes a secondary fermentation in the bottle. Prosecco, by contrast, is made from glera grapes and undergoes its secondary fermentation in stainless steel tanks. Franciacorta also requires that its bubbly be bottle-aged for at least 18 months – three months longer than required by Champagne.
So, it's understandable that folks like Silvano Brescianini – VP of Franciacorta's consortium of wine producers and managing partner at Barone Pizzini winery – endeavour to make a distinction between Franciacorta and Prosecco. "At the end of the day, the only thing that Prosecco and Franciacorta have in common is that they are Italian wines with bubbles, but they are from different regions, using different grapes, different methods and have different characteristics," he explains.
While Prosecco is often sweet and fruity, Franciacorta is generally drier and fresher, with little or no added sugar and a layered, sophisticated complexity. This may be due, in part, to the fact that 70% of its vineyards are now certified organic.
"Is it more difficult (to be organic)? Yes," Brescianini admits. "More expensive? Yes. But you need biodiversity in the vineyard. The soil has to be alive. The vines have to develop deep roots to get that expression, and this cannot work in dead soil."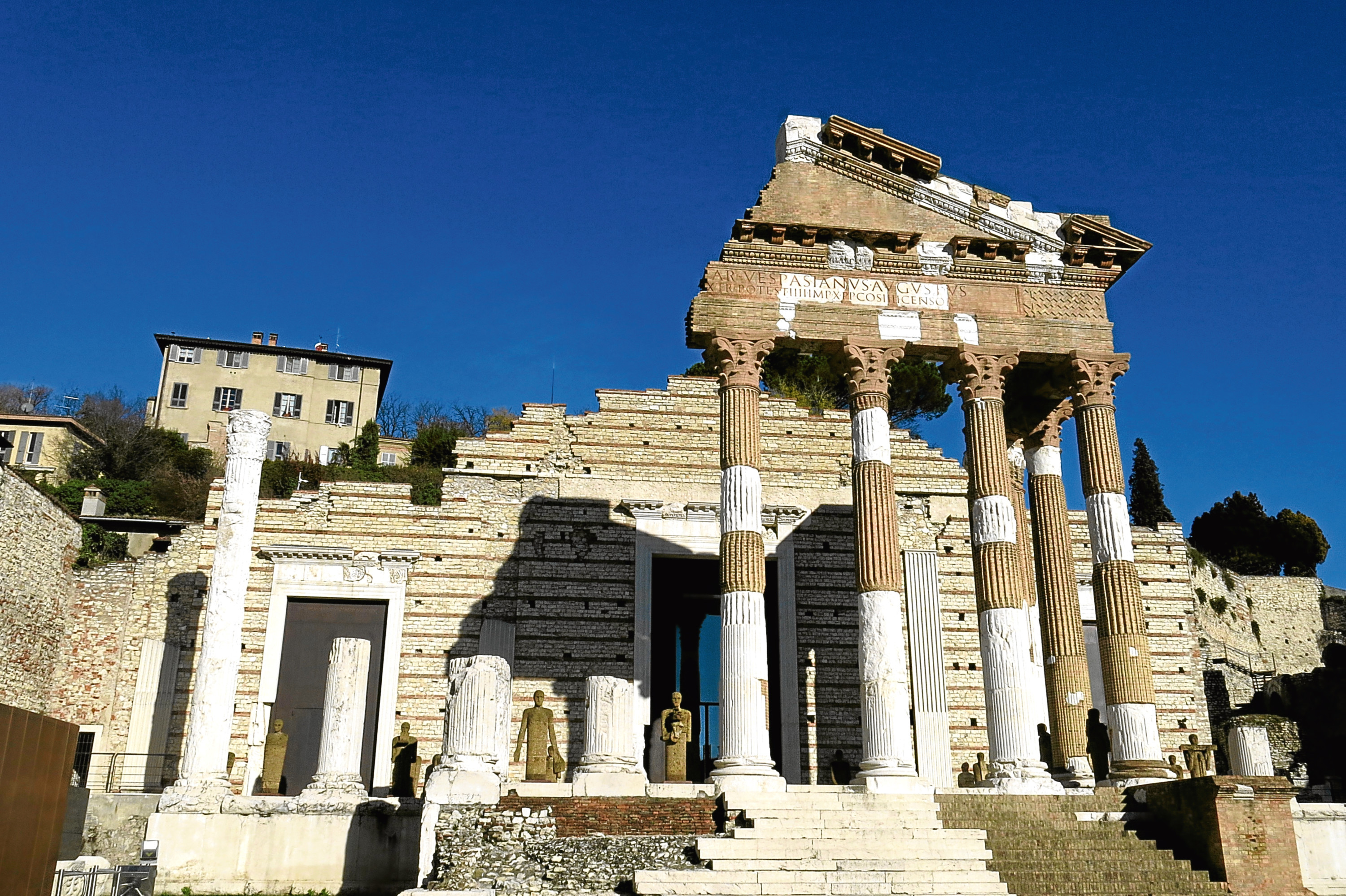 The benefit for consumers is bubbly with a backbone that can stand up to a meal. "You can enjoy Franciacorta at the table, not only as an aperitif," Brescianini insists. "You can pair it with white meat, pasta… why not? If you open a bottle just for bubbles, open a Prosecco," he shrugs. "It's cheaper."
While the pride these winemakers feel in their product is palpable, so is their enthusiasm. Perhaps this is because they are, in many instances, the grown children of the visionary vintners who, in the mid-20th century, recognised this region's potential for producing world-class sparkling wine. The current generation has taken hold of the reins and is urging this appellation onward with the undiluted zeal passed down by their parents.
One of those 1960s pioneers was Emanuela Barzano Barboglio, whose children, Lucia and Giulio Barzano, run Mosnel Winery's 40-hectare estate vineyard today. Lucia Barzano is also president of the Strada del Franciacorta Association, which promotes the area as a tourism destination, with hiking and cycling trails, horseback riding, Vespa excursions through vineyards, golf and historic monasteries to explore.
Barzano joins my friends and me for a wine tasting in her family's 16th-century villa, which houses Mosnel's cellars. She's keen to talk about not only the wine, but the woman who inspired it.
"My mother was in love with this place," Barzano recalls. "She was a good friend of Guido Berlucchi (who, along with oenologist Franco Ziliani, bottled Franciacorta's first bubbly in 1961), and they shared this idea of good sparkling wine."
It's only appropriate, then, that one of Mosnel's finest wines is EBB Extra Brut Millesimato. Made in honour of Mosnel's founder, Emanuela, EBB is made from single vintage chardonnay grapes and aged at least 36 months.
"To see her eyes looking at this house, the garden, the vineyards…" Barzano smiles wistfully. "It was her real love, her passion."
Just a 10-minute drive away, at Monte Rossa winery, I meet an equally impassioned producer, Emanuele Rabotti. He, too, is a second-generation vintner, having taken over from his mother, Paola, and father, Paolo, the founder and first president of Franciacorta's consortium of winegrowers.
With his wide grin and smiling eyes magnified by dark-rimmed glasses, Rabotti seems as gleeful as a kid who has been handed the keys to the candy store. He pops the cork on bottle after bottle, eager to share the many expressions of his wine, from the Prima Cuvee Brut ("our most important product, because it is our business card") to the pale pink Flamingo Rose to his award-winning Cabochon Vintage 2012, a gorgeous tipple with hints of caramel.
"When you buy Cabochon, you can drink it tomorrow night, but it's also a very good wine for a particular moment," he says, relating how he presented a bottle of the first ever Cabochon vintage to Frank and Nancy Sinatra in 1992.
I do believe that Monte Rossa Cabochon is my favourite fizz in Franciacorta, but what enamours me as much as the way it tastes is the manner in which Rabotti serves his wines. He has eschewed both the narrow champagne flute and the distinctive "Franciacorta-style" glass – a variation of the tulip, with a bigger bottom and a narrower rim. Those might be more practical for preserving bubbles, but Rabotti has embraced a retro "Mad Men" flair, designing his own version of the old-fashioned champagne coupe.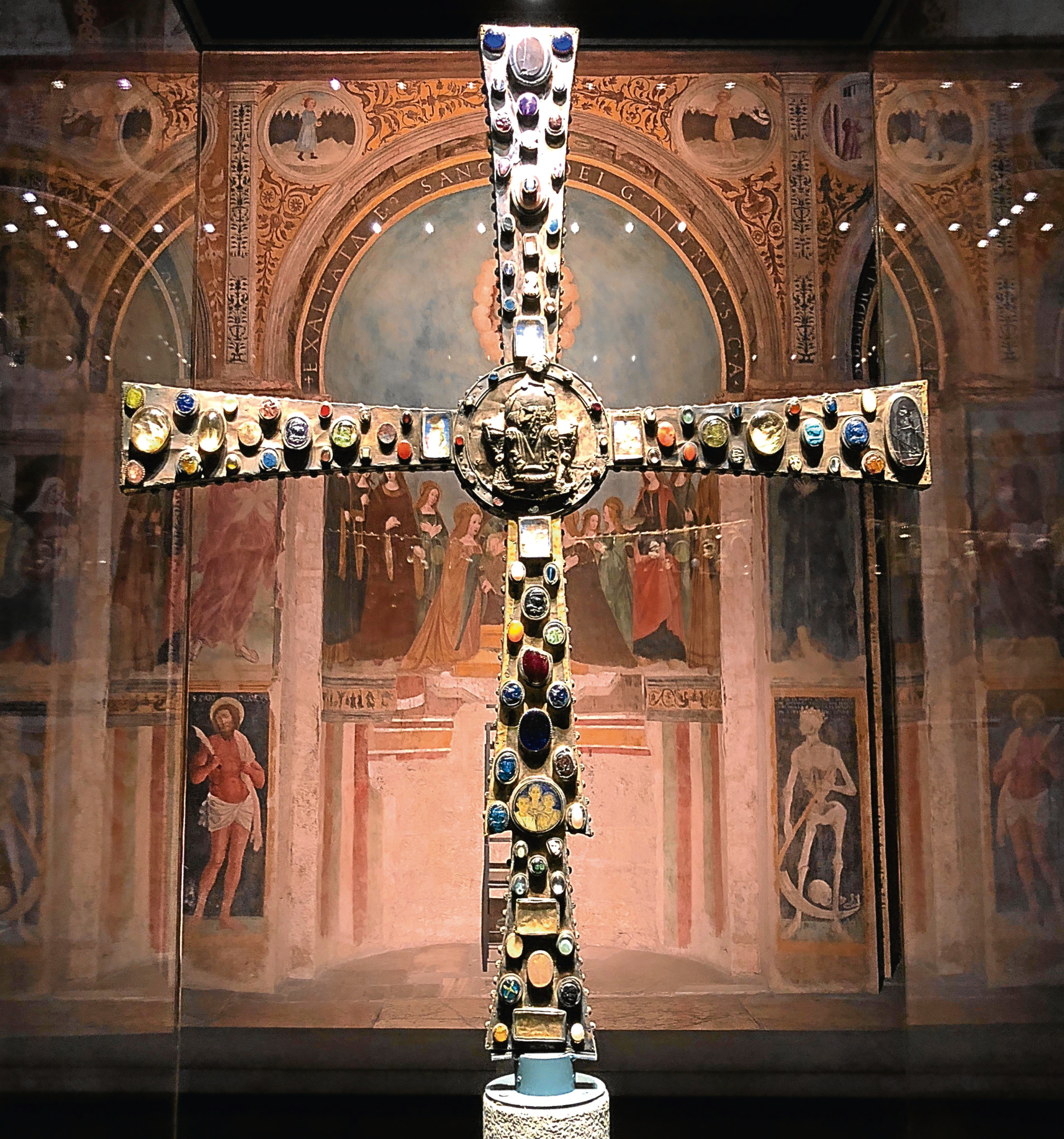 "It is the classical design, but a little bit closed at the nose, so you can taste the flower of the wine. It is not very technical," he admits, "but with this glass, I can see the bubbles come up like a volcano, and I love that.
"You have to have quality, but emotion is also very important," Rabotti smiles. "Franciacorta is the wine of happiness."
THE HOLIDAY
Getting there: A number of airports serve Lombardy, including Milan-Malpensa, Milan-Linate, Brescia and Bergamo.
Tourism info: www.franciacorta.net/en/, www.bresciatourism.it/en/
Where to stay: Le Quattro Terre is an intimate 18th-century farmhouse and winery in Franciacorta with 11 bedrooms and an atmospheric restaurant serving first-rate cuisine. Period features, like wood-beam and brick barrel-vaulted ceilings, enhance its rustic charm, www.quattroterre.it
The four-star, comfortably equipped Hotel Ambasciatori is a short walk north of Brescia's historic city, with views of the hilltop castle and a friendly, helpful staff. www.ambasciatori.net/en/
L'Albereta is a Relais & Chateaux boutique hotel overlooking Lake Iseo, with several restaurants, a spa and 38 rooms. Check out the selection of Bellavista bubbles from the associated winery, www.albereta.it/en/
Where to eat: La Foresta, on the island of Monte Isola in Lake Iseo, is situated alongside the famous lake. To get here, take a 10-minute ferry ride from Sulzano; look for boats headed to Peschiera Maraglio. Monteisola, www.forestamontisola.it
Osteria del Savio, in Brescia's lovely old town, was once a hostel for pilgrims to St Giulia. Wood beam ceilings, stone arches and a column from the ancient Roman forum provide oodles of atmosphere. Try the pasta, any pasta. Delicious. Brescia, www.osteria-delsavio.com
Trattoria del Muliner, close to Lake Iseo, specialises in seafood. Clusane d'Iseo, www.trattoriadelmuliner.it
Suggested Franciacorta wineries: Mosnel is situated in a romantic 16th-century villa. In addition to tastings, Mosnel can arrange cooking classes for up to eight people, www.mosnel.com/en
Monte Rossa's serves superior sparklers. Tasting here is a must, www.monterossa.com/en/
Castello Bonomi's vineyards spread out beneath the "castle" that gives it its name. Don't miss the multi award-winning CruPerdu Brut, www.castellobonomi.it/en/
Ronco Calino is sleek and modern, with a small, dedicated staff producing some of the freshest brut fizz in Franciacorta, www.roncocalino.it
At Ca' del Bosco, the works of modern art on display are as much a part of this essential experience as a tasting, www.cadelbosco.com
Brescia attractions: Brixia archaelogical site is a collection of Roman ruins from the 1stcentury BC to the 1st century AD and is particularly notable for remarkably well-preserved frescoes. www.bresciamusei.com/capitolium.asp
The UNESCO-listed Santa Giulia Museum includes artefacts from the Romans and the invading Lombards that give Lombardy its name. Showstoppers include the Winged Victory statue and the 9th century Cross of King Desiderius, decorated with more than 200 gems, cameos and ornaments. www.bresciamusei.com/santagiulia.asp
Brescia Castle offers hilltop views and a museum of mostly 16th century armour. www.bresciamusei.com/castello.asp
You can arrange a Brescia city guide through www.arnaldodabrescia.com. Amy toured with Cristina Boschetti, an English-speaking archaeologist.