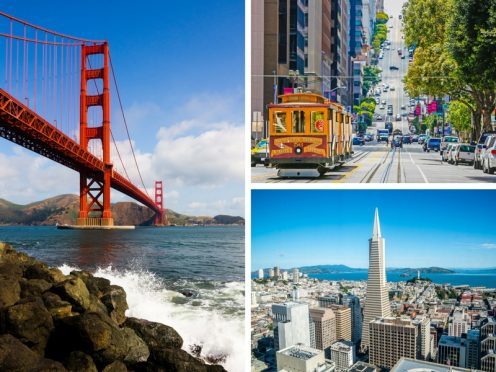 Many of us have heard the songs about the wonderful city of San Francisco – 'If you're going to San Francisco' and 'I Left my Heart in San Francisco' are to name just a few; however these songs have got me thinking about the city itself and what it has to offer to tourists and locals alike. In my visit to the city it is easy to see why people choose the fabulous city of San Francisco.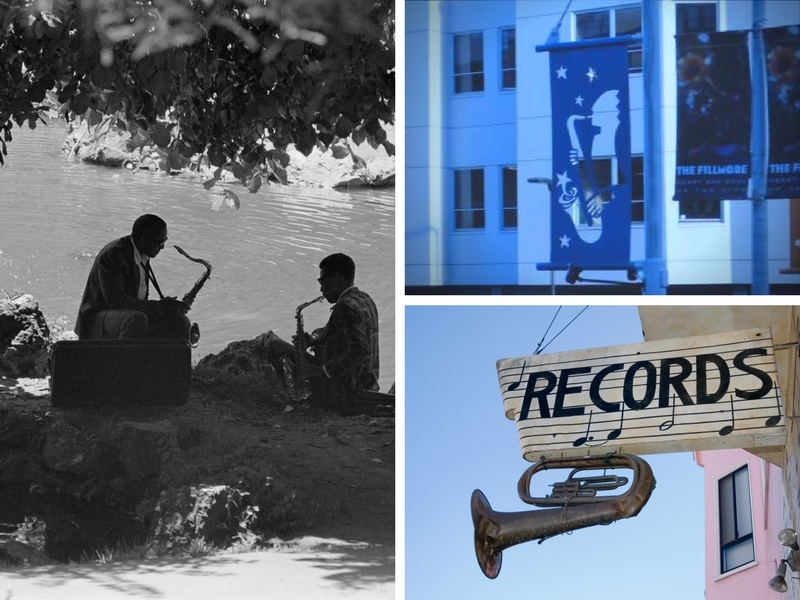 When it comes to music, San Francisco has a rich music past that can rival the likes of Nashville and Memphis. The likes of Punk, Rock and Jazz all have a link back to the Golden Bay. Greats like Janis Joplin, Jimi Hendrix, Sly and the Family Stone, Grateful Dead and more recently Black Rebel Motorcycle Club have originated from the Golden Bay area.
Hop on the sightseeing bus and you'll see where Jimi Hendrix and Janis Joplin grew up. Take in a gig at the The Fillmore, where legends like Otis Redding, Howlin' Wolf, Muddy Waters, Prince & Tom Jones have all performed. With so much music inspiration you'll be amazed at whom you may find performing in the Golden Bay.
Fun fact: Tom Petty and the Heartbreakers performed a massive 27 times at The Fillmore.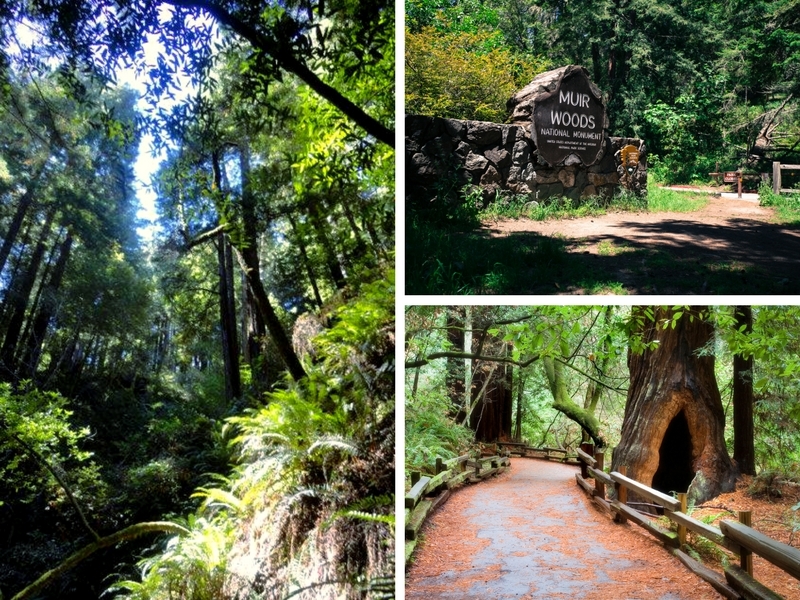 When you think of a city break you don't always associate it with nature parks and woods. Well San Francisco offers those that visit a chance to take in the sights of the city as well as the sights of nature at its best in the magnificent Muir Woods.
Tall Redwoods as high as 258 feet stretch over 554 acres of land, some as old as 800 years old. With over 6 miles of trails at the Muir Woods National Monument you can choose between a half hour loop, an hour loop and an hour and a half loop to suit your trail needs.
The proximity to the Pacific Ocean and the fog like conditions helps and encourages the growth of the Redwoods, making Muir Woods the perfect place for the trees to flourish.
Fun fact: On 19 May, 1945 over five hundred UNCIO (United Nations Conference on International Organisation) travelled to Muir Woods to honour recently departed Franklin D. Roosevelt. Roosevelt had a passion for trees and the service's final speaker Edward R. Stettinius Jr. drew upon this in his speech saying "These great redwoods at Muir Woods National Monument are the most enduring of all trees. Many of them stood here centuries after every man now living is dead. They are as timeless and as strong as the ideals and faith of Franklin D. Roosevelt."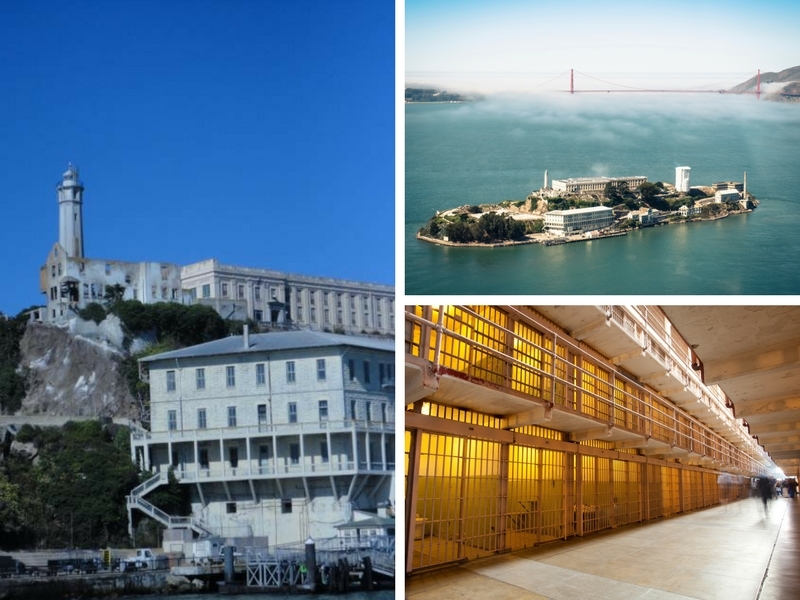 Al Capone, Robert Stroud, Alvin Karpis (the first "Public Enemy #1") are just a few of the inmates that were incarcerated in San Francisco's well known Alcatraz federal penitentiary. The prison operated from 1934-1963 and since then has now become one of San Francisco's most popular attractions.
Alcatraz sits a mile and a half from Fisherman's Wharf and was designed to hold prisoners who caused trouble in other federal prisons, especially those that had a habit of trying to escape. It's no wonder when many of the 1,576 inmates arrived on Alcatraz they started planning how they could escape this remote prison.
Over the 29 years Alcatraz was operational as a prison, there was a total of 36 men who were involved in 14 separate escape attempts. One of the most notable took place on June 12, 1962. Inmates Frank Lee Morris, John William Anglin and Clarence Anglin managed to escape their cells through careful planning by digging tunnels, stealing equipment and using realistic dummy heads.
To this day, their escape has been widely debated. On one hand, their bodies were never found in the water, meaning it could have been plausible for them to have swum to shore. On the other, no crimes were reported that fitted their description or the plan they had once they landed on shore which makes this one of the most interesting escapes from Alcatraz.
Fun Fact: Alcatraz was the first lighthouse built on the Pacific Coast.
To book your Alcatraz cruise or for more information on Alcatraz, visit www.alcatrazcruises.com.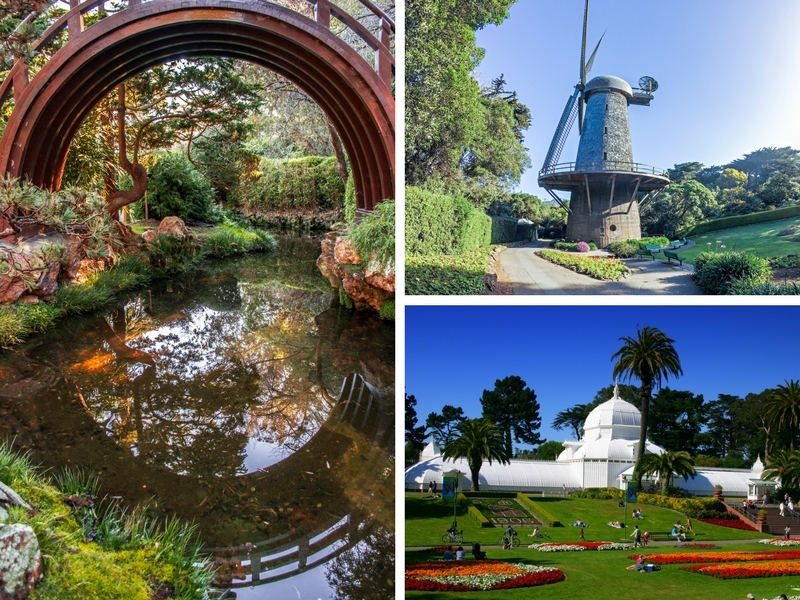 If you think Central Park in New York is magnificent, you haven't seen anything until you visit the hidden treasure of San Francisco – Golden Gate Park. This spectacular park stretches 1,017 acres and is home to gardens, playgrounds, trails, monuments and so much more. From the Japanese Tea Gardens to the de Young Museum and California Academy of Sciences, these gardens offer an array of activities for those that visit.
The park plan and planting was constructed by William Hammond Hall and his assistant Dr John Hays McLaren. McLaren had studied at the Edinburgh Royal Botanical Gardens before travelling to the United States in 1870. His remarkable skill in gardening afforded him the opportunity of becoming the Superintendent of the park in 1887.
Fun fact: Did you know Dr John Hays McLaren who planned and developed the Golden Gate Park was born in Bannockburn, Scotland. When he passed away at the age of 96 in 1943, the funeral cortege drove his casket through Golden Gate Park to honour him for all the work he gave to the city.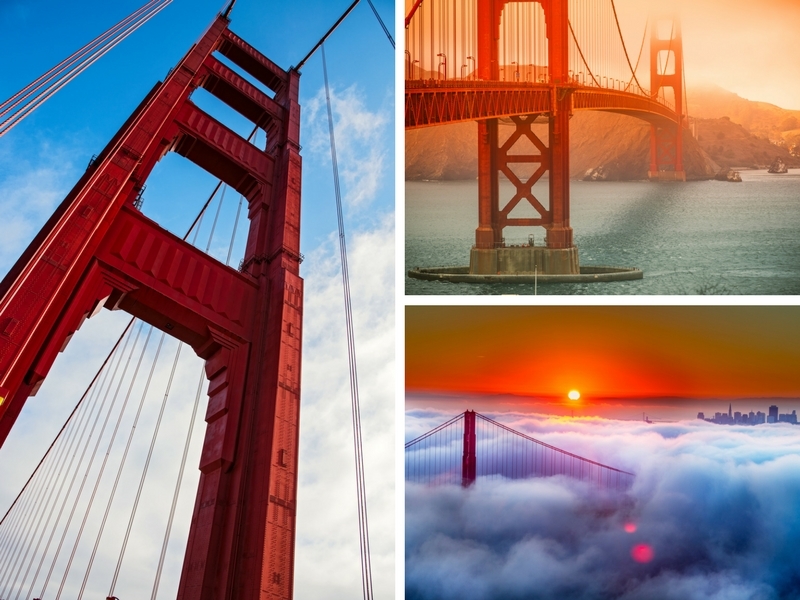 When you think of San Francisco one of the first things your mind creates an image of is the iconic Golden Gate Bridge.
Spanning 1.7 miles long the bridge connects San Francisco with Marin County and stands 746 feet tall. Easily identifiable with its red/orange colour, the bridge was opened in 1937 and at that time became the tallest and longest suspension bridge in the world.
The concept was given to an ambitious engineer, Joseph Strauss who then worked closely with Leon Moisseff (designer of the Manhattan Bridge in New York) who conceived and championed the suspension design. Designer and architect Irving Morrow selected the colour 'international orange' we have now come to love and relate the colour to the city of San Francisco.
Fun fact: The Golden Gate Bridge has lost 7,500 tons (in weight) since it opened in 1937.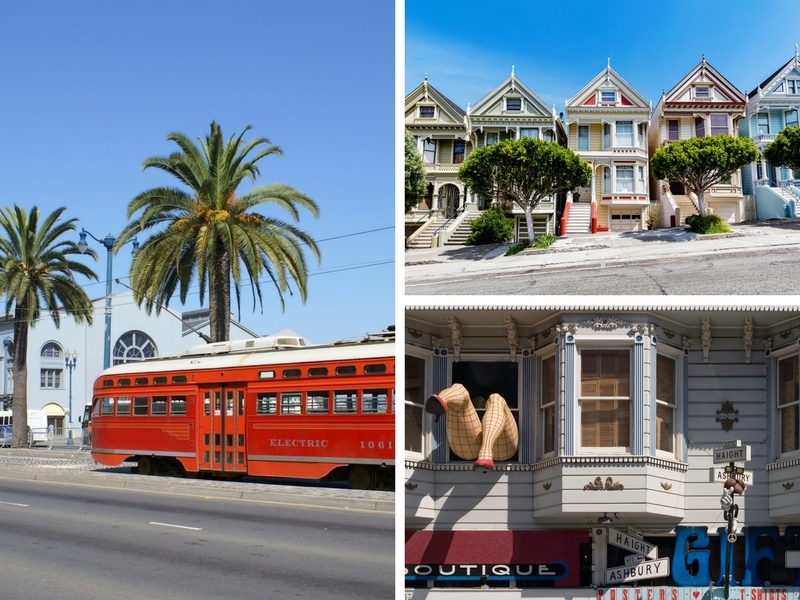 When it comes to discovering the culture in San Francisco you are spoilt for choice. Visit the Haight-Ashbury district and explore organic cafes, colourful architecture and the birth of the hippie movement in San Francisco. During the 1980s this district became a haven for comedians such as Whoopi Goldberg and the late Robin Williams.
You can also visit the infamous 'Painted Ladies' or 'Postcard Row' in Alamo Square. These six houses survived the 1906 earthquake, have featured in TV Shows and movies like Fuller House, Bicentennial Man and Junior and are one of San Francisco's most photographed locations.
If you are looking to spend time near the water then head to San Francisco's Fisherman's Wharf. Here you can taste the best seafood in town, visit the sea lion colony on Pier 39 and Ghirardelli Square which hosts restaurants, shops and a 5-star hotel.
Other districts worth visiting are North Beach, Union Square, Chinatown, Japantown & Nobhill.
Getting about San Francisco has never been easier. Get your bearings with the sightseeing bus, take a ride on the cable cars or get the bus to landmarks and neighbourhoods around the city.
Fun Fact: San Francisco is just seven miles long by seven miles wide, making it even easier to see all your favourite parts of the city in close to no time at all.
To learn more about the wonders of San Francisco visit www.sftravel.com. 
There's so much more I could write about the marvellous city of San Francisco but alas you would be here all day. The best way to take in everything San Francisco is to experience the city for yourself.
You can even make it a stop in a multi-centre holiday like combining San Francisco and Las Vegas or New York, San Francisco and Las Vegas.
For more information about our holidays to San Francisco or to start planning your Pacific Coast adventure click here.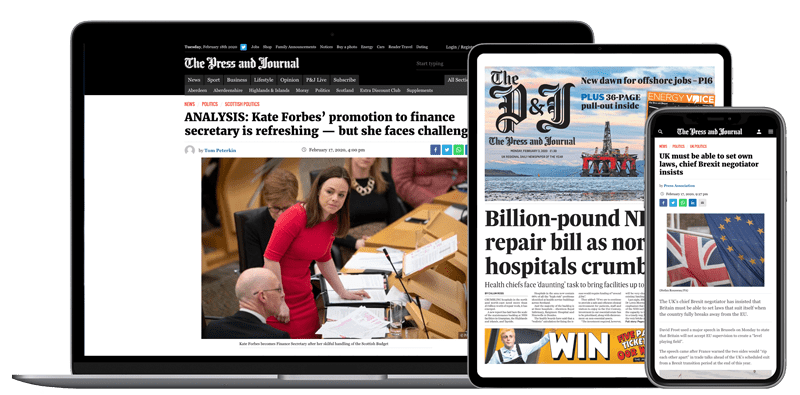 Help support quality local journalism … become a digital subscriber to The Press and Journal
For as little as £5.99 a month you can access all of our content, including Premium articles.
Subscribe