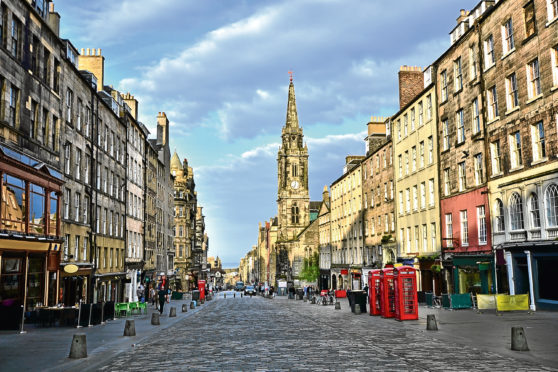 I'm your average 2018 mother. I work full-time, I run from A to B at break-neck speed and I am not known for my patience. Throw my two, stubborn divas in the mix, and watch the explosions!
My mornings are spent enthusiastically clapping my hands as I bribe my children to put on their shoes and bundle them out of the house. So after the frenzy of the festive season, and a lot of snow days, I was desperate to take my six and four-year-old daughters on a city adventure.
We headed for Radisson Blu on the Royal Mile, in Edinburgh, and the first thing to reduce my stress was the hotel's parking facility. In Edinburgh city centre, it is hard to find a hotel with a car park, but the Radisson Blu even offers reduced parking rates for guests. What a bonus this is. No hauling heavy luggage over busy city streets. We simply popped our luggage into the lift and zipped right up to the hotel lobby.
After a smooth and problem-free check-in, we entered our huge, bright family room to screams of excited delight. Welcome packs were provided for each of us, and there was even a well-stocked toy corner. The girls ripped into their goodies and munched on the included snacks while I unpacked – and with 33 square metres of space and a family lounge area, there was little danger of our tripping over each other. I explored my goodies with delight as well. There was a feast of This Works toiletries, white fluffy robes and slippers and even a Nespresso coffee machine. The Radisson Blu knew me so well!
Armed with the booklets from the girls' Global Explorers entertainment packs, we ventured downstairs to complete a checklist mission. The girls ticked off various items around the hotel, which gave me a good chance to explore the surroundings as well. We walked out of the hotel straight on to the Royal Mile and, as darkness fell, I couldn't help but smile as I watched the expression on my daughters' faces. The sight of a fire eater entertaining the crowds, the skirl of bagpipes, and the excited babble from bustling tourists seemed like a whole new world to them.
It was time to refuel and so we headed down to the hotel's Itchycoo Restaurant and Bar, where crayons and colouring sheets were promptly produced for the children to keep them entertained. I opted for a delicious medium-rare steak, served with thick-cut chips and a pepper sauce, while the girls chose hummus and vegetable sticks, and then chicken strips in breadcrumbs. I was a bit worried it would not be a child-friendly restaurant, but the staff made us feel relaxed and welcome, and were always on hand to treat us like special guests.
After dinner, the girls got into their pyjamas and we dipped into the hotel goodies to play a few games of Jenga. In this hi-tech world, it is so easy to turn to phones or TV for entertainment, but we spent the rest of the evening manoeuvring wooden blocks for fun. My eldest daughter even managed to win (Perhaps my Jenga powers were compromised by the red wine…).
By this time the girls were tired and after some gentle persuasion, they settled down in their comfortable beds. I sank into the goose down pillows which I had sprayed with the supplied This Works lavender, and soon fell into a peaceful sleep.
The next day started with a bang as the girls raced for breakfast in the restaurant, where they met a new and welcome friend – the pancake machine. As far as they were concerned, this turned out to be one of the highlights of the trip. They were soon adept at simply pressing the OK button and then watching in wonder as the appliance magically dolloped some batter on to a conveyor belt, worked its magic and produced a perfectly formed pancake on a plate.
I must specially mention waitress Lauren, who breezed in with hot chocolates for the girls and a huge pot of coffee for me as soon as we sat down. There was a distinct air of Mary Poppins about her, and she chatted enthusiastically to the girls while I enjoyed some avocado on rye with chilli flakes. After receiving some chocolate chip cookies smuggled from the kitchen by Lauren, we were ready to start our day.
We headed for Camera Obscura, and on a typically grey day in Edinburgh, this was the perfect way to pass the time. The attraction describes itself as a 21st-century fairground and the girls shrieked with laughter as we scaled the five floors of illusions. The highlights were the "funny mirrors" and the vortex tunnel, which my elder daughter sped through over and over again.
We eventually made it to the Camera Obscura show, and our guide Christine took us on a whistle-stop tour of the city with the best view imaginable, the streetscape appearing on the table before us as a reflection from the mirror on the roof of the building. Christine entertained us with tales of Edinburgh, and made us all laugh as she pretended to "scoop up" people and buildings.
Soon, with child-weariness setting in, it was time for lunch and we headed to Rabble Taphouse and Grill in Frederick Street. This is a beautifully decorated restaurant, child-friendly, with welcoming staff, and with some relief we were soon settled in our comfortable booth, surrounded by fairylights and greenery. The girls tucked into macaroni, while I enjoyed a salt beef and smoked chedder reuben. It was delicious.
We decided to spend the rest of the day back at the hotel, as the girls were pestering me to get back to the toys. That was the thing about the Radisson Blu – we had a city to explore, but the girls had quickly been made to feel at home at the hotel. They had a good soak in the bath with their new toiletries to ease their tired muscles and then relaxed in their mini dressing gowns.
After another peaceful night in the hotel, we headed for Dynamic Earth, which was just a short walk down the Royal Mile and gave me a chance to point out Holyrood and Arthur's Seat.
At Dynamic Earth, we experienced an interactive adventure of the lifetime of our planet. On entry, we were taken into a time-travel lift, which transported us back to witness the Big Bang. Clever videos silenced the girls, and I could almost see their brains expand. We explored the depths of the ocean, rocketed through space, felt the ground shudder as a volcano erupted, and even got to touch an iceberg. I was worried it would all be a bit grown-up for my two, but it is presented in a way that left their little minds thirsty for more knowledge. My only problem was how to answer all their questions afterwards.
All too soon it was time to leave. The Radisson Blu again came up trumps, this time with their option for late checkout. We had spent hours at Dynamic Earth, and it was a real help that we didn't have to pack up and clear the room in a rush so as to be out of the hotel by 10am.
After two great nights, I realised my voice was a little less shrill and I was clapping my hands a little less often. I'll never be a stay-at-home mum, and I'll never be described as patient, but sometimes pressing pause makes you remember what life is all about.
Prices at the Radisson Blu in Edinburgh start at £180 for an overnight stay for a family of four. Children under 16 stay free when sharing parent(s) room. For more information visit www.radissonblu.com/edinburgh or telephone 0131 557 9797.
Camera Obscura is open every day from 9.30am-8pm until the end of June. Tickets are £15.50 for an adult and £11.50 for children aged 5-15. Under-5s are free. More details at www.camera-obscura.co.uk
Dynamic Earth is open every day from 10am-5.30pm from April to October. Tickets are £15 for an adult and £9.50 for children. Full details at www.dynamicearth.co.uk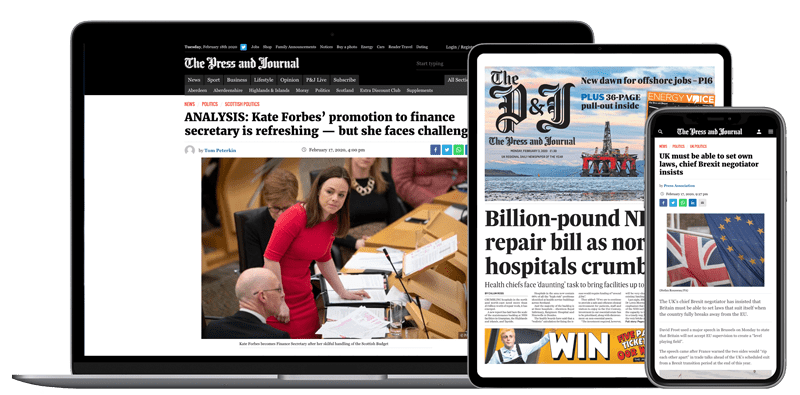 Help support quality local journalism … become a digital subscriber to The Press and Journal
For as little as £5.99 a month you can access all of our content, including Premium articles.
Subscribe