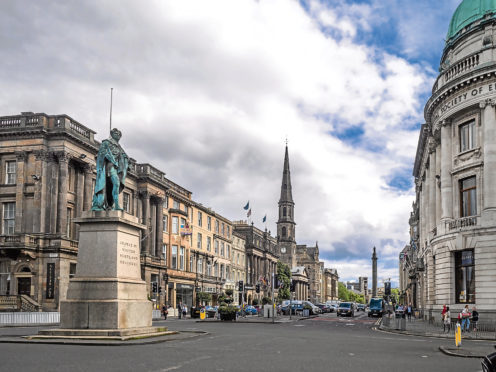 Edinburgh is a city I love and I try to visit it at least twice a year. But I often fall into the trap of visiting the same attractions, as there's always something new to be discovered.
In a bid to break this habit and experience another side to the city, we started by trying a different type of accommodation, Eden Locke, a swish, six-storey boutique-style apartment hotel on the city's famous George Square.
While it looks every inch a traditional new town Georgian building outside, inside it's very different. The reception area, for example, is also a Hyde & Son venue that's a chill-out coffee lounge during the day, while in the evening it becomes an artisan "purist" bar where each spirit, beer or wine has been carefully selected via an elaborate vetting process.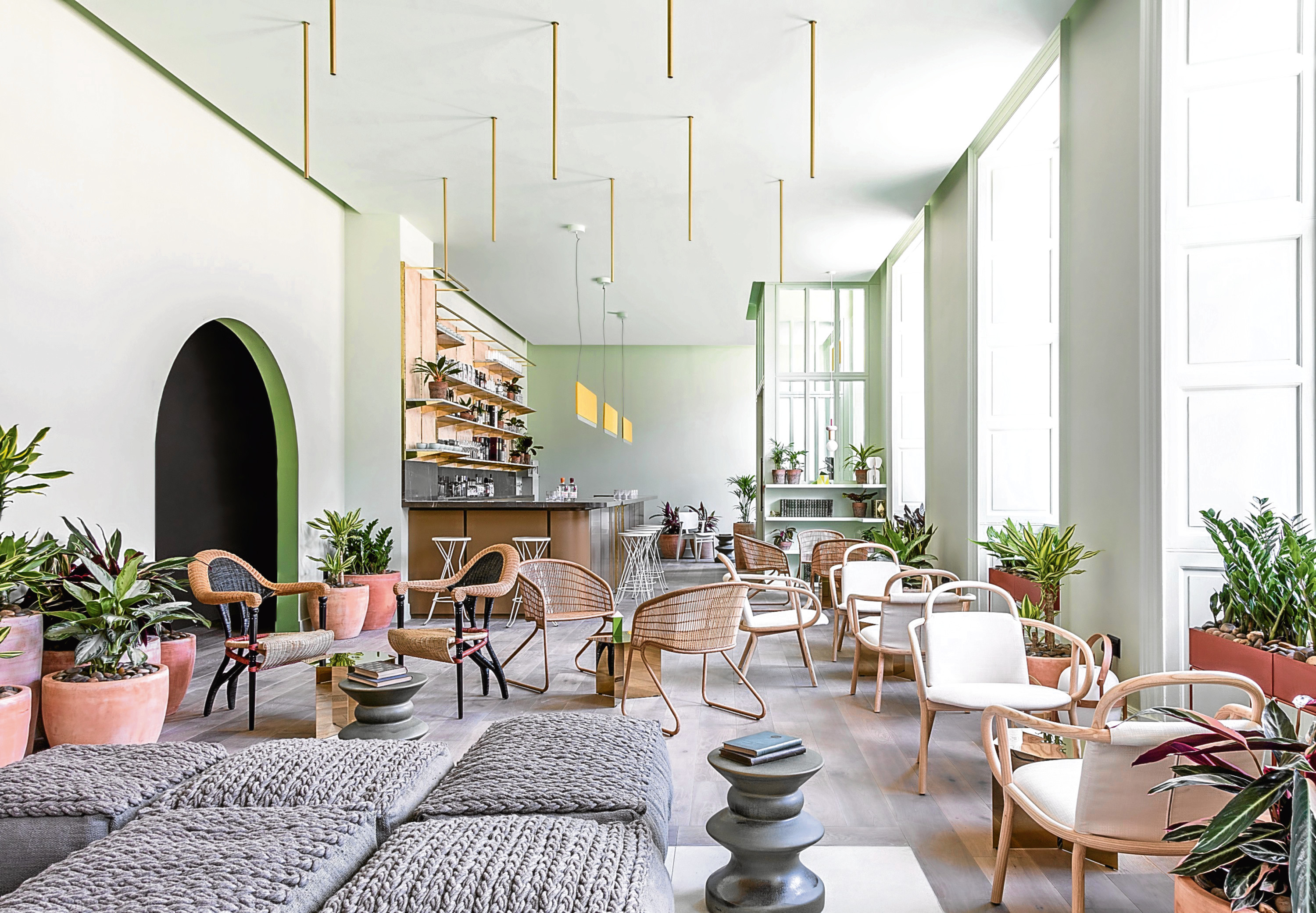 The building has been transformed and restored by New York architects Grzywinski+Pons, who have created accommodation that's uber-stylish, where original features sit comfortably next to some bold interior designs.
Our second floor was split level, had great views across George Street and was flooded with natural light. A stairway led from the entrance door down to a well-appointed bathroom and bedroom level, while further stairs lead down to an open-plan lounge/dining kitchen area.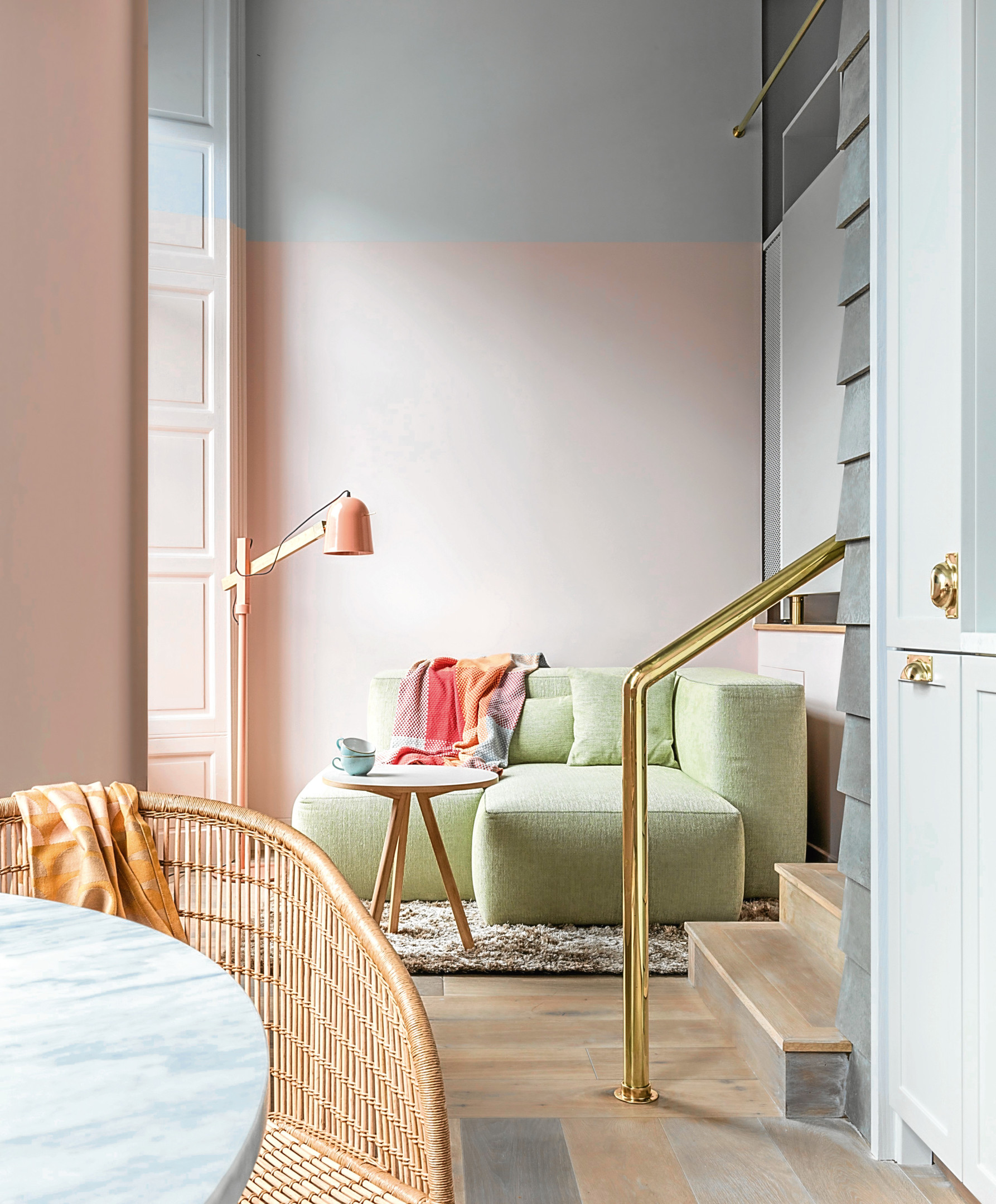 Designed with the modern traveller in mind, it came with a host of gadgets such as a smart TV and numerous ports for plugging in your own electronic must-haves.
The location was perfect as it's just a few minutes' walk from Princes Street, home to a plethora of fabulous shops. While my daughter was happy to shop till she dropped, my plans involved rolling up my sleeves and getting spicy as I'd signed up for a class at The Edinburgh New Town Cookery School.
Founded by amazing chef Fiona Burrell, the school offers regular seasonal courses and day classes where you can learn a new skill. This time, the guest chef was well-known cookery teacher, food writer and broadcaster Sumayya Usmani, originally from Pakistan but now living in Glasgow.
Titled Spiced Kingdoms and Colonies, her class aimed to introduce us to some of the rich culinary heritage of her native land, give an introduction to some of Pakistan's distinct flavours and, more importantly, show us how to make flavour-packed dishes.
Under her expert guidance the mysterious veil of Indian cookery was lifted to reveal a whole world of new flavours and taste sensations. She made it look easy and instilled in us enough confidence to allow us to move away from buying dried spices to use fresh ones. This fun class ended with us all tucking into the spoils of our labour in the school's dining room. In the evening, food was the main topic of conversation once more. We'd booked a table at Tom Kitchin's gastro pub, The Scran and Scallie, in the city's Bruntsfield area.
In a bid to work off some of the food I'd already demolished, my daughter and I walked there from George Square which took around 30 minutes along a host of winding streets, many of them cobbled and lined with interesting buildings.
The pub was packed but the atmosphere was relaxed and friendly. We tucked into a superb meal full of interesting choices including a pig's ear canape. Unusual, but not something I'd order again, unlike the home-cured salmon and steak pie which I'd request in a heartbeat.
This summer, Tom, who writes a monthly food column for the P&J's YL magazine, will open another eatery on Bruntsfield place.
Speaking of his plans he said: "We aim to create a space with a genuine neighbourhood feel that locals will want to visit, time and again. Like our other restaurants, the new venue will be a different concept which we're really excited about.
"From day one, we've set out to really push the boundaries and continue to challenge ourselves, our team and our cooking, and the new restaurant will signal another exciting chapter in our journey."
Further details will be revealed in due course as the team prepare to open the doors this summer.
Having pledged to try new things, we ended what had been a fabulous day with a visit to the Jazz Bar on Chambers Street. Housed in a basement, it had a very laid-back vibe and was packed with people of all ages who sang, danced or simply listened to the music.
The entry fee changes depending on what time you arrive – basically the money taken then goes to whichever band is on stage at that time.
When Latin trio Bala Baile, led by Colombian-American Felipe Schrieberg, who also happens to be a well-known whisky expert and writer, took to the stage, the crowd went wild, grooving away into the wee small hours.
Having put in a pretty full day, we were ready to sleep by the time we returned to Eden Locke, but others were still in party mood and the noise generated by nightclubbers was pretty loud for a while.
That's the price you pay for staying in such a central location I guess, but one that's been addressed as our room came with complimentary sleep-inducing eye masks and ear-plugs.
Edinburgh, a city that never fails to please, was once again fabulous.
Eden Locke, 127 George Street, Edinburgh.
Low season starts from £110 per night and from £210 per night during high season.
Studios are primarily double rooms with a selection of twins available.
Bed and breakfast not included as it's serviced apartments. However, the Hyde & Son bar and lounge offers coffee/smoothies and pastries each morning.
Visit: www.locke living.com
For details of classes at the Edinburgh New Town Cookery School visit www.entcs.co.uk
For reservations at The Scran & Scallie call 0131 332 6281 or visit www.scranandscallie.com
If you want to enjoy the cool sounds of jazz, visit www.thejazzbar.co.uk to find out what's on.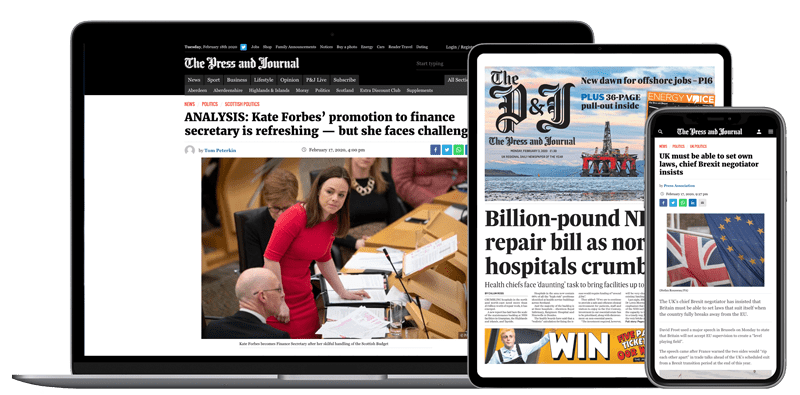 Help support quality local journalism … become a digital subscriber to The Press and Journal
For as little as £5.99 a month you can access all of our content, including Premium articles.
Subscribe