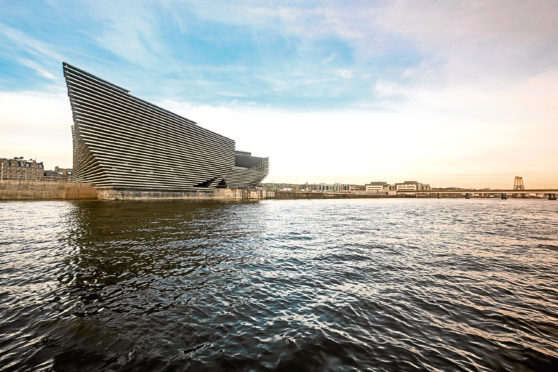 Dundee is on the cusp of greatness – as well as seeing the physical changes taking place across the city, you can feel a great sense of pride and excitement in the air.
Without exception, every local we chatted to, from friendly hotel staff to those working in shops and visitor attractions, expressed positive views about what's happened to their hometown since it was announced Scotland's first design museum would have a waterfront home here.
V&A Dundee opens to the public on Saturday, September 15, this year.
Designed by Japanese architect Kengo Kuma, the quirky-looking building is at the centre of a £1 billion transformation of the waterfront area.
The complex structure, inspired by the dramatic cliffs along Scotland's east coast, looks like a jagged hull of a boat made from Lego bricks. It's a bit like Marmite – you either love it or hate it. I loved it; my other half less so, but both of us are keen to return and see what it's like inside.
Dundee, placed in the top five of the Wall Street Journal's list of Worldwide Hot Destinations in 2018, is enjoying something of a cultural revival and is expecting a huge influx of visitors thanks to the V&A. But while new hotels and buildings are springing up everywhere to cope with those visitors, the city's past hasn't been forgotten.
We stayed in the Apex City Quay Hotel, overlooking Victoria Dock and just a few minutes' walk from the V&A, Discovery Point and the city centre.
With windows on two sides, our fifth-floor bedroom offered panoramic views across the city and River Tay, and from here we could see old and new attractions sitting comfortably side by side.
The Victoria Dock is home to HMS Unicorn. Built for the Royal Navy nearly 200 years ago, she's one of the world's last intact warships from the days of sail and is now a museum and popular visitor attraction. Elsewhere in the dock, there's a dedicated water park where you can learn to waterski, wakeboard and have fun on giant inflatables. Maybe next time…
Having checked into the Apex, dropped our bags, admired our plush en-suite room with panoramic views and booked a table for dinner in the hotel's swish restaurant, we then left to explore the city on foot.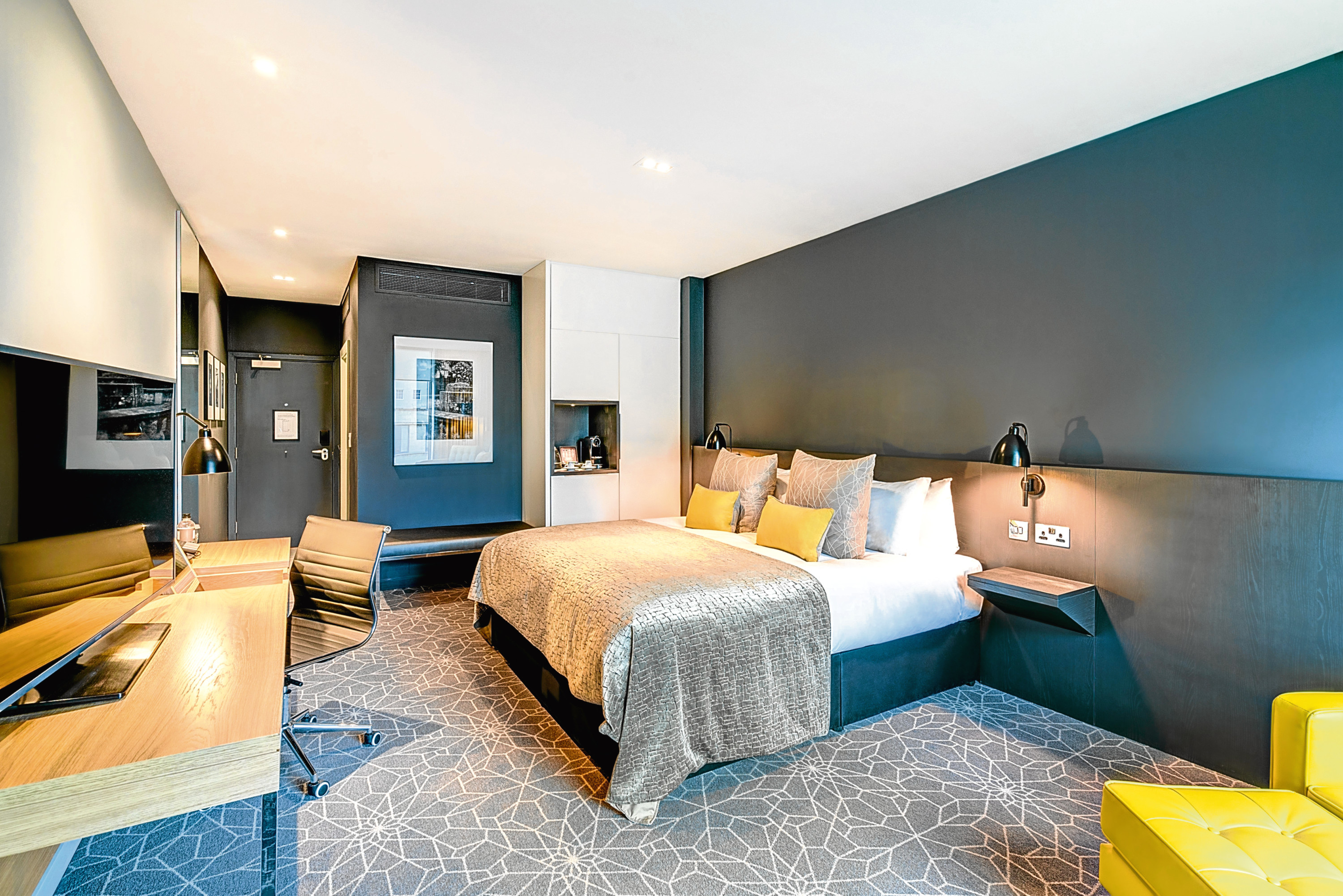 Our first stop was the V&A where we spent ages studying/discussing the contemporary building before heading for Discovery Point which is next door.
It celebrates its 25th birthday this year and has been subject to a £500,000 revamp. There's a host of new exhibits including a touch-screen map of Antarctica, a dressing-up area for children and adults, and an area which lets you experience what it was like to be in the ship's hull when it was being built.
We began our visit sitting on mini icebergs and watching a film giving a brief history of Discovery and its famous captain, Robert Falcon Scott, and ended our visit on board the ship sitting in a dry dock outside.
Exploring Discovery is fantastic and gives you get a real sense of what life was like for the brave men who explored the Antarctic and wrote their names in the history books.
We spent several hours there before strolling through the city centre, much of which is traffic-free.
For those who love shopping, the Overgate Centre offers a great selection of outlets and eateries while its glass walls and sitting areas make it a good place to stop and watch the world go by.
Just a short walk from there is the Wellgate Shopping Centre, with its cathedral-like ceiling and good range of shops, while the Gothic-style building that's home to the McManus Galleries is also a must-visit.
One key landmark we were keen to visit was the Law. Previously used as a hilltop fort in the Iron Age, it's known as Dundee's Volcano. There are good paths leading to the top where there's a war memorial and observation area offering panoramic views of the city, Broughty Ferry, the Tay bridges and beyond.
We'd worked up an appetite for dinner in the hotel's Metro Brasserie, a lovely restaurant with high ceilings, big windows and a relaxed vibe.
We dined like royalty on the Taste of Scotland starters which include delights such as a superb cock-a-leekie terrine, venison salami, salt-baked celeriac, Ardmore cheddar, crowdie and truffle honey.
On Friday and Saturday nights its steak night at the restaurant and diners can share a 22oz steak with three sides, two sauces and a bottle of house wine for £55. Full marks to the chef who managed to take one large steak and cook it two ways – blue for me and well done for my other half.
A nice cheeseboard and a glass of port in the Metro bar rounded off a grand day.
Breakfast is also served in the Brasserie and you'll get enough food to last you until dinner time.
Before heading out for the day I paid a visit to the hotel's award-winning Yu Spa, where therapist Natalie Harrington gave me a relaxing 30-minute Elemis taster treatment which included having my face cleansed, exfoliated, massaged and moisturised, leaving it glowing. The hotel also has a large swimming pool, sunken Japanese-style hot tub, sauna, herbal-infused steam room and a fitness studio.
Our next stop was Dundee Museum of Transport, which again is within walking distance of the Apex, and is a superb wee independent museum with a very friendly atmosphere and lots of interesting old vehicles on display, including a replica of Chitty Chitty Bang Bang.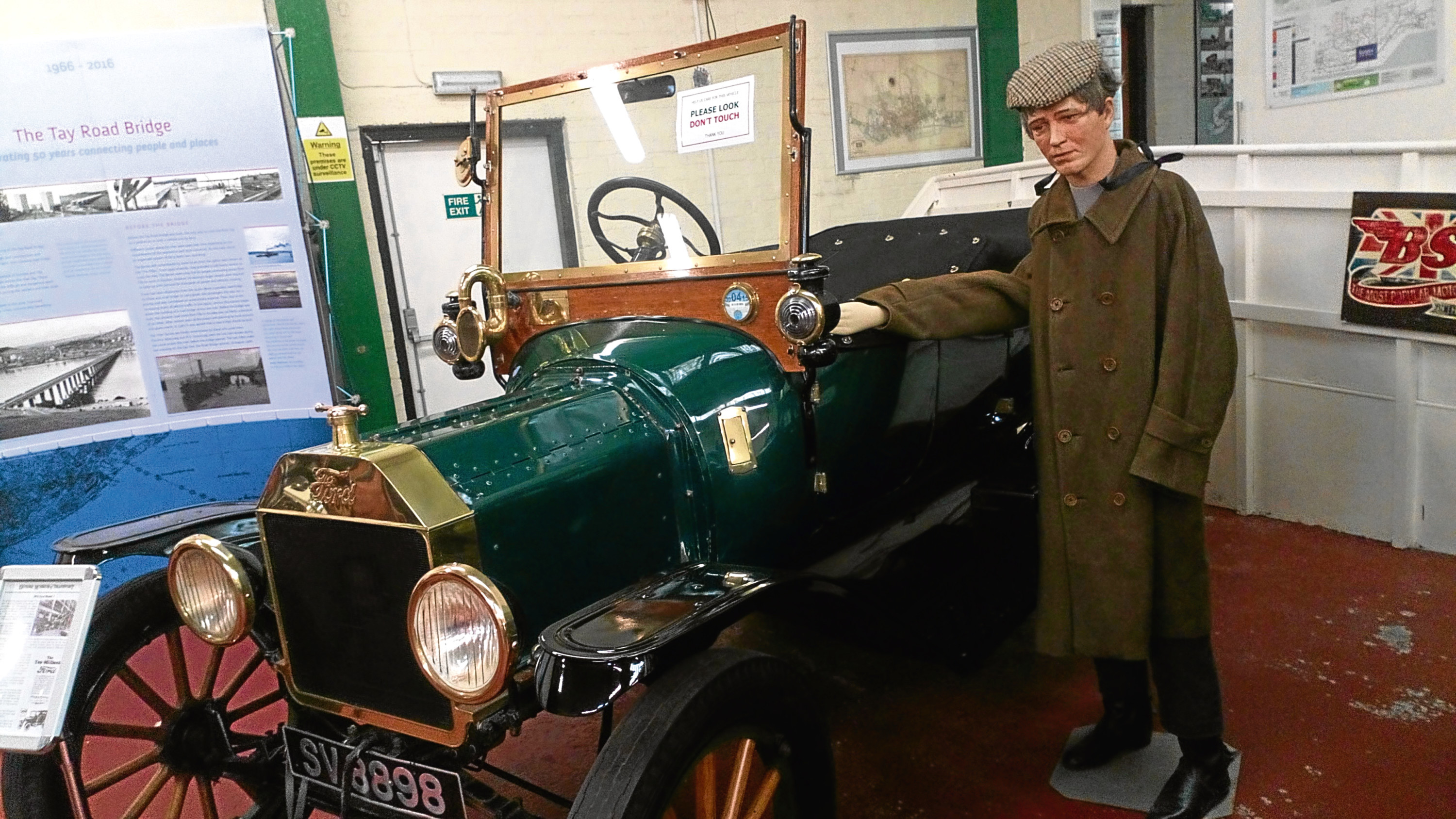 Before heading home we swung by Broughty Ferry and enjoyed a walk along its fine seafront and managed to grab a table for lunch at the hugely popular Sol Y Sombra tapas bar on Gray Street, which is well worth a visit.
Although we'd been on the go non-stop since we arrived, we felt like we'd hardly scratched the surface of the many good things to try in this fine city, which means only one thing – a return visit.
Susan Welsh stayed at the four-star Apex City Quay Hotel and Spa, West Victoria Dock Road, Dundee.
A room for two people costs £75 (room only) and £97 including breakfast.
Contact: www.apexhotels.co.uk or 01382 202404.
Discovery Point, Discovery Quay, Dundee.
Contact: www.rrsdiscovery.com or 01382 309060.
Dundee Museum of Transport, 10 Market Mews, Market Street, Dundee, DD1 3LA.
Contact: wwwDMofT.co.uk or 01382 455196.