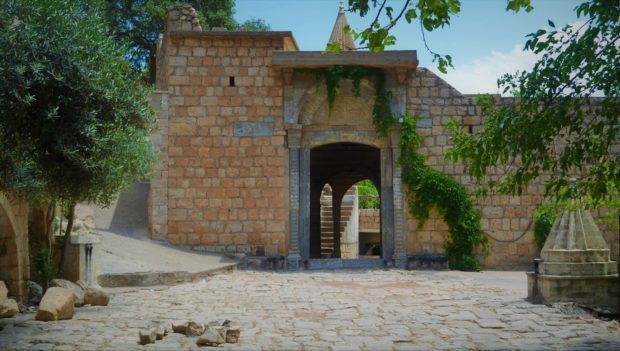 Fascinated by the lives of others, George R Mitchell gets under the skin of a country, often uncovering the dark corners of culture, politics and people. He now has 25 years of off-grid travel and 85 countries under his belt, and he's in no mood to stop just yet…
From my hotel in Dahuk, northern Iraqi Kurdistan, I was driven to Lalish, the spiritual home of the Yazidi people.
The Yazidis are a Kurdish speaking people who are indigenous to this part of the world.
Long before modern day Iraq, Saudi, Syria or Iran, this land was once called Mesopotamia. Today, although scattered across the region, the vast majority of Yazidis live in Iraq.
Fascinatingly, the Yazidi religion combines aspects of Judaism, Islam and Christianity, but predates all three. In fact, the Yazidis claim to have the oldest surviving religion in the world.
The Yazidis believe that Lalish was where Noah's ark hit land after the flood. Therefore, they see it as the beginning of the next civilisation and I'm told that's why they are "expected" to come here at least once in their lifetimes to pay their respects and drink holy spring water.
They believe in one God who left his creation of the world in the hands of seven angels, the peacock angel being the most powerful and, I'm told, God's sole representative on Earth.
Symbols of the peacock can be seen all over Lalish and it is this symbol that other mainstream religions claim is a representation of Satan, thus making the Yazidis devil worshipers.
They have faced immense persecution because of this. I've read that over the course of the past 700 years, a staggering 23 million Yazidis have been murdered for their beliefs. Their population today is a mere one million.
My driver pulled off the main country road on to a near hidden rural track, but we didn't get more than 50 feet. The road to Lalish was blocked by armed Peshmerga.
A solider came over to our car, and after one glance at me, indicated I was denied entry to Lalish. I was wearing combat shorts. This is a very traditional spiritual place, therefore it was not possible for me to enter in shorts.
I wasn't happy, but took a depth breath and said to myself "Keep the head, George." In years gone by I would have messed this up. I would have gotten angry, had a strop and complained, which of course in these situations gets you absolutely nowhere.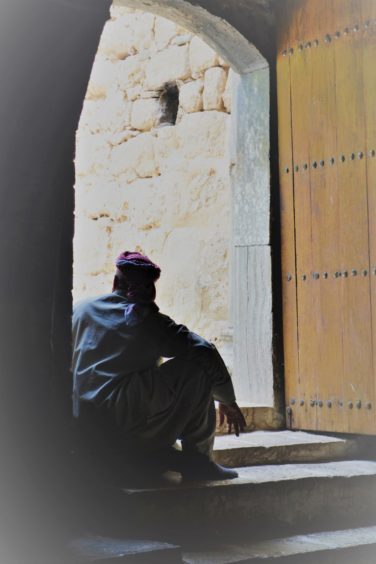 Calmly I managed to explain that I'd come all the way from the UK to write about Kurdistan. I showed my press card, mentioned I'd been all over and even down to Halabja, and now I really wanted to visit Lalish and tell its story.
The soldier then seemed to take pity, called someone on his army radio and, after a minute or so, indicated that we could proceed. Surprised but very grateful, we drove on for 30 seconds until we came to the outskirts of the actual village. However, I still wasn't getting in with my shorts. What was going on?
I was then taken off into a military dorm and handed a pair of tracksuit trousers.
One of the on-duty Peshmerga soldier's tracksuit trousers to be precise.
This was way above and beyond the call of duty. It was immense kindness. They did not have to do this.
They could have easily just said: "No trousers, no entry, go away, not our problem." I felt very humbled indeed.
I was now set to walk into this stunning village. However, due to it dating back around 4,000 years, they do absolutely everything to help preserve its authenticity. That includes no entry whilst wearing socks or shoes.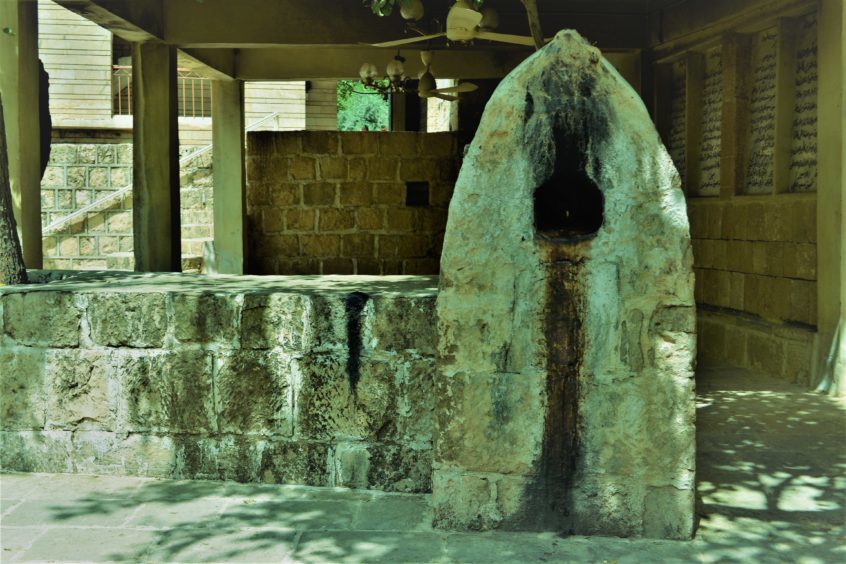 My ankle was still busted from weeks previous. I looked at the rocky uneven paths leading to the village and was filled with dread. However, I hadn't come this far to turn back.
As I took off my shoes and trainers, I explained about my ankle and was allowed to keep the strapping on. I then tentatively stepped barefoot on to the uneven rocky paths of Lalish and into another century.
In 2014, when Isis attacked the town of Sinjar, tens of thousands of Yazidis fled Sinjar and surrounding villages into the mountains. Many died without food or water, many more were caught and killed by Isis.
It's thought around 5,000 Yazidis were massacred and many Yazidi women and children sold into slavery. Those who escaped and survived took refuge near their spiritual home of Lalish.
No wonder it's guarded religiously today, as it's one place Isis would love to blow up.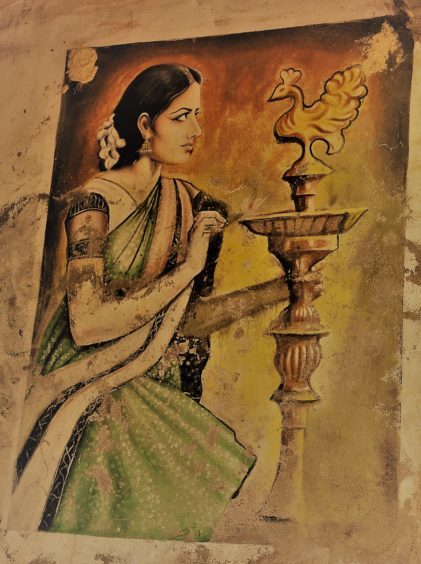 The main temple in Lalish holds the tomb of Adi Ibn Musafir, the 12th Century Sheikh who reformed the culture and thus shaped what is today's Yazidi religion.
Three old men sat outside in the shade, chatting very quietly. I nodded at them respectively, and they smiled back. The entire village was quiet, everyone respecting this holy place.
These days, no one apart from the Emir, the head of the Yazidi faith, resides here – the Yazidis all stay in nearby villages and come in simply to worship.
An old man who was sitting just inside the huge main door made it clear I could enter, but I should step over the threshold, never directly on to it. I did as requested.
Once inside I turned around and took this beautiful photograph of said man sat at the door contemplating life.
I walked past a small pool of water – the Lake of Azreal, the angel of death. Some believe that Azreral washes his sword in this pool after taking a soul. Others believe that this is where Azreal brings the souls of the dead to be judged.
Through various rooms and shrines I observed Yazidis kissing certain pillars, closing their eyes and silently praying. It was deftly quiet, cool in temperature, and it felt very spiritual indeed.
A young man came with me; certainly not a guide, he seemed to be there to make sure I didn't touch anything or go anywhere I shouldn't. Suddenly I came across a steep narrow stone staircase going down deep somewhere.
It was lit by candles. But in a friendly manner he made it clear I couldn't go down there. I later learned that down there was where Yazidi babies were baptised.
In one room, I came across a large chest-type structure which was covered in beautiful cloth of various colours. I think it was the tomb of the great Sheikh himself. Yazidis were walking round it anti-clockwise. It was indicated I could do likewise, so I did.
Back outside into the sunlight I walked around more temples, small walkways, stone arches, tombs and shrines.
I wasn't allowed inside every building, and soon a small pose of Yazidi kids formed round me, just intrigued by the foreigner, nothing else. I also stood for a photo with a family of Yazidi females.
Families sat around outside on small grassy areas, cooking and eating food, all part of their pilgrimage. We acknowledged each other and I walked on quietly not wanting to intrude or disturb them.
What these people recently went through I cannot begin to imagine.
Carefully up a rocky path, with no one else around, I sat down and marvelled at the sight of this ancient village and the world suddenly felt tranquil.
It seemed that the surrounding forests and hills were somehow protecting Lalish from the horrors of the outside world. It is also believed that this very place is in the area where the biblical Garden of Eden once was.
In a way I did feel like I was intruding in their special place, yet if the Yazidis felt so, they certainly didn't show it. They were at times reserved, yet friendly towards me.
Whilst there, I did meet a charming young woman called Nadia. Of the Yazidi faith, Nadia was there on a pilgrimage with her parents.
Remarkably, she spoke English so we chatted and I gained much information from her, but more about that another time.
Finally, back where I'd started, I handed the tracksuit bottoms I was wearing back to their owner. After a cup of tea and some water given to me by the soldiers, my taxi driver, who had been waiting patiently, drove me back to Dahuk.
All in all, I spent only three hours in Lalish, but my time there was one of the best experiences of my life.
After being warned off by many Kurds, including the Peshmerga, in the end I would not go to the infamous city of Mosul, recently liberated from Isis, but I still wanted to write about it.
I've learned much and spoken to many regarding Mosul, a city overrun by so-called Islamic State, who brutalised its population from 2014 until only last year.
To contact George directly about any of his columns, email nadmgrm@gmail.com.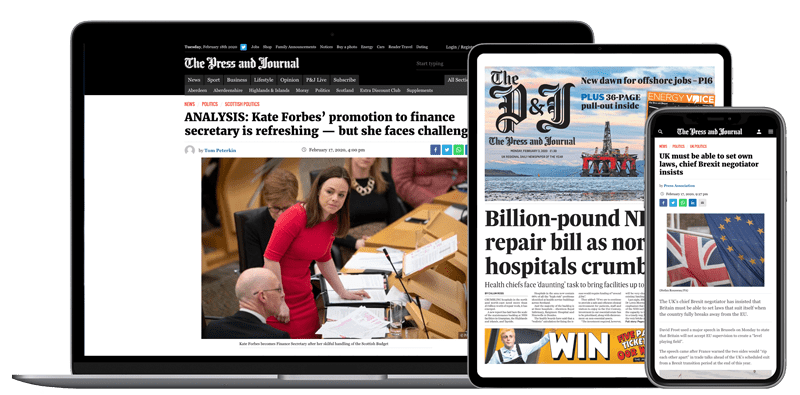 Help support quality local journalism … become a digital subscriber to The Press and Journal
For as little as £5.99 a month you can access all of our content, including Premium articles.
Subscribe