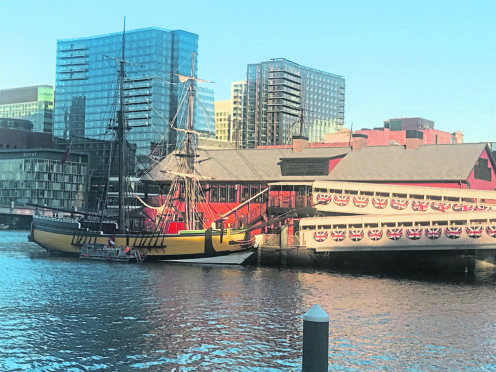 Having spent a week in New York, as we pulled out of Penn Station on a sunny New York morning we were ready to start the next part of our east-coast adventure.
Sadly our train wasn't, and we ended up back at the platform within a few minutes of leaving.
Thankfully we were soon back on our way to the city of Boston.
However more on that later, as it was just the conduit to our next destination – Salem Massachusetts, the city of witches.
Not originally part of our plans, when I found out that film Hocus Pocus had been filmed here I jumped at the chance to soak up the horror vibes.
Training it from Boston to Salem was a breeze, and also so entertaining.
I've never in my life come across such a breadth of characters within one train carriage. It was like Murder on the Orient Express crossed with One Flew Over the Cuckoo's Nest.
So, ready to embrace the weird and wonderful, we stepped out into the beating September sun of Salem.
And what a place it turned out to be.
Home of the 1692 witch trials, the city has long ties to those in league with the devil.
Entrepreneurially as always, the Americans have embraced this niche with some staunch capitalism. Imagine a typical small American city on Halloween. Every. Single. Day.
Pumpkins sat outside porches with white wooden rocking chairs. Colourful doors contrasted with the groups of Goths.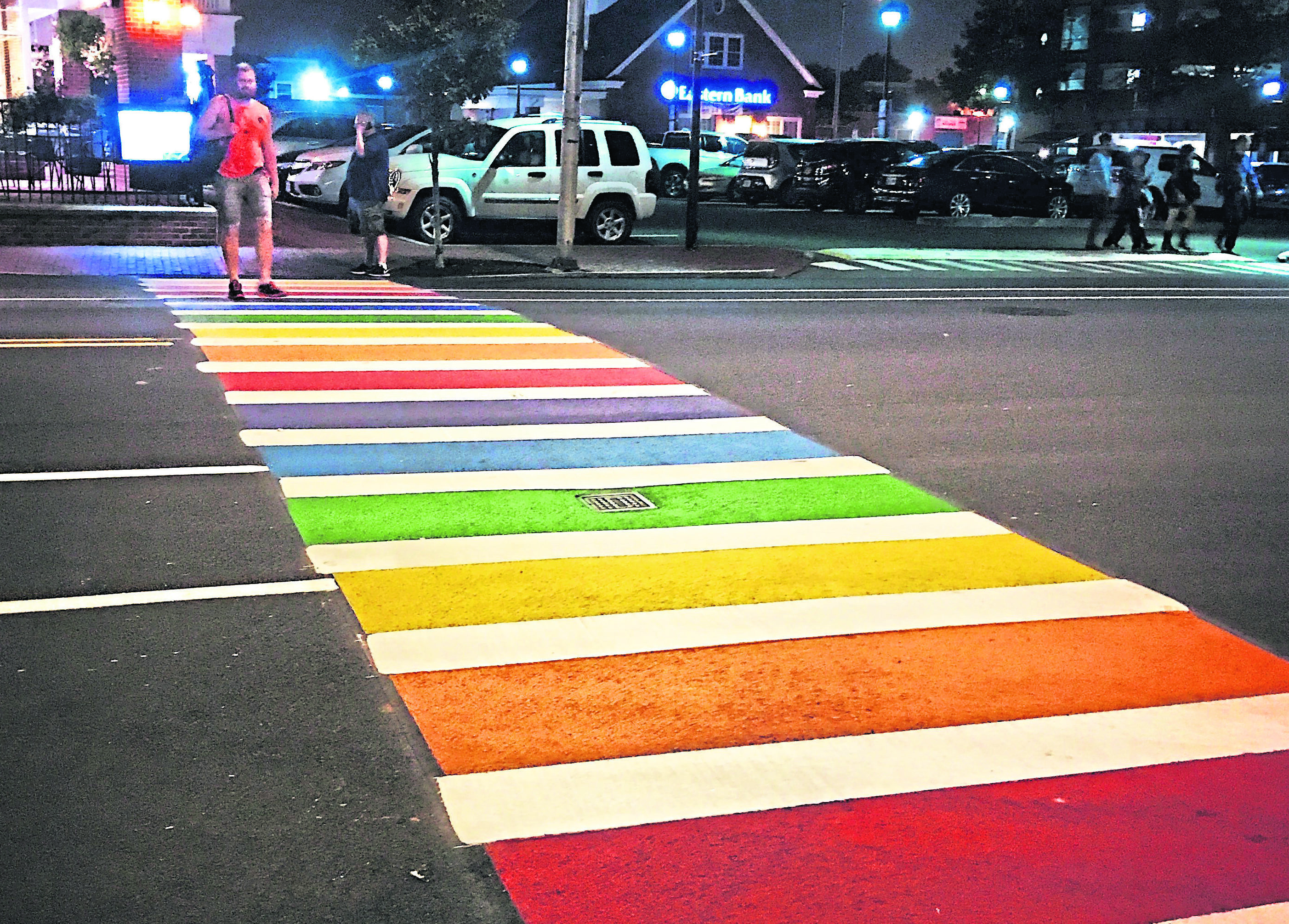 One tour guide even sported a tattoo of a witch on her ankle.
Arriving at our digs, the Salem Inn, we instantly got another nostalgic film flashback – Misery.
Not literally of course, ankles being fully intact, but it had the vibe of a Stephen King novel. Lovely, pretty, clean – but with an air of the not-quite-right. Especially with the cage full of budgies at reception, which we never really figured out.
What we did figure out quickly was that – despite the vibe – the people were lovely.
As was the accommodation, despite our initial unease.
I felt like the Princess and the Pea clambering on to the 4ft high bed. It was no New York penthouse, but it was quintessentially New England – quaint if slightly queer.
Having soaked up the Tim Burton vibe, our stomachs were rumbling.
Finz at the harbour came highly recommended and did not disappoint.
Every type of seafood, freshly caught, had landed on the menu.
And as we tucked into our delicious meals, we were treated to fog creeping in from the darkened Atlantic.
Walking home past the misty cemetery just added to the atmosphere.
Next up on our itinerary was the "House of Seven Gables".
Unknown to us, this piece of iconic New England architecture is the centrepiece of mid-1850s American Gothic author Nathaniel Hawthorne's novel of the same name.
Secret staircases, creaking floorboards and tour guides with witches etched on their leg await those brave enough to take the tour – worth it purely to get a copy of the book at the end in the gift shop.
After filling our boots of witchery, it was back on the train to Boston to swap devilish pacts for the wonder of Hyannis on the Cape Cod peninsula, JFK's home from home.
Hailing an Uber, we did our best to keep a straight face when an elderly lady with a tiny hatchback turned up to transport my partner and I with our two cumbersome suitcases to the car-rental pick-up, to collect our own four wheels for the next leg of the journey to Woods Hole, a tiny fisherman's village one ferry hop away from Martha's Vineyard.
This turned out to be a disaster, having booked a rental car only to find out the local office was shut for some bizarre reason that we attributed to our pact with the Satanic powers of Salem.
Long story short, we took the bus. Not only did it let us lubricate our throats over lunch with some refreshing vino, it also led to one of the most enjoyable journeys my partner and I have ever had on public transport.
Climbing aboard a blue schoolbus like Bart Simpson would commute on, we were expecting to be surrounded by fellow travellers.
Instead we were greeted with a Forest Gump-style cast. Every single stop on the journey to Woods Hole brought a new character on board, full of American life. An unexpected if unmissable joy.
Settling in to the very comfortable Woods Hole Inn, we took advantage of probably one of the most stunning sunsets I've ever encountered. The large glass of red wine in my hand added to the rose tint of the sun blinking on the horizon, silhouetted against the dark angular shapes of boats moored in the harbour.
Martha's Vineyard. A mere ferry hop away from our well wined and dined slumber in Woods Hole proved to be, in my opinion, the gem of the US.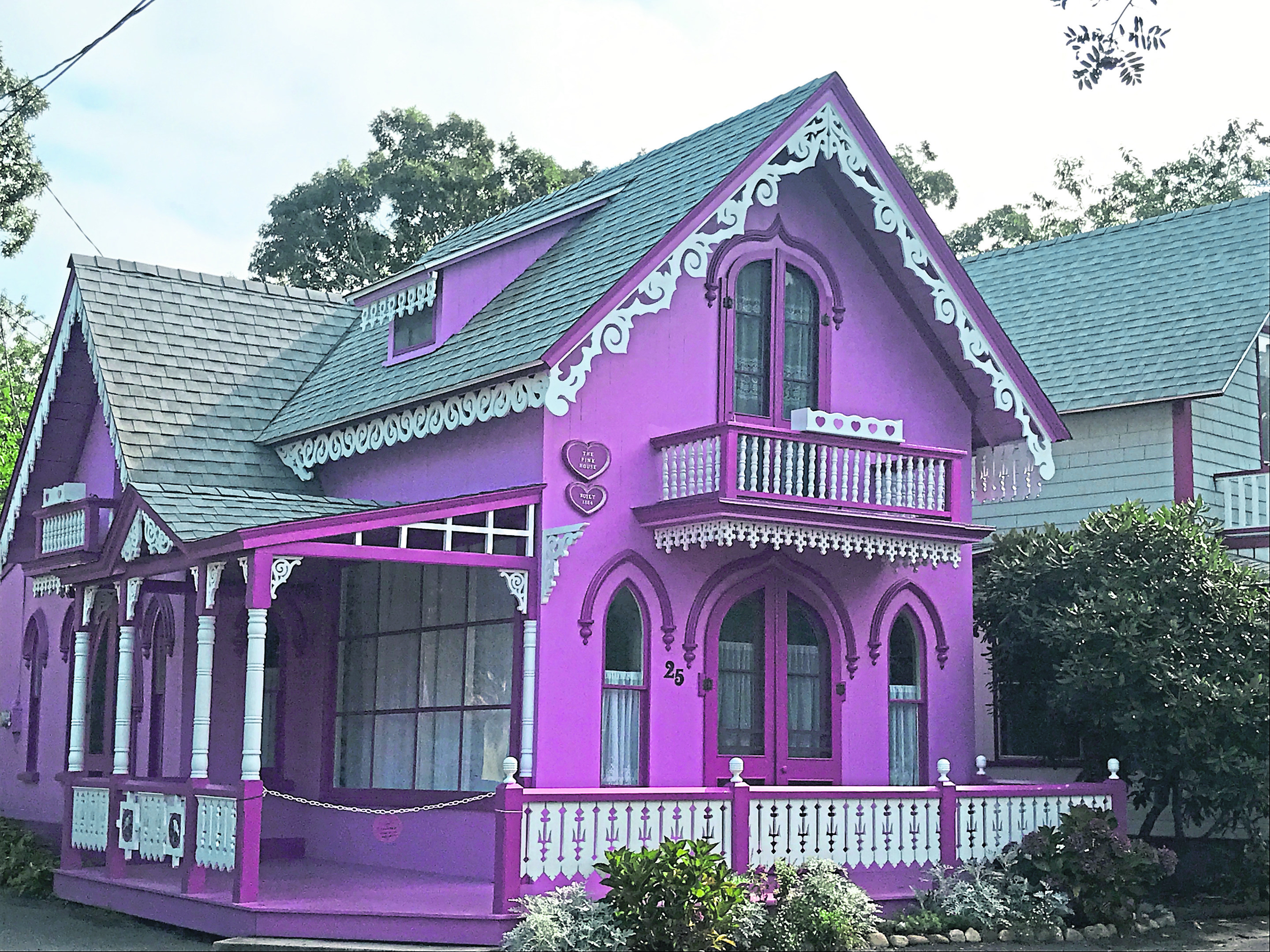 Getting our own tour guide, Doris, a lifelong resident of the island who spent her life as an air hostess travelling the world before returning home, only added to the wonder of this paradise.
Over the course of six hours we visited fairytale woods, soaked in epic clifftop views, visited a glass blowing artist and saw multiple white picket fenced villages straight out of a Mark Twain novel.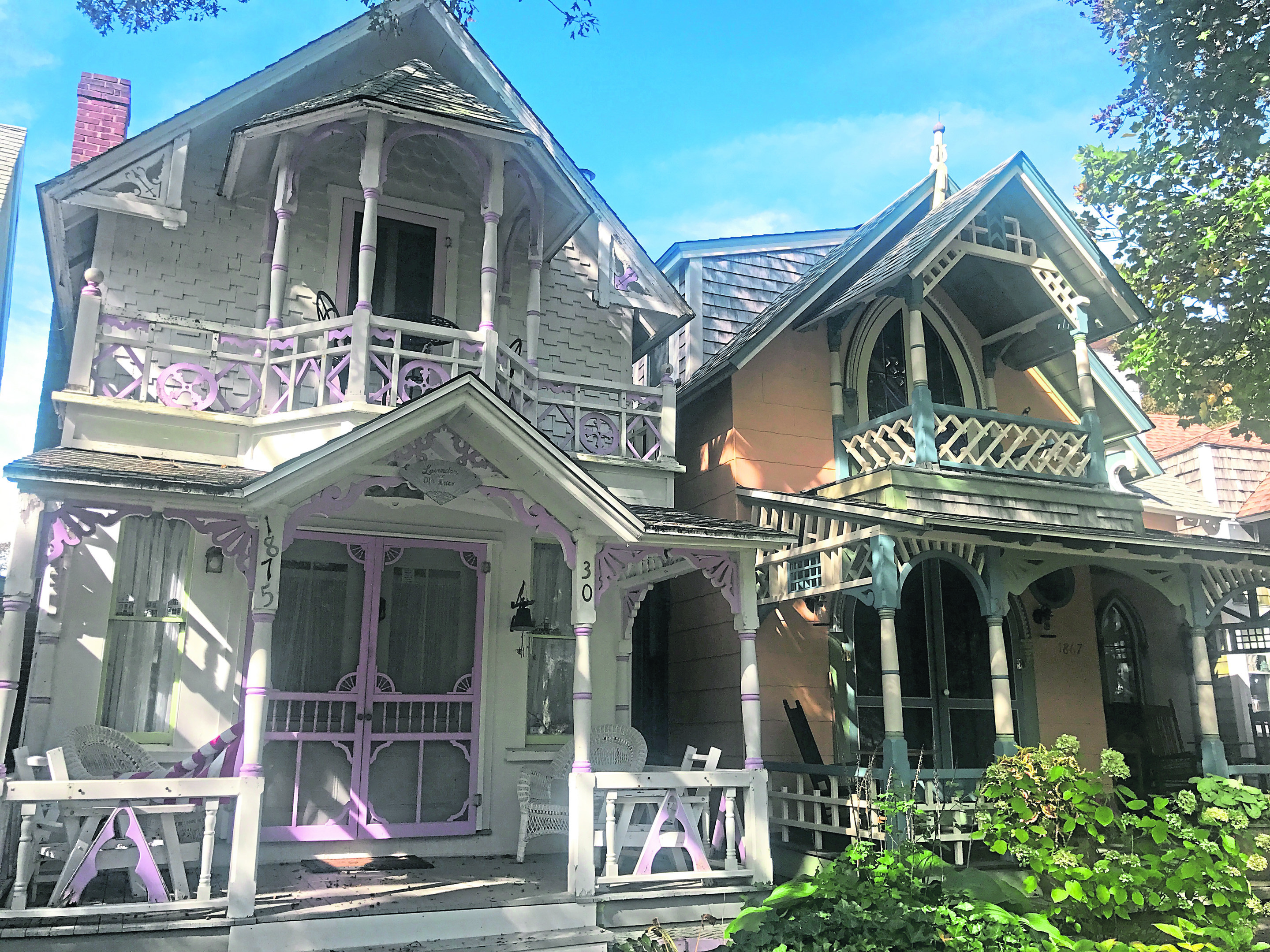 The standout moment of the day – in fact the entire holiday – was after Doris parked up her car, led us through mushroom and vine filled woods, only to step out on to the most idyllic beach.
Forget Danny Boyle's Thai paradise.
If heaven is a place on Earth, it is this beach.
Endless pure white sand in either direction. The hypnotic crash of the huge waves pounding into the coast – and not another soul in sight.
Seeing us wide eyed and jaws agape in wonder, and sensing our desire to jump into the booming ocean, our truly wonderful guide Doris jokingly quipped: "Watch out for the sharks though."
And for seafood lovers New England, and especially Cape Cod, proved a wonderland.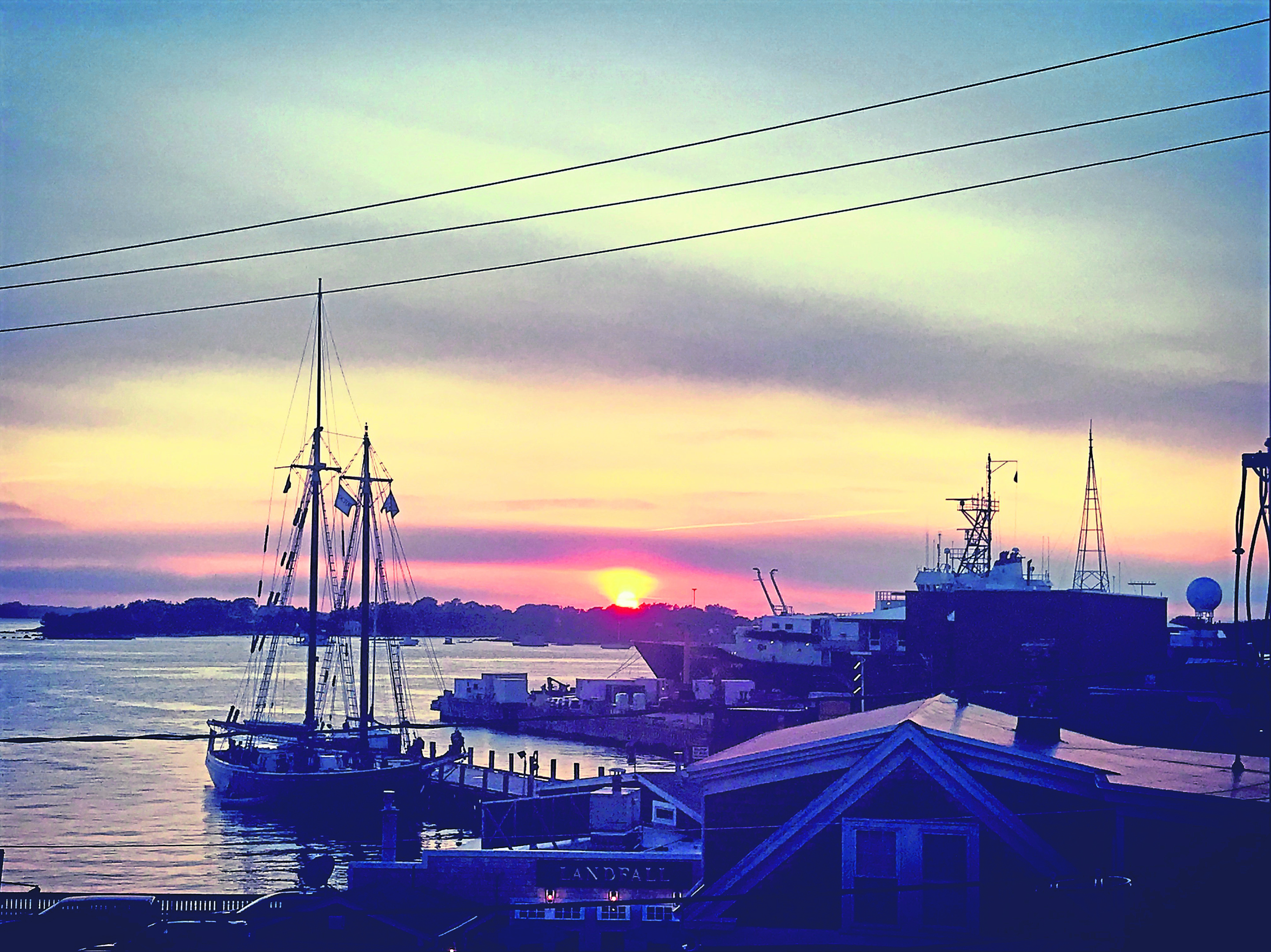 Some food joints were literally on the pier, next to the boat where the catch was landed just hours ago.
Stuffed, sunburnt and truly in love with the area, sadly it was time to leave and head to Boston.
By bus, like most of our journeys, it was a mere two hours away.
Back in the city, which expanded on to landfill in the 19th Century, it was anything but garbage.
Like a smaller, friendlier New York City, it welcomed us in traditional fashion – with a strong accent and a strong arm.
Hearing cries of "clam chowhdar" and "lobstah rolls", we knew we had found a new spiritual home for our seafood-loving stomachs.
However, unusually for us, we found ourselves staying at the airport, a few miles from the city centre.
Not walkable in heels, I insisted to my partner.
Luckily, as well as offering great suites, the Hampton Inn on the outskirts of the city offered a free taxi (do tip though, this is America) to the nearest train station.
Best of all, they also offered all-night pick-ups, meaning Boston city centre was only 15 minutes away whenever the flight of fancy took.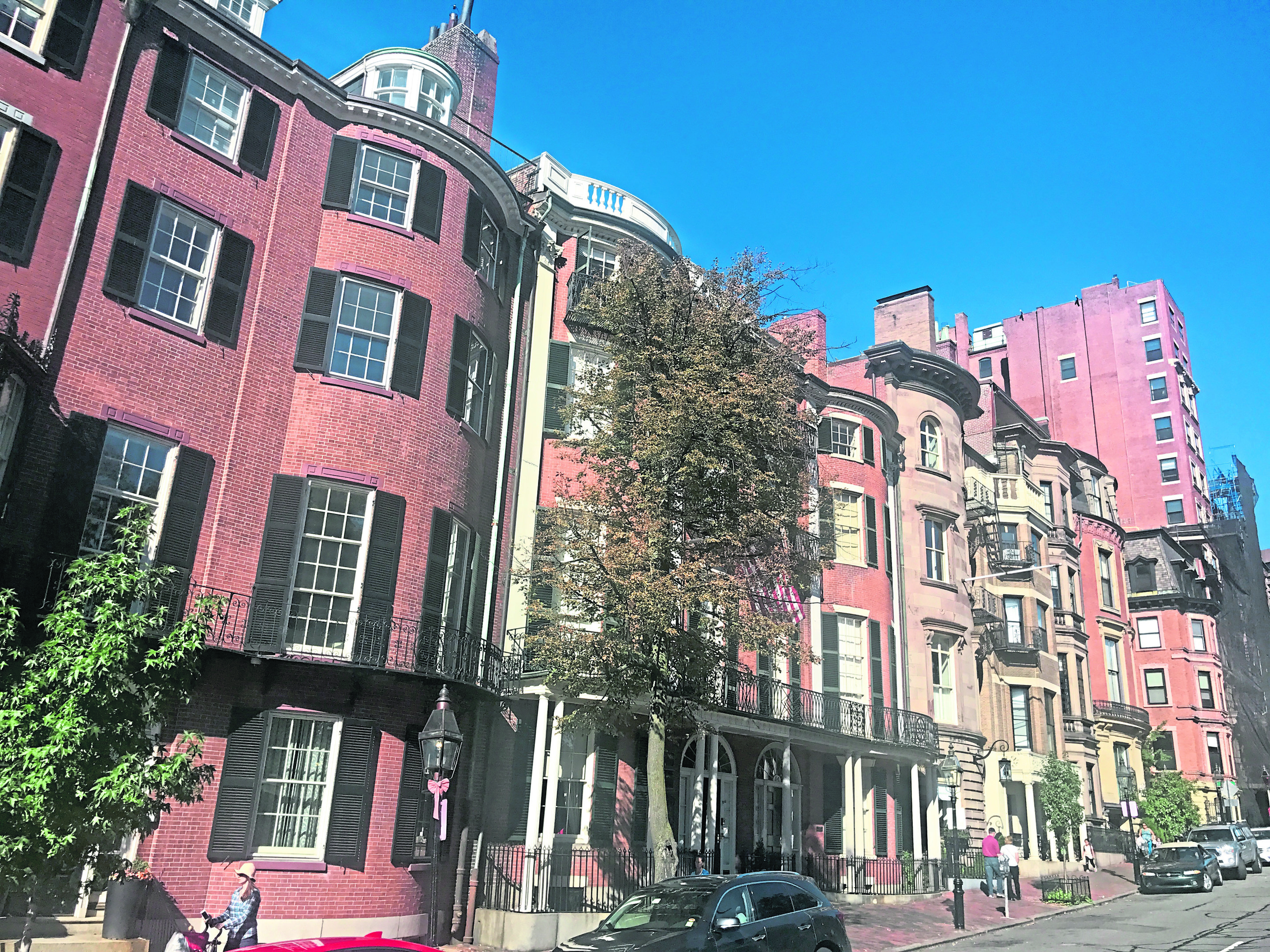 Despite the distance from the city centre, the rate ($100 a night) offered big, spacious, clean rooms with a nice bar downstairs full of pilots and co-pilots. Pleasant company indeed, complete with a simple but substantial breakfast.
With a CityPASS we got discounted entrance to certain venues, such as the stunning Skywalk Observatory with amazing views over the city, and especially the Boston Red Sox's Fenway Park.
Also well worth a visit is the Boston Common, a green space with more ducks and squirrels than we could count.
And check out the Brutalist architecture of city hall, a true wonder or horror depending on your opinion.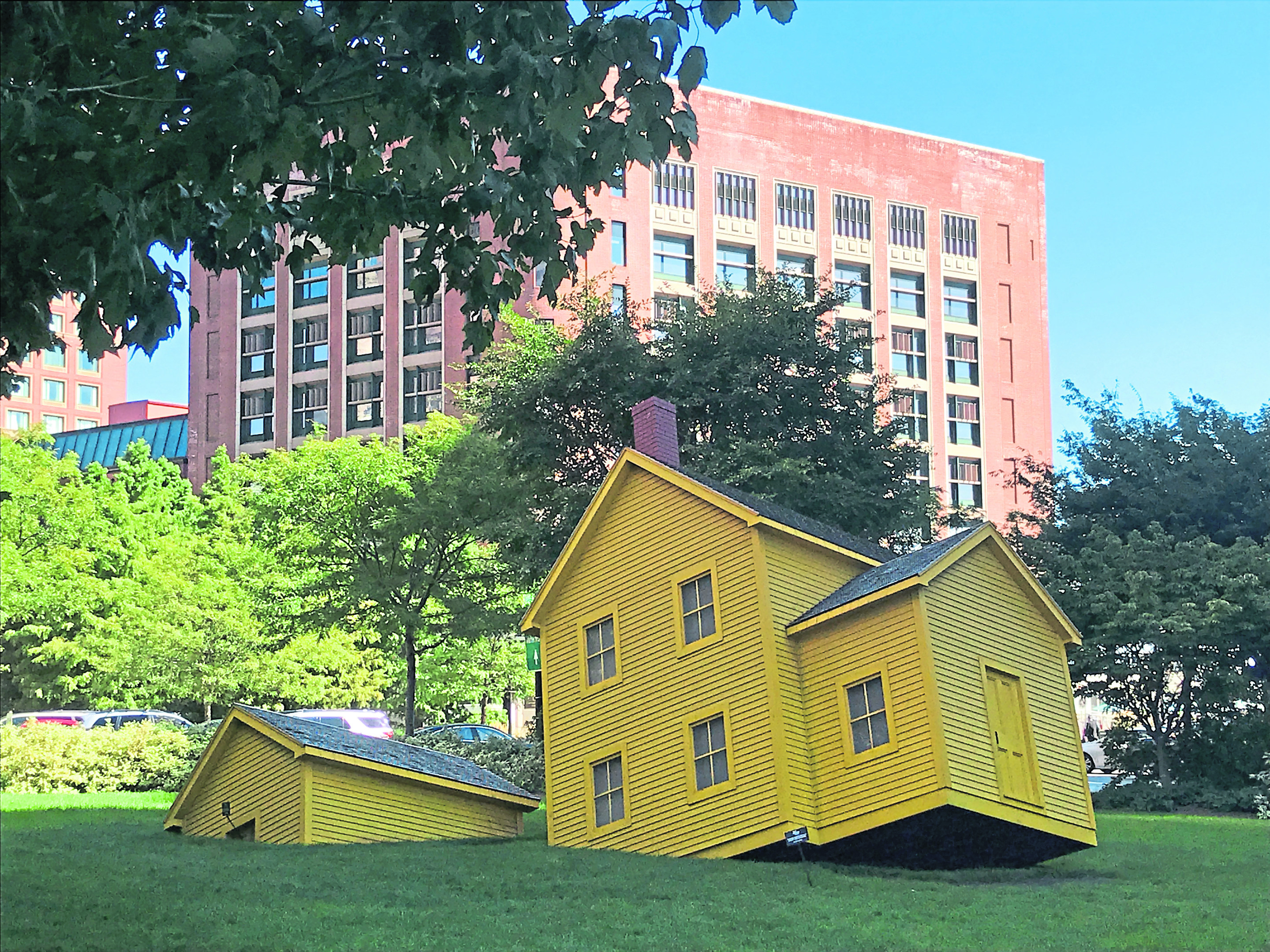 Also included in our Go Boston Card was a Duck Tour.
As well as learning the local lingo, most of which concerned the pronunciation of "chowda", we were shown the sights of the city, as well as taking to the rivers in our amphibious bus.
Feeling fresh after our waterway tour, we hopped on a train to Harvard, the home of the bright American student.
As well as offering great beer and burgers, the whole area has a student in Americana feel.
Mr Bartley's Burger Cottage comes highly recommended by us. Think plastic chairs, Johnny Cash posters on the wall and amazing homemade grub.
Harvard's campus isn't the easiest to navigate, but it is well worth the effort given some of the fascinating buildings on site.
On our final night we ate sashimi in the Asian district of this incredibly walkable city, before hitting the train back to our hotel.
To round off our adventure it was a final bus trip back to Hartford, soaking up the finest that Massachusetts and Connecticut had to offer in terms of greenery.
Trains, taxis, buses, a 737 plane and too many Ubers to remember, public transport was the hero of this holiday.
As well as letting us see some of the finest that the east coast had to offer, it gave a unique insight into American life.
At the start of the holiday I had been wary of how Trump might have changed American values.
Thinking back on that sandy beach on Martha's Vineyard, I find it difficult to imagine the current Commander-in-Chief changing the views of the likes of down to earth, genuine human beings like our guide Doris.
As a parting gift she gave us this wisdom: "Nothing good ever happens after midnight."
There's two things to take from that. One, that Trump won through the night, and two, public transport, in large, stops at 12am.
So order another round and enjoy it while you can.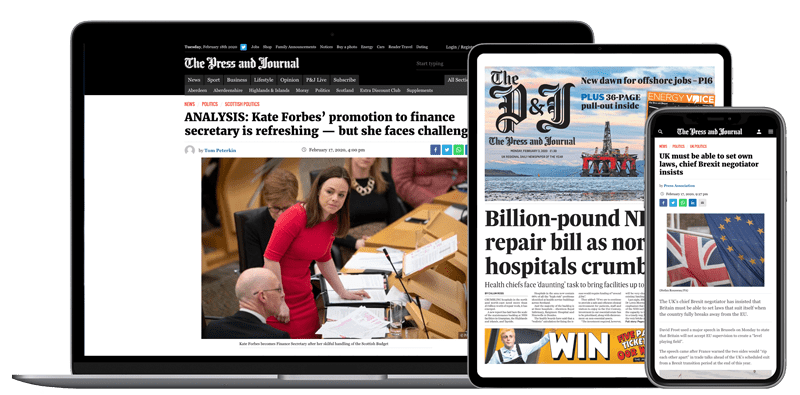 Help support quality local journalism … become a digital subscriber to The Press and Journal
For as little as £5.99 a month you can access all of our content, including Premium articles.
Subscribe