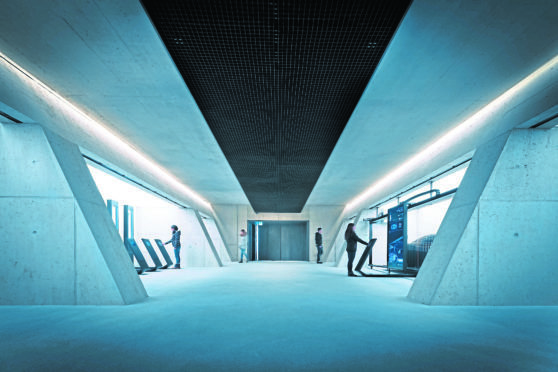 Accelerating out of a narrow tunnel on to an icy mountain road, a small convoy is surprised by the sudden emergence of an aeroplane from the adjacent valley.
Gunfire is quickly exchanged, leading to a high-intensity chase through the snow-covered forest which culminates with the light aircraft smashing through a chalet and into the side of the vehicles.
Sitting on a concrete bench in the new James Bond museum – 007 Elements – I am watching the film which inspired its creation.
A high tech attraction
The cinematic installation is located more than 10,000 feet above sea level at the summit of the Gaislachkogl mountain, which looms over the ski resort of Solden in theAustrian Alps.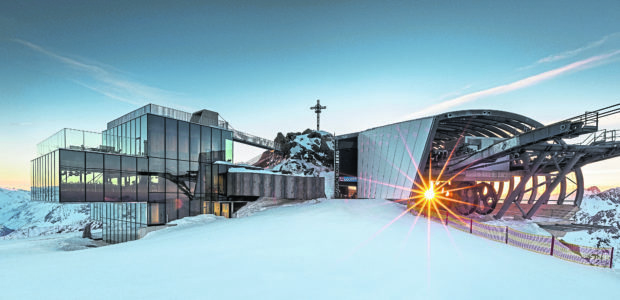 Scenes from Bond's latest adventure – Spectre – were shot here in early 2015, and one local businessman was determined his hometown would not disappear from the spotlight.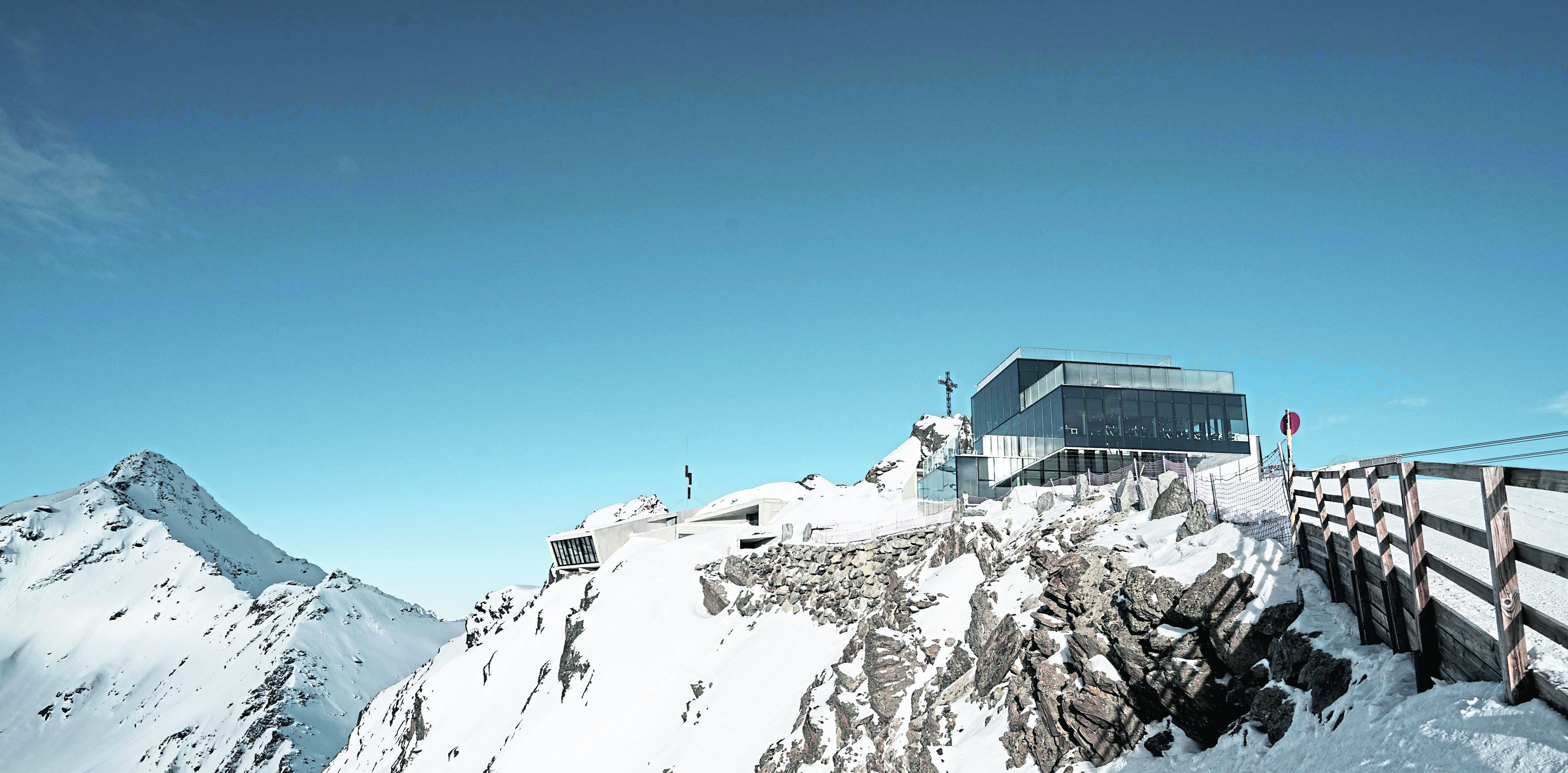 "I knew for us it was very good if they filmed here in Solden, but what then?" says Jakob Falkner, who runs the mountain's cable car company, Bergbahnen Solden, which owns the new museum building.
"For me, it was quite clear that we had to do something."
The mission accomplished
The result is a 10 million-plus euro brutalist-style bunker carved into the mountainside, designed by Innsbruck-based architect Johann Obermoser. Sitting in permafrost, it has the appearance of a villain's lair.
There are nine zones in total, with the content closer to a film than a traditional museum.
A walk down the "barrel of a gun" begins my journey into the attraction. It leads to a screen dedicated to the franchise's iconic and elaborate title scenes, which plays Sam Smith's Oscar-winning Writing's On The Wall, the theme song from Spectre.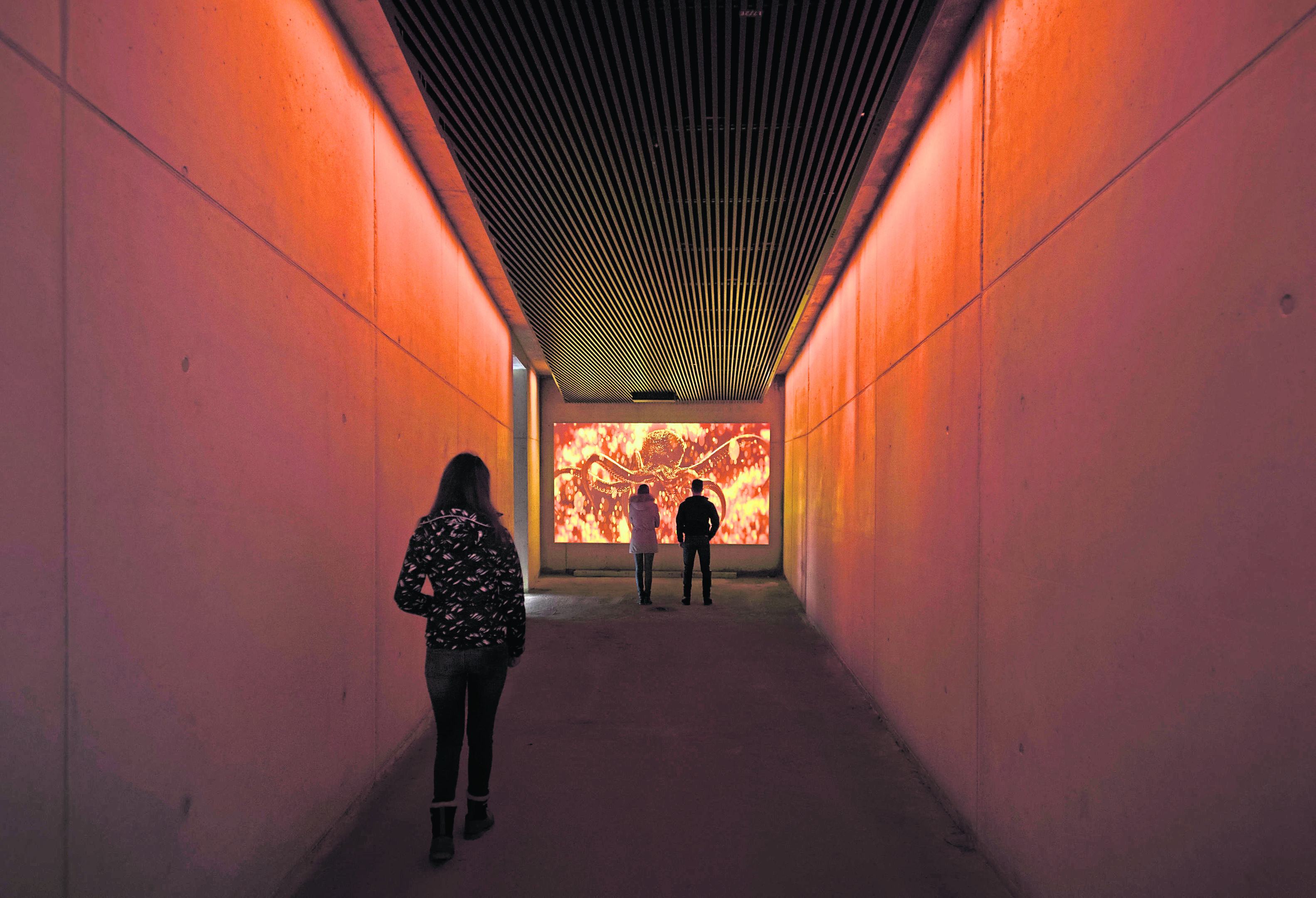 To the left is an open-air terrace where British actress Naomie Harris – Moneypenny in the last two Bond films – officially opened the building in mid-July.
A maze of ramps and tunnels follows.
Visitors are given a concise history of the 24 Bond films, while further inside they can get hands-on in an interactive "tech lab", which also displays props and gadgets.
The bullet-ridden and partially destroyed Britten-Norman BN-2 Islander flown by Daniel Craig in the film forms an impressive centrepiece; it's suspended from a ceiling in front of a wall of windows showcasing the region's majestic mountains.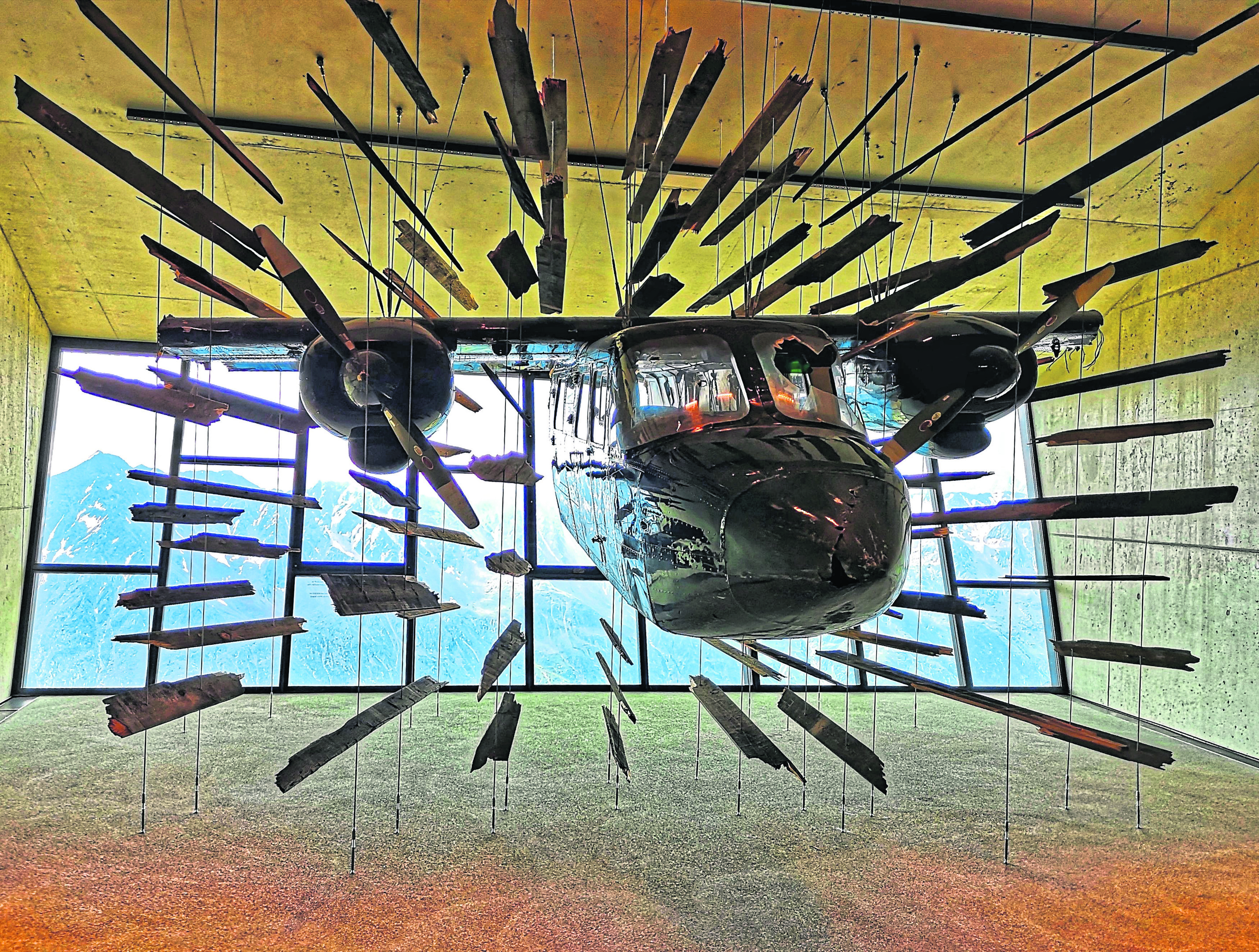 Construction of the attraction took just over a year and Jakob estimates 120,000 people will visit between summer 2019 and spring 2020.
"I knew this was a very, very special place up on the Gaislachkogl," continues the 61-year-old, who opened Elements in collaboration with EON Productions and Metro Goldwyn Mayer Studios, the film companies which jointly own the rights to the James Bond films.
The spirit of Spectre still looms
Leaving Solden's five-star Das Central hotel, where Spectre director Sam Mendes stayed during research trips to the area, I arrive at the summit of the mountain via two cable car journeys lasting just over 15 minutes.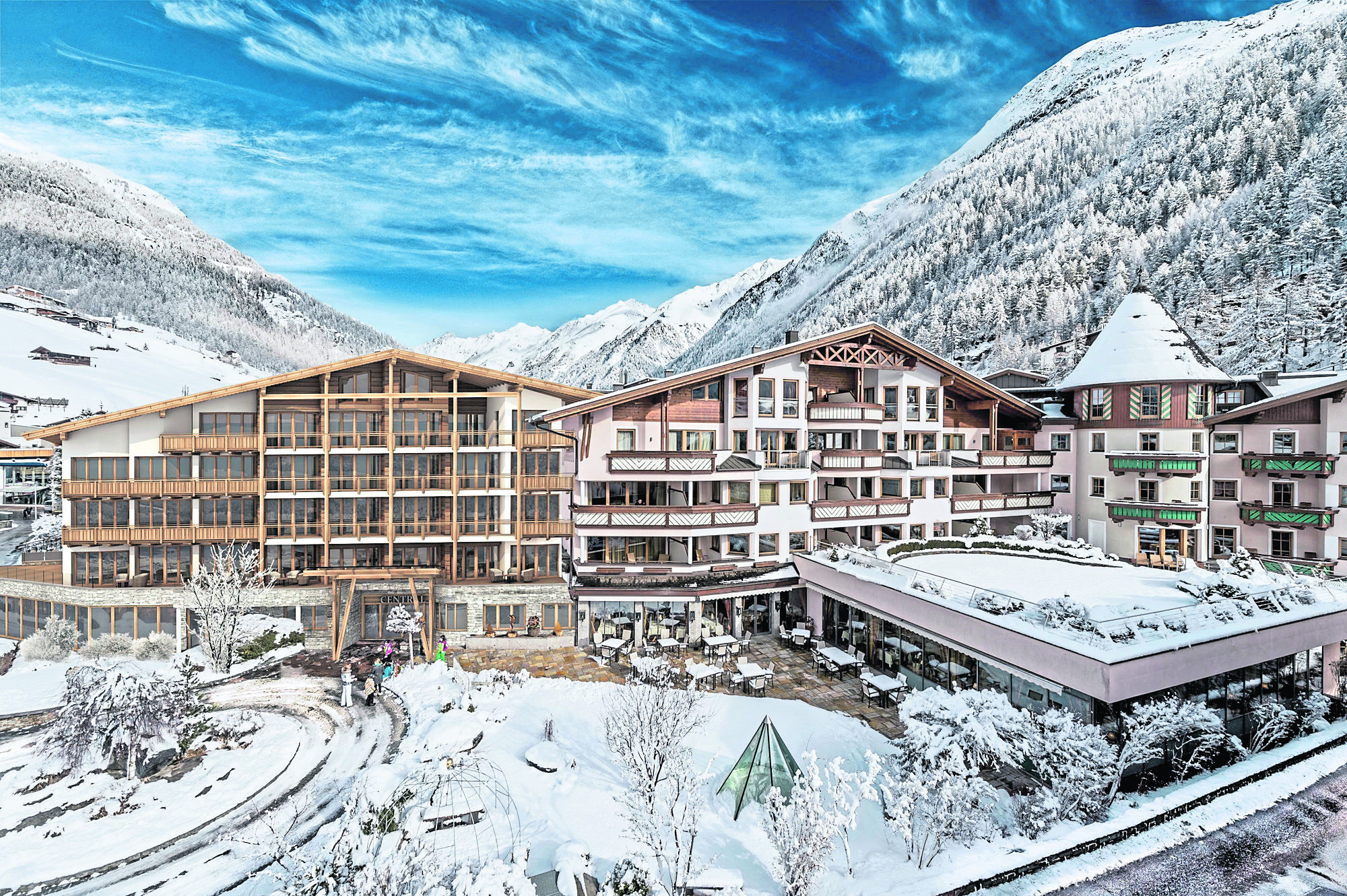 The gondola lift provided the backdrop for Spectre scenes involving Ben Whishaw's Q. Crews spent around six months here, with 15 days of filming resulting in approximately 10 minutes of footage for the film. They were initially attracted by ice Q, a gleaming three-storey restaurant with floor-to-ceiling glass, which serves gourmet food at altitude and is located next to Elements.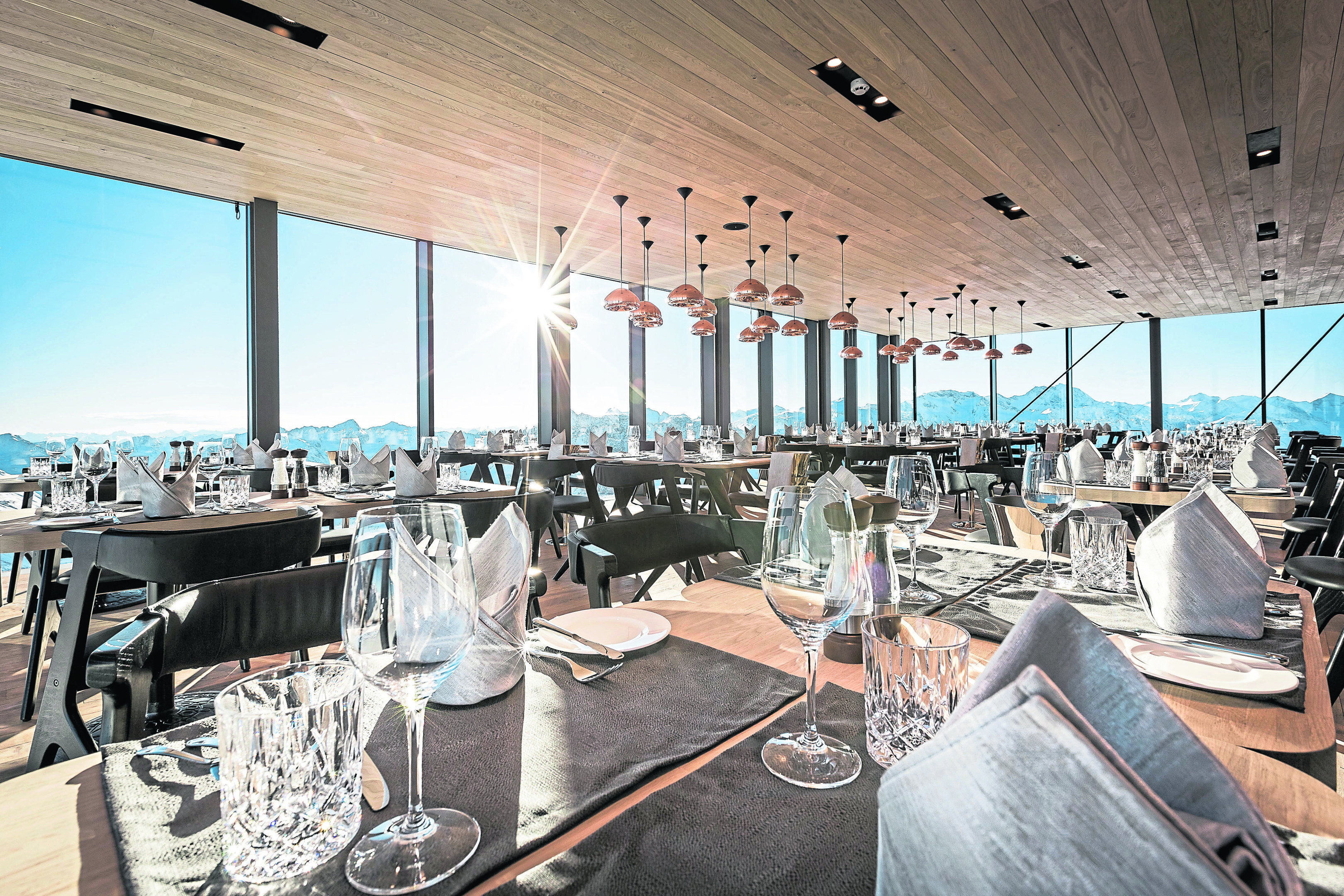 Fans of the film will recognise the building as the Hoffler Klinik, where 007 meets Bond girl Dr Madeleine Swann, played by French actress Lea Seydoux. She is kidnapped there, prompting the chase sequence, which was filmed in the nearby tunnel between the Rettenbach and Tiefenbach glaciers.
"Our director really wanted this character of Madeline Swann to work in a clinic which was extremely modern and beautiful, but kind of cold and steely at the same time," says 007 art director Neal Callow, who has worked on the last four Bond films and is the creative director of Elements.
"As soon as they discovered ice Q restaurant, they knew immediately this was the place; absolutely perfect, super modern, stunning views, cold, frosty and shiny like a jewel of the Alps, so that's why we are in Solden."
Destined for success
Seeing a montage of Bond villains reminds me that it is more than 55 years since Ian Fleming's spy novels were first adapted for the big screen.
Talks are already underway for the next instalment – due to be directed by Danny Boyle until he dropped out because of "creative differences" – and the museum will be updated to reflect the new film.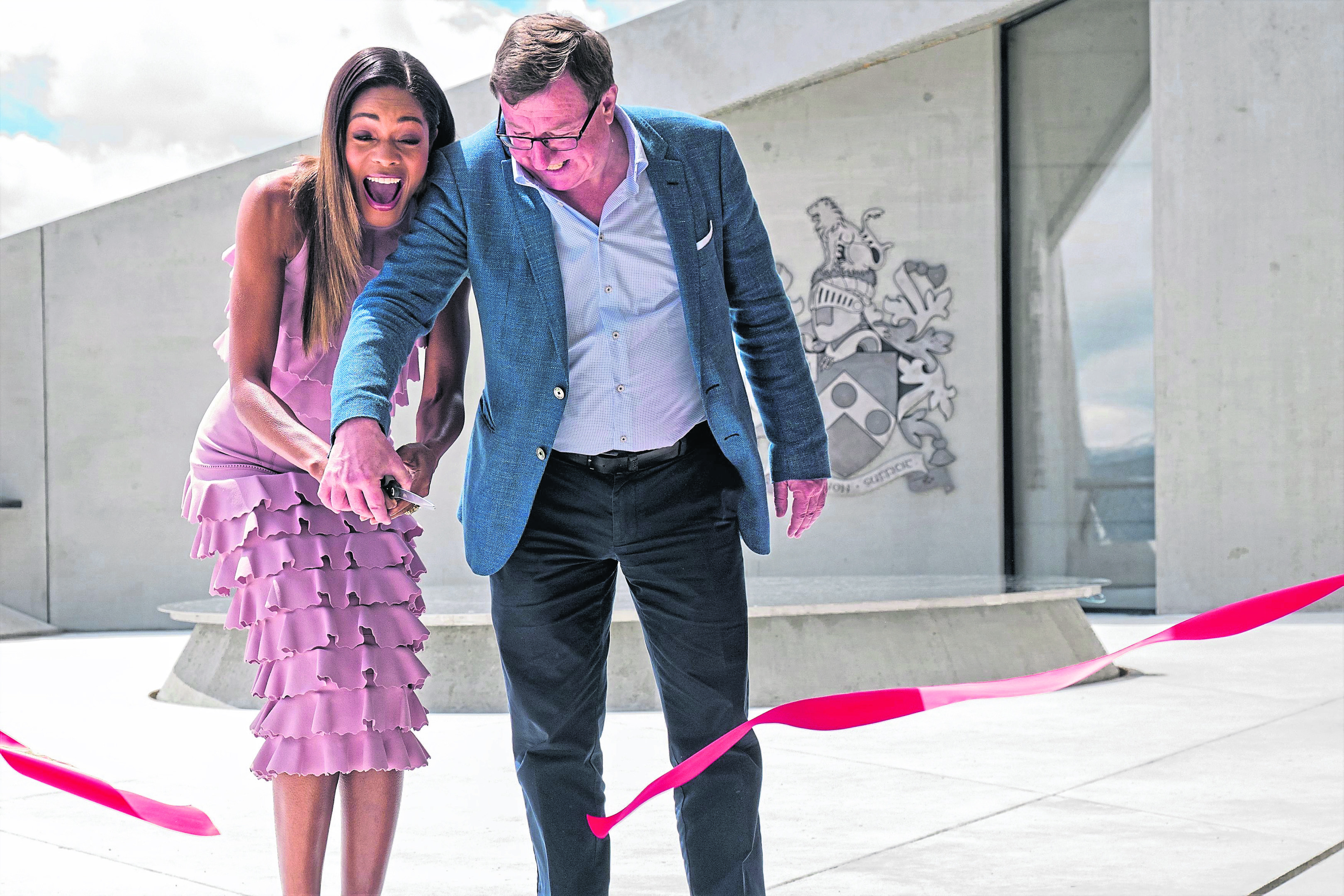 In half a century, the world's most famous fictional MI6 agent has sipped vodka martinis across the globe, from Agra to Istanbul, Monaco to Mexico City.
Solden's 007 connections could easily have been forgotten among the lengthy list of exotic filming locations. But Jakob was determined that would not happen. And, thanks to his successful mission, there is now a permanent bond.
Doubles at Das Central Hotel in Solden (central-soelden.com) start from £136 per person/per night (summer) and from £178 per person/per night (winter), based on two people sharing on a half-board basis.
007 Elements (007elements.com) is open daily from 9am to 3.30pm between July 12 and September 30, and October 26 and May 1. Adult tickets cost £20, combined tickets including the cable car cost £48.
Admission to Area 47 (area47.at/en) water park starts from £20 per adult/per day.