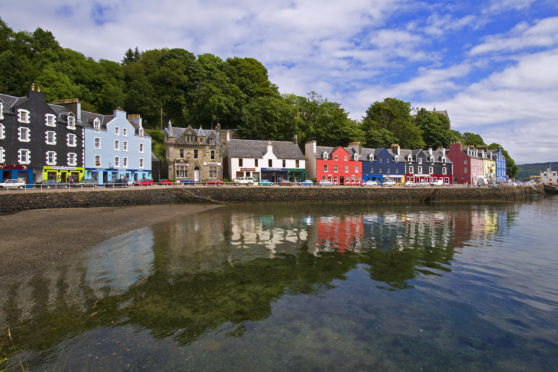 Film fanatics from across the globe are expected to flock to Scotland with the publication of a new guide celebrating the country's success on the silver screen.
To mark what would be the 130th birthday of television inventor John Logie Baird today, tourism body VisitScotland has launched a new book encouraging jet-setting fans to visit the sets of some of the most famous TV series.
Highlights include a guide to Ardverikie House – the setting for Monarch of the Glen – and the colourful Tobermory on the Isle of Mull, better known to many as the fictional town of Balamory.
Fans will also be able to retrace the steps of a young Queen Elizabeth II with information about Slains Castle and Cruden Bay, which feature in the popular Netflix drama The Crown starring Claire Foy and Matt Smith.
Further south, television fans can explore the sets of period time-travel drama Outlander and some of the breathtaking landscapes transformed into alien locales for long-standing BBC favourite Doctor Who.
It even takes a detour into the animated world with features on classic 80s cartoon The Family-Ness and the satirical South Park.
And as with any TV guide, the book contains special sections on select films such as Sheila Hancock's Edie, Whisky Galore and Trainspotting.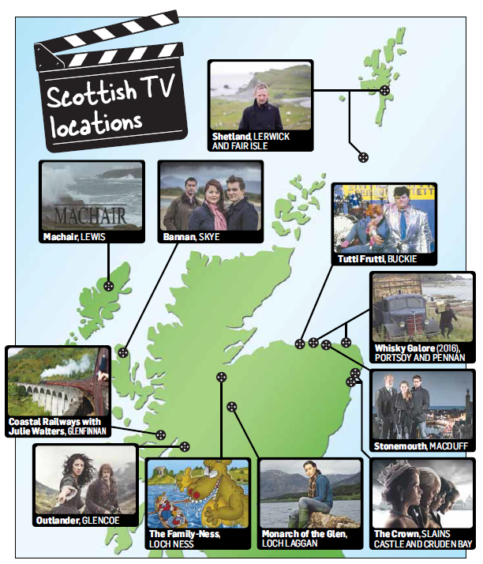 Peter May, the co-creator of Gaelic soap opera Machair, penned a special foreword for the guide.
He said: "Filmmakers and TV companies from far and wide make the annual pilgrimage to Scotland to fill their viewers' screens with stunning images of snow-peaked mountains, silver beaches and turquoise seas.
"Scotland presents a unique landscape and culture for those film and TV companies as settings not only for documentaries, but for top-rated timeless dramas."
Jenni Steele from VisitScotland said: "The impact of filmmaking in Scotland goes far beyond production spend.
"Scotland's appearances on TV have the potential to reach huge global audiences and, with research finding that one in five visitors are inspired to visit after seeing it on-screen, the opportunities for the tourism industry are immense."
She added: "The list of television shows and locations featured in TV Set in Scotland is not exhaustive, but this fun and informative guide, which contains firm fan favourites alongside little-known gems, serves as a starting point for visitors wishing to explore the many on-screen locations and nearby attractions."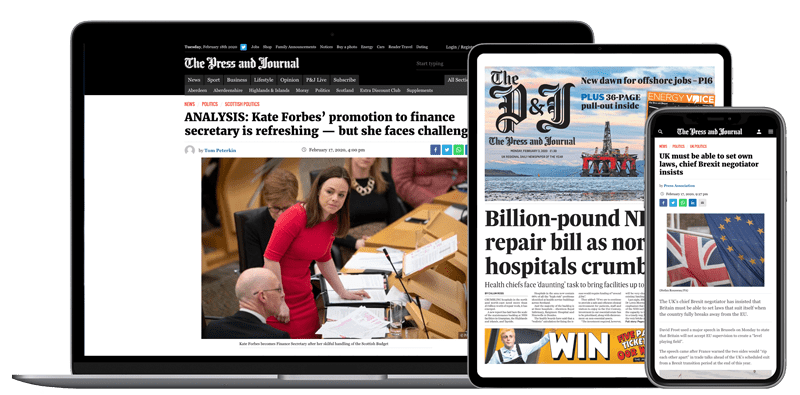 Help support quality local journalism … become a digital subscriber to The Press and Journal
For as little as £5.99 a month you can access all of our content, including Premium articles.
Subscribe