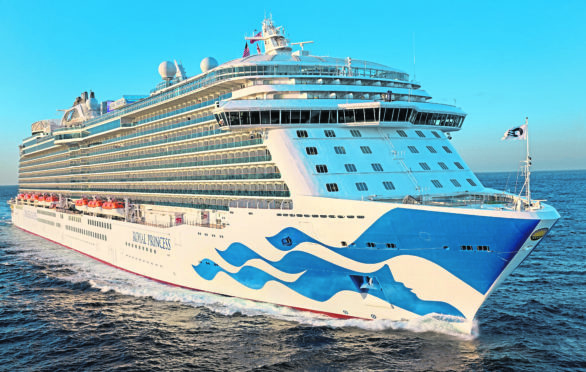 During visits to Invergordon, I'd feel a pang of envy seeing the relaxed-looking passengers disembarking from cruise ships.
So when offered a chance to try a few days myself at sea on board the Royal Princess, I took it.
This was my turn to feel special…
But I quickly discovered the "royal" treatment that I was receiving wasn't just for me.
Everyone on board was treated like a celeb and received exceptional service from the friendly, always-smiling staff.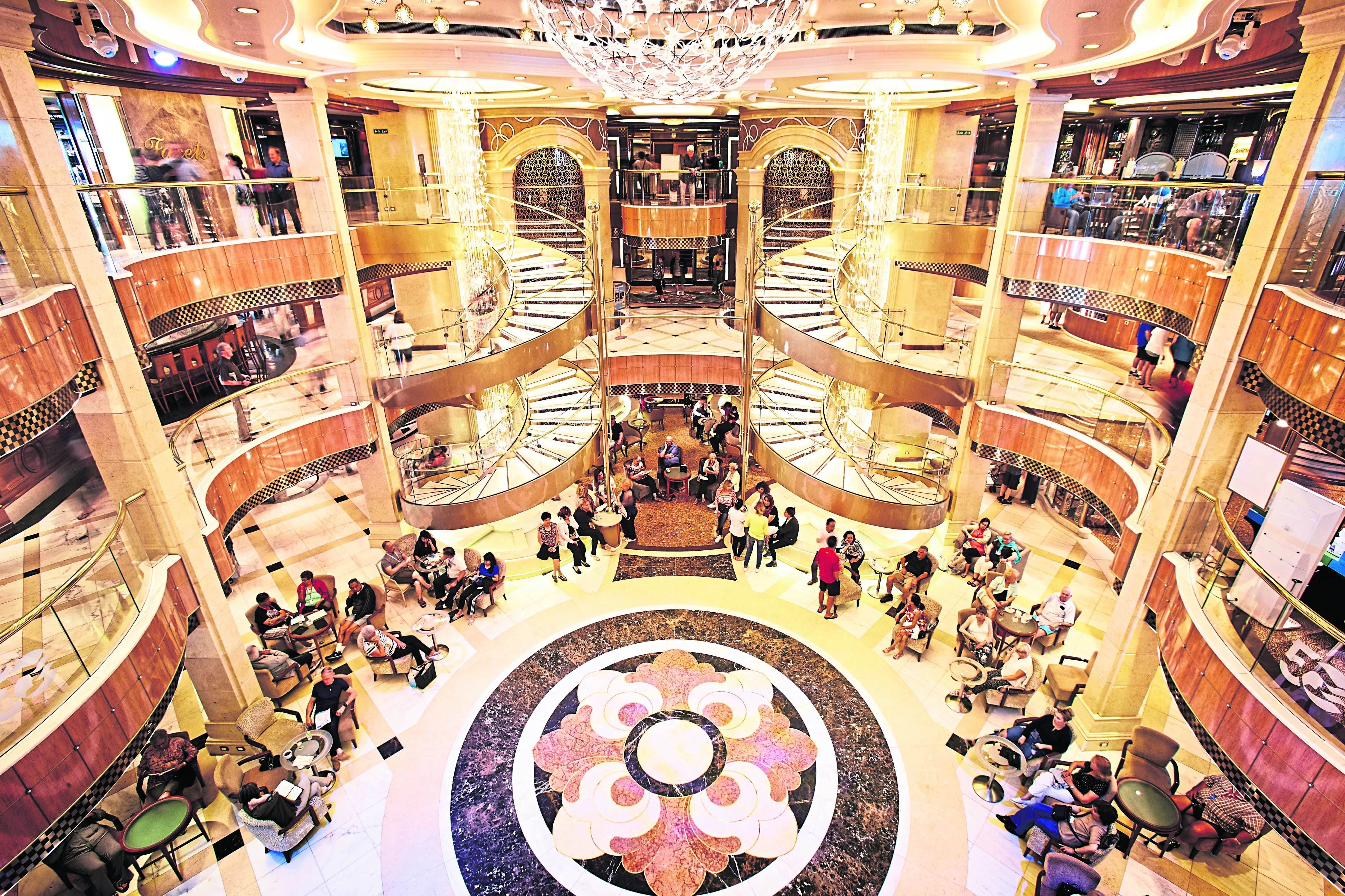 My first sighting of the Royal Princess, a regular visitor to Invergordon, came as my plane flew over Southampton docks.
I was joining the ship there and sailing to Peter Port in Guernsey and Cobh and Dublin in Ireland .
First impressions were great – she really looked like a floating palace.
Boarding was a doddle, far easier and more relaxing than catching a flight.
Once through security checks, passengers are free to explore the ship before she sails.
No need to worry about carting your luggage around either as it's delivered to your cabin.
I'd been allocated a lovely double-suite stateroom, well appointed with en suite shower room, dressing area and large glass-fronted balcony – a truly marvellous place to sit and watch the world float by.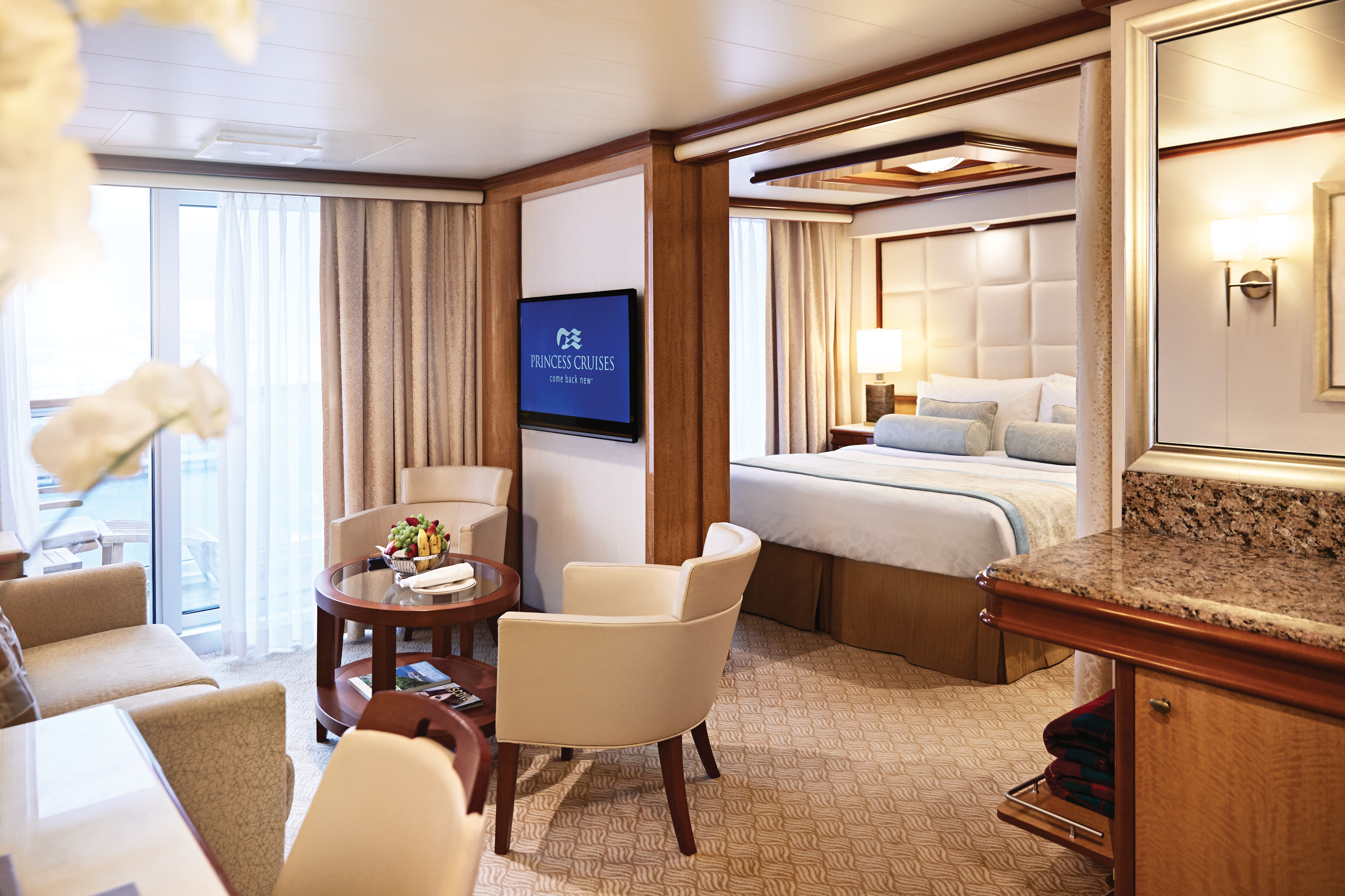 After unpacking, I headed for the three-storey piazza-style atrium.
It's very glam, with lots of smoked mirrors and sparkling glass.
My jaw dropped several times as I roamed from bar to restaurant to shop and then back again.
It would have been rude not to sample some pre-dinner cocktails in Crooners Martini bar, a beautiful art-deco-style venue, where I met my delightful fellow shipmates.
As we left Southampton, the captain did something that made me smile.
He had ship's horn play a few lines of the theme tune from the classic 70s TV show The Love Boat, which was set and filmed on a Princess Ship.
I sipped my Bloody Mary, watched Southampton glide by, relaxed and began to feel like a princess myself.
In the big band ballroom, a large brass band blasted out the sort of numbers that made people get up and dance.
Instead of hitting the dance floor, we headed for dinner in Alfredo's Pizzeria – shrimp salad to start followed by an authentic meaty pizza, if you're looking for recommendations.
Post dinner, in the Princess Theatre, Irish comedian George Casey provided plenty of laughs.
This is the biggest ship I've been on and it was fun exploring it.
Large enough to accommodate 3,500 passengers and 1,200 staff comfortably, it has a dozen places to eat and a further eight restaurants where you can dine in style for a little extra.
Oh, and did I mention there are umpteen snack bars, an ice-cream parlour and room service any time you want it?
You could eat yourself silly, so pack Lycra-loaded clothing.
If you want to burn off the excess calories, there's a gym, pool and outdoor sports courts, but it's also good to simply walk round the decks and take in the views and sea air.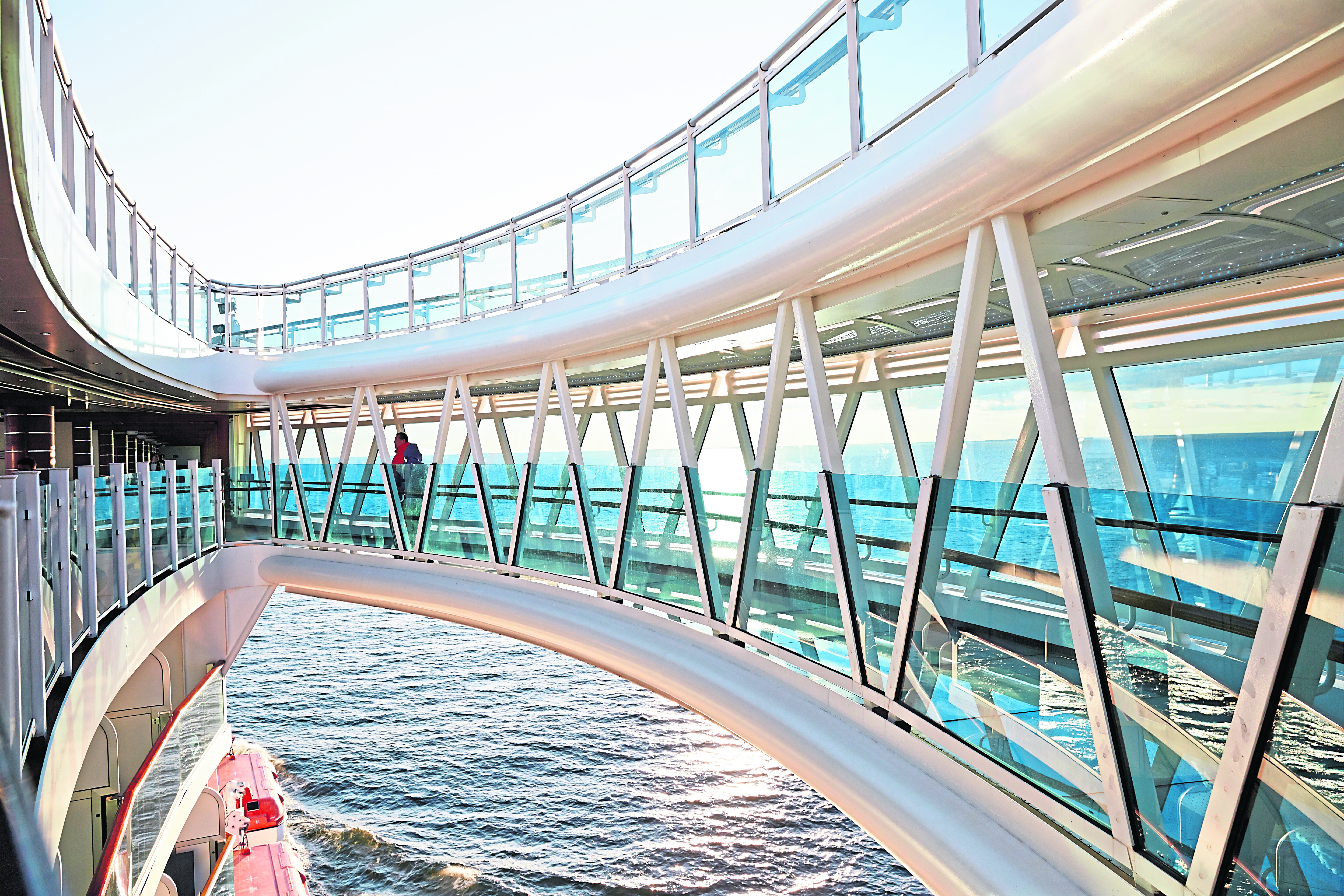 Thanks to a storm, our visit to Guernsey was cancelled, but this gave us a chance to experience life at sea.
A daily newspaper, the Princess Patter, delivered to the cabin, let's you know what's on.
And there's an awful lot…
As we gently sailed on to Cobh, (pronounced Cove) a seaside town in the county of Cork, we tried the Lotus Spa & Beauty Salon, enjoyed strolling along the glass-floor walkway stretching out across the ship's side, visited the casino, attended an art lecture and took part in a 70s-themed quiz.
That second evening was a formal one and most guests dressed up for the occasion, but you're not obliged to follow suit.
One highlight was being invited to pour champagne into an enormous champagne fountain tower – a great experience, followed by more fine dining in the Symphony dining room.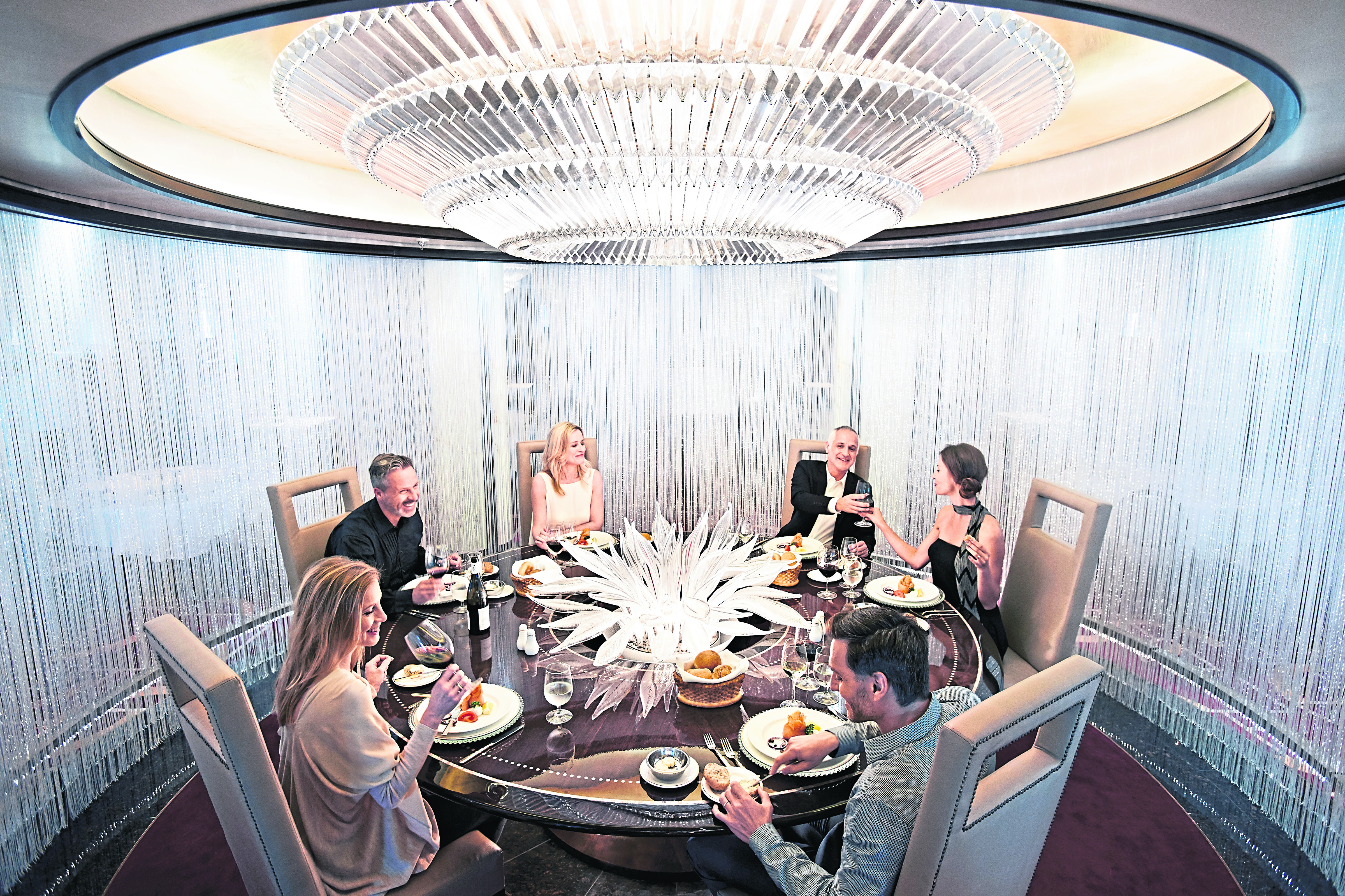 By the end of the day, I think I'd consumed my own body weight in food.
We docked in Cobh, a beautiful part of the Emerald Isle with a dramatic coastline and picturesque, sandy beaches.
Once a small fishing village, it's been a popular destination for cruise ships for years.
It's famous because it was the Titanic's last port of call. She docked here in 1912, picking up 120 passengers before heading out to meet her fate.
A port-side exhibition tells her story.
From here we boarded a coach to visit the pretty city of Cork some 10 miles away and also swung by Blarney Castle and Gardens.
Despite being told "Don't do it, you talk enough already" I was dangled upside down and kissed the famous Blarney Stone which, legend has it, grants you the gift of the gab.
The gardens here are superb, with everything from a poison garden to a witches stone and waterfalls to view, so allow plenty of time to wander round.
Back on board, we enjoyed pre-dinner drinks in the maritime-themed Wheelhouse Bar and ate in Sabatini's Italian speciality restaurant as we sailed overnight to Dublin.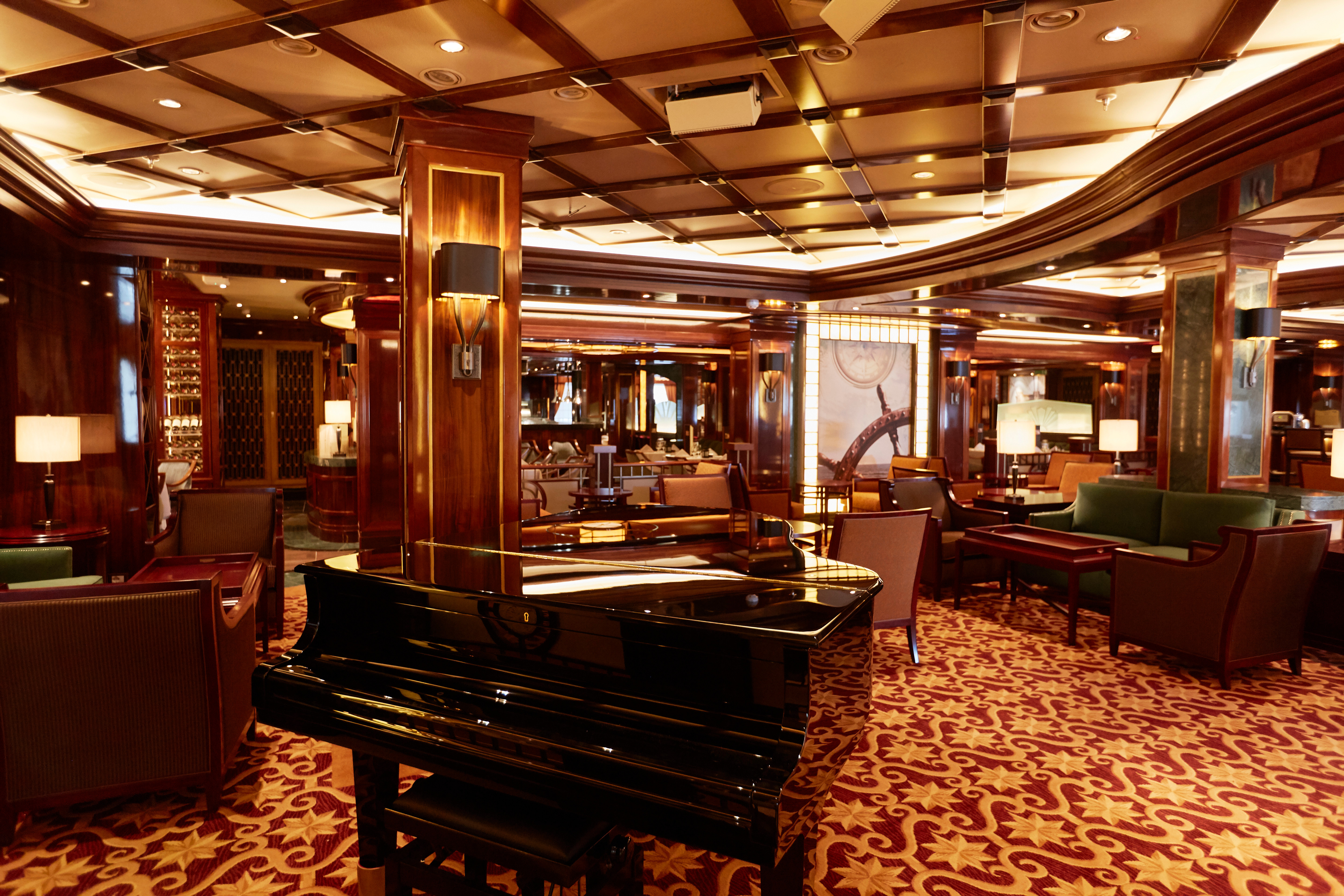 Passengers can either discover Dublin under their own steam or join a pre-bookable organised tour, which I'd recommend as you get your own guide who highlights things you may not have noticed yourself and tells great back stories.
While in Dublin, a tour of the Guinness Storehouse is a must – pouring the perfect pint is harder than you think – and the views from the top of the building are amazing.
While the city's lively Temple Bar area is probably the best-known area, there are loads of fabulous green spaces, galleries and museums waiting to be discovered, too.
My last meal on board was in the fabulous Crown Grill speciality restaurant, where they really, pardon the pun, push the boat out.
It was, with a heavy heart – and I'm sure a few extra pounds in weight – that I reluctantly waddled down the gangway of the Princess Royal to catch my flight home.
The ship sailed on, docking in Invergordon a few days later.
And, yes, I envied those passengers once more.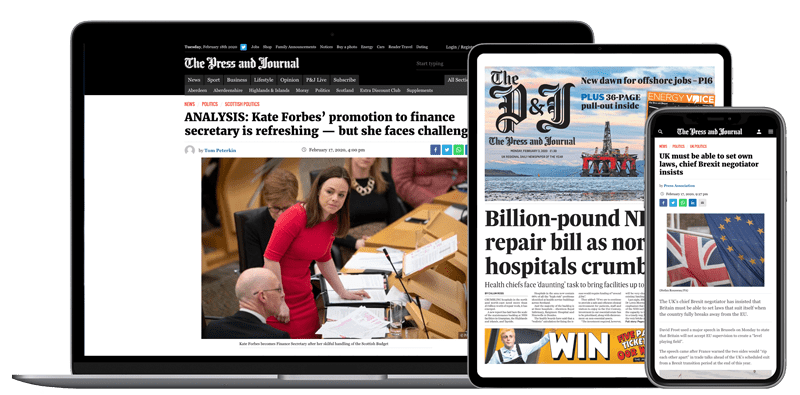 Help support quality local journalism … become a digital subscriber to The Press and Journal
For as little as £5.99 a month you can access all of our content, including Premium articles.
Subscribe