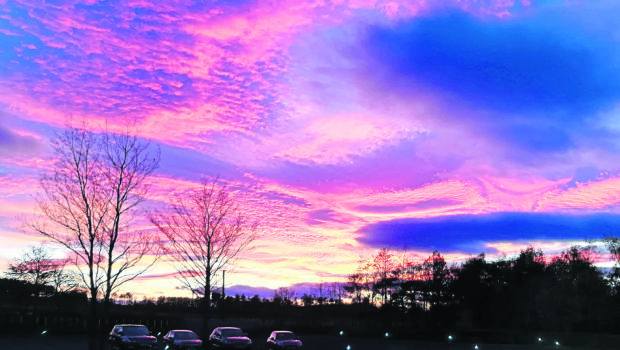 One of the perks of this job is being invited to visit new holiday ventures when they open, whether that be five-star hotels, self-catering apartments or caravan parks.
And when the opportunity arose to do just that recently, I jumped at the chance to make the short journey to one of my favourite Scottish locations – Perthshire.
Inchcoonans to be precise. Never heard of it? Well, fear not, as I spoke to friends who live 10 minutes along the road in Longforgan, and they hadn't heard of it either.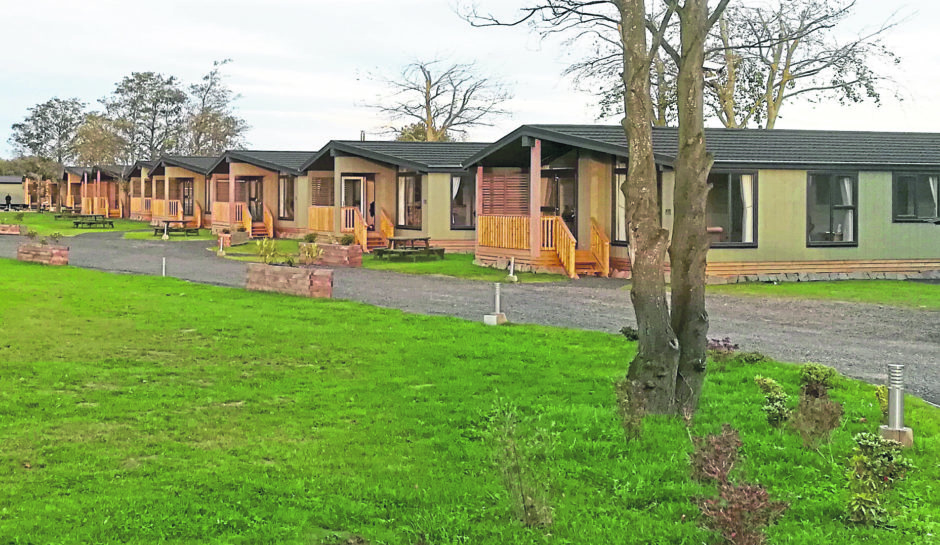 The oddly name Inchcoonans is near Errol, which is home to the Cairn o' Mohr winery, well known for its range of fruit wines. You can visit the winery and try out their range of wines and cider, and even grab a bite to eat in the cafe. But for us, we were keen to reach our destination to sample the five-star luxury lodges to which we had been invited.
Silverwood Lodges and Bistro has been a labour of love for former marine Rod Sim and his wife Adelle. Seven years in the making, the complex had been considered for a number of purposes before the couple settled on the final development.
With four wedding venues in close proximity, Silverwood can provide luxury accommodation for guests if the venues themselves can't offer them a bed for the night. In fact, when complete, Silverwood will be able to sleep 100 people and also host its own weddings in a large bespoke marquee which can hold 200 guests. The first brides have already started visiting, intending to be the first to tie the knot here early next year.
But we were there without the excitement or worry of a wedding, to simply soak in the peace and tranquillity of the surrounding countryside – and soak in the giant Jacuzzi bath too. And it was while relaxing in the Jacuzzi, looking out over the rolling Perthshire fields, that we were able to watch a bird of prey landing on the branch of a tree just feet away. And as for the sunsets we witnessed, they were some of the best I've seen.
---
>> Keep up to date with the latest news with The P&J newsletter
---
It was a struggle to leave the plush, modern lodge, but the following day we didn't have to go far for some excitement, as a mere two minutes' walk along the quiet country road lies Mackie's crisp factory.
For a crisp addict, this was nirvana. We had hoped we'd be able to take a look inside, but they don't yet offer guided tours or a sneak peek, so we had to make do with buying up an unhealthy amount of crisps from the little shop to take back and gorge on in the lodge.
With Perth and Dundee being equal distances away in opposite directions, there are plenty of activities to indulge in while staying in this area. And with the A90 only a mile away, you can be in either destination in about 15 minutes.
We chose to head to Dundee, on account of the much heralded new flagship V&A Museum. I have been keeping a keen eye on its progress over the past years and months and was eager to get a look at the finished building, both inside and out.
And I was very impressed with its exterior, as well as the whole regenerated waterfront area.
Jutting out into the Tay, the V&A looks quite at home with the choppy waters lapping against its bow. And its Ocean Liners exhibition continues the seafaring theme, offering a glimpse into a more decadent age of travel. While, of course, Discovery lies beside it, along with its visitor centre, too.
Add to that the Dundee Science Centre, Verdant Works, McManus Art Gallery and Museum, Transport Museum and fantastic family swimming pool and you have a city bursting with attractions. The entire waterfront development looks fantastic and was bustling with tourists.
When we visited a few weeks after the V&A opened, I had naively thought the fuss and attention would have calmed down somewhat, but there were visitors from all corners of the globe and the queues were lengthy. Hats off to those in charge who had the vision to turn a once maligned city into a magnet for the world's culture vultures.
After our busy day in the City of Discovery, we returned to the warm embrace of our lodge at Silverwood for another relaxing soak with a well-earned glass of wine. Something I predict a growing number of people will be doing in the coming months and years.
You might not have heard of Inchcoonans before now, but Silverwood Lodges is certainly putting it on the map.