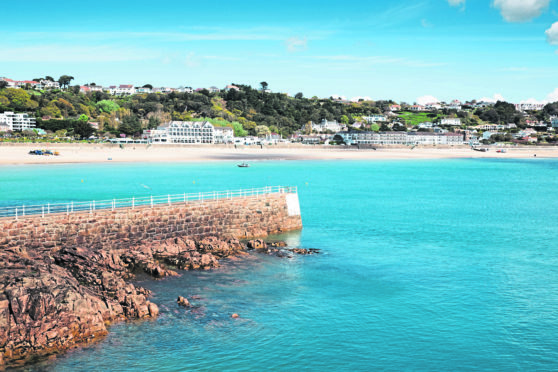 Jersey has always had a good, if not great, gastro reputation. Your gastric juices automatically start getting loud and difficult to mask when the Channel island is mentioned. It is probably the best place to eat in the British Isles.
You think of its royal potatoes, heritage tomatoes (and carrots), Royal Bay oysters, lobsters, spider and chancre crabs, hand-dived scallops, bivalve mussels and its beef. And your palate salivates.
But black butter may not come so quickly to mind. The ancient fare won't diminish your saliva production but it may increase your waistline.
Jersey cider butter is an ancient hangover from the times when the Channel island was covered in apple orchards. And cider drinkers.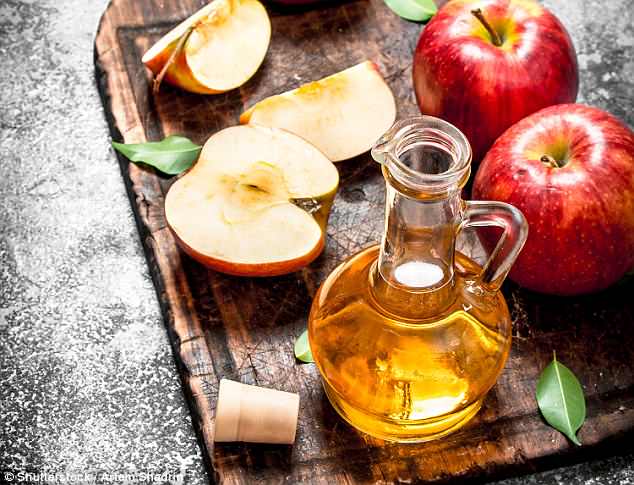 St Lawrence's La Faîs'sie d'Cidre celebrates Jersey's rich heritage of growing apples and making cider. The highlight is traditional cider making – using horsepower to pulverise apples, then building layers of pulp on a press to extract juice.
The traditional farmhouse delicacy – called Beurre Nier in Jerrais (the local Norman-French dialect) – is spread on bread and toast or can be paired with cold meats or curry.
Cider has been made in Jersey since the 16th Century. The 18th Century saw its glory days. Cider supplemented wages. So as not to waste the apple harvest, black butter making co-operatives were common and making the conserve was an excuse for a party.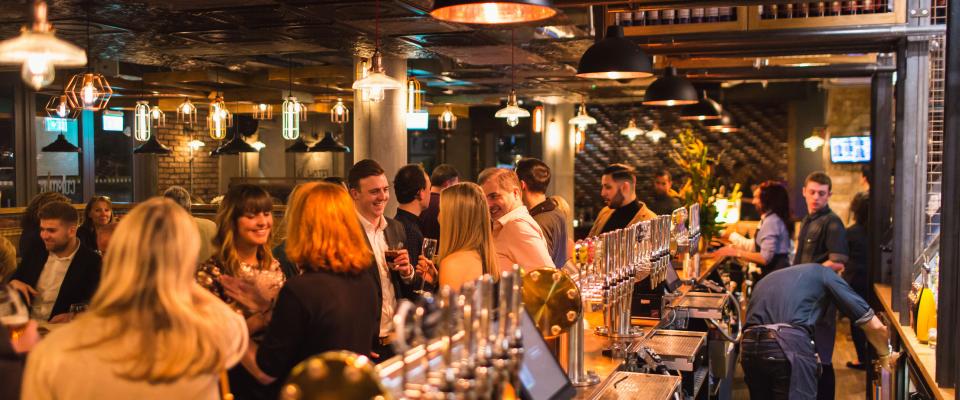 Every autumn the National Trust Jersey holds a three-day black butter festival at its headquarters at The Elms, St Mary, at the head of St Peter's Valley. Everyone is free to peel apples and stir the brass cauldron with a traditional paddle. In the old days the butter was made over two days over a giant fire.
In October, Jersey has a Tennerfest where you can get some bargains (from £10-£20) at some of the best restaurants around the island.
There are so many to choose from such as Longueville Manor with its Victorian garden and The Atlantic on La Mont de la Pulente, St Brelade, next to La Moye Golf Club looking across St Ouen's Bay. It has a £55 market menu and a seven-course, £85 tasting room menu.
It offers such delights as liquorice-confit lamb neck with sweetbread, gin and tonic granite and lychee mousse.
Sumas at Gorey Hill has a local shellfish bisque as well as stunning pan-fried brill, crab ravioli, fennel ceviche, gremolata and Dingley Dale pork belly with tamarind, seared squid, and, of course, apple.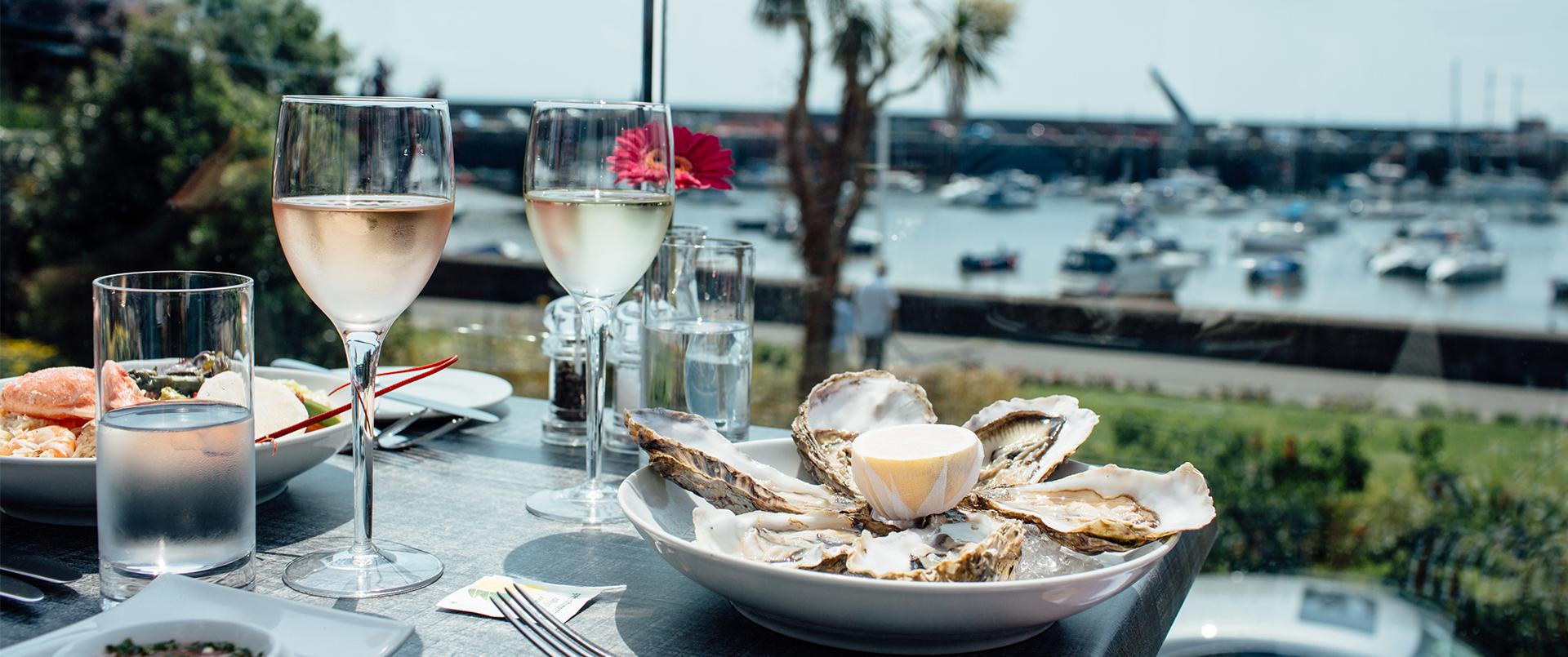 In St Helier, you have to go to the 5AA Rosettes Bohemia Bar and Restaurant, have an aperitif on its roof terrace before getting stuck into turbot. Its tasting menu (£79) includes oyster casserole.
Also try Kismet Cabana at Quaisne Bay, St Brelade, and Samphire on King Street in the main town of St Helier. You cannot go wrong.
If you are lucky you might be cooked traditional dishes like bean crock (dried beans with pigs' trotters), la soupe d'anguilles (conger eel soup) or fiottes (sugared flour and eggs).
Crash a local event, community or fete and you may be propositioned with some Jersey Wonders.
Traditionally, Jersey housewives cooked their Wonders as the tide went out. If they cooked them on an incoming tide, the fat in which the Wonders were cooked would invariably overflow the pan. The nearest equivalent is the doughnut, although Wonders are never coated in sugar or filled with jam.
The more weight-conscious and less sweet-toothed, just settle for a half pint of shrimps or prawns. The beachside La Braye Bostro at St Ouen Bat serves "seaside classics with a Mediterranean influence" as well as "ice cream with surprise sprinkles".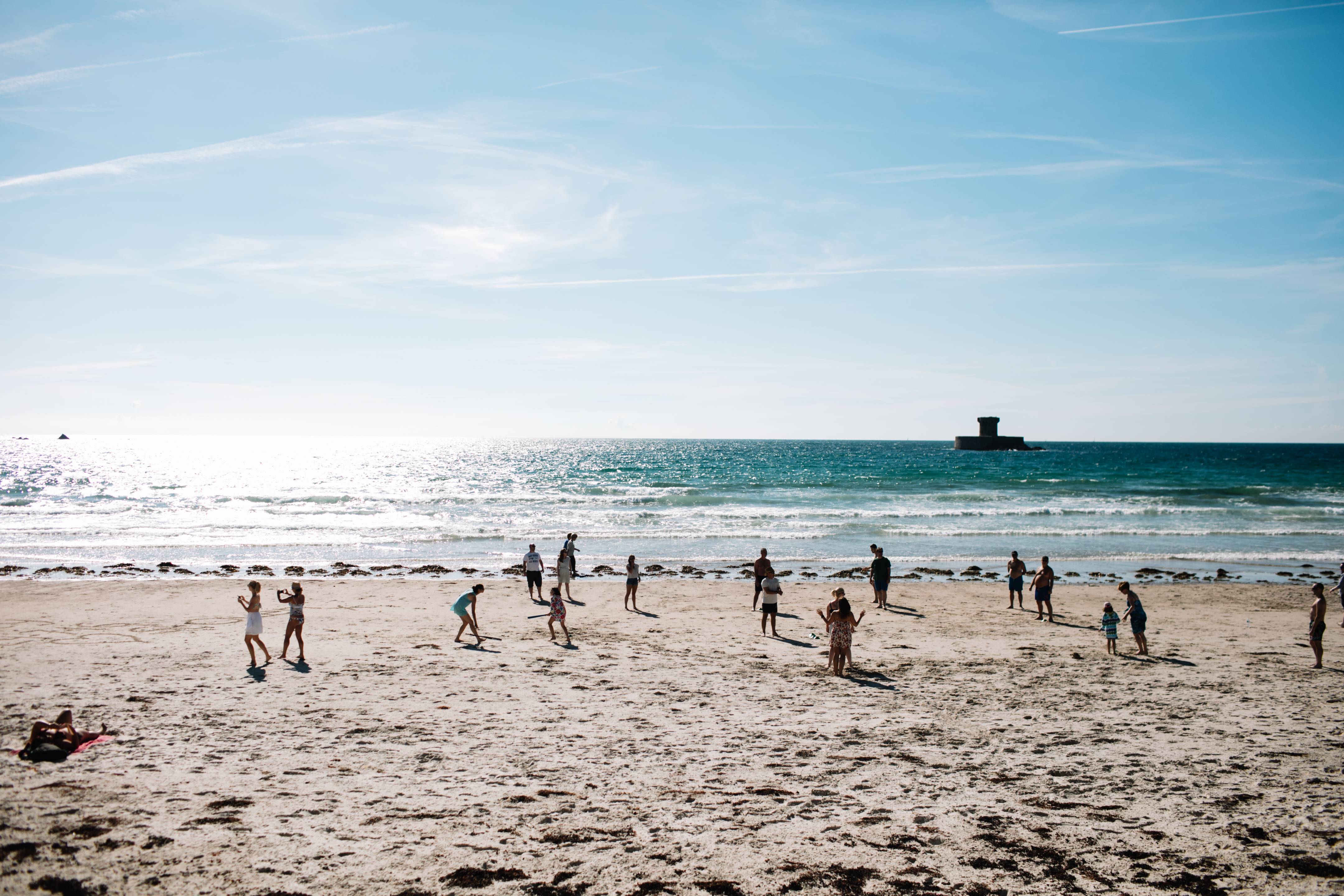 Jersey's coastal landscape is undergoing a series of dramatic and worrying transformations due to "human-induced climatic alterations", increasing acidification, algal blooms and the consequent disappearance of species. Jersey's chefs are re-connecting to "historic inhabitation practices".
Seaweed, kelp and bivalves, oysters and clams are crucial acts in water purification and carbon dioxide absorption.
Waiters and sommeliers on Jersey will tell you that a single mussel filters 25 litres of water a day and an oyster 120 litres. Dulse (seaweed) is a vital protein source which doesn't require irrigation or fertiliser.
La Mare Estate's wines are the local wine of choice. Its dry red Bailiwick is made from Pinot Noir, Regent and Rondo grape varieties.
On such an apple-obsessed island, La Mare also makes VSOP Jersey Apple brandy and Jersey Apple Brandy cream liqueur.
The best crab sandwiches are found at The Hungry Man in Rozel Bay. Less local meals like mashed avocado bruschetta are aplenty. Perhaps the most unusual snack to be had is biltong. It is Jersey's latest export made by The Little Biltong Co.
There are more than 2,000 South Africans on the island.
Le Hocq Inn is the hub of consumption and very moreish.
So whatever you fancy on Jersey, one thing's for sure, you will not go hungry . . . or thirsty.