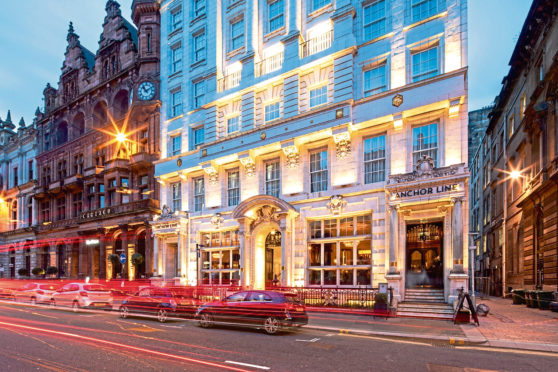 Michael Portillo is rarely seen without a copy of one of Bradshaw's famous railway and travel guides which he uses to navigate his way around the world.
While I didn't opt to wear a bright and colourful outfit of the type he favours, I did feel rather like Portillo as I pottered around Glasgow.
For in my clutches was a copy of the book by Tom Shields: 111 Places in Glasgow That You Shouldn't Miss.
This brilliant wee book is packed full of ideas for places you might want to visit.
Some were already familiar, such as George Square, the civic square named after George III, the monarch the book refers to as being "best known for losing Britain's American colonies and for having mental health issues".
The square is filled with interesting statues of the great and late, such as James Oswald, a Glasgow MP whose family were rich merchants and whose fortune was based on expertise in the African slave trade, and Sir Walter Scott, said to be the creator of Scotland's tartan and shortbread tourist image.
Do yourself a favour and don't rush across the square en route to somewhere else, but take time to stop, look at the statues, enjoy the gardens and ponder.
I don't think we do enough pondering or wandering these days.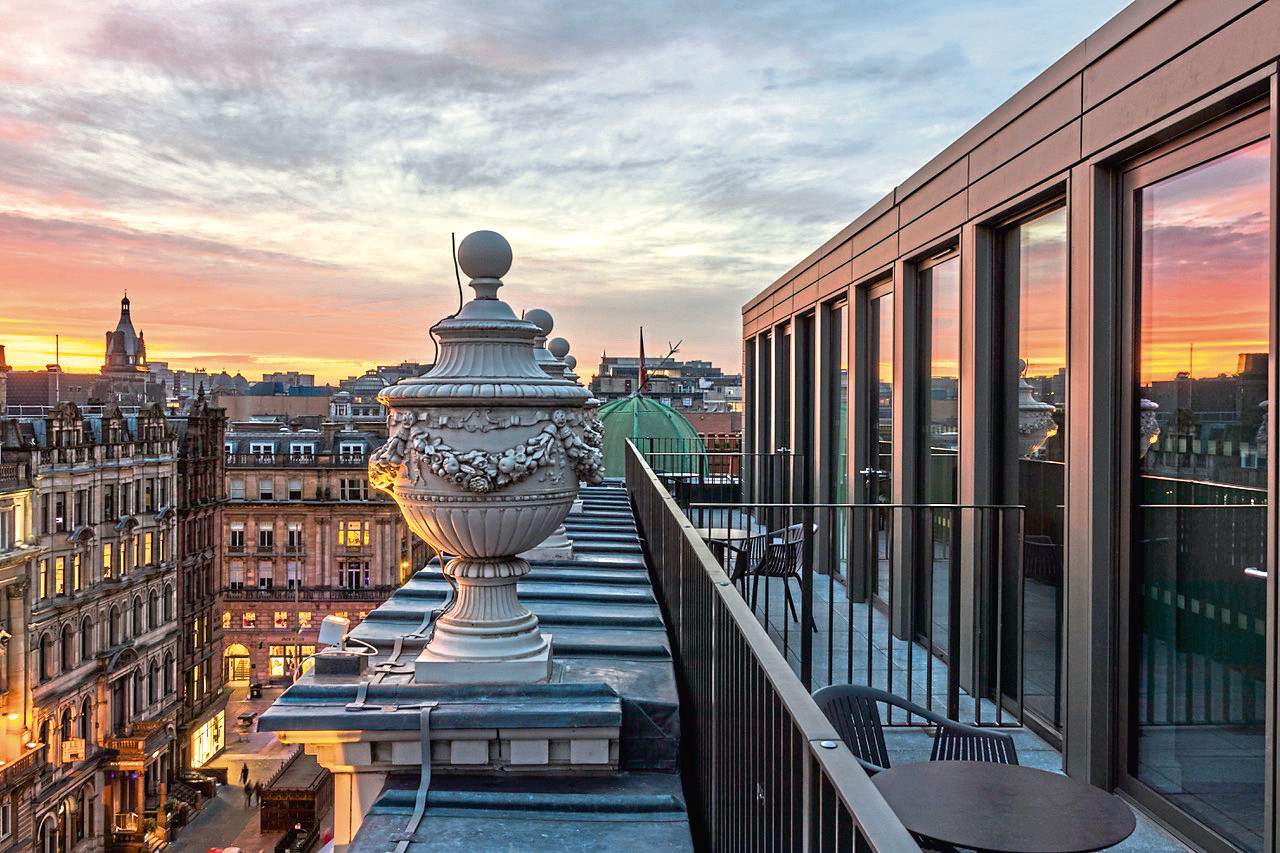 But during this trip to Glasgow, once known as the second city of the British Empire, we aimed to do that by slowly visiting some of the books' suggested venues.
Pretty close to George Square is the Glasgow Museum of Modern Art, known as the GoMA, and easily found thanks to the statue of the Duke of Wellington on horseback outside it.
You can't miss it. He'll have a traffic cone on his head.
The gallery often has quirky art on display and a visit there never fails to spark interesting conversations.
On this occasion it was work by Orkney-based film-maker Margaret Tait.
Just round the corner from George Square was our base for the weekend: Native Glasgow, a new concept to the city – an apartment hotel housed in the famous old Anchor Line building on St Vincent Street.
The Anchor Line was a shipping company that sent packets and passengers round the world, offering everything from luxury cruises to exotic locations to weekly sailings to New York from Glasgow.
Drawing on the opulence of a 1920s ocean liner, many of the original features have been kept intact.
Our first-floor apartment had been a captain's office and it included an enormous safe now converted into a walk-in wardrobe.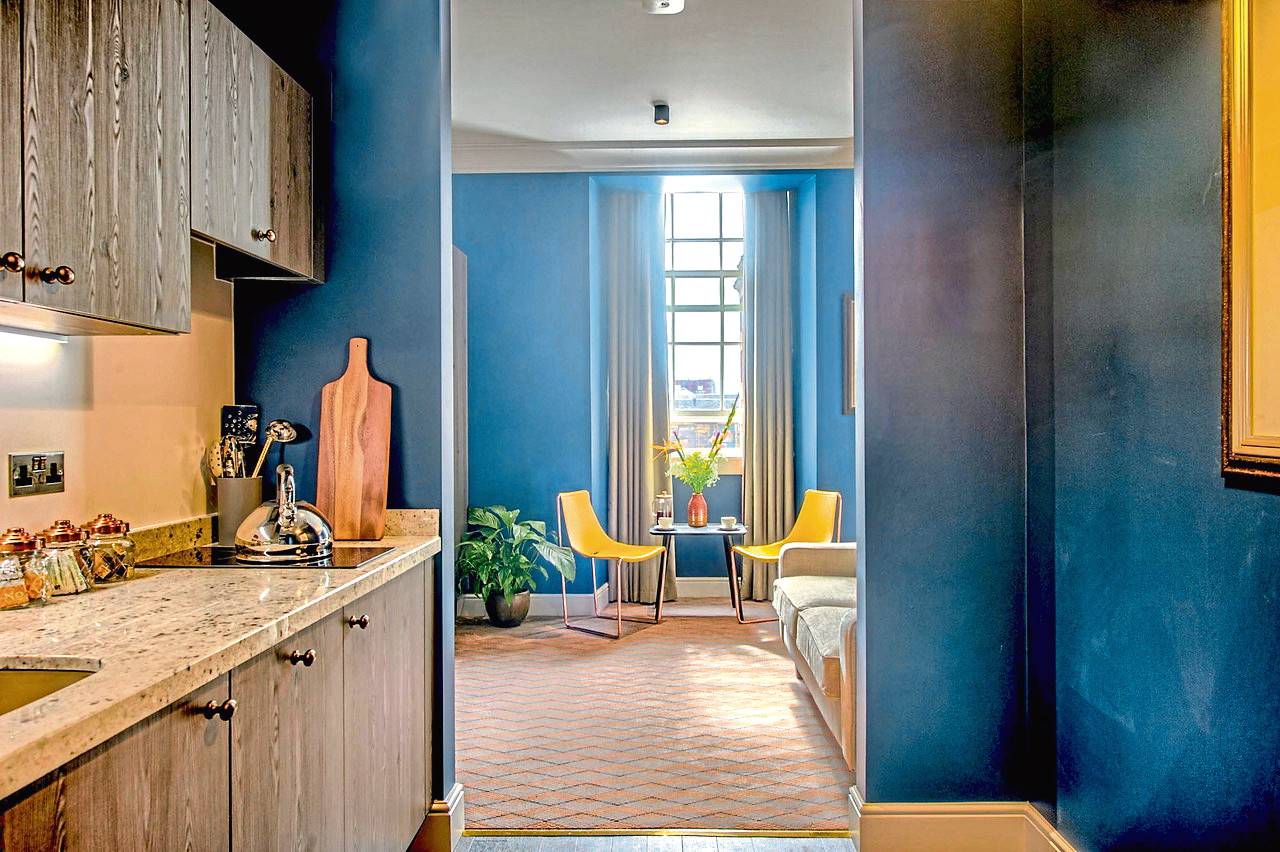 Along with a swish shower room and elegant bedroom, the apartment had a lovely big room with well-appointed modern kitchen, stylish breakfast bar and a comfortable lounge.
Traditional features included an enormous fireplace, wood panelling and delicate cornicing, but the walls, painted dark blue, sucked out all the light and made it gloomy.
Native Glasgow are keen on feedback, and I'm told the colour is being changed, and as you'll see from some of the photographs here, rooms higher up the building are wonderfully bright with great views.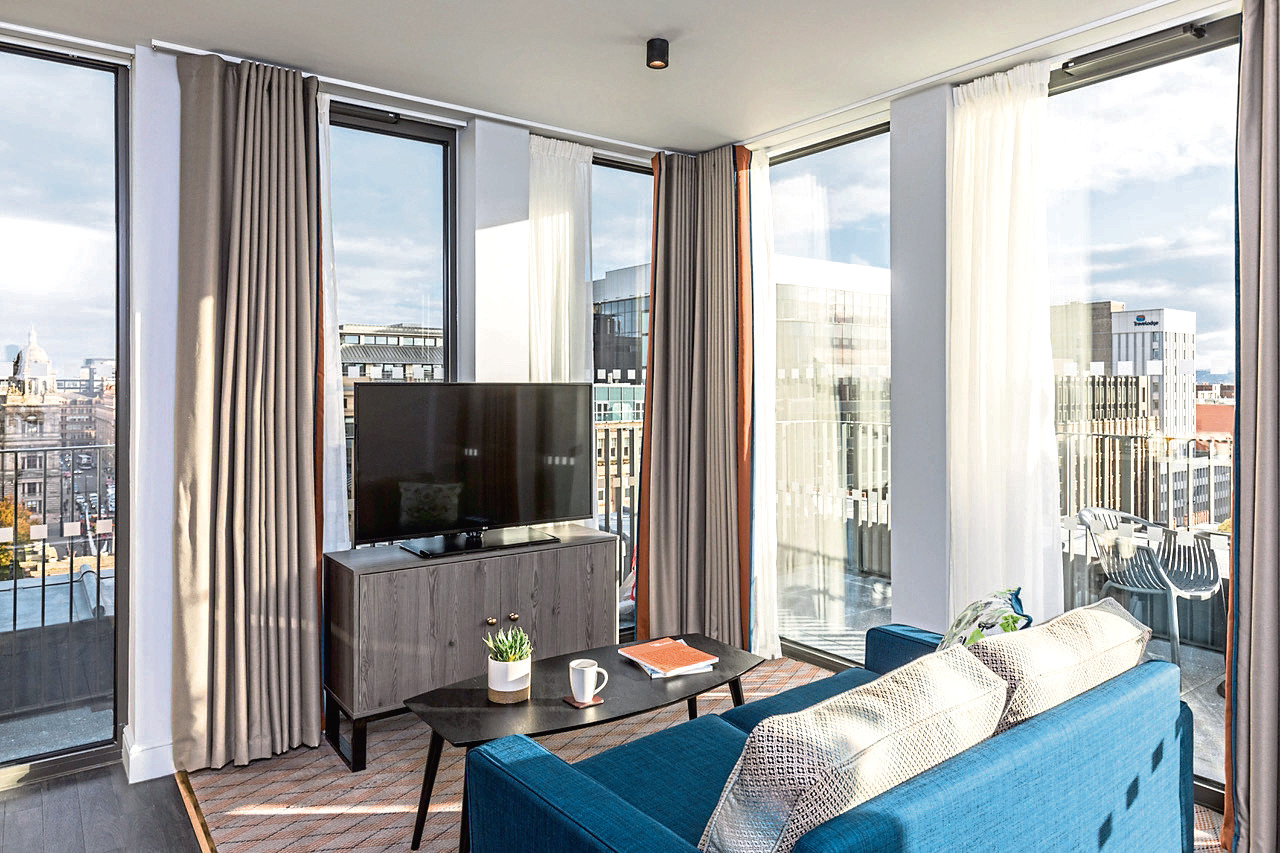 Gloomy is not a word that could ever be associated with the Anchor Line Restaurant below the apartments.
There's art deco lighting, elaborate ceilings, dozens of wonderful old photographs and colourful posters adorning the walls tempting people to visit far-flung locations, while old steamer trunks and suitcases create a sense of history and adventure.
The main part of the restaurant had been the first-class passengers' booking office, while a second area, only slightly less grand, was where second-class passengers made their dreams come true.
The food on offer is superb, the service sublime and a decent bottle of wine can be yours for less than £30.
The next day we followed the book's advice and rode the subway, aka, The Clockwork Orange, and headed to Kelvingrove Museum and Art Gallery.
Salvador Dali's Christ of St John on the Cross is a must-see but we also enjoyed an exhibition on the history of tartan and another on the history of Glasgow which, at one time, was largely home to Highlanders and the Irish.
From here we walked to the Riverside Transport Museum where the first thing we saw were displays about the Anchor Line.
We spent hours here and on the tall ship berthed nearby before catching the subway back into the city centre again.
Incidentally, we got lost a couple of times and stopped to ask for directions and both times the locals not only helped but offered to take us to the place we were looking for.
Glasgow certainly lives up to its reputation of being a friendly city.
Native Glasgow is centrally located which means it's ideal for exploring the city and its many wonderful amenities. Within a few minutes' walk of both Central and Queen Street railway stations, the serviced apartments offer a combination of home comforts and stylish living and there are no hidden costs. The price you see is the price you pay, which includes all the basics you'd expect plus fast wifi, luxury toiletries and even washing machines.
As for the Anchor Line Restaurant and Bar, it alone is worth a trip to Glasgow.
I wouldn't be surprised if it finds itself in the next edition of Tom Sheilds' book.