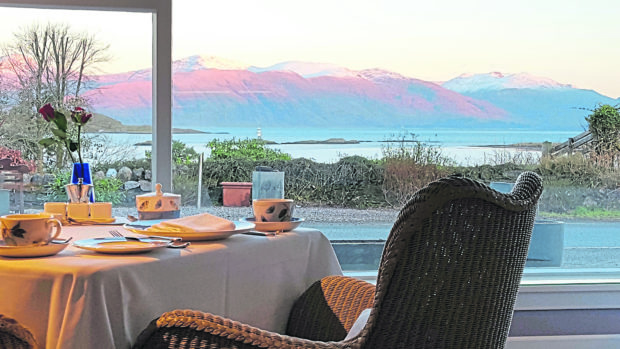 KE-BANG! Just as the last bit of air was being squeezed into the bike tyre, it burst.
The cap whistled by, never to be seen again.
We hadn't factored a puncture in our Plan A and didn't have a Plan B.
It looked like our idea of catching the wee passenger ferry sailing between Port Appin and the Isle of Lismore was, like the tyre, in tatters.
Until staff at the Airds Hotel, where we were staying, came to the rescue and loaned us a replacement bike.
They have several bikes available for guests to use.
It's that sort of hotel – they think of things guests might want even before they do, and look after you so well you never want to leave.
We'd driven there from Inverness, with the bikes in the boot, enjoying views of lochs, mountains, glens, villages and towns.
As mighty Glencoe hove into view we turned left, crossed Ballachullish Bridge and headed for Port Appin in Argyll.
Just before we reached the historic area we were stopped in our tracks by the sight of Castle Stalker, looking glorious bathed in winter sunshine.
It sits on its own teeny island in Loch Laich, dripping in history.
Restored in the 1960s, it's now privately owned, but it is possible to book a visit, on set dates.
Take a wander along the established walks in the area, and you'll get plenty of spectacular photo opportunities.
This wasn't an area I was familiar with and, as we approached the village, I was blown away by the landscape and views.
Why hadn't I been here before?
We stayed in Airds Hotel and Restaurant, regarded as a gourmet destination that attracts foodies from across the UK and beyond, drawn here by the comfort, location and amazing food created by head chef Chris Stanley.
Our bedroom – more of a suite really – had an enormous comfortable bed, classic furniture, its own sitting room and an en suite bathroom.
I loved the complementary decanter filled with one of my favourite tipples, a whisky mac, as it's perfect after a day spent outdoors.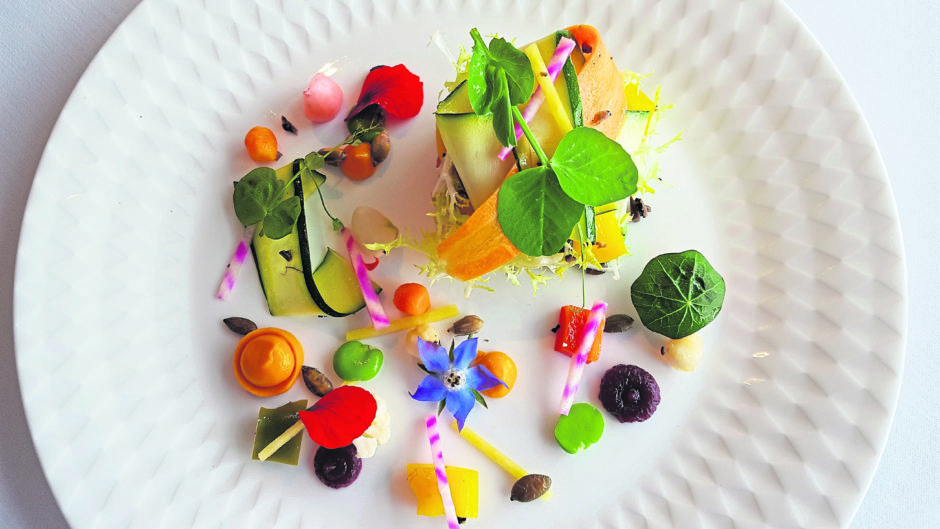 After checking in we set out to explore the area.
The village has a quirky visitor information point, actually the top of the old Sager Bhuidhe Lighthouse. From here we followed the Clach Thoull walk which starts at the back of the hotel.
This circular route is a must, as it offers spectacular views across Loch Lhinnie, Lismore, the Morvern mountains and the Isle of Mull in the distance.
As the sun set, the area was drowned in glorious shades of red, orange and gold. We took pictures, but the camera really didn't do it justice.
Having worked up an appetite, we dined like royalty that night in the hotel's lovely conservatory-style restaurant.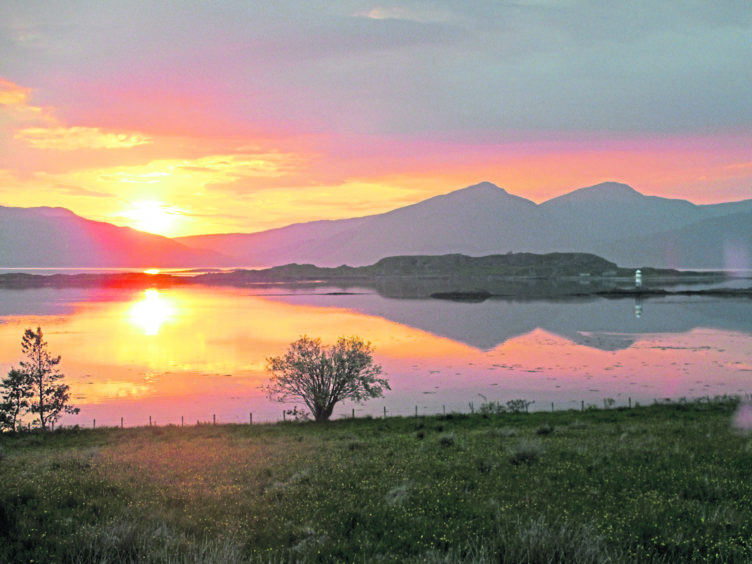 Highlights included mussel rockefeller, smoked salmon mousse, roast skate wing with risotto nero, guinea fowl ravioli, Newtonmore venison and local cheeses.
We didn't need rocked to sleep after that feast.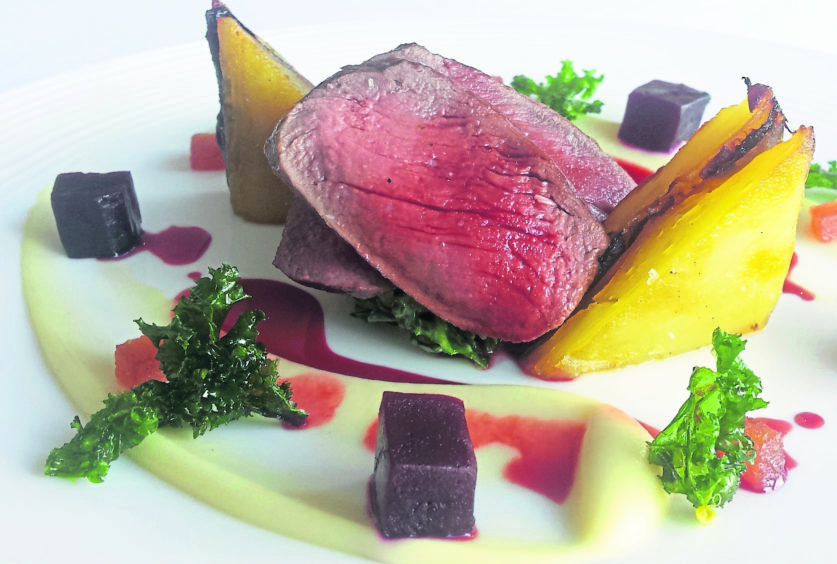 Drawing back the bedroom curtains next day the views made us simply stop and stare awhile.
After a wonderful breakfast, we set off once more – although we could happily have chilled out in the hotel's comfortable lounge complete with roaring fire, or had a game of putting or croquet.
Instead, we headed off on our bikes, which leads me back to the first paragraph…
Catching the ferry to Lismore was an absolute joy.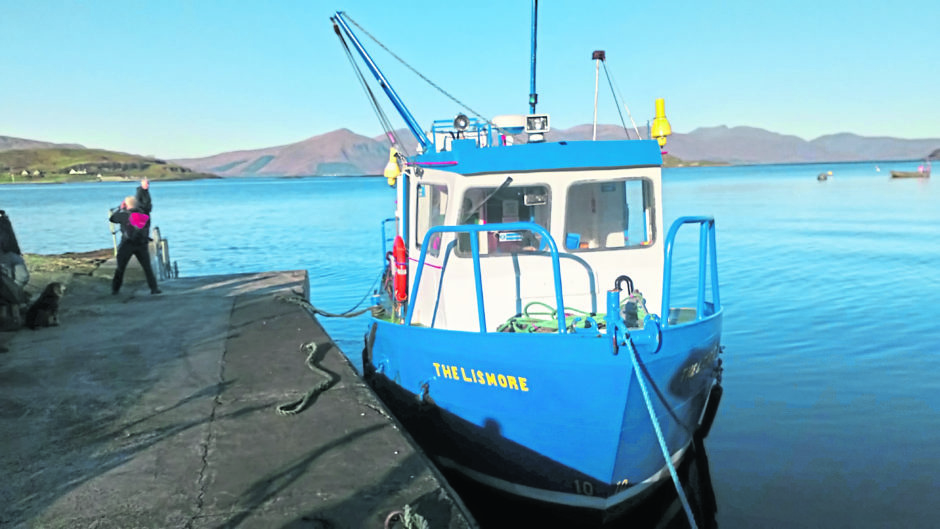 The wee boat can only take about 16 passengers and the 10-minute crossing is long enough to strike up a conversation with others or pat the doggy passengers.
There's only one road in Lismore which means it's pretty much car-free and heavenly for cyclists. We rode along quiet roads and felt like we were in a different world.
There's numerous places to stop, such as the beautiful church with large Pictish stones outside, an Iron Age Broch, a ruined castle, while the modern Lismore Gaelic Heritage Centre is a grand place to take a breather.
Then there's the views.
If, like me, you're a touch sentimental, they're so bonnie they'll make you weep.
Back on the mainland, we swung by The Pier Seafood Restaurant in Port Appin, another world-class eatery, for a bowl of warming Cullen Skink soup before heading off on the bikes again.
Despite being a very rural spot, there's a wealth of things to do in the surrounding area such as a walk to the Fairy Bridge in Glen Ure, home of Colin Campbell, victim of the notorious Appin Murder, and the Red Fox of Robert Louis Steven's novel, Kidnapped.
Oban and Glencoe village are roughly half an hour's drive away and again have plenty to offer visitors.