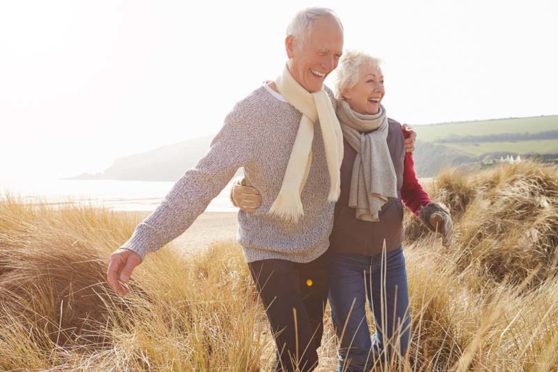 Spring is slowly starting to appear on the horizon, which means there's no better time to take a trip.
While many people choose to head to big cities, there's no better scenery than on the coast and the islands. And there are dozens of B&Bs and self-catering accommodation along the way offering great stays at even better prices.
So whether it's a mid-week break or a relaxing weekend away, our list will give you some ideas of where to stay.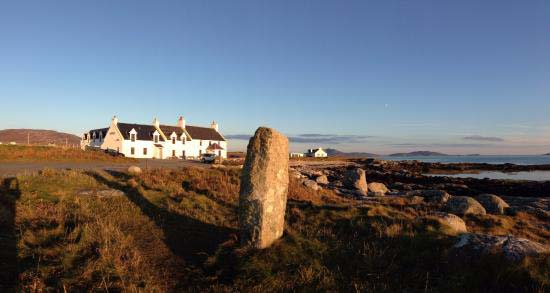 Polochar Inn is located at the south-west tip of South Uist in the Outer Hebrides.
Built on the waters edge, it is a peacful base for walks along the island's beautiful beaches with views across to Eriskay and Barra.
This 4 star inn was once a change-house; a place where one could wait for the ferry between South Uist and Eoiligarry on Barra. The original building is Grade B listed retaining many original features and dates back to circa 1750.
The name 'Polochar' comes from the Gaelic 'Poll a Charra', meaning inlet (Poll) and large stone (Charra), hence inlet of the stone. Referring to the standing stone which is situated across from the inn. It is thought the stone dates back to around 2000 BC.
If you want to get away from a busy schedule or are looking for a peaceful retreat, Polochar Inn is the ideal location.
Find out more at the Polochar Inn website.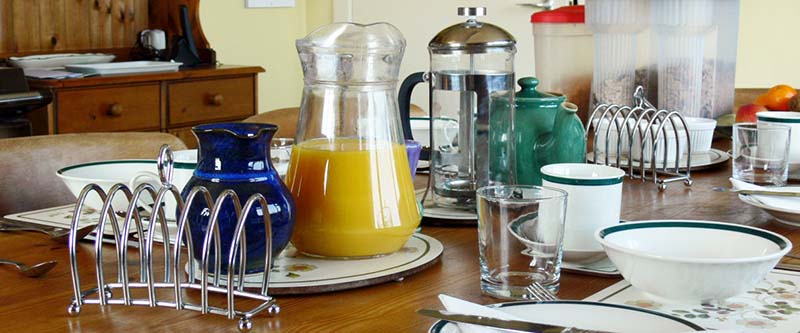 Ravenstar is a comfortable bed & breakfast situated seven miles northeast of Stornoway on a working croft, overlooking The Minch.
There are beautiful beaches nearby and heather moorland, all of which have plenty of bird life. There are three letting rooms, a double and a twin, both en suite and a family room with private facilities. There is a TV lounge for guests, with information about the attractions to be found on the islands.
All the rooms have charging points and there is free Wifi. On the croft there is a small herd of milking goats and also hens and ducks which provide eggs for the breakfast table.
Ravenstar provides homemade brown bread, granola and preserves made with homegrown fruit from their fruit cage. Sausages, bacon and the Stornoway Black Pudding come from WJ MacDonald butchers in Stornoway.
They can cater for vegetarians, vegans and special diets with some notice.
Dave is a blacksmith, some of his handiwork can be found around the house. Jane is a Complementary Therapist practising Indian Head Massage, Reflexology and Reiki. Guests are welcome to use the Quiet Room where the treatments take place, for meditation or Yoga during their stay.
Ravenstar has a kitchen garden where they grow vegetables, soft fruit and apples trees and also a polytunnel for more tender crops. There is also a small woodland garden where the ducks live. Guests are welcome to stroll around the croft.
Visit the Ravenstar website for more information.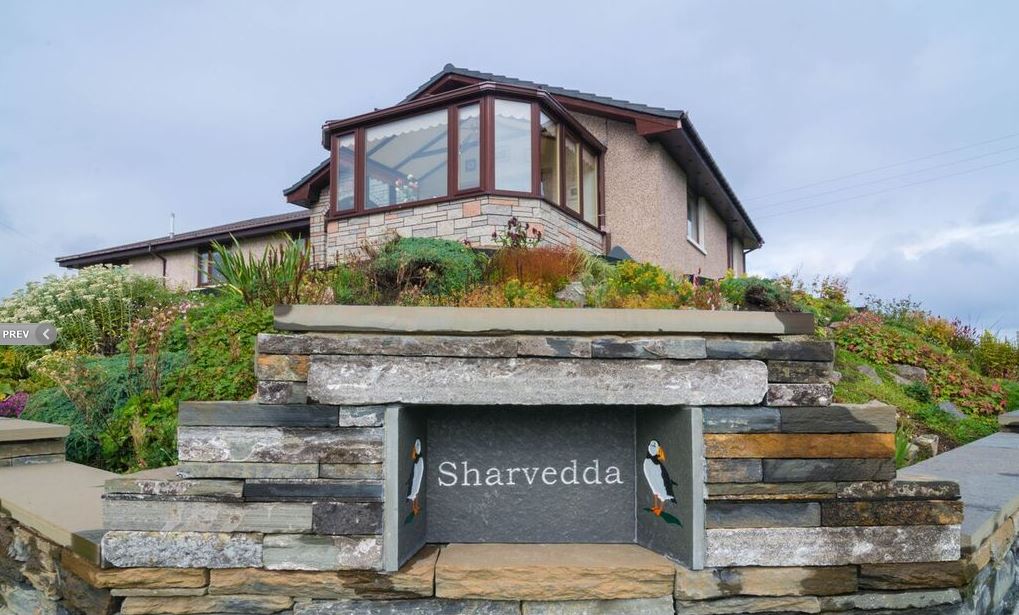 Sharvedda Bed and Breakfast Sutherland is located on the glorious north coast and offers a tranquil base in a stunning location from which the surrounding area can be explored.
The accommodation is a spacious, modern and well-appointed bungalow on a working croft with spectacular views across the Sea to the Orkney Islands. They have been awarded the prestigious VisitScotland Four Star Gold Award and are proud to be included in Scotland's Best B&B's.
Sharvedda is the perfect base for visiting the Orkney Islands and you will discover for yourself the magic of Sutherland with it's spectacular scenery, dramatic coastline and miles of deserted sandy beaches.
Visit the stunning Castle of Mey, the highland home of the late Queen Mother. Marvel at the sunset over Strathy Point. Search for the rare Primula Scotica and enjoy the peace and tranquillity of this beautiful and unspoilt area. Why not see the comical puffins in their natural habitat.
Take time to unwind in the spacious lounge. Browse through a wide selection of maps, books and information on the surrounding area to help plan the next day's activities, or discuss possibilities with your host.
See the panoramic views over Strathy Bay, where seals, dolphins, porpoises and whales are regular visitors.
Sharvedda offers one double ensuite and one twin bedroom en-suite. All rooms are finished to a high standard and are equipped with modern televisions and central heating. Generous hospitality trays and complimentary toiletries, hairdryer, radio alarm clock and electric blanket are also provided.
There is ample safe car parking and a well-maintained garden and they can also provide lockable storage space for bikes and other sporting equipment.
Find out more on the Sharvedda website.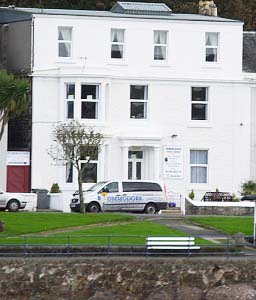 The Commodore 3 Star Guest House is run by hosts Hazel and Harry Greene. It faces west into the setting sun and is ideally situated for that midweek break, long weekend or longer stay
Just a three to four minute stroll from Rothesay Pier and bustling town centre, it enjoys panoramic views over Rothesay Bay and the rolling hills of the Cowal peninsula.
All of the rooms are tastefully furnished to a high standard complete with double glazing, colour DVD television and free wireless internet. All the bedrooms are en-suite and have been totally refurbished.
They provide complimentary tea, coffee and biscuits, which are replenished daily. There is also a hairdryer in each room. Pets are welcome in some rooms – check when booking.
Nestling in the garden to the rear of the Commodore amongst palm trees are two separate cottages which are fully modernised and sleep either two people or three to four. Pets are welcome in both cottages.
Keep extra quiet in the morning and you may see one of the Roe deer which frequently visit the garden.
There are terraces where you can enjoy the afternoon and early evening sun. Sip a glass of wine or take your tea or coffee al fresco.
Get the best rates when you book direct.
Find out more about The Commodore on their website.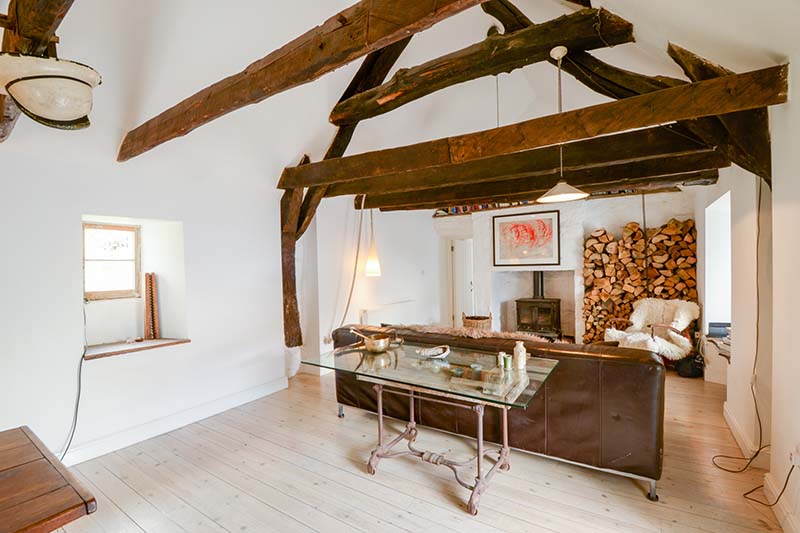 Whether you are the type of person who likes exploring the great outdoors or prefer to cuddle up in front of a cosy fire, Wester Auchraw Croft is the ideal place for your next holiday.
Set in the heart of the stunning Loch Lomond and Trossachs National Park, the croft offers quality accommodation and an unmatched guest experience.
Wester Auchraw is a cruck framed croft, based on the shape of an upside down Viking ship, and as one of the best preserved in the country, it offers visits a glimpse back in our Scottish history and shows the Vikings' influence.
Because of its location in Lochearnhead, the croft is an ideal base for walkers, watersports enthusiasts, cyclists and wildlife spotters alike. History buffs will also find plenty to see and do during their stay.
The croft also offers yoga retreats so if your main goal is to relax and de-stress, it is great for that too.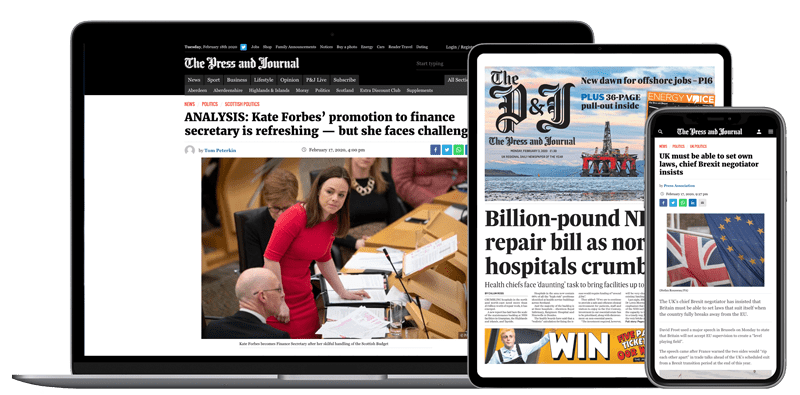 Help support quality local journalism … become a digital subscriber to The Press and Journal
For as little as £5.99 a month you can access all of our content, including Premium articles.
Subscribe