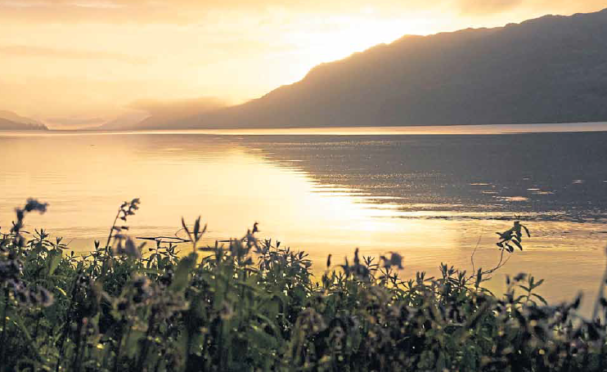 I am, and always will be, a very proud Scot. I'm one of those people who romanticises about the beauty of our country – probably aided by a year of studying Sir Walter Scott.
But I am ashamed to say that I have spent very little time exploring it. I am someone who loves to travel, but doesn't make enough of what is on my doorstep – or a few hours up the road.
So, one weekend just before Christmas, I decided to take an unexpected trip north for work and turn it into a short getaway.
After packing my Mini full of the essentials – warm clothes, some cheap wine, my dog and boyfriend – we hit the road en route to Fort Augustus.
Having only ever driven round Loch Ness once before (yes, just once), I was particularly taken aback by the views of the rugged scenery reflecting on to the 22-mile stretch of water.
Watching the hills roll felt like something out of a movie and I felt a sudden pang of jealously for those who live here.
But I was about to make the most of it for the weekend and we headed to the South Bank to see Loch Ness from a totally different vantage point.
Ron and Debbie, at Cruise Loch Ness, had heard about our little trip to the Highlands and were keen for us to try out their boats.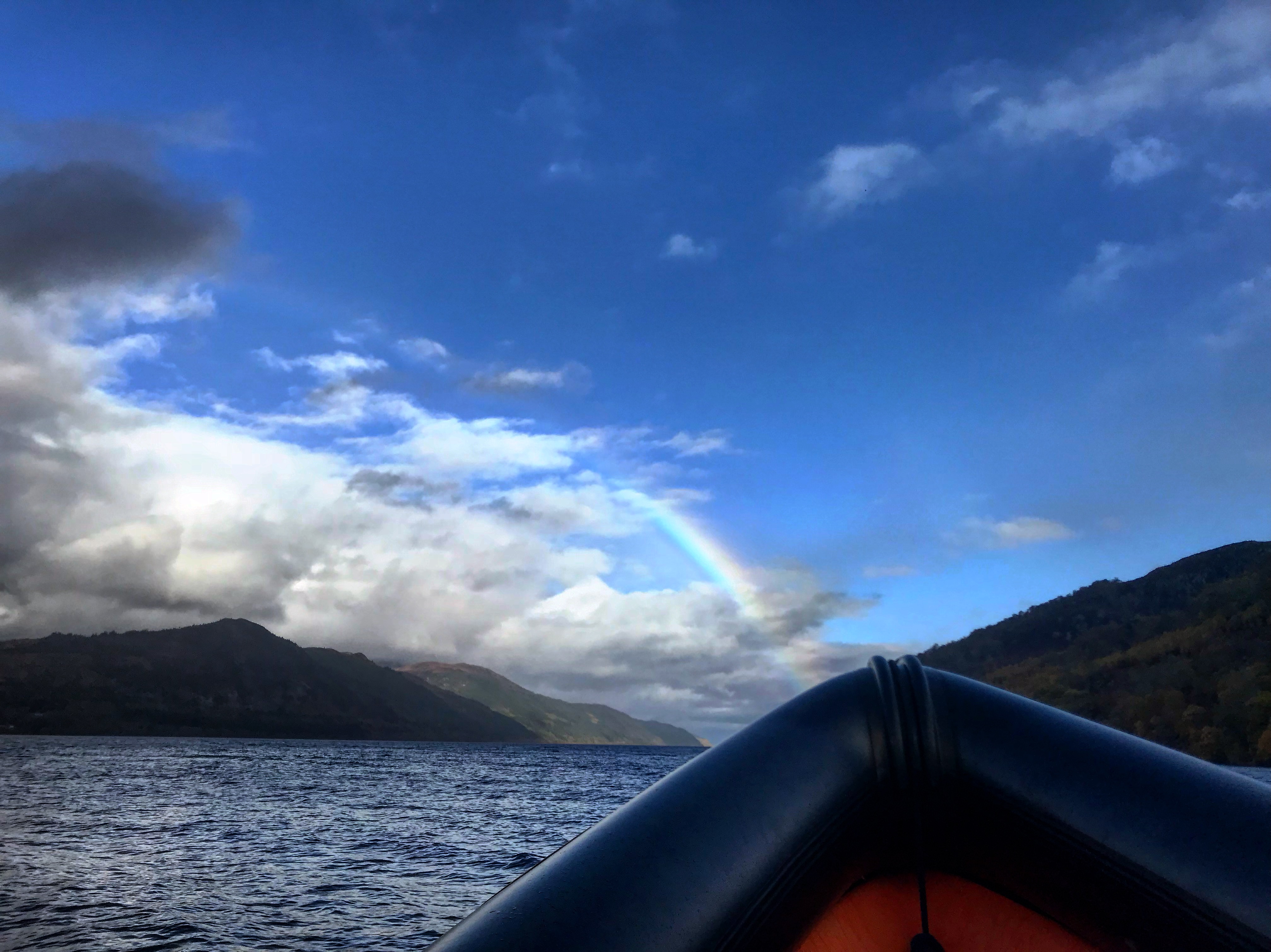 While the ribs were supposed to be shut-up for the winter, the husband and wife duo arranged for us to have a special speedboat adventure in search of some wildlife.
The weather hadn't been the best on the days before we arrived, so there was some debris in the water that could prove dangerous.
But our expert captain took very good care of us as we shot off into the middle of the loch at about 35mph with the wind in our hair (or beard) and rain in our faces.
I must admit, it was a bit sharp, but fun nonetheless, and I have no doubt it would be an absolute joy on a hot summer's day.
After heading back to the shore we took another trip on a much bigger boat that allowed us to relax in the warmth, with a nice cup of coffee and still take in the views.
A quick 50 minutes later and we headed back to the car to check into our digs for the night, the Lovat. And as luck would have it, the hotel was just round the corner and suited our needs perfectly.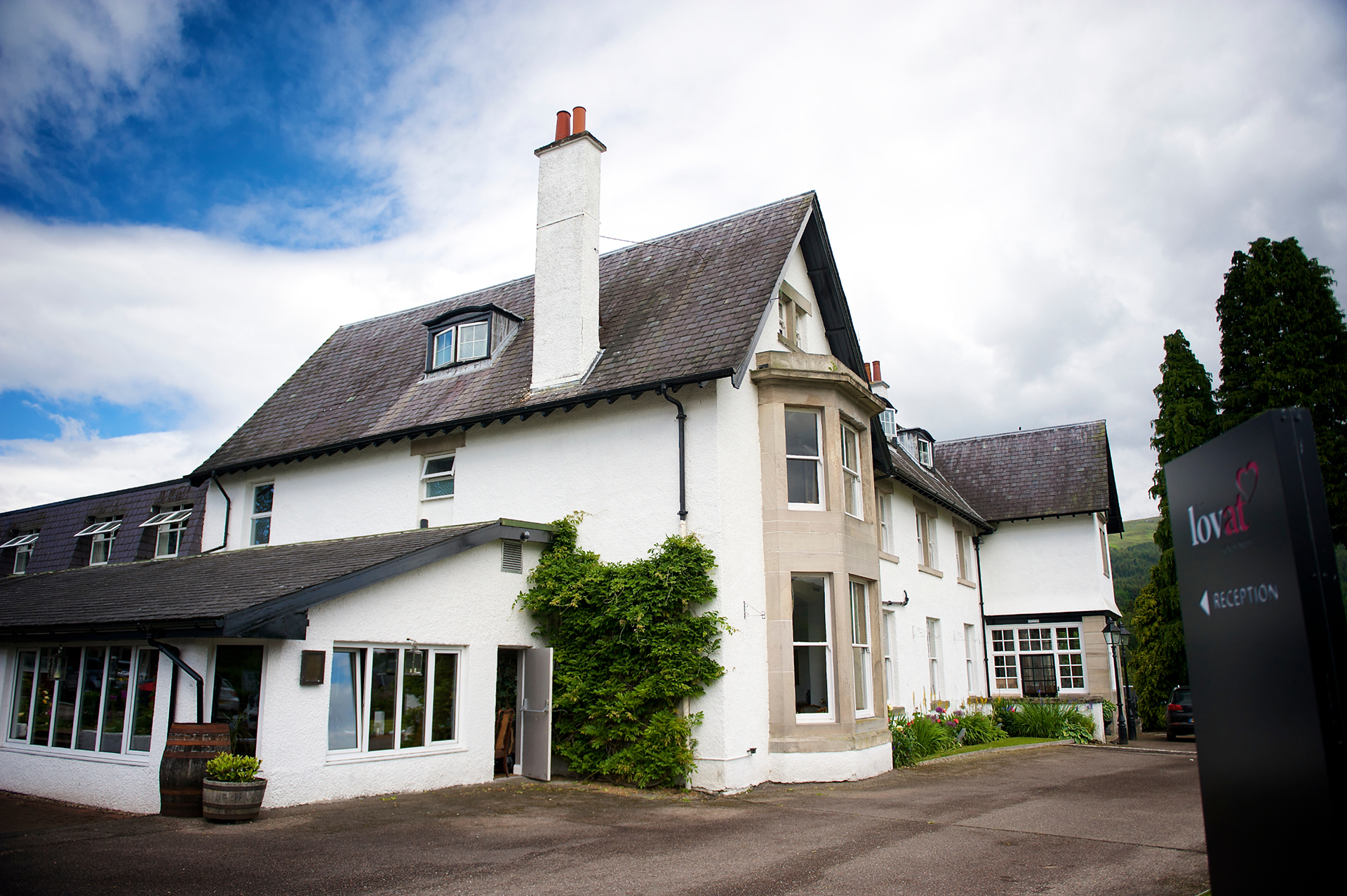 A dog-friendly establishment, we had our own enclosed front garden, equipped with doggy bowls, blankets and treats for Rusty.
It also had a rather large and high bed for us, which made me feel a bit like the princess and the pea while I tried to clamber into it.
After a trip down into the village for some lunch and some wine in the local pub we headed back to the hotel for an afternoon nap in preparation for dinner.
We had been told the food at the Lovat was a treat and that was not wrong. I opted for the crab cannelloni which came with mussel spinach and sea herb. The dish was beautifully presented, dainty and delicious.
My boyfriend also opted for the fishy option and had cured salmon with salted cucumber and horseradish. Again, his plate was like a work of art, and as a fan of strong flavours, he was more than delighted with his choice.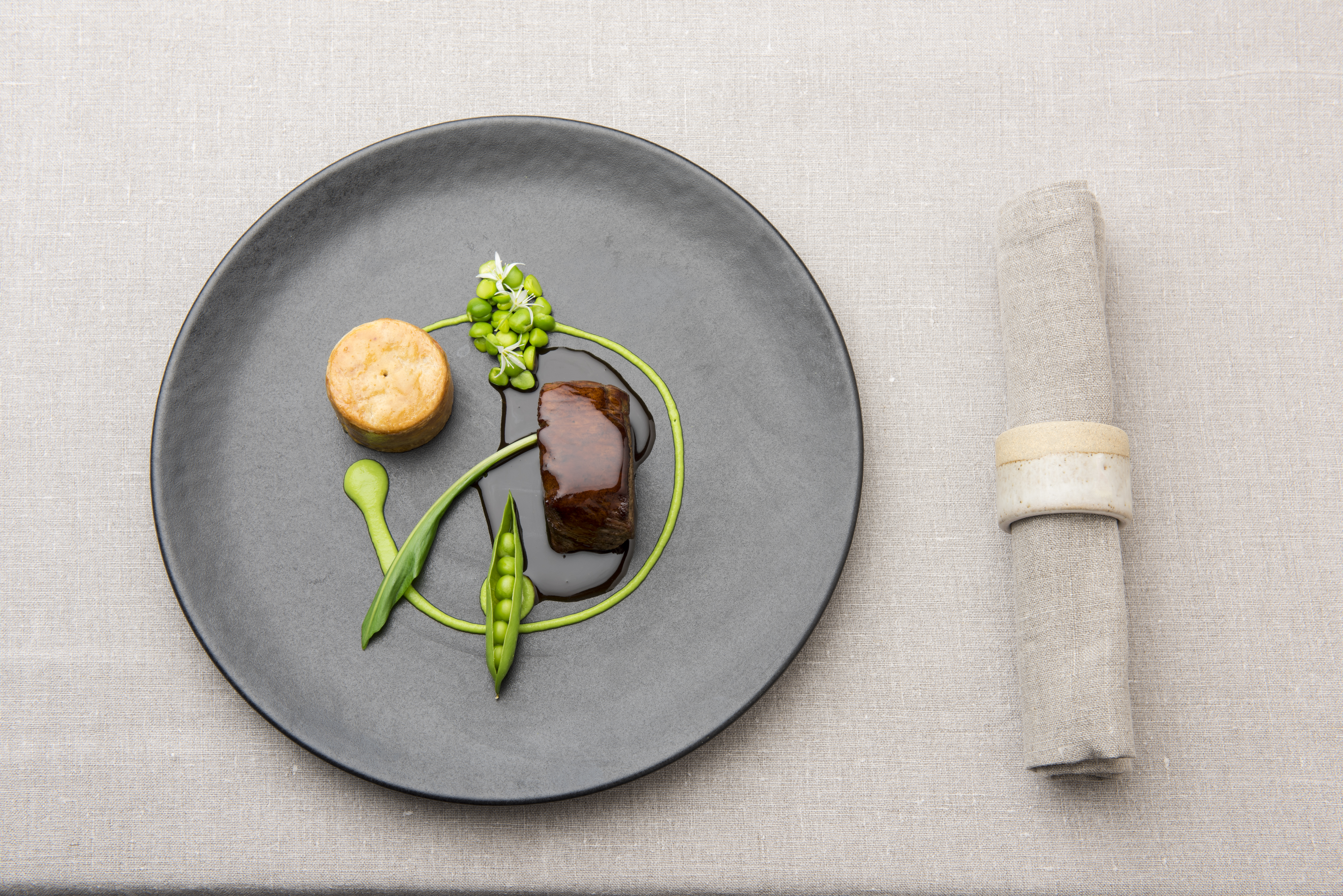 Next up for me was lamb saddle, lamb shoulder, tenderstem broccoli, pea and mint. Lamb is not normally the first thing I would order on a menu, however, I am so glad I did. It was all delicious and came with a mini shepherd's pie that stole the show.
Beautiful beer-glazed beef seemed to tickle my boyfriend's fancy and it came with crispy ox, bubble and squeak and winter chanterelles.
To finish up, Alan decided to go for the sensible option and chose the Lovat's petits fours. Small, but chocolatey and tasty enough to satisfy a sweet craving without leaving you feeling like your trousers are going to burst.
I was not so sensible and decided to go for a warm blueberry and hazelnut tart with Nutella ice cream. Despite being very nice, I was just too full to enjoy it in all its glory, so had to admit defeat.
And after a hearty meal, the hotel's living room, furnished with a roaring fire and a suite of board games, was the perfect place to retreat before bed.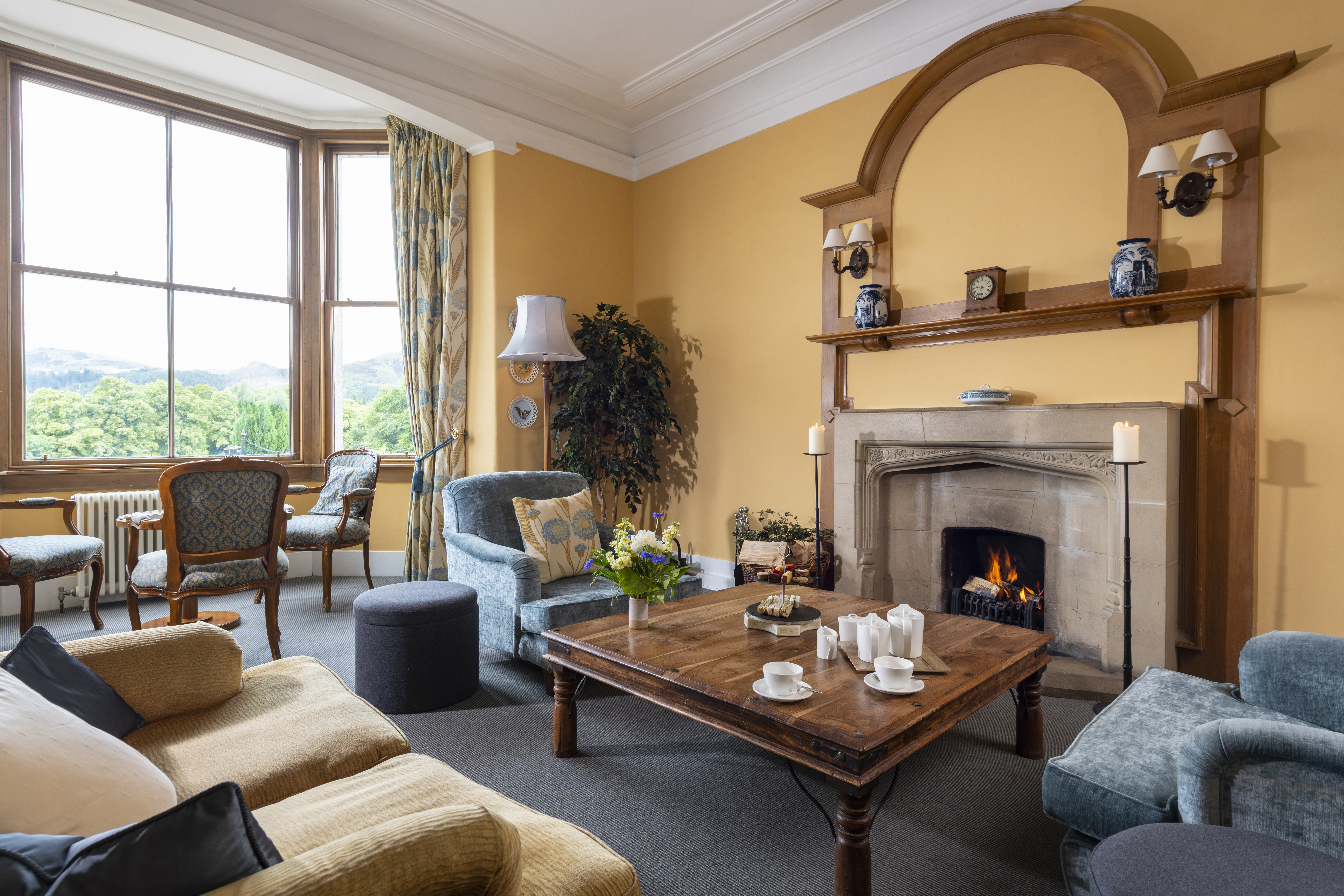 And the brilliant food didn't stop there, as the next morning, breakfast was fit for a king. With a healthy choice of buffet snacks and a fully cooked fry-up or smoked salmon and scrambled eggs if you fancy something lighter, we were definitely fed well to start the drive back home.
As we headed back along the winding roads, faced with more beautiful Scottish scenery, I swore I would not wait so long to return to such a scenic part of the country which had well and truly made its mark.
---
The Lovat at Fort Augustus has a variety of rooms to choose from. Whether it be the Garden Rooms, which are dog friendly, to the Grand Master Bedroom, each one of the 28 rooms is designed to offer four-star comfort.
Rooms start at about £65. Find out more at www.thelovat.com
Cruise Loch Ness offers relaxing boat tours, as well as high-speed, adrenaline-filled rib rides across the famous stretch of water. Dogs are also welcome on all of their boats. Find out more at www.cruiselochness.com