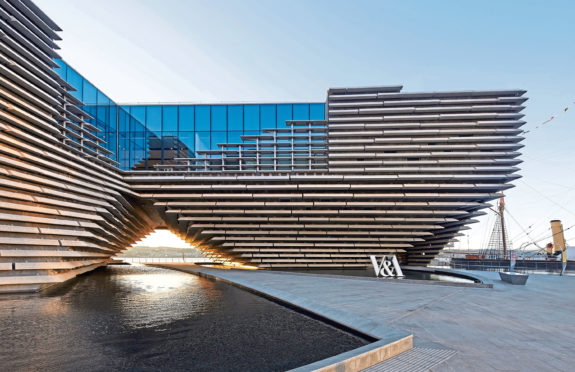 Normally a journey from our home, north of Aberdeen, "down south" (ie anywhere south of Stonehaven), is a bit like a trip to the dental hygienist – something you know has to be done, but is usually a slow, painful and generally unpleasant experience.
However, prior to setting off for a weekend break in Dundee, I experienced a completely new sensation – actually looking forward to the trip.
The reason? Well, apart from the fact that we were booked into the luxurious Apex City Quay Hotel & Spa for two nights, it was my first chance to drive the length of Aberdeen's shiny new bypass.
So, with the car packed full of warm clothing, unhealthy snacks and more than a few plastic dinosaurs, my wife and I, along with our four-year-old son, set off for a weekend of fun and culture in the City of Discovery.
We arrived in Dundee in what seemed like no time at all (thanks again, AWPR) and headed to the hotel, eager to see what our four-star weekend base would be like. We weren't disappointed. After checking in, where the friendly receptionist gave us a handy map of the area (something I would refer to countless times on our weekend), we found our large family room had a fantastic view, big comfy beds and a TV that dwarfed our one at home.
I was looking forward to our evening meal in the hotel already, but first things first – the sun was shining, so we took the opportunity to head out for a walk along the riverside. The hotel, as the name suggests, is in a great location, and within 10 minutes we were all gawping at the new V&A museum.
Inspired by Scotland's sea cliffs, Japanese architect Kengo Kuma's "living room for the city" is a futuristic riot of twisting angles and dramatic shapes. Pictures don't do it justice – it really does need to be seen "in the flesh" to be appreciated fully. Unfortunately, the museum closes at 5pm, so we headed back to the hotel for dinner, vowing to return to explore the V&A later that weekend.
Open to guests and the public, the Apex City Quay's Metro Bar and Brasserie provides a great selection to suit all tastes and appetites. There were certainly no complaints from any of us. Service was quick and friendly, and for the first time in living memory, I had to admit defeat to my monster portion of delicious fish and chips.
As we were eating early, the restaurant was just starting to get busy as we were finishing, with a queue of glamorous guests arriving for a gin tasting in the restaurant. It certainly seemed like the place to be on a Friday night. The next day we woke to horrendous weather – wind and sleet that looked like it was on for the day. Luckily for us, our visit to the Dundee Science Centre was just a few minutes from the hotel.
The Science Centre's Medical Marvels exhibition, the result of a £2 million fundraising campaign, opened last year, coinciding with the centre's 18th birthday. It features a host of medical curiosities and artefacts on loan from the University of Dundee Tayside Medical History Museum archives, from a glass eye inserter to 19th Century surgical toolkits.
There was plenty of interactive fun to be had as well – our wee one loved the giant head climbing frame, where kids can crawl over the big tongue, up through the throat and slide out the mouth. The heat vision camera and musical dressing-up area were a hit as well. All in all, it was a great place to escape from a wet and windy Saturday.
The afternoon was spent splashing about in the Apex hotel's wonderful swimming pool, before heading out for dinner at the nearby Bridgeview Station Restaurant, a quirky converted Victorian railway station with fantastic views over the Tay estuary.
The food here was top notch, and a return trip in warmer months to sit outside and really take advantage of those panoramic views was hastily added to our "must-do" list.
After another great night's sleep, sadly it was time to check out. The friendly staff were only too happy to let us use the car park for the rest of the day, so as the weather had thankfully cleared up, we headed back to the V&A to explore inside. The wee chap immediately headed for the Rules Of Play installation by Gabriella Marcella, founder of Glasgow print studio RISOTTO, who has been inspired by toy planks used by children all over the world.
As he set about building his own superstructure of wooden blocks, I was drawn to the full-size Jaguar E-Pace model designed by renowned Scottish car designer Ian Callum, before we all explored the Scottish Design Galleries exhibition, which celebrates Scottish design and its influence around the world. It features a huge array of exhibits, ranging from architecture and fashion to furniture and video games – plus the amazing Charles Rennie Mackintosh Oak Room, a tea room interior which is thought to be one of the Scottish artist's most important works.
We decided to keep the cultural theme going, and headed up to The McManus Art Gallery and Museum, with a short detour to hunt down Tony Morrow's cool dragon sculpture that guards the east end of the High Street. Of course, having done that, we couldn't leave the High Street without seeking out the hulking bronze Desperate Dan statue (complete with Dawg) and a'body's favourite wee laddie, Oor Wullie. While doing so, it struck me just how much there was to see and do in Dundee, a place that, I'm rather ashamed to admit, I was always happy enough to pass by en route to Glasgow or Edinburgh.
The 150-year-old McManus Gallery is a treasure trove of art, history and nature, from the huge Tay Whale skeleton suspended from the ceiling to the myriad historic artefacts and works of art from around the world. You really need to give yourself plenty of time to take in everything that this impressive building has to offer.
If you've not visited Dundee for a while and fancy a city break with history, culture and plenty of great places to eat and drink, it should be top of your list of places to rediscover. And with that silky smooth Aberdeen bypass making the journey so much more relaxed for many, it's definitely a place we're looking forward to exploring again soon.
TRAVEL FACTS
Apex City Quay Hotel & Spa can be found at 1 West Victoria Dock Road, Dundee DD1 3JP. Apex Hotels have some great offers this April, with four-star accommodation and rooms starting from just £69, as well as savings of 20% off when you stay two or more nights, plus an exclusive kids stay and eat free offer. For more information, visit www.apexhotels.co.uk or call 0800 0498000.
Dundee Science Centre's Medical Marvels exhibition is on now. Visit www.dundeesciencecentre.org.uk
The V&A Dundee is open seven days, with free entry (though paid tickets are required for some exhibitions). Visit www.vam.ac.uk/dundee
The McManus: Dundee's Art Gallery and Museum is open Monday to Saturday, with free entry. Visit www.themcmanus-dundee.gov.uk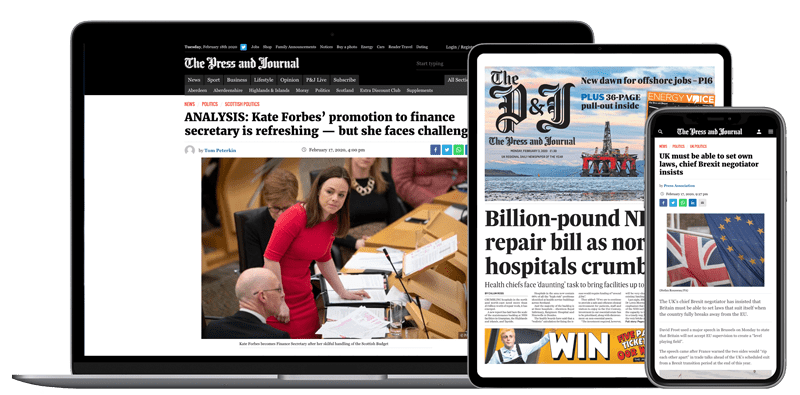 Help support quality local journalism … become a digital subscriber to The Press and Journal
For as little as £5.99 a month you can access all of our content, including Premium articles.
Subscribe