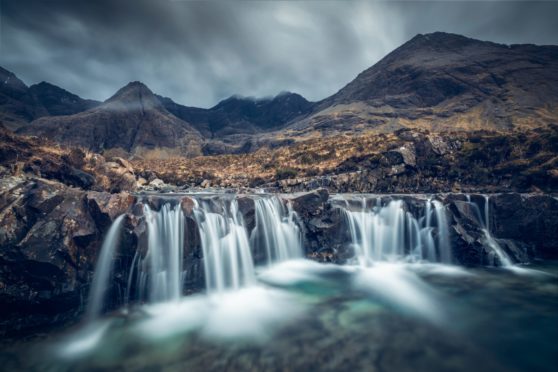 Skye's popularity has gone viral after the island was revealed as one of the most popular hashtags on social media site Instagram.
Analysis of 47 million social media posts was carried out to uncover the world's road trip habits and most-favoured travel destinations.
Skye was found to be the most Instagrammed road trip destination in Europe, with almost 21,000 posts, looking at destinations used with the hashtag #roadtrip. The island was ahead of the Eiffel Tower, which had only 12,463 posts in comparison.
Scotland has proven popular with road trippers overall with #glencoe and #lochness also appearing in the top ten of #roadtrip posts, in fourth and eighth place respectively.
Hashtags #fairypools #oldmanofstorr #portree and #eileandonancastle also feature among the top 50 words associated with roadtrips in the 10 most popular European countries.
According to the data the North Coast 500 is the eighth most popular road trip route in Europe.
The list of road trip hotspots was compiled for car hire company Europcar by analysing over 47 million social media posts from across Instagram between 2016 and 2017.
The data has been put into a new road trip guide which highlights the main points of interests and sights that can be found along the world's best road trip routes, and the guide is illustrated throughout with real Instagram images so that visitors can take inspiration.
The accolade for Skye comes only days after a survey found that few locals feel that too many visitors are a problem.
Instead nearly a third named dangerous drivers as the main issue on the island and neighbouring areas.
An online resident's survey conducted in March and April received over 250 responses – and just three percent named an over influx of tourists as a problem.
The year-long project has been commissioned by the destination management organisation – SkyeConnect.
The research is being carried out by the Moffat Centre – the tourism market research consultancy which is part of Glasgow Caledonian University.
The newly released first phase of the work focussed on tourism and how it impacts on Skye and neighbouring areas.
Skye is heavily reliant on tourism.
Recently it was revealed that the island has one Airbnb letting for every 10 homes.
Last year there were complaints about staffing medical shifts on the island because so many part time nurses are involved in the holiday business.
Skye tourism businesses alarmed at reports the island is being swamped by tourists issued an open letter stressing it is "well and truly open for business".
More than 150 operators took the "unprecedented" step "in a bid to balance sensationalist reporting about tourism pressures on the island".