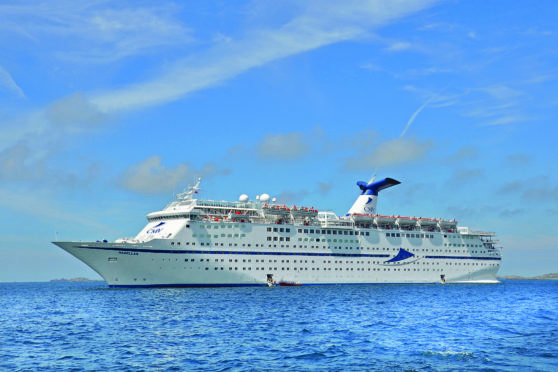 Susan Welsh enjoys a taste of the high life on board Magellan.
The P&J is Scotland's oldest daily newspaper and one of the longest running newspapers in the world, so it's well used to creating a buzz. But its latest offering has everyone talking.
Because, for the first time in its long history, it has organised a cruise for readers.
Readers are invited to set sail next summer on a nine-night/10-day trip on board the wonderful cruise ship Magellan, on its Best of Norway and Scottish Isles cruise – a partnership between DC Thomson Travel and Cruise & Maritime Travel.
---
Cabins are still available for our special Best of Norway & Scottish Isles Cruise on board Magellan, departing in June 2020.
Click here for more information.

---
The cruise, which will showcase the stunning scenery of both countries, sets sail from Dundee on June 14 2020.
In advance of next year's trip, the recently refurbished Magellan dropped anchor in Portree – too good an opportunity for me not to have a look around the ship.
Sitting in Portree Bay, Magellan looked magnificent.
My initial impressions were good as she's a decent size, accommodating around 1,250 passengers, with 726 cabins spread over nine decks, served by eight lifts.
She's regarded as one of the smaller vessels in the cruising world which means she looks like a ship rather than a floating block of flats, while that number of passengers allows you to strike up friendships, rather than never see the same people twice.
Her size means she can visit some of the Norwegian fjords that larger cruise ships simply can't access.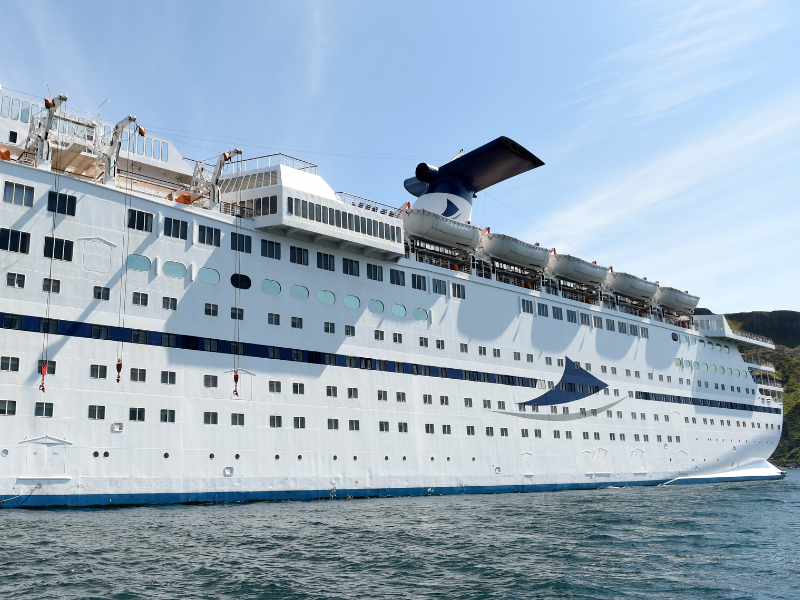 During my guided tour of the ship I lost count of the number of times I was impressed, starting with the cabins.
They're all of a generous size, comfortable and well-appointed with en suite facilities, and to be honest, there's not a huge difference in size between those with a sea view and inner cabins.
In the inner cabins, clever use of a large mirror gives the impression of a window, so they also feel bright and spacious.
All cabins come with televisions, hair dryers and safety deposit boxes.
But if you want to push the boat out, then one of the luxurious ocean view-suites, housed on what's known on board as the "Champagne" corridor, ticks the box.
A spacious cabin suite on the cruise ship. Accommodation includes a wide balcony with seating; stylish bathroom with complimentary toiletries and robes; walk-in dressing room; luxury bedroom area; generous sitting room and enough space to let you take your entire wardrobe with you.
There is plenty of space to relax in one of the cabin suites. Cruising and glamour go hand-in-hand and there will be several formal nights when, if you desire, you can dress up to the nines and enjoy a cocktail or two while the world sails by.
Bar Manager Atanas Petkov serves up cocktails in the Sinatra Bar. The Kensington and Waldorf restaurants are very stylish and an evening dinner here creates a sense of occasion.
There will be themed dinners on offer, but if you prefer to keep it casual, there are bistros, bars and coffee shops all waiting to tempt you.
Incidentally, the price of your holiday includes full board, so meals are paid for as part of your overall price – although some of the speciality dishes in the Kensington Restaurant do get charged at a supplement.
Magellan offers a range of bars and restaurants to enjoy. There's no shortage of entertainment on offer, both day and evening, but if you're after peace and quiet, there are plenty of areas, including a well stocked library, to quietly relax.
The upper decks are where you'll find swimming pools and plenty of sheltered places to stretch out on the sunbeds.
And with a theatre, casino, card room, nightclub, gym and spa, there's no shortage of things to do in this floating hotel.
The swimming pool area bathed in sunshine.But the main point of a cruise is that it takes you to different destinations in a hassle-free way.
Take Eidfjord in Norway, for example, which I've visited previously.
Its sheer size, dark waters and enormous waterfall make it a fjord you'll never forget.
Bergen is beautiful, like a picture-postcard brought to life; full of colourful buildings, wonderful shops and parks, while the harbour area alone is worth a walk around.
Scotland also has plenty of fine scenery and history to offer.
Enjoy spectacular views of Norway and Scotland on board. Ask people to point out Shetland on a map and it's more than likely their finger will hover just a little north of Orkney.
That's not surprising because, for years, weather forecasters and map makers stuck Shetland in a box and dropped it a little closer to Orkney in order to get it to fit on their maps.
The cruise will let you see how far away it really is and give you a flavour of its remarkable history.
It's awash with prehistoric settlements, while the small and narrow cobbled streets of Lerwick are just as interesting to visit.
The Orkney islands have similar tales to tell and the choice of places to visit is just as varied.
Magnificent Skara Brae, St Magnus Cathedral, the Churchill Barriers or the wonderful Italian Chapel, constructed by Italian POWs during the Second World War.
Another gem in Scotland's tourist crown is Skye, and when the ship drops anchor in Portree, you'll see why.
The town itself is beautiful and it's worth factoring in enough time to enjoy a look around it.
Spectacular Dunvegan Castle, the pretty Fairy Pools and the Heritage Centre Aros Experience are all worth a visit.
The island-hopping adventure includes a trip to Mull, where you'll see the colourful houses in Tobermory and may even spot a sea eagle or two, before the ship sets sail and returns to Greenock.
---
Cabins are still available for our special cruise departure in 2020 with a fantastic Save up to 40% offer.
To receive a brochure, or to make a booking, please call our Press & Journal Travel team on 01224 338004 quoting PJ CRUISE 2020 or click here. 

---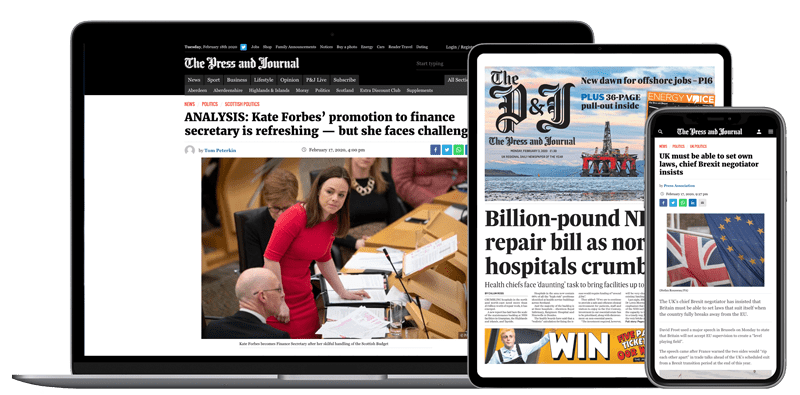 Help support quality local journalism … become a digital subscriber to The Press and Journal
For as little as £5.99 a month you can access all of our content, including Premium articles.
Subscribe