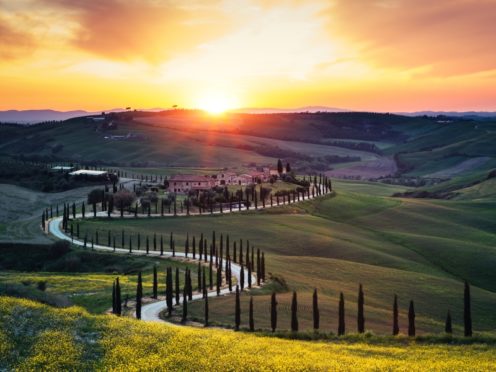 Wanderlust – we all feel the sudden urge to escape away on holiday from time to time.
Fear not, the autumn months can be the perfect time to jet off to some of the most popular destinations around Europe.
Press & Journal Travel previews 5 fascinating guided tours still available with our trusted partner Travel Department departing in 2019.
We start with a tour visiting the beautiful Adriatic Coast…
1. Discover Dubrovnik
A great trendy European destination, flying off from Edinburgh to the Adriatic coast during this fantastic holiday takes holidaymakers on a journey to truly discover Dubrovnik.
Right up there amongst Europe's most dazzling sights, coastal Dubrovnik is a famous fishing port offering plenty of sunshine, sparkling sea and deeply fascinating history.
Enjoying half board accommodation, fantastic experiences include an insightful walking tour of Dubrovnik under expert guidance where holidaymakers can learn about the city's remarkable history.
A further fantastic inclusion, a boat trip cruising to the inspirational Elaphiti Islands is the ideal day adventure.
Made up of a number of lovely, relatively unspoiled islands ranging in all kinds of shape and size, holidaymakers will be able to enjoy lunch on board whilst being serenaded by traditional Croatian music that sets the adventurous mood perfectly.
Excursions definitely aplenty, neighbouring Montenegro awaits. Crossing the border before navigating the famous Bay of Kotor, visits in this tiny yet charming country include the artificial island of Our Lady of the Rocks and coastal beauty Kotor.
Surrounded by spectacular mountainous scenery, holidaymakers will have plenty of time to admire this wondrous stretch of coastline with a guide sharing the local history as you are taken down to Kotor's Old Port dating back to the times of the lost Venetian Empire.
2. Malta & Gozo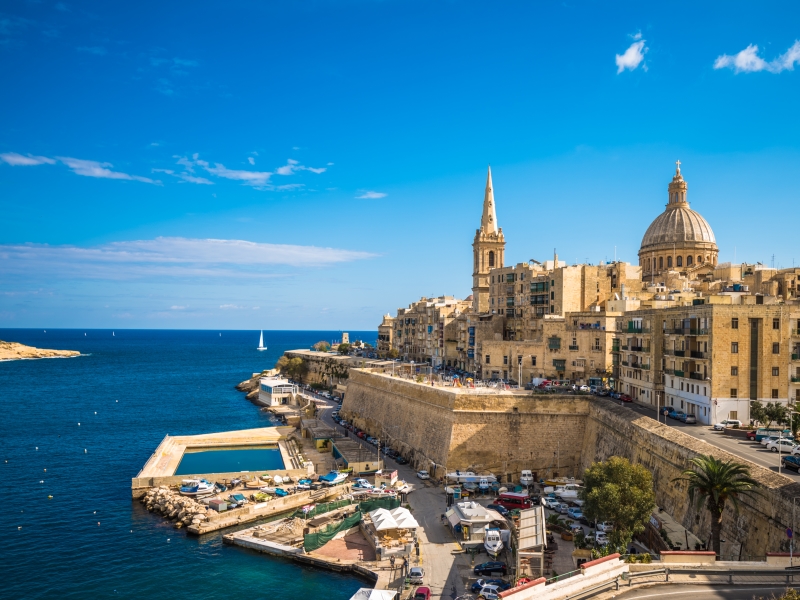 Sleeping in the heart of the Mediterranean, the stunning islands of Malta & Gozo can make for the perfect sunny escape this autumn.
The destination has long been a firm favourite catering to different tastes and offering a delightful climate that attracts holidaymakers from all over the world.
Charming cities, a long, fascinating history and many special, natural, scenic treasures all offer plenty of options for holidaymakers.
Key featured experiences include a tour of Valletta (the Maltese capital), a tour of Mdina and an island-hopping excursion to Gozo that includes stops at magical Dwerja Bay and the traditional village of il-Qala Belvedere.
A popular tourist jaunt, the famed Three Cities area comprised of Senglea, Vittoriosa and Cospicua is toured in the closing chapters of this incredible Mediterranean adventure.
3. Ancient Greece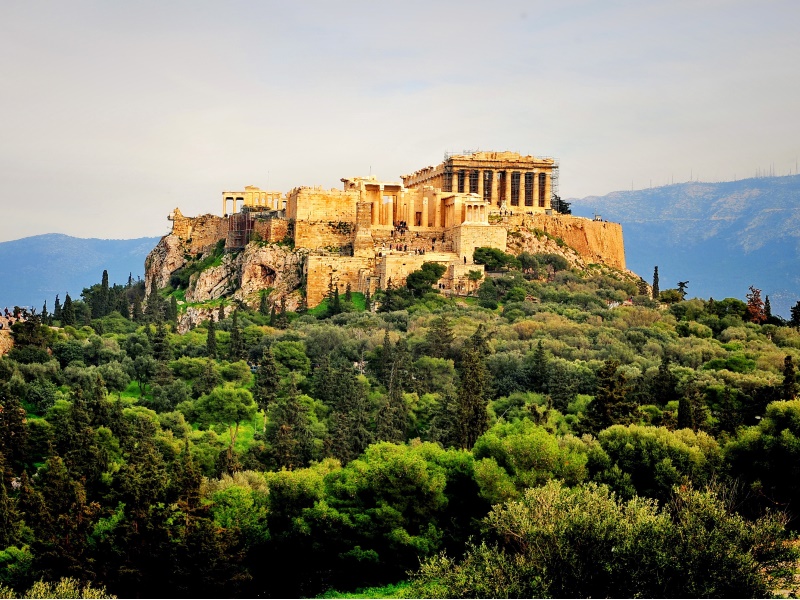 Take a journey back in time on the trail of the lost Greek Empire during this wonderful holiday flying from Edinburgh.
Visiting the Greek capital Athens brings holidaymakers face to face with the ruins of Acropolis with plenty of free time allocated for travellers to enjoy some of the city's major landmarks including the Parliament building where the traditional changing of the guards takes place on the hour, every hour daily.
The holiday then moves on to Delphi with a full day set aside for an excellent tour.
Steeped in Greek mythology, the site is once believed to have been chosen by the God Zeus.
During a tour showcasing the area, holidaymakers will get to experience the Naxian Sphinx and Statue of Antinous amongst other Greek treasures.
Other notable experiences include a full day excursion to the Argolis region with a visit to the ancient settlement of Mycenae and the ancient city of Epidaurus.
On the coast, the picturesque seaport of Nafplio is, like, Dubrovnik, a relic of the lost Venetian Empire that once ruled the waters in the east of the Mediterranean.
4. Highlights of Andalucia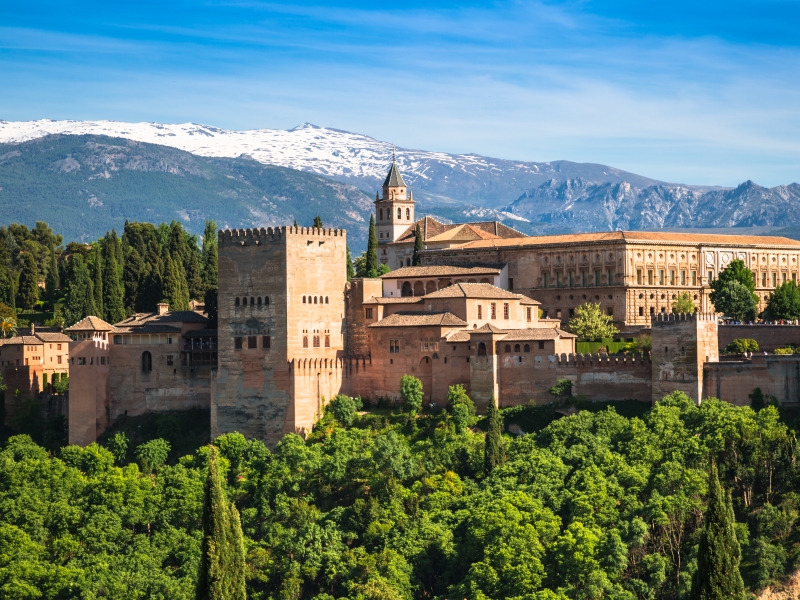 Discovering classical (and often extremely sunny) Spain, an available authentic tour of Andalucia successfully captures the history, appeal and charm of this beautiful part of Europe.
Distinctly different from some of the key coastal resort regions, Andalucia is perhaps Spain's most beautiful region.
Rich in character, holidaymakers get to enjoy some of Andalucia's greatest attractions including the lovely classical town of Antequera, Cordoba, and Granada – best known for the hilltop fortress Alhambra Palace.
In excellent company next to Sagrada Familia and Seville's Plaza de Espana, Alhambra Palace is undoubtedly one of Spain's greatest treasures.
Travelling on to colourful Seville, the city known for its strong musical roots, attention-grabbing old buildings and of course, delicious Tapas, provides a perfect, fitting finale to this lovely Spanish adventure.
5. Classic Tuscany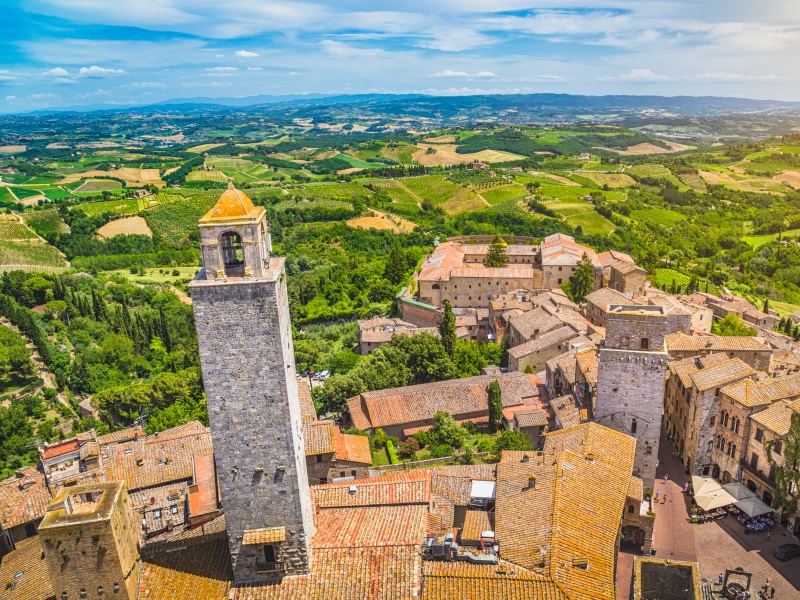 The quintessential destination anyone with a passion for travel needs to visit at least once, Tuscany can be a jaw-dropping introduction to the often described 'Beautiful Country'.
Welcoming towns and cities, scenic rolling landscapes and a number of the country's best-known landmarks are all enjoyed throughout this classic tour.
An epic roll-call of Italian destinations ranging from the affectionately titled 'City of Lilies' Florence, hilltop Montecatini Terme, and beyond to Siena and San Gimignano all feature during this guided tour.
As the holiday accelerates at a comfortable pace through the Italian countryside holidaymakers will have plenty of free time to stop and enjoy lovely Italian scenery, notable landmarks and most importantly – delicious Italian cuisine sure to live long in the memory!
Thinking about a guided tour for your next holiday?
Excellent tours are available with our partner Travel Department who have nearly 25 years of experience in crafting tours to destinations around the world.
Click here for further information.