If you can't decide between a cruise or a city break, then this could be the ideal spot for you to lay your head for a night in Scotland's capital.
Now in a permanent berth on Alexandra Dock at the Port of Leith, Fingal – a former Northern Lighthouse Board ship – is a perfect luxurious escape from the hustle and bustle of the city centre.
The £5 million refurbishment of the vessel has been carried out to a five-star standard and each of the 23 cabins has been uniquely decorated with intricate needlework pictures of the lighthouse after which they are named.
The rooms all represent one of the Stevenson family's iconic lighthouses and accommodation ranges from the largest Skerryvore suite, which includes a private deck, to the spacious Dubh Artach, which is where my friend and I were bunking for the night.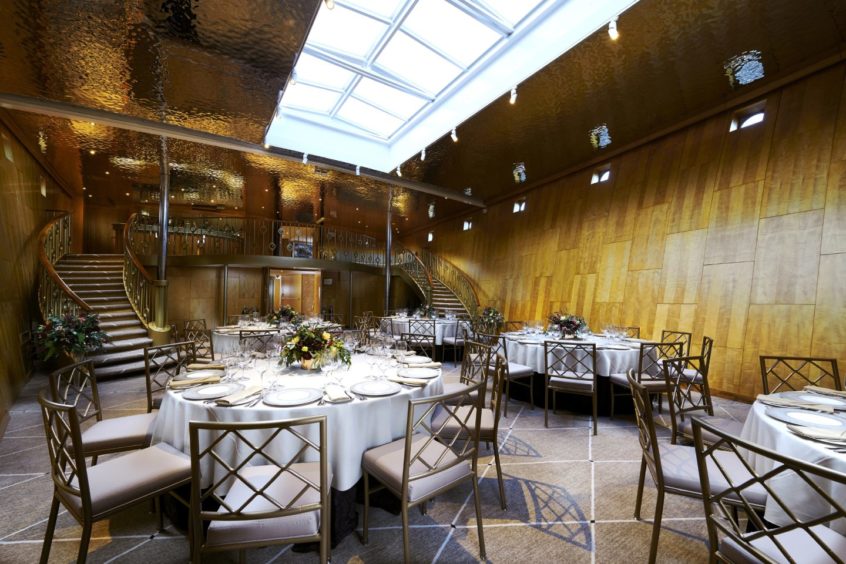 Far removed from a bunkhouse, however, we were treated like floating royalty. Fluffy bathrobes hung in the nautically themed bathroom facilities and little touches of life on the ocean wave could be found throughout the cabin.
The attention to detail in this luxurious refurbishment is outstanding.
Launched in 1963, the Fingal was the last ship to be built by the Blythswood Shipbuilding Company in Glasgow.
The hard-working ship mainly moved out of Oban, helping to maintain lighthouses and transporting their keepers, equipment and supplies to some of the most treacherous locations in Scotland.
Reminders of its history can be found in every twist and turn, and if you head to the ship's – now defunct – bridge, you can sit and read some of the original lighthouse keepers' daily log books on display. Originally registered in Leith, it seems fitting that she has now returned home to its vibrant waterfront and the largest deep-water port in Scotland.
As patron of the Northern Lighthouse Board, Princess Anne was also an occasional visitor, and her sleeping quarters now make up some of the Skerryvore suite.
The Royal Yacht Britannia bought Fingal in 2014 and began the renovations the same year.
We stayed on board for dinner, despite having multiple award-winning restaurants on our doorstep, and we were so pleased we did.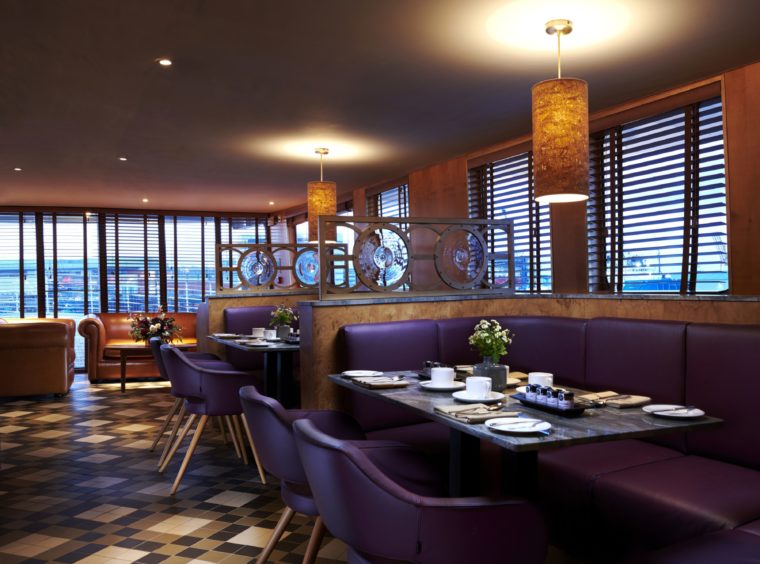 The menu changes seasonally, but first we plumped for one of the many cocktails the Lighthouse Bar had to offer.
Menu choices are from The Sea or The Port and we tried the starters of hot smoked salmon – which we discovered is smoked on board – and the halibut, followed by loin of Highland roe deer. All were delicious and served with a smile by our friendly waitress, who hailed from Stonehaven.
The cheese board provided our third course and it was all washed down with a couple of bottles of wine – whatever we couldn't finish we took to our cabin.
The waiting staff couldn't have been more helpful and we were even given popcorn to take away with us and munch while we perused the films to watch while we were in bed. Pure bliss!
The next day I headed back to the train station but, of course, there is always plenty going on in Edinburgh – especially if you visit during Festival season, which comes to an end on Monday, but will return next year.
And, with venues popping up all over the city, you won't need to wander far to find something.
For those who want to plan ahead, you'll need to check the Fringe programme.
Leith has undergone a huge regeneration in the last 20 or so years, and there is a plethora of trendy bars and restaurants to choose from. Some are new and some have been around since the harbour itself was formed.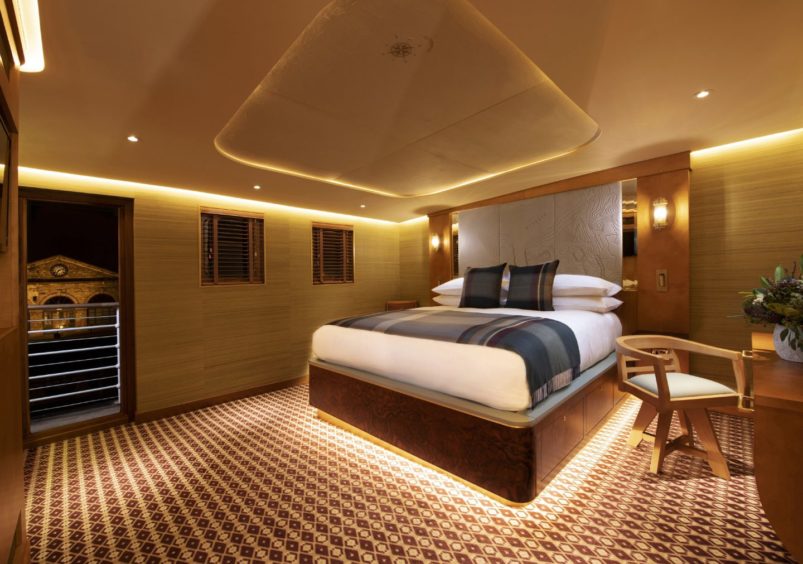 Whatever time of year you choose to visit Edinburgh, though, Fingal offers a luxurious escape from modern day life. Let yourself be transported back to an era of first-class service and comfort.
Fingal can also be hired out for exclusive use. A price tag of £10,500 will secure all 23 cabins – perfect for a family get-together or special birthday party.
The ballroom can easily cater for 50 people and would be a stunning backdrop for an intimate wedding celebration. You might even be able to find a ship's captain to do the honours.
THE HOLIDAY
Packages on Fingal range from around £250 per cabin – and can include a bottle of fizz, breakfast, a ticket for Britannia and a toiletry gift – up to £1,500 for the Skerryvore suite.
For more information visit www.fingal.co.uk
For information on the Edinburgh Festival visit www.edfringe.com