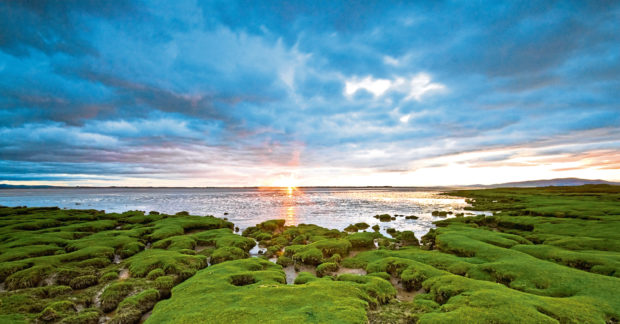 Cumbria – home to the beautiful Lake District and the county of the first city you reach travelling by road from Scotland down the A74-M74 and then the M6.
For many of us taking that particular route to England, Carlisle is probably no more than a key marker – maybe a motorway service station rest break – for journeys south.
If we are Cumbria bound, then it's usually to the Lakes – the national park area renowned the world over for its picturesque expanses of water, forests and mountains. And Beatrix Potter, of course.
How many of us have ever visited Carlisle, or explored the many charming coastal villages and towns of Cumbria, both along the Solway Firth – across from Dumfries and Galloway – and looking out over the Irish Sea?
That's what my family set out to do for a few days of rest and relaxation, combined with some sightseeing and watersports fun, at The Tranquil Otter, a group of luxury lodges a few miles west of Carlisle.
We could easily have used our stunning holiday home, Lough House, as a base for days out in the Lake District, but there was so much to see and do on our doorstep.
More peaceful, too, away from the Lakeland tourism hotspots of Keswick, Bowness-on-Windermere and Ambleside.
Life on the north and west coast of Cumbria is gently paced, with the area's pretty rural villages and towns steeped in history and offering surprises at every turn.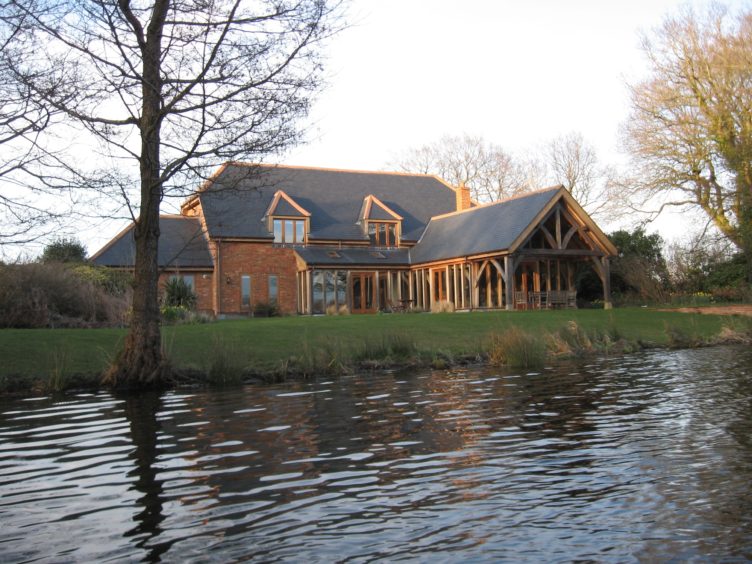 Just a couple of miles from The Tranquil Otter is Burgh by Sands, near the Solway Firth, where we ate at the Greyhound Inn – a traditional rural pub serving great food in homely surroundings, and right next door to a statue of Edward I. A nearby monument marks the exact spot where he died.
King Edward – also known as Edward Longshanks and immortalised as the Hammer of the Scots – met his maker at Burgh by Sands after a bout of dysentery on his way to another battle against Robert the Bruce.
Legend has it that on his deathbed, Longshanks, who was king of England from 1272 to 1307, asked for his bones to be carried on future expeditions against the Scots.
Hadrian's Wall also runs through Burgh by Sands, and the village was at one time home to a Roman fort, Aballava.
The Tranquil Otter, in the village of Thurstonfield on the Solway Plain, is a perfect setting for wildlife spotting.
Its self-catering accommodation of eight luxury lodges and the bigger Lough House look out over a lake, or lough, which is home to a variety of birdlife and, as the name implies, otters.
Each holiday home has its own flat-bottomed boat, allowing you to get up close to some very friendly swans.
Alternatively, a leisurely stroll through the secluded woodlands around the lough leads you to hides from which you can sit and watch the birds or look for those elusive otters. The sand dunes, saltmarsh, shingle beds and peat mosses of Solway Plain make it a hotspot for oystercatchers, curlews, plovers, lapwings, dunlins, godwits, redshanks and turnstones.
Our two teenagers quickly found a kayak to paddle about in, and before long they were halfway across the lough.
Each holiday home has its own private hot tub, while a couple of the lodges have a sauna too.
Our accommodation was fabulous, luxurious in every respect – from its huge kitchen and lounge/dining areas to the five bedrooms, three of which were en suite.
Superb views out over the lough and a log fire for cosiness also left us wanting to stay forever.
Carlisle is only 20 minutes away by car so it really was the perfect chance to find out much more about a city that I had only ever visited once, many years ago, for a football match.
The Romans established a base there, calling it Luguvalium, to service forts along Hadrian's Wall.
As a key military stronghold at England's northern frontier, the city changed hands numerous times in cross-border battles. Its last brief spell under Scottish control came during the Jacobite Rising of 1747.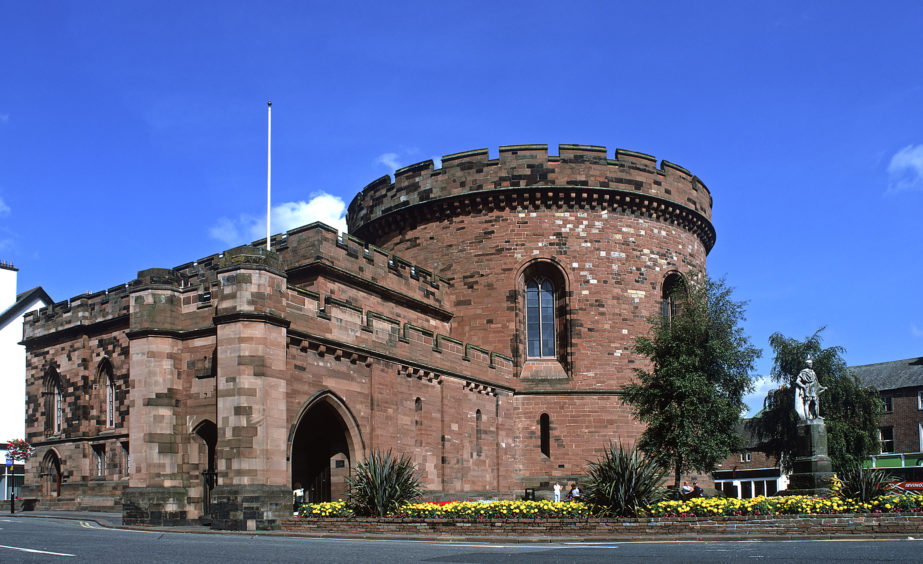 Carlisle Castle was built in 1092 by William the Conqueror's son, William Rufus, and is still relatively intact. It once served as a prison for Mary, Queen of Scots. Today the castle is home to the Border Regiment Museum. The award-winning Tullie House Museum and Art Gallery – full of fascinating exhibits and interactive displays – takes you on a bigger journey through the city's turbulent past, while the Guildhall Museum is housed in the upstairs of Carlisle's only medieval house.
There is a rich transport heritage to the city, thanks to the historic, 72-mile Settle-Carlisle Railway, while the annual Carlisle Great Fair – established in 1353 – is like a mini Edinburgh Festival.
Carlisle also boasts a magnificent, ancient cathedral, as well as good shopping and dining choices, so there is plenty to keep visitors busy.
Elsewhere in Cumbria, there really is lots to do besides visiting those big and beautiful lakes.
Beatrix Potter and William Wordsworth are inextricably linked with the county, and these two giants of English literature have a raft of attractions devoted to their lives.
Families are brilliantly catered for, thanks to the county's animal parks, aquariums, historic buildings, more museums, a wide range of adventure activities and all the fun of the seaside.