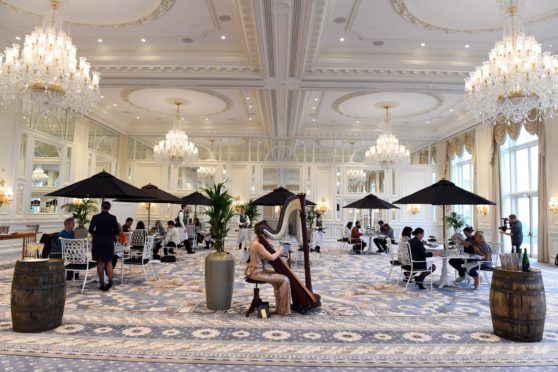 In the future, if anyone asks: "What's the poshest thing you've done in your career?", I'll be able to tell them in a flash.
Because it falls into the most memorable category too . . .
It was playing croquet in the stunningly beautiful Donald J Trump ballroom in the Trump Turnberry resort.
The plan had been to experience a seafood buffet, washed down with Champagne, and enjoy a game of croquet on the terrace in front of the hotel, from where there are fine views of the Championship links, Ailsa Craig and Arran.
Non-stop rain and thick fog put a stop to that but, this being Turnberry, our hosts quickly adapted to switch the action indoors to the lavish, chandelier-filled ballroom.
If that wasn't interesting enough, they'd tied the croquet hoops on to bottles of Tattinger Champagne.
No pressure to make sure your ball went through the hoop, rather than hit the bottle then.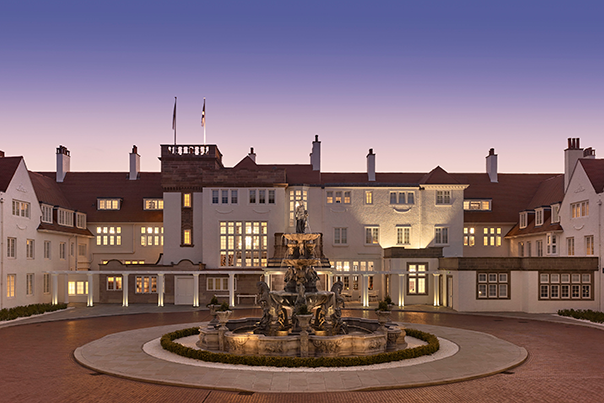 Champagne flowed as freely as the rain, a wonderful harpist played classical music and we devoured three-tiers of fabulous seafood – soused herring, mackerel, smoked salmon, mussels, clams, lobster and crab, to name but a few.
This is a fairly new offering at the Ayrshire hotel, and for two people costs £80 a head.
That includes a seafood platter, a bottle of Tattinger Champagne, plus pre-platter snacks such as bread and butter, olives and charcuterie.
It was a magical experience, one of several enjoyed during a special culinary retreat the hotel was hosting for Scottish food and drink writers.
The aim was to highlight how, under the guidance of executive chef Calum Dow, dishes served here showcase local suppliers and produce.
For example, clams, octopus and fish caught in sight of the hotel used to be landed then sent to Glasgow, then on to London, then bought and taken back to Ayrshire.
They've cut out the middle man, and now deal directly with local suppliers.
The brigade of chefs flex their creative muscles regularly and enjoy foraging – I joined them for a foraging trip which was fascinating, then followed it up with a meet-the-producer session and cookery class.
While this was a special occasion for journalists, the hotel does have an open-door policy with the kitchen.
Any guest is welcome to come in at any time, watch the chefs work and chat to them.
One regular, I'm told, used this to his advantage.
His wife wasn't keen on him smoking or drinking, so at dinner, he'd find an excuse to pop into the kitchen.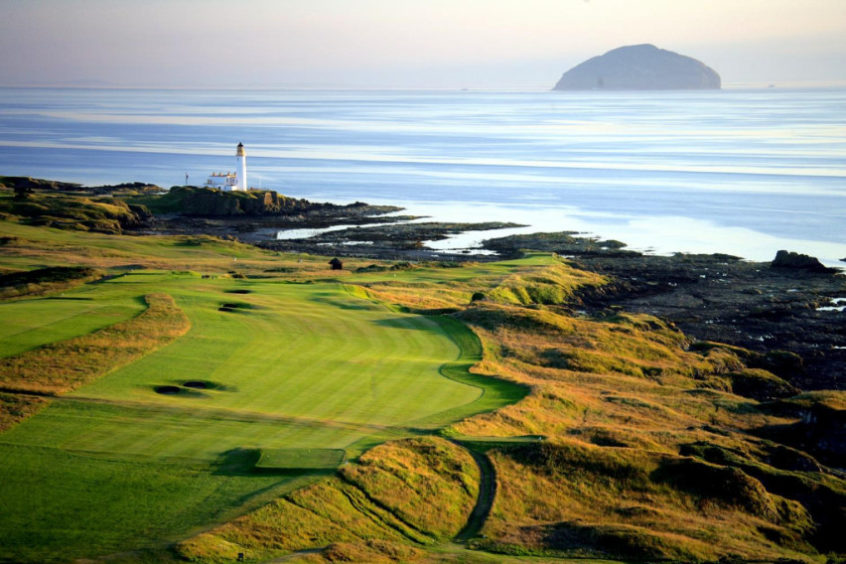 It wasn't the chefs he was interested in but where they'd put the secret packet of cigarettes he'd ask them to stash away.
After a quick puff outside and a brandy, he'd toddle back to his table reporting all was well.
When it comes to looking after guests, Trump Turnberry does it exceptionally well.
On a daily basis, hotel manager Ralph Porciani delivers a masterclass in how to be a good host.
For example, every guest receives a hand-written letter from him welcoming them to the hotel.
It's an extremely personal touch and he often receives hand-written replies in return.
Ralph was about to move abroad when Donald Trump bought the hotel, so decided to stay put.
"I was showing him around the hotel when he asked, 'what's that smell? It smells like a hospital in here'.
"I explained it was damp, and that before he spent money on anything fancy, he'd have to start with the basics such as replacing all the render.
"The windows looked beautiful but they were old and leaking.
"At one point, in winter, we were using more than 300 towels a day just to mop up water from the leaking windowsills – that was more towels than the guests were using."
A multi-million-pound spend has seen the hotel transformed into an utterly glamorous venue, yet it still has an air of relaxed friendliness to it.
My room, with an ocean-view, number 124, was enormous, and the last word in luxury, with the biggest bed I've ever seen, a chandelier, high-end fittings and furnishings and an enormously stylish en suite bathroom.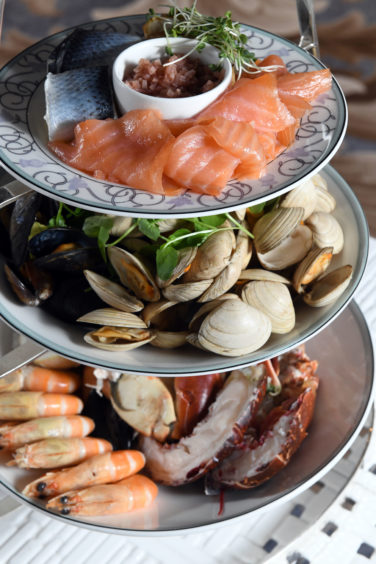 As for the food?
Breakfast in the 1906 restaurant is not to be missed – an enormous buffet laden with a huge variety of fresh fruits, meats, cheese and seafood, as well as the more traditional breakfast fare.
Executive chef Calum pushed the boat out when it came to wining and dining our little group but actually, the regular menus here are pretty interesting, and as we now know, packed with as much locally sourced produce as possible.
Along with the hotel restaurants, the resort has various clubhouses where you can eat, with menus catering for those looking for an elegant repast to those simply wanting hearty, filling grub after a day on the golf course.
Whatever you want, they'll look after you here.
For more information and rates, visit Trumphotels.com/turnberry