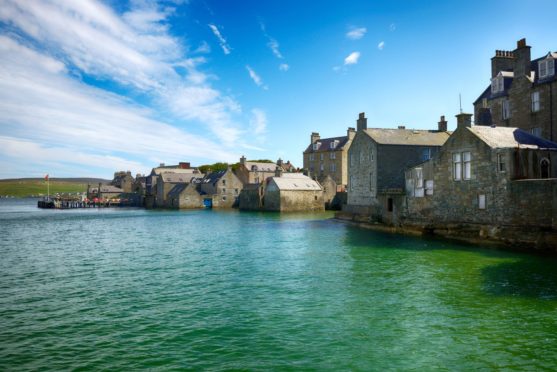 Shetland is a frame of mind, I'm told by one local woman when I ask why she came to the island.
"I came here to get away from things. To get some peace, really."
A collection of islands nestled together 110 miles from the Scottish mainland and 190 miles west of Norway, Shetland is an outpost steeped in community, conflicting origin and secrets.
My small aircraft bumps noisily on to the tarmac at Sumburgh Airport, and after I'm quickly ushered through the small airport and into a waiting hire car, I also get a sense of how tranquil Shetland is.
Travelling on to Lerwick – the largest and most populous town on the island – I can't help but be struck by the beauty of the place; stunning vistas are abundant here, from spectacular cliffs hewn out by crashing waves to majestic rolling valleys.
After hearing some horror stories about the weather on Shetland, we somehow strike gold – a beautiful and serene evening allows us to take in the true majesty of Scotland's most northerly outlying islands.
Lerwick is a wonderful maritime vision – a fishing town complete with little nooks and side streets, which lead to the harbour.
The bars thrum at night with the enticing sounds of folk music and island revellers.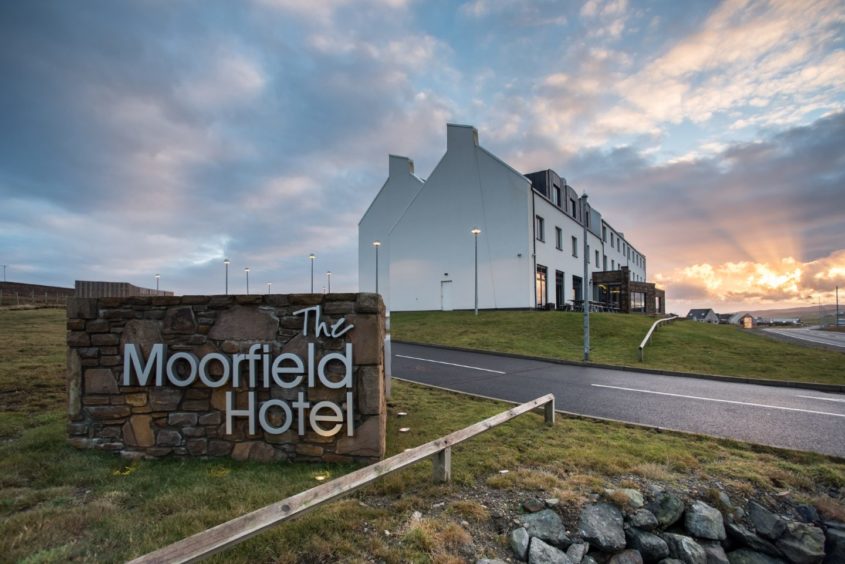 A sub-Arctic archipelago, Shetland isn't hilly, as such, but has numerous smaller peaks and undulations, often pocketed with areas where the sea snakes far in to meet the land.
Small beaches are everywhere, and, in fine weather, they look to be virtually untouched by human interference.
Our hotel for the weekend, The Moorfield, is situated on the outskirts of the village of Brae.
It is pleasingly positioned above one of these sea lochs, looking across the water to Islesburgh and Haggrister.
The hotel itself is bright and airy, working wood and stone into a pleasing outer white-and-grey frontage.
The rooms are extremely comfortable and well-decorated, in keeping with the style of the hotel and the tranquil atmosphere.
Dining and drinks are well catered for in the spacious bar and restaurant, which also benefits from a truly unique view through large bay front windows.
Breakfast and dinner are served buffet-style with an array of options.
Though some might find the lack of a menu for dinner a little disconcerting, the food here is wonderfully prepared every day and served in a relaxed manner.
A large number of rooms are routinely held for the local Shetland Gas Plant, which belongs to French oil and gas giant Total, but come 10.30pm we effectively have the run of the place, as almost everyone gets early to bed to prepare for a hard day's work the following morning.
Afterwards, as you sit at these windows with a drink by your side, you truly feel the rest of the world slip away as you gaze out on the peaceful water.
By day, there is a real wealth of nature to be seen on Shetland, from otter-spotting along the coastlineto boat trips where you can spy seals and the islands' wide variety of seabirds.
We resolve the following morning to travel up the islands to see if we can reach the most northerly point, however the weather has shifted and we are lashed by howling rain and winds for most of the day.
As we reach the Toft Shetland Ferry Terminal to travel across to the island of Yell, we are told that while we would get across, we might not be lucky enough to get back – we decide not to risk it.
Instead, we explore the mainland, which, given the weather, is not offering up quite the same Shetland splendour we witnessed the previous day, but we go forth all the same, hopeful we might get a bite to eat and a warming cup of coffee.
We go about as far west as you can get on Shetland and take in the secluded Strenness Beach, which, on a more fortunate day, would be a great spot for a picnic with the family.
On the way back we take refuge in the St Magnus Bay Hotel, which offers great scenic views and selection of interesting beers and spirits.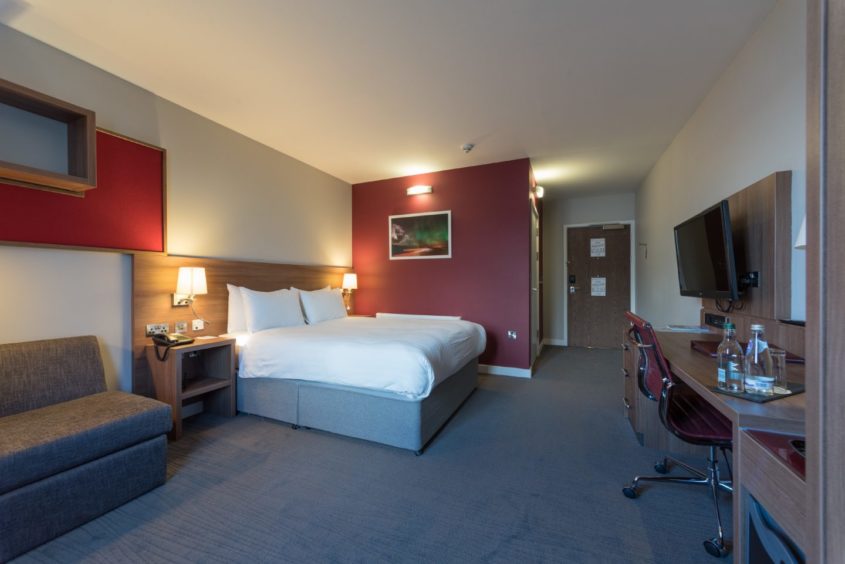 The north of Shetland's main island is fairly sparse, with small hamlets dotted about, many with little sign of life, and we actually encounter a couple of places where signs forbid us to go any further – some people on Shetland want to just be left alone.
If you seek peace and serenity combined with some of the greatest natural sights in the world, then Shetland is surely the place to find it – but remember to bring a brolly and some wellies, just in case.
THE HOLIDAY
The Moorfield Hotel, Brae, Shetland ZE2 9UX
Call: 01806 520010
Visit: www.themoorfieldhotelshetland.co.uk
Bolts Car Hire: www.boltscarhire.co.uk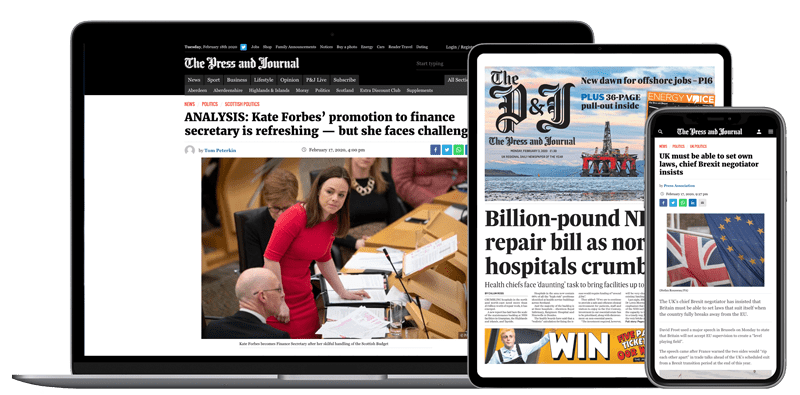 Help support quality local journalism … become a digital subscriber to The Press and Journal
For as little as £5.99 a month you can access all of our content, including Premium articles.
Subscribe