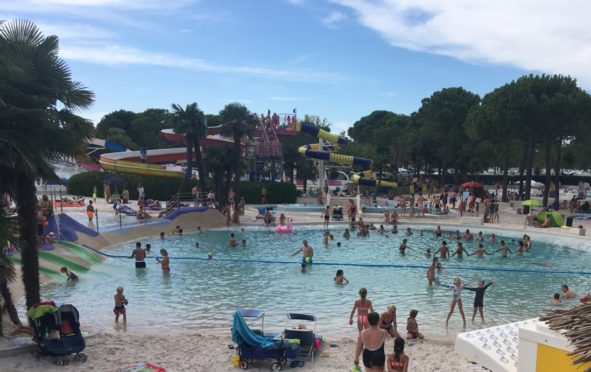 There were at least two things to know about my dad when I was growing up.
Firstly, he loved his two-week Eurocamp summer holiday. Secondly, and unfortunately for us, he loved taking the car on holiday.
He also loved the south of France. So we spent many hours each year squeezed in the back of our family car on our annual continental adventure. My brother enjoyed prime spot up front, where he and dad would argue each time there was an unplanned turn-off.
I have vivid memories of my clammy legs sticking to my sister and mum, drifting in and out of sleep with a rumble of "discussion" from the drivers waking me up every so often.
So when I was offered the chance to introduce my daughters to this kind of family holiday, there was one thing at the top of my wishlist: convenience and minimum journey time.
I pored over the Eurocamp brochure and website and luckily they highlighted the campsites that are convenient for travel without a car.
I opted for Italy, and we chose the Union Lido campsite near Venice. With an early-morning flight taking just over two hours, we arrived at Marco Polo airport at around lunchtime. We found a bus direct to the campsite and accomplished the whole journey, door to door, in under 12 hours.
After checking in, we were whisked off in a golf buggy to our mobile home where we were greeted by a friendly courier. So despite my feelings of nostalgia during the holiday, it was easy to see how times have changed.
Our mobile home seemed roomier than my first flat, and holidaymakers who have reservations about caravan holidays can rest easy, as it was more like a lodge. It had three bedrooms, a fully-equipped kitchen, air conditioning and double doors opening out to a shaded decking area.
Eurocamp also offers a welcome pack, so on arrival we were provided with essential items such as kitchen sponges, washing-up liquid, coffee, sugar, water and wine.
It was time to explore, and there was plenty to see. This campsite was the best I have ever been to. There were four pools, and we had fun every day debating the pros and cons of each.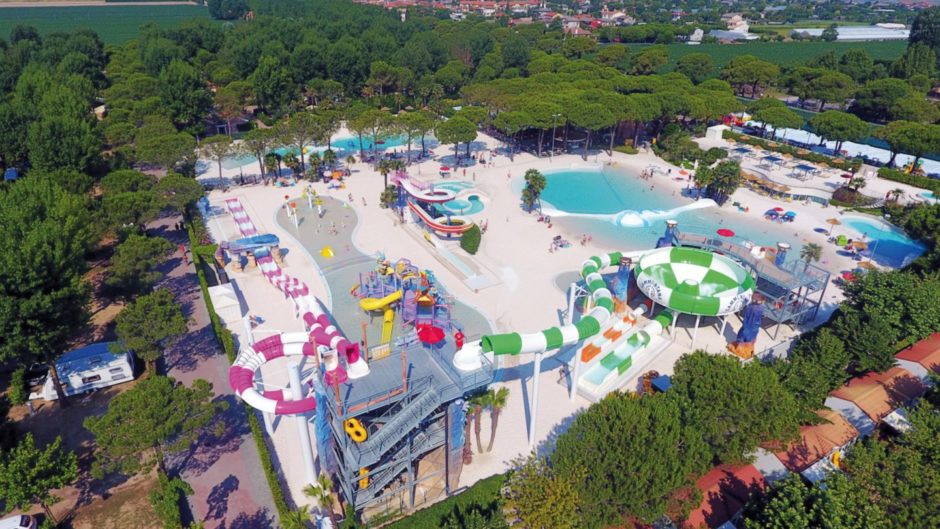 The main pool is a lagoon surrounded by an artificial beach, with about seven water slides of varying degrees of fear factor. There was also a splash park for the younger ones. This activity area was surrounded by bars and restaurants, so you could easily spend a whole day there. By the end of the week we had cottoned on to the trick of reserving sun loungers, and by the time I had spent a small fortune on buckets and spades I even managed to read my book while my happy children played beside me.
Union Lido offered so many entertainment facilities that we actually only ventured outwith the park once. During our week, we attended a fashion show (where models strutted on a proper catwalk), watched a U2 tribute band and went to a magic show.
The kids' couriers showed boundless enthusiasm and patience and, although we didn't try out the kids' clubs, there were three hours of childcare available every day.
Although the Eurocamp mobile home is fully equipped for family cooking, we preferred the easy option of eating out and loved relaxing in the bars at night watching the entertainment. Our favourite restaurant was Sizen, which overlooked the beach and offered a large range of Asian dishes.
One of the factors that made all the difference on the holiday was the feeling of safety.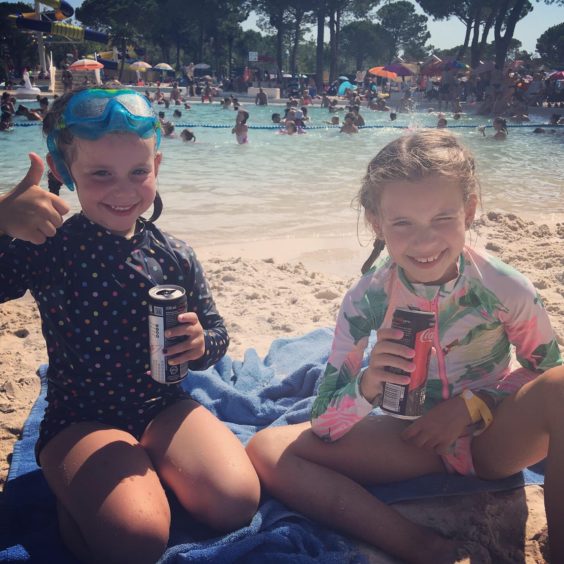 While checking in at reception, we were all given yellow wristbands, which had to be swiped on entering and leaving the campsite, and it definitely put me at ease to see everyone wearing the bands.
As much as there was plenty to do at the campsite, I knew that I definitely wanted to visit Venice. Despite my whingeing about long car journeys, I loved being taken to all the sightseeing attractions when I was younger, and a day was set aside for the outing.
We were whisked back in time as soon as we stepped off the ferry. Venice is a truly magical place.
We opted to escape the noise and bustle of the streets for an obligatory gondola trip. The atmosphere is quite surreal as you make your way quietly and peacefully through the canals. There's almost an eerie silence as tourists sit back and gaze at this other-worldly place.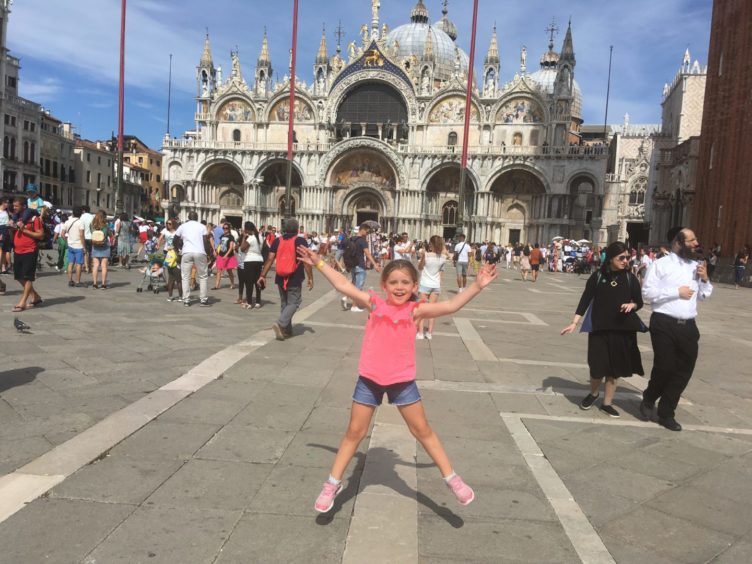 We spent hours in Venice and had actually planned to visit the neighbouring islands of Murano and Burano, but weariness overcame us and we decided to pay a return visit with fresh legs on the last day of the holiday.
I spent the last hours of the holiday on my sun lounger Googling flights and mobile homes for summer 2020. With so much to do, and with my daughters firmly in the Eurocamp mode, we will certainly be back to Union Lido.
P.S. Sorry, dad. I really did enjoy those family holidays.
THE HOLIDAY
Prices at Eurocamp's Union Lido start from £346, for a family of six staying in a three-bed Azure. For more information visit www.eurocamp.co.uk