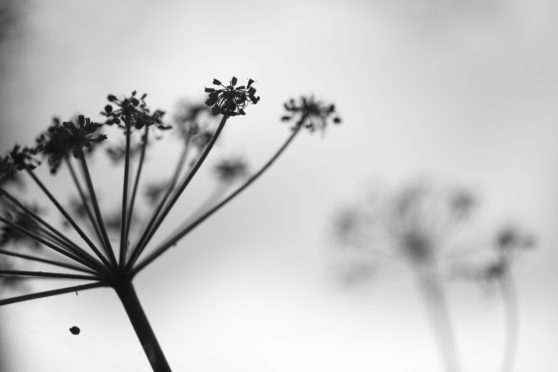 Photography is my life. I've worked as a picture editor for the past 16 years, and have taken the odd photo now and then. So when the opportunity to spend the day with photographer Margaret Soraya arose, I couldn't say no.
Margaret is known for her seascapes, working with the amazing colours and shapes produced by Mother Nature. She regularly takes trips to the Scottish islands, in particular the Western Isles, to capture the amazing white beaches and stormy seas.
She is based near Drumnadrochit, so our day wasn't quite as dramatic as the wild lands of the Hebrides, but a day beside Loch Ness was nothing to be sniffed at.
My husband, Chris, and I checked in to the Tiny House – a holiday pod in Margaret's garden. It was, as the name suggests, tiny, but really comfortable and well designed. It was light and airy, and with turquoise and cream-coloured Harris Tweed cushions on the bed, and Margaret's landscape art on the walls, it really captured her style.
After a light lunch, we grabbed our cameras and headed out in Margaret's van towards the loch. We traipsed through woodlands and over streams to access a quiet spot.
Looking at the scene, I wasn't too optimistic about the pictures we would take. But Margaret put our minds at ease and pointed out different elements that we could focus on. I'd already mentioned that I quite fancied trying a different style of photography, so she gave me a Nikon 60mm Macro lens to try. This means you can photograph objects that are millimetres away and still get them in focus with a very narrow depth of field.
I'd tried a Macro lens before but she suggested that I work with the light – the sun was a little diffused but bright enough to back-light the leaves on the trees. I soon got into it and found myself lying on the ground aiming my camera towards the white sky, silhouetting various weeds and plants.
Quite pleased with the result, I moved on to focus on a dead tree sticking out into the loch. Here she suggested using a longer lens and a slow shutter speed to create a blurry effect of the water. It took quite a few attempts and a bit of shuffling around to get the right composition and blur the water enough. Fortunately a small boat passed, well timed to create a few light waves on an otherwise still loch.
When you think of landscape photography, normally a wide scene with water, rolling hills and sky spring to mind. Margaret explained that her photography can involve zooming right in on an area, such as a rock or branch, putting the focus on only that and the water around it. With this in mind, she took us to a fast-flowing stream that feeds into the loch. The water cascaded over rocks, looking like the ideal spot to create that blurred water effect. Margaret worked with Chris on this while I took a walk in search of something different. I came across a still pool of water with a weed growing in it. The rain started and I noticed the ripples it created around the weed's reflection. I then took my final photo of the day before the heavens opened.
We quickly gathered our gear together and returned to the van before heading to Margaret's editing studio to sit down with a cup of tea and look through our images. I was very pleased with my results, my pictures are really different to what I normally focus on – she had pushed me to step away from the norm and look at a scene differently. It was also a great chance to quiz her on different photography techniques and have a good look at her amazing portfolio.
To end the evening we chose to eat out at the Fiddler's, a traditional Scottish restaurant only a short drive from our Tiny House, before settling in to our snug pod. Taking up most of the pod, the bed was just as comfy as we'd been promised. After a good night's sleep we discovered a variety of breakfast foods in our fridge, so we enjoyed bacon sandwiches before heading back home to Aberdeenshire.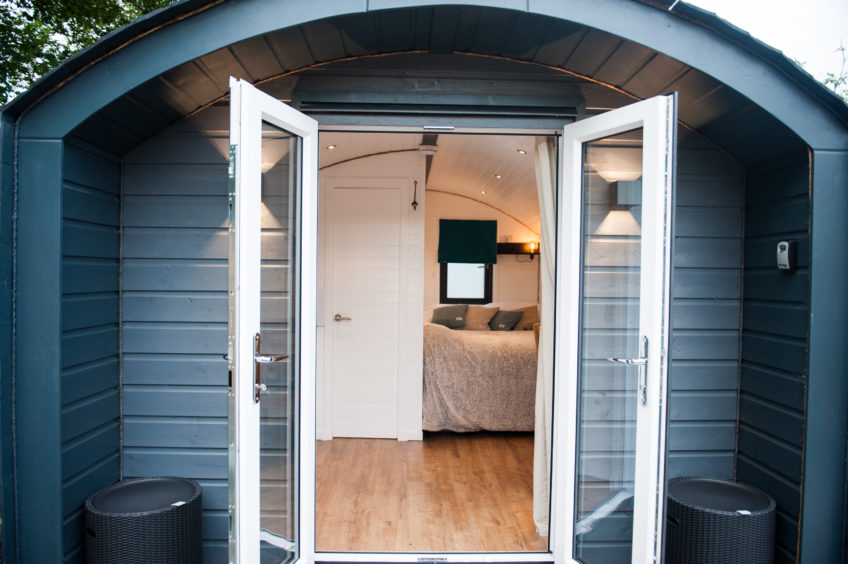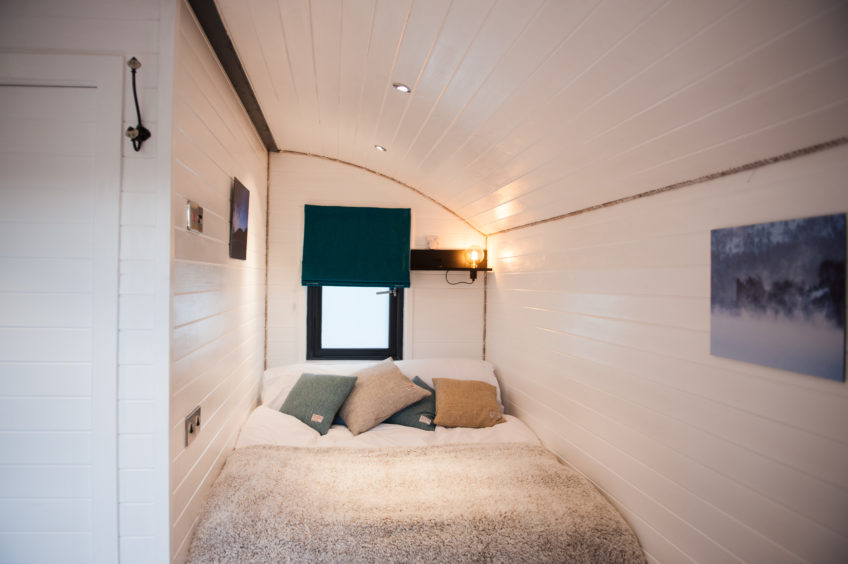 With a renewed passion for photography, I'm now scouting locations to practise some of the skills Margaret taught me. I've been encouraged to slow down and look properly at a scene, taking in all of the little components, and can now appreciate that even on a rainy day, I can come away with a picture or two.
---
Next March and September Margaret is running photography workshops in Orkney, Glencoe, Lewis and near Loch Ness, teaching people of all abilities.
They last up to six days/five nights and cost from £1,550 per person including accommodation and meals, but excluding travel.
For more information see quietlandscapes.co.uk, email margaret@quietlandscapes. co.uk or call 07709 36426