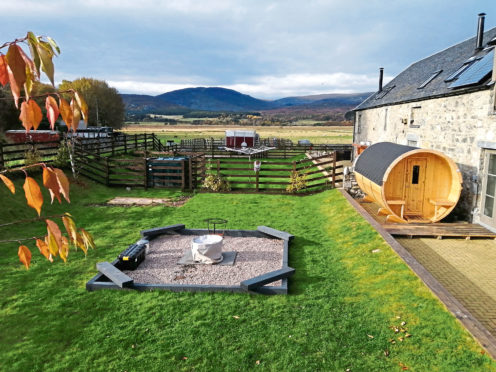 It was not a question I had been asked before, but "have you turned the sauna off, darling?" became a daily catchphrase on a trip to the beautiful Scottish Highlands.
We were staying at the wonderful Wildcat Lodge, just outside Kingussie.
A newly-created holiday property within a converted steading, Wildcat Lodge is the last word in style and comfort.
A blend of Scandinavian Hygge and traditional Scottish touches, the lodge has everything you could possibly need to make your getaway one you won't forget.
How is this for a list of amenities: four bedrooms; three bathrooms; multi-function music centre; two TVs; great wifi; telescope; two wood-burning stoves; fur-lined hot-water bottles; outdoor fire pit and – the cherry on the cake – a Finnish sauna?
All of this adds up to a very memorable holiday.
To get there, we had enjoyed a spectacular drive through Moray whisky country passing so many distilleries we lost count.
We were treated to all the colours of the autumn rainbow as oranges, greens, browns, reds and yellows flashed by our windows.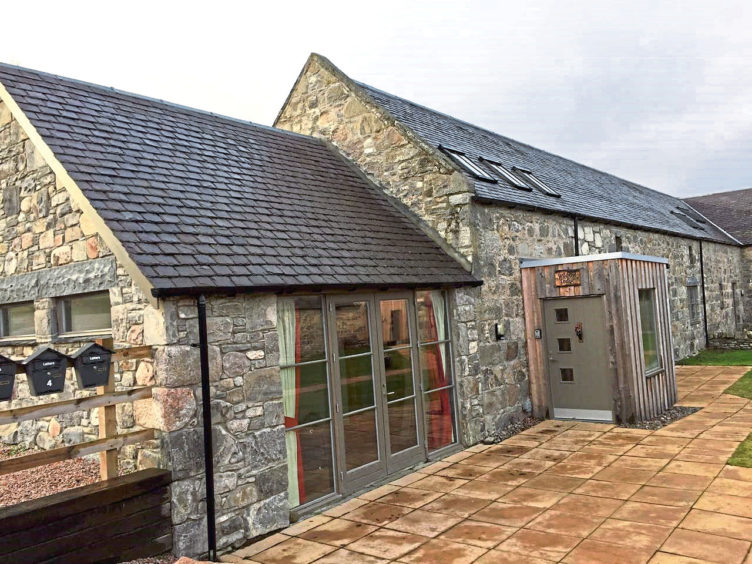 We then looked on wide-eyed as into view came the snow-capped Cairngorms wearing crowns of low-lying cloud. The natural beauty of this area is breathtaking.
My two young children struggled to contain their delight when they realised how big Wildcat Lodge is. Cue a long bout of exploring and my son soon declaring: "This is the perfect place for hide and seek."
I was in the mood for a more relaxing pastime and quickly spied the music centre in the main living area, which can play vinyl, CDs, cassettes, radio and can also connect to MP3 players.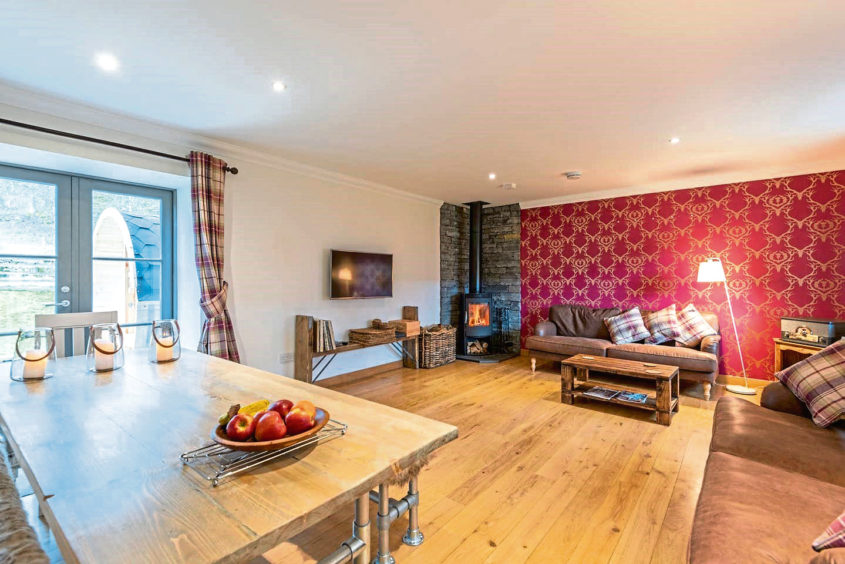 I would later spend the evening listening to the lodge's own collection of LPs while sipping wine and generally being at peace with the world. Well, after we had roasted marshmallows and made our own version of s'mores on the fire pit in the garden, something we did several times during our stay.
To work up an appetite for these toasted treats, we had driven a mile or so from the lodge to Ruthven Barracks, an impressive ruin on a small hill offering just the right amount of interesting history and yet another hide-and-seek opportunity.
A busload of American tourists were equally as enthralled by the barracks, illustrating the world-wide pull of this area.
And the beauty of the Cairngorms area – other than its actual visual beauty – is how much there is to do within a very small radius.
When we did reluctantly pull ourselves away from the lodge, we were spoilt for choice for days out.
First up was the Highland Wildlife Park, just along the road at Kincraig.
Here we saw polar bears, red pandas, snow leopards and an Amur tiger at pretty close quarters. The kids loved it and so did we.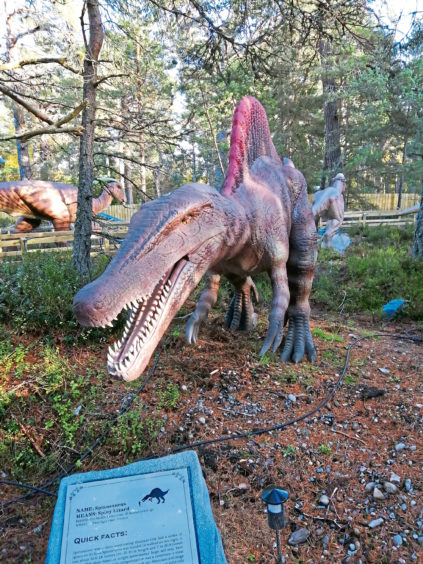 Similarly, Landmark Forest Adventure Park, at nearby Carrbridge, provided hours of adrenaline-fuelled fun as well as a trip back in time to the Jurassic Period with its new dinosaur area, not to mention its mind-bending Bamboozeleum, which is worth the entry fee alone.
We spent a good seven hours at Landmark so were in need of a sauna and fire-pit treats when we returned to the lodge that evening.
Another worthwhile visit is to the Highland Folk Museum, at Newtonmore, a couple of minutes by car from Kingussie but also easily reached by bike on one of the many great cycle paths.
This was a first for me and I was struck by the scale of this open-air museum.
My personal highlights were the 1950s schoolroom complete with strict teacher threatening to administer the dreaded strap, and the 1700s township featuring six houses and guides dressed in authentic outfits who let us handle swords and knives to learn how people fought and lived hundreds of years ago.
A fascinating day out that even the children enjoyed as the past is really brought to life here.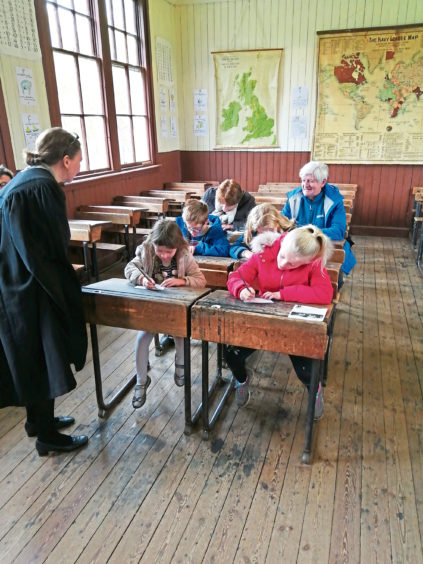 Wildcat Lodge is surrounded by countryside just begging to be explored and as well as going for a couple of runs on the tracks, paths and roads in the vicinity, we also undertook a family walk in a bid to spot some of the local wildlife.
Just metres from the front door, there is a track that joins the Badenoch Way, so we followed that and soon found ourselves at RSPB Insh Marshes National Nature Reserve.
Complete with wooden hide, we took the chance to go inside and use the supplied binoculars to see what we could spy.
We didn't spot any rare birds or animals, but we did enjoy reading the comments in the visitor book.
So whether you crave the peace and quiet of the countryside, a base for outdoor adventure, a family holiday packed with activities, or all of those things, Wildcat Lodge offers it all.
With all the amenities you could possibly wish for and a majestic landscape that changes almost hourly, you would be hard pushed to find a better home from home on a trip to the wonderful Highlands.
THE HOLIDAY
Wildcat Lodge, Kingussie, by Invertromie Farm PH21 1NS
Email: invertromiewildcat@ gmail.com
Visit: airbnb.co.uk