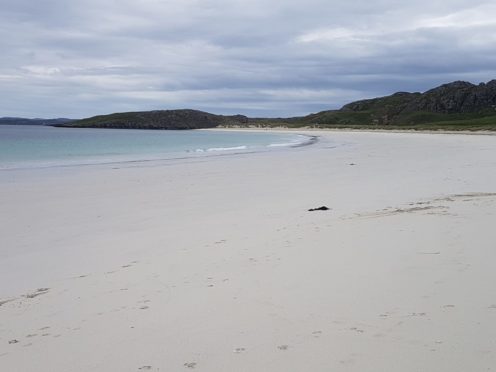 Visitor numbers to the Outer Hebrides are at an all-time high, and it is not hard to see why.
Perhaps it is the miles of white untouched sands or aquamarine water. Or maybe it is the wildlife, or tasty local produce.
Certainly, social media must have something to do with it. Instagram is full of beautiful images of Scotland, and the Western Isles regularly feature on my feed.
Often under the images are people clamouring to know exactly where the magical spot is. And just as frequently, there are comments along the lines of "Ssh, don't tell everyone".
Standing on the deserted, golden sand at Uig Bay shortly after arriving at Timsgarry in Lewis, I knew exactly what they meant.
Even better, this vast beach was right on the doorstep of our holiday cottage, an old byre lovingly restored by John and Lorna Norgrove.
The couple, who live in nearby Mangersta, initially decided to do up the dilapidated property to help a friend but quickly realised it could be used to help their charitable work.
The Linda Norgrove Foundation was set up in memory of their daughter, an aid worker kidnapped and killed in Afghanistan in 2010.
How legacy of aid worker Linda Norgrove is helping women in Afghanistan
The charity has raised more than £1.5 million in Linda's memory since then, and uses the money to fund scholarships for Afghan women keen to go to university.
It is a small charity run by trustees, and Mr Norgrove admits that given its rural base it can be hard to attract financial support.
He said: "We can't fundraise very well from here. We see the events that the Afghanistan Connection regularly hold in London – they're able to get lots of money.
"Now we can use income from the Byre for our administrative costs in the UK, such as those expenses and publishing our newsletter, and then everything that is donated and given to the foundation goes to Afghanistan."
Throughout the property there are nods to their daughter's love of travel, from the handmade rugs in the cosy open-plan living and dining area to the tribal masks in the porch.
Upstairs the bedroom has plenty of space, and offers uninterrupted views of the bay and hills.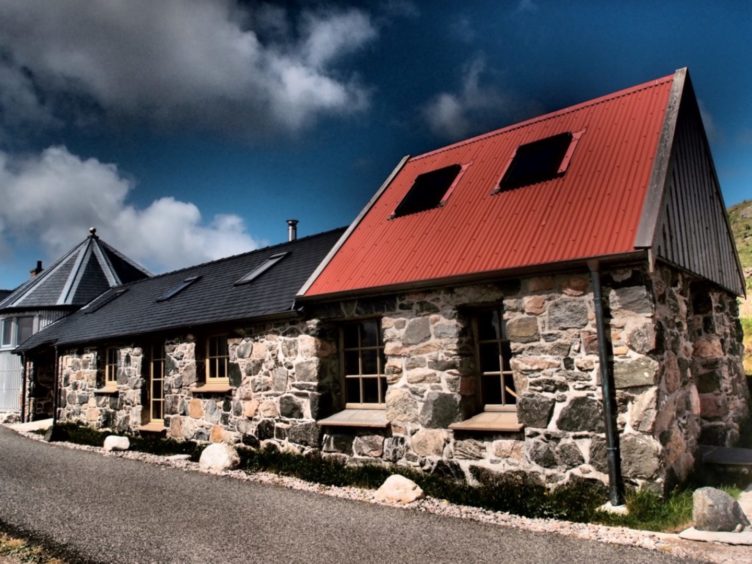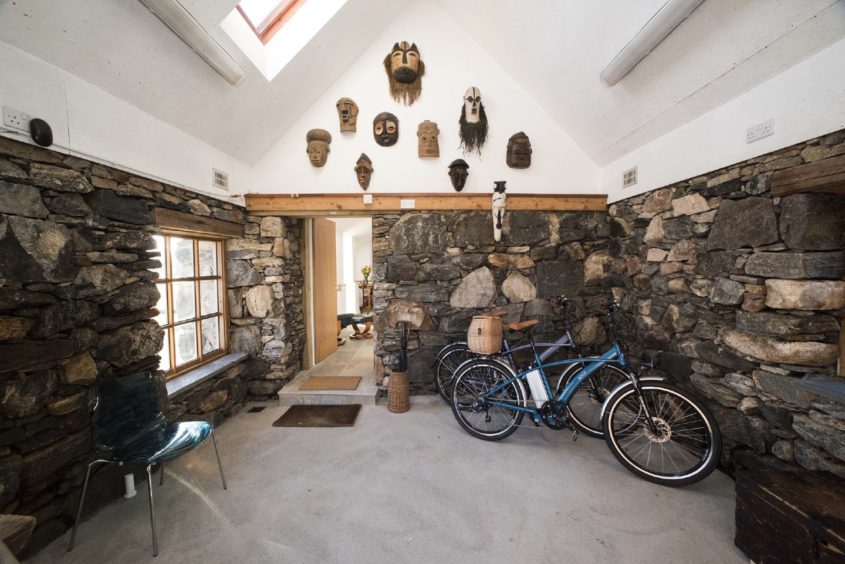 The visitor book is full of reports of wildlife spotted from the many windows which make the house so light and airy – from deer on the hills opposite, to the two golden eagles regularly seen soaring above.
Mr Norgrove carried out a lot of the work himself, working with local builders and joiners over four years. He said with such an important cause behind it, he wanted to "make a good job of it".
The Norgroves also generate income for the foundation – which is aiming to support 100 women to become doctors – through a decommissioned fishing boat, The Wheelhouse, at the bottom of their garden, which walkers can just drop in to.
Their bothy, built into the side of the Mangersta cliff, has also recently been named the most romantic in Scotland.
All three are in an ideal spot for exploring Lewis, no matter the type of holiday.
The famous Callanish Stones are just half an hour away, and a few more miles up the road is Gearrannan Blackhouse Village at Carloway.
It was fascinating to walk along the lines of thatched houses and take a step back in time to watch traditional Harris Tweed being made, before learning just how hard life would have been living in such an exposed coastal community.
As we headed further north, we couldn't resist stopping for a quick look at the whale bone arch at Bragar. The story goes that an 80ft blue whale drifted into Bragar Bay with a harpoon in its head in September 1920 and, after whaling companies failed to respond to calls to collect it, the villagers took action themselves.
The blubber was used for oil, disinfectant, tar and medicine, while local postmaster Murdo Morrison decided that the whale's jawbone might make a nice addition to his gate – where it still stands today, at 25ft tall.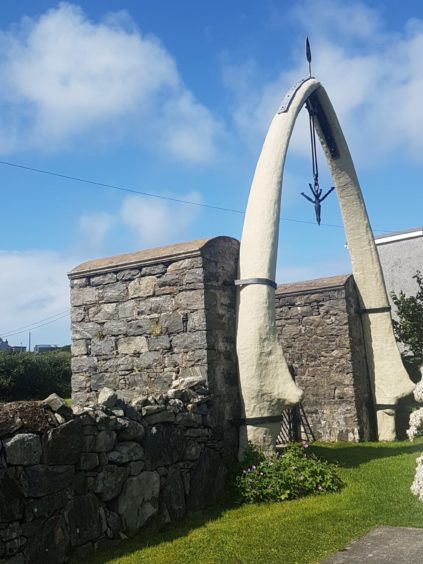 Determined to show off some of my favourite spots from a previous trip to the Western Isles, we headed to the Butt of Lewis lighthouse and Port of Ness for a blustery stroll.
Stornoway is, of course, worth a visit in its own right, with plenty of quirky shops to tempt visitors in after a visit to Lews Castle and Museum nan Eilean.
The Crown Inn, which offers lovely views over the harbour, and a varied, tasty menu, is definitely recommended – after all, if it was good enough for 14-year-old Prince Charles to sneak into for a cherry brandy, it is certainly good enough for the rest of us!
The other bonus of The Byre's location is that it is not too far from Harris. After about 90 minutes, we were admiring the golden white sands and turquoise waters of Luskentyre and Seilebost – two favourites destinations from last summer.
The end of a holiday is always a blow but if like me you are already dreaming of your next island adventure, make sure you snap up your stay in this idyllic part of Scotland.
THE HOLIDAY
Timsgarry Byre 3 Mangersta, Uig, Isle of Lewis HS2 9EY
Call: 01851 672324
Visit: timsgarry-isleoflewis.co.uk