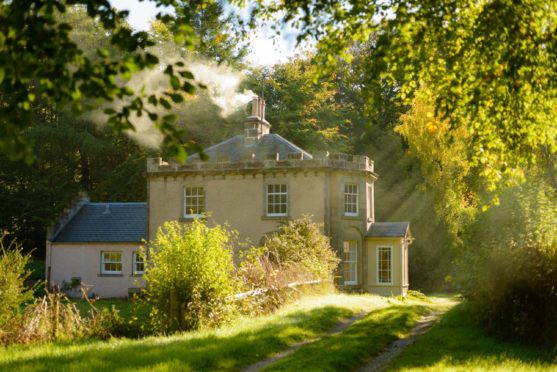 Looking for a romantic getaway as Valentine's Day approaches?
Quarry Gardens Lodge, within the grounds of Gordon Castle Estate, Fochabers, fits the bill.
It looks like it's been plucked from the pages of a fairytale and is surrounded by lush gardens previously visited, legend has it, by Queen Victoria.
The pretty lodge has a porch, lovely sitting room with windows on three sides and a wood-burning stove – ideal for cuddling up in front of after exploring the area.
It also has the cutest of dining rooms, a well-appointed kitchen and utility room.
I particularly liked the welcome pack as it included a bottle of the estate's own award-winning gin.
A curved staircase leads up to the large bedroom filled with antique furniture, and a large bathroom which has a deep, free-standing, claw-foot bath in front of the window. It's so private you can happily soak away your cares without the risk of passers-by seeing you.
While it's tempting to stay here and play at being a princess, there are too many attractions nearby to keep you indoors, starting with Gordon Castle itself.
The original castle dates back to 1479 and was more of a fortress before being transformed into a grand mansion house.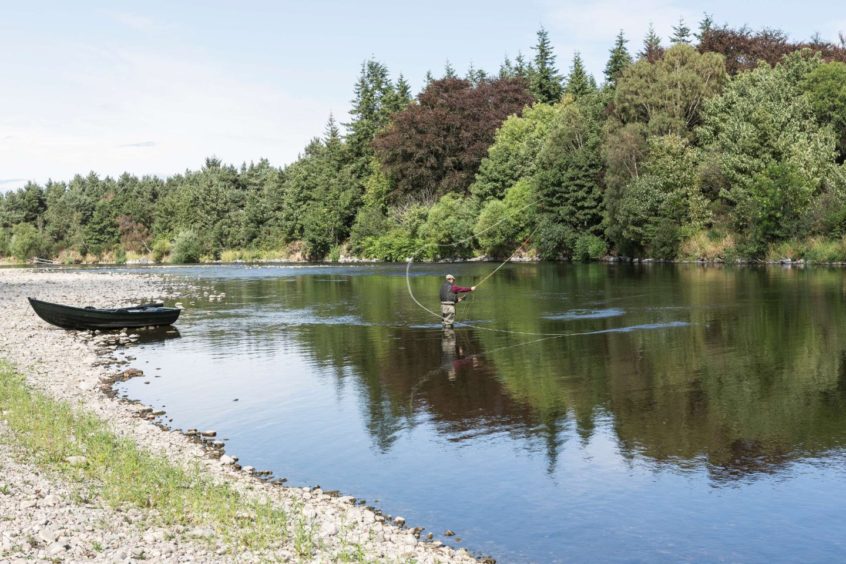 New life has been breathed into it and the castle can now be rented for exclusive use.
It's worth asking for a wee tour as it's good to see round the fine rooms, learn its history and hear of future plans such as the transformation of the Tower Hall into a ballroom.
The estate is home to a walled garden, one of the oldest and biggest in Britain.
We joined head gardener Ed Bollom for a tour of the eight-acre space which, at one time, employed 40 staff.
Interestingly, where the current garden stands now is where the original village of Fochabers used to be.
It was moved across the road at some point, but there is no concrete explanation as to why this happened.
Latterly the garden was only used to grow grass cut for hay until current castle owners, Angus and Zara Lennox, took action and decided to grow botanicals so they could make their own gin.
Long story short, it's now used to grow more than 400 varieties of botanicals, seeds, fruit, trees and plants used in 250 different products made here.
While still a work in progress, it's a fascinating place and Ed's passion for it quickly rubs off on visitors.
Advance booking is required for the tours which are included in the garden entrance fee.
It's a nice walk from here into the village of Fochabers, which has a good selection of shops, a museum and a pretty square. While here, treat yourself to a fish supper from Fochabers Fish Bar on the High Street, an award-winning cafe and takeaway where they take provenance seriously – the name of the trawler landing the catch was on display.
The Walled Garden Cafe is also good, a rather pretty building and good grub, much of it grown in the garden.
If you've a sweet tooth you'll enjoy the giant pancakes found in the Baxters Visitor Centre restaurant.
The centre is home to well-stocked shops, with my favourite being a replica of the original shop which offers a real trip down memory lane.
There are also riverside walks and a nature trail, ideal for families.
Spey Bay, with its long, sweeping beach, is another fine place to visit – the sound of waves crashing on to the stones is very therapeutic.
Attractions here include an old ice house and the Whale and Dolphin Centre, where remote-control cameras let you enjoy close-up views of the River Spey and the sea – dolphins had been playing in the surf earlier that day.
The area surrounding Fochabers is home to a fine mix of rural countryside, hills waiting to be climbed and coastal towns and villages.
Among them is Cullen, home to several antique and second-hand shops worth visiting.
While here we had dinner in the recently revamped and very stylish Seafield Arms Hotel.
Warm and inviting, the service was excellent from start to finish, while the food was a knock out – I'm still thinking about my excellent mixed grill.
Quarry Gardens Lodge is ideal for a romantic break, but also well placed for exploring the area.
It certainly left a big impression on our hearts…
THE HOLIDAY
Prices start from £100 per night with a minimum three-night stay.
Future events at Gordon Castle include a music night at Tower Hall on May 15 and Gordon Castle Highland Games & Country Fair on May 17.
Visit www.gordoncastleestate.co.uk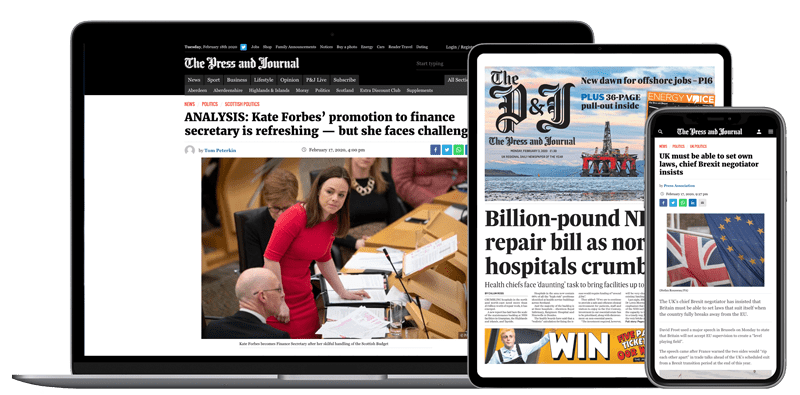 Help support quality local journalism … become a digital subscriber to The Press and Journal
For as little as £5.99 a month you can access all of our content, including Premium articles.
Subscribe