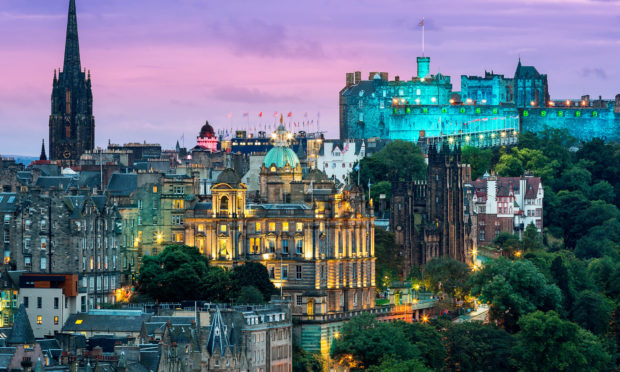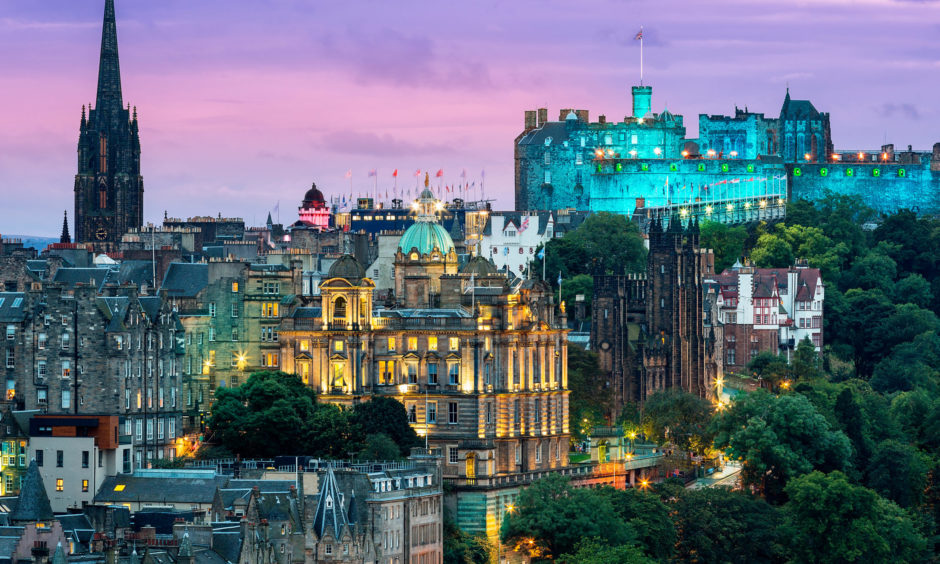 Each time I visit Edinburgh, it never seems to be a particularly relaxing experience.
More often it's a rushed overnight pit stop on the way to a red-eye flight. Or perhaps a long weekend at the Fringe Festival, when the city's population swells to 10 times its normal size and the only accommodation available is a blow-up mattress on a friend's living room floor.
Yet still, Edinburgh's romantic image persists.
With atmospheric cobbled streets, intimate cafes and pubs, pretty parks and stunning viewpoints, it can compete with any European capital for a top weekend away.
This time I wanted to experience a slower-paced visit, and where better to base myself than The Rutland Hotel just west of Princes Street, where you can relax as soon as you step through the door.
Nothing was too much trouble for the staff as the clerk on the front desk explained we would be staying in one of eight serviced apartments for our two-day break.
Unable to decide what we fancied to eat, we ended up at Fhior, a modern Scottish restaurant whose name means "true" in Gaelic.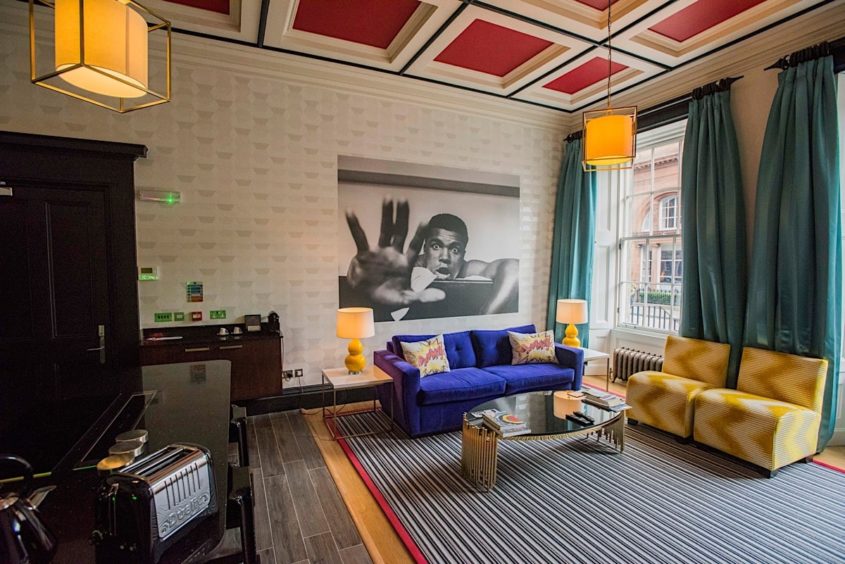 The lunch menu doesn't follow the usual format; think more of a tapas-style offering where guests are encouraged to order a few plates to share.
We selected smoked haddock croquettes, broccoli with black garlic and hazelnuts, beef tartare, smoked trout, mussels and crispy pig's ear – all of which were delicious (although the broccoli unexpectedly stole the show).
Ready to stretch our legs, the heavens chose this moment to open.
Under the cover of one rather too small umbrella, we scurried away downhill towards the Royal Botanic Gardens.
It's long been on my list of attractions to visit in Edinburgh and it didn't disappoint.
As we entered through the east gate, the rain gave way to a hazy drizzle and we picked up a map of the 70-acre grounds.
Plants of all varieties lined the walkways, interspersed with numerous ancient trees, serene ponds and waterfalls.
World-renowned for its scientific horticultural studies, the main gardens are free to wander through.
The 10 glasshouses are a particular highlight, starting with the Victorian Temperate Palm House which dates back to 1858.
Each has a different climatic zone, from steamy tropics to arid desert, and are home to 3,000 exotic plants from around the world.
They allowed us to dry off before catching the bus back to our apartment.
Part of a traditional Edinburgh tenement building, each of the apartments is uniquely decorated.
Ours had the feel of a funky bachelor pad.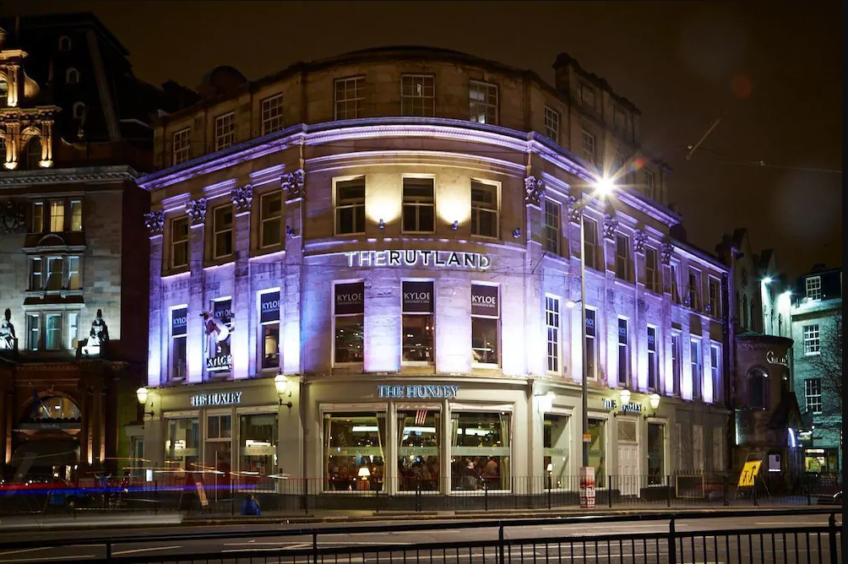 The purple velvet sofa clashed fashionably with the mustard lamps, set off by a huge canvas of Muhammad Ali.
The kitchen was well equipped and suitable for a longer stay. A welcome plate of handmade chocolates went down a treat.
The master bedroom and en suite were equally as luxurious, with a four-poster bed and free-standing bath respectively.
That evening, a 15-minute walk saw us arrive at Ondine, just off Castlehill.
Set above street level, you could easily walk past the narrow stairs and completely miss it.
In fact many people do, which gives diners who do know about this local secret cause to feel a little superior.
The food is first class and we opted for the roast shellfish platter complete with lobster, clams, langoustines, crab, mussels and oysters.
Next morning, we enjoyed a long lie before a light breakfast at the hotel.
The clouds had cleared and we ambled up the Royal Mile.
Despite having seen it many times, Edinburgh Castle remains a spectacular old fortress.
Views from the top esplanade are outstanding, while tickets to see inside start from £14.
On the way back down we spent time in the vintage shops on Grassmarket, before heading to the real extravagance of the weekend: 21212.
Opened in 2009, the restaurant is one of four Michelin Star spots in Edinburgh, and we were in for a treat with the five-course lunch menu.
The open kitchen allows you to see the small army preparing each dish and we ate everything from pickled haggis to mango caviar.
After pub-hopping around the neighbourhood for the rest of the day, that evening we came across Le Roi Fou.
A French-inspired neighbourhood restaurant, the vibe was casual and friendly.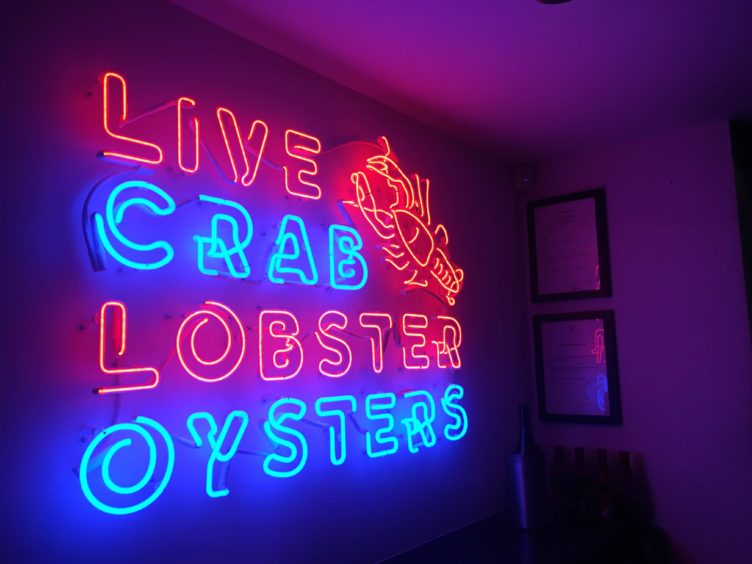 The menu was unexpectedly diverse for such a small, rather out of the way place, but each dish was impeccably presented.
My starter of grilled octopus tentacle was a highlight, as was our short chat with the chef who spontaneously entered the dining room throughout the evening to check on customers.
Full to bursting from our extravagant weekend, we walked home to hit the hay for a relatively early night.
It turns out it is possible to have a relaxing weekend in the capital after all, and it might just be one I have to repeat.
THE HOLIDAY
Rooms at The Rutland Hotel in Edinburgh start from £126 per night. For details see www.therutlandhotel.com or call 0131 229 3402.