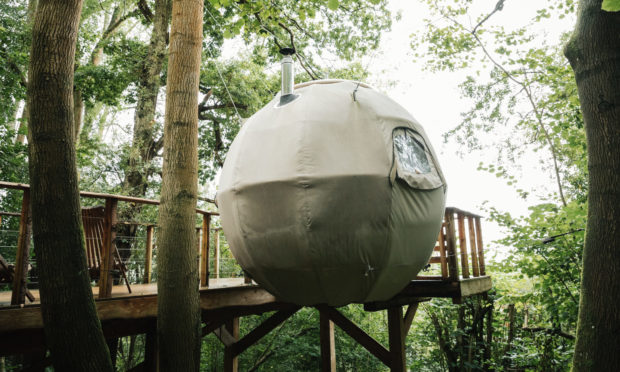 After spending a two-hour car journey bickering over shoes, clothes and many other meaningless things, I thought the weekend ahead would need to be pretty outstanding to turn things around.
Thankfully, it was.
Since my boyfriend and I have both started working full-time, we've made very little effort to do something special together. Our idea of quality time on an average day involves binge-watching Netflix with next to no communication.
The idea of spending a night together in Scotland's first hanging tree tent initially felt like a gamble because we know nothing about camping. However, the trip was just what we needed to spice up our routine.
The tree tent is the perfect retreat for inexperienced campers who are looking to step out of their comfort zone. Pitching a tent in the middle of nowhere still seems incredibly daunting to me, but this unique accommodation at the Macdonald Aviemore Resort offers the best of both worlds. The perfect balance is struck between luxury and outdoor living. If sleeping in the great outdoors isn't something you're accustomed to, you're only a short walk away from a cocktail bar at the resort to remind you that civilisation is close by.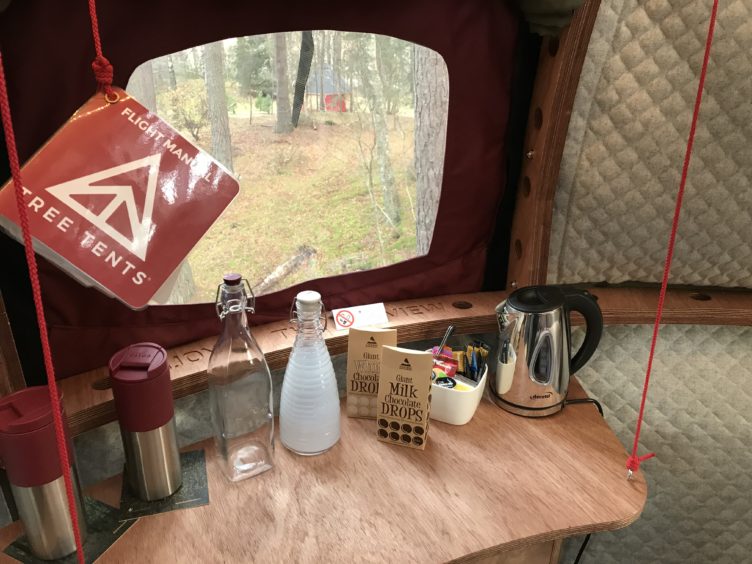 Unlike camping in the hills, staying in the tree rent means you reap the benefits of the facilities the resort has for its guests. There's no need for packets of porridge when there's a buffet breakfast at the Aspects restaurant available.
Highland Hangout prides itself on the fact that the tree tents are eco-friendly and sustainable which is an added bonus, given how topical climate change is.
When envisioning a romantic weekend, a night in a tree tent may not be the first thing that springs to mind. However, the tent, which is just big enough for two people, oozed as much romance as any five-star hotel room.
First impressions definitely exceeded any expectations Max and I had. The effort that was put into making the stay as romantic as possible for us was evident. Simple touches like fairy lights and the artificial candles made our tent all the more inviting.
Weather-wise, we couldn't have picked a worse weekend, but no matter how hard the rain pelted against the glass roof, it didn't put a dampener on the mood. The crackling fire from the stove and the constant patter of rain was like a soothing lullaby that I didn't want to end.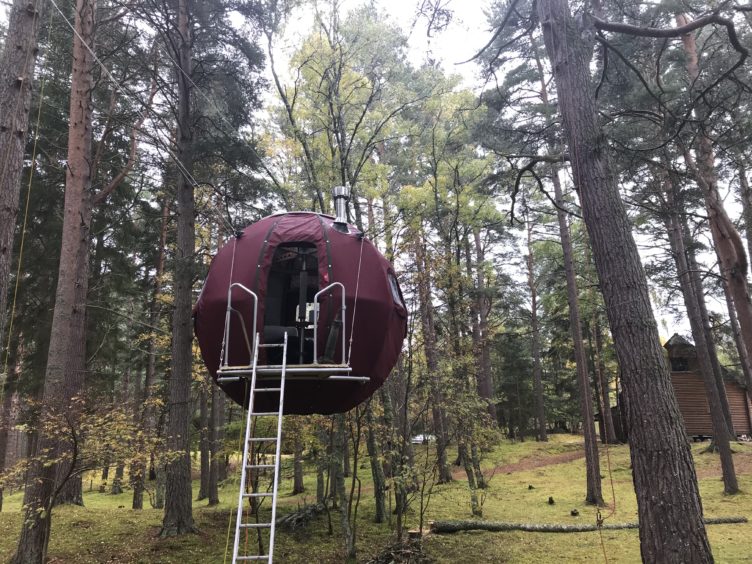 The tree tent is incredibly cosy once the stove is lit, but warm outdoor attire is still a necessity. While this would be stating the obvious to the experienced camper, having ruined one of the two matches provided, this was very much something we wished we'd realised much sooner.
Aviemore is renowned for its variety of outdoor sports and the resort is situated in the ideal location for keen skiers, mountain bikers and horse riders. However, no matter how much I pleaded, hitting the slopes or saddling up was just never going to happen.
Due to a sheer lack of organisational skills and our inability to agree on something, many of the attractions that had appealed to the two of us didn't seem to be open during our visit in January.
After much deliberation, we eventually decided to visit The Highland Wildlife Park. Given the opportunity, I'd very much like to go back to explore some of the tourist attractions we missed out on (as well as an excuse to stay in the tree tent again) but this wasn't at all disappointing.
I'd always wanted to visit The Highland Wildlife Park but was never able to find the opportunity. While this is perhaps more of a family attraction than one for couples, it was an obvious choice for us seeing as we couldn't agree on anything else.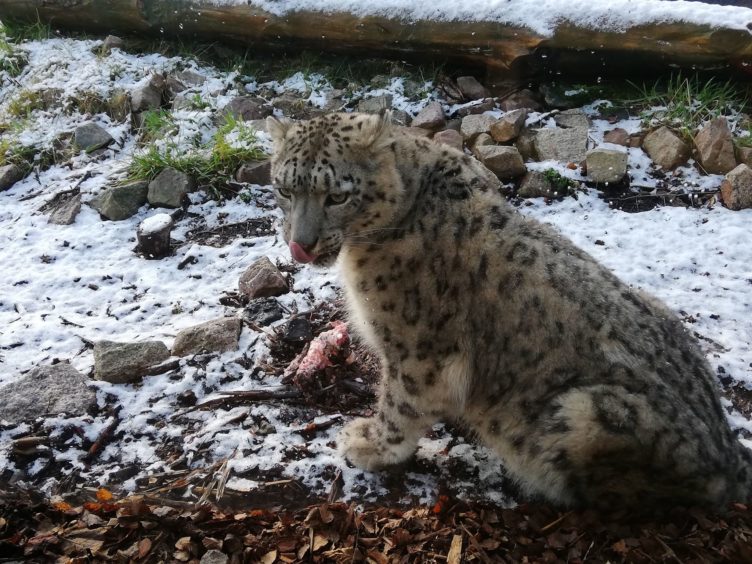 While I was unsuccessful in convincing Max to put on his hiking boots for some hillwalking, there were marvellous views of snow-covered hills that could be admired from almost anywhere in the park.
We worked up an appetite sauntering around the park taking photos of animals all afternoon.
Again not being able to agree on where we wanted to go for dinner, we stumbled across a fish and chip shop called Happy Haggis.
The protruding sign with cartoon fish bones reeled us in on our drive back from the park. For people who can never seem to make their minds up, it couldn't have been more convenient.
It's still highly unlikely that you'll ever convince me to go on a proper camping trip, but I definitely wouldn't refuse another one like this.
If there's anything I could possibly fault the trip for, it would be that it simply wasn't long enough.
THE HOLIDAY
Highland Hangout at Macdonald Aviemore Resort
Aviemore
PH22 1PN
Visit: www.highlandhangout.com
Dinner at Aspects restaurant at Macdonald Aviemore Resort: £59 for two three-course meals
Highland Wildlife Park: £15.95 per adult ticket
Happy Haggis Takeaway: £23.90 for two regular fish suppers