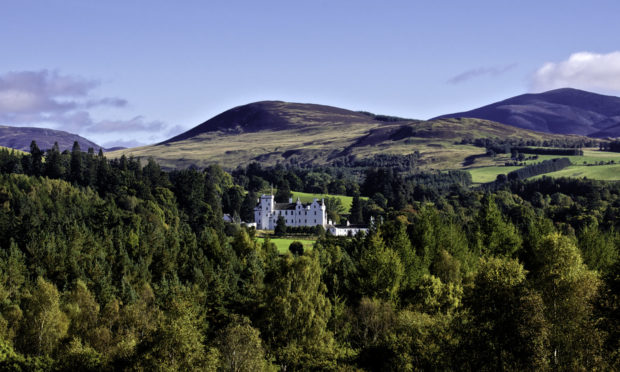 I must admit, I was in two minds about holidaying during the coronavirus pandemic. For 16 weeks I had sat working away in my daughter's bedroom, refusing to visit shops or people for fear of contracting this horrible virus.
But as restrictions began to ease, I decided it was time to be a bit more brave. I ventured to B&Q on essential business – my barbecue gas had run out – and even bought some food in a supermarket. Wearing a mask, and seeing 99% of people around me doing the same, reassured me and it felt safe.
So, the next step was to book a short holiday in Scotland and see how the tourism industry was adapting in order to be allowed to reopen for business.
Not wanting to travel too far, Blair Castle Caravan Park looked like a good option. It is just over two hours' drive from Aberdeen and its luxury caravans offer safe self-catering accommodation. All units are thoroughly cleaned to very high standards, as well as being left unoccupied for 24 hours between bookings.
My wife and I were comfortable with all the new rules and procedures and set off last week with our two young children for a much-needed change of scene.
On arrival, a welcome pack is left for guests outside the reception building, meaning no contact is necessary to check in. After collecting our key and map we located our caravan – complete with hand-sanitiser dispenser at the door – and set about giving it another blast of anti-bac spray for additional peace of mind.
It was then time to explore.
The park is well laid out in terms of maximising its green space where children can play. There is a large grass area as well as a good playpark, basketball hoop and football pitch. Hours of easy fun right there.
After a quick play on the equipment – where you'll find another hand-sanitiser dispenser – we rendezvoused outside the grand castle for a guided tour of the estate. The Blair Castle gardens and grounds are now open to visitors, with the castle and exhibition due to open on August 1, with advanced booking required.
With a 10-year-old and a seven-year-old in tow, a guided walk could have gone either way, so it is huge credit to ranger Julia that the kids didn't complain once during the 90-minute walk. In fact, they were completely engaged and loved talking to the friendly, funny Invernessian who gave us some fascinating history about the castle and its expansive grounds.
We took in the splendour of the nine-acre walled garden, which is a beautifully tranquil spot. We craned our necks to see some of the tallest trees in Scotland and Julia pointed out the imposing Schiehallion in the distance. Our eyes were also kept peeled for red squirrels, which are in abundance here.
It was a lovely way to spend an afternoon.
After our tour, we explored the river behind our caravan. It's a stunning spot and we spent a good two hours skimming stones, building a sand pyramid and dipping our toes in the clear, chilly water.
Back at the modern, spacious caravan, we sat out on the balcony taking in the views and I had a socially distanced chat with a guest who has been visiting Blair Castle Caravan Park for years. He told me the best thing about the park is that is hasn't changed and kids have to make their own entertainment. I can certainly see the appeal.
After a comfortable night's sleep, my son and I woke with excitement as we had booked a Segway tour. We weren't quite sure what to expect, but these machines are incredibly easy to master and are also super fun.
Our instructor Trevor was a real character and a very good teacher and had us zooming around the grounds in no time.
A former motocross competitor, his love of these clever machines was clear. They are intuitive, responsive, nimble and a fantastic way to take in some of the estate's 145,000 acres of dramatic scenery.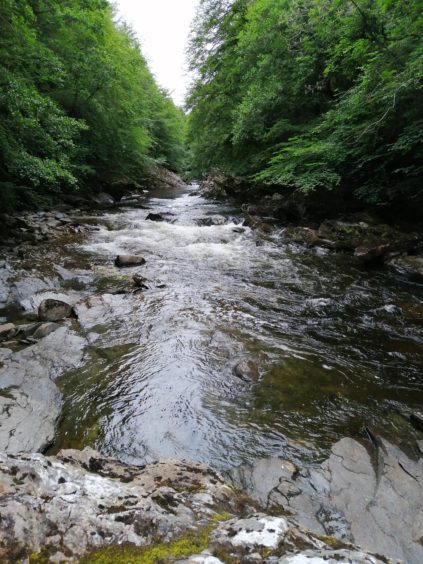 We both loved the experience and my son was on a high for hours afterwards.
In terms of safety, we both wore face masks (as well as helmets), while Trevor wore a full-length screen over his face and kept a distance throughout.
After lunch, we returned to the estate grounds and saw some deer and red squirrels and even some tiny frogs that were barely as big as a fingertip. Nature is everywhere on the Atholl Estates.
The day was rounded off with another visit to the River Tilt where we saw a family of ducks and enjoyed the simple pleasures of nature by the waterside.
So that was our first experience of a Covid holiday. Despite the wearing of masks and endless hand washing and sanitising, it was a relaxing, fun, family trip away and I am glad we took it.
In fact, we are already looking at another short break at the end of the summer. Not bad for someone who hadn't entered any building other than his own home for 16 weeks.
THE HOLIDAY
Blair Castle Caravan Park, Blair Atholl, PH18 5SR
Phone: 01796 481263
Visit: blair-castle.co.uk/caravan-estate
Free ranger-led walks are available with paid entry to the castle and gardens during August.See atholl-estates.co.uk
Segway Ecosse offers tours on the estate.Visit segway-ecosse.com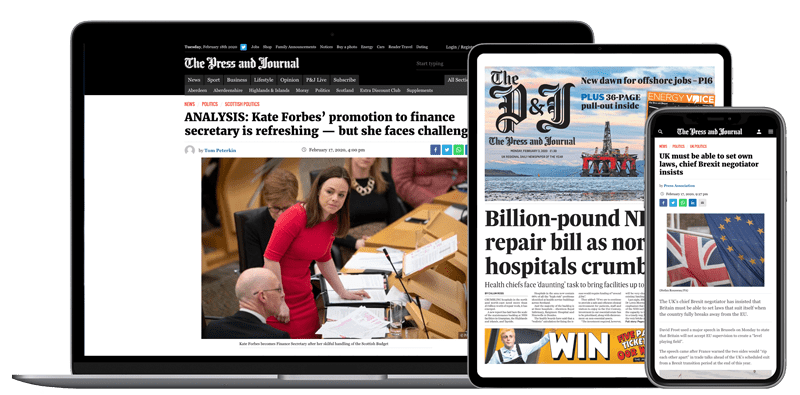 Help support quality local journalism … become a digital subscriber to The Press and Journal
For as little as £5.99 a month you can access all of our content, including Premium articles.
Subscribe