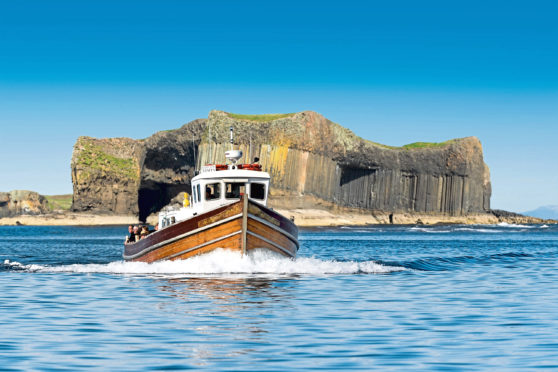 From wildlife-watching boat trips to tubing at speed down a Highland mountain, these are just some of the attractions on offer now, writes Susan Welsh
Summer fun on the mountain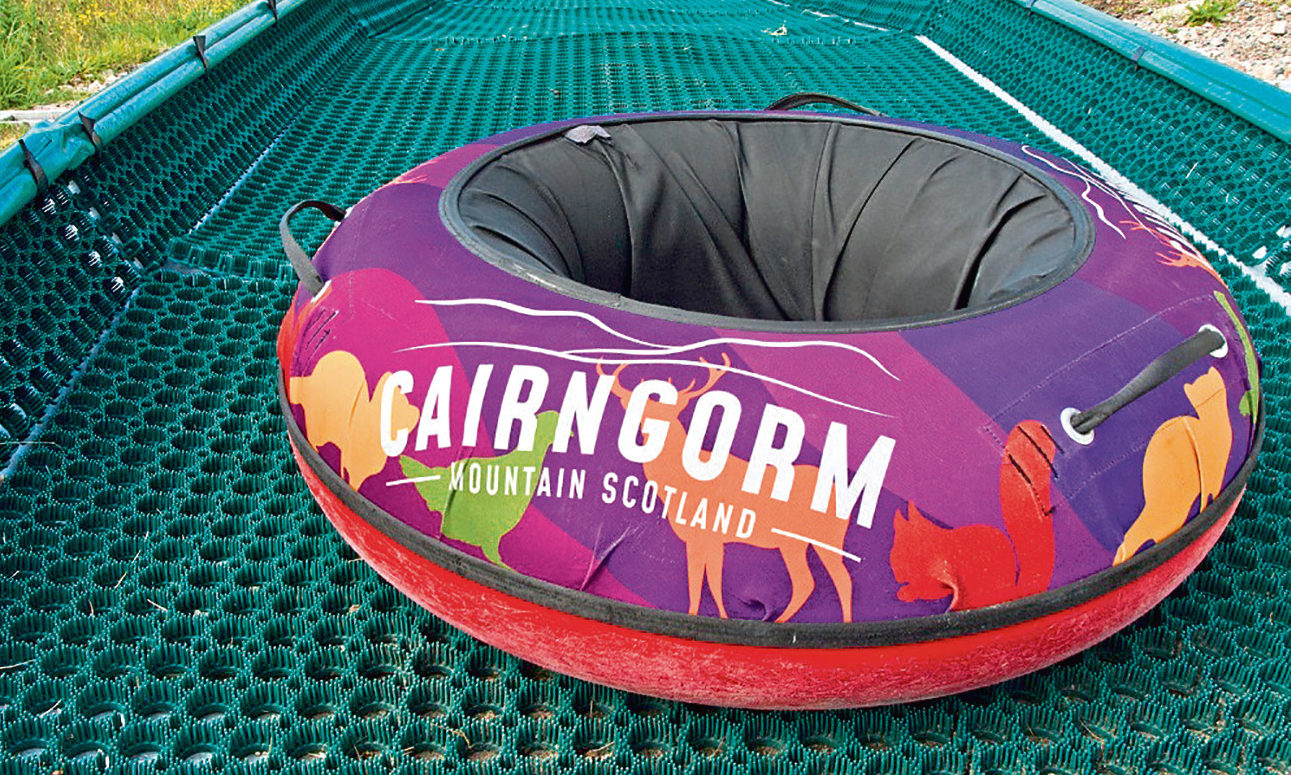 Cairngorm Mountain has launched its summer programme, following a partial reopening of the site last month.
Thrill-seekers can now book a high-speed tubing experience down a 70-metre slide with two parabolic turns.
Suitable for adults and children aged four and over, sessions run from 11am to 4.30pm, Thursday to Sunday, and cost £7.50 per tube.
Safety measures in place mean numbers are limited to eight people per 30-minute session, and face coverings must be worn.
• To book contact 01479 861301.
Guided ranger walks are also on offer each Thursday, leaving at 10.45am and returning by 4pm. These cost £15 for adults and £10 for children aged six to 16.
There's a maximum group size of six, walking in household groups with social distancing observed. Face masks are not compulsory on guided walks.
•Contact 01479 861327 for advance booking.
Pitch perfect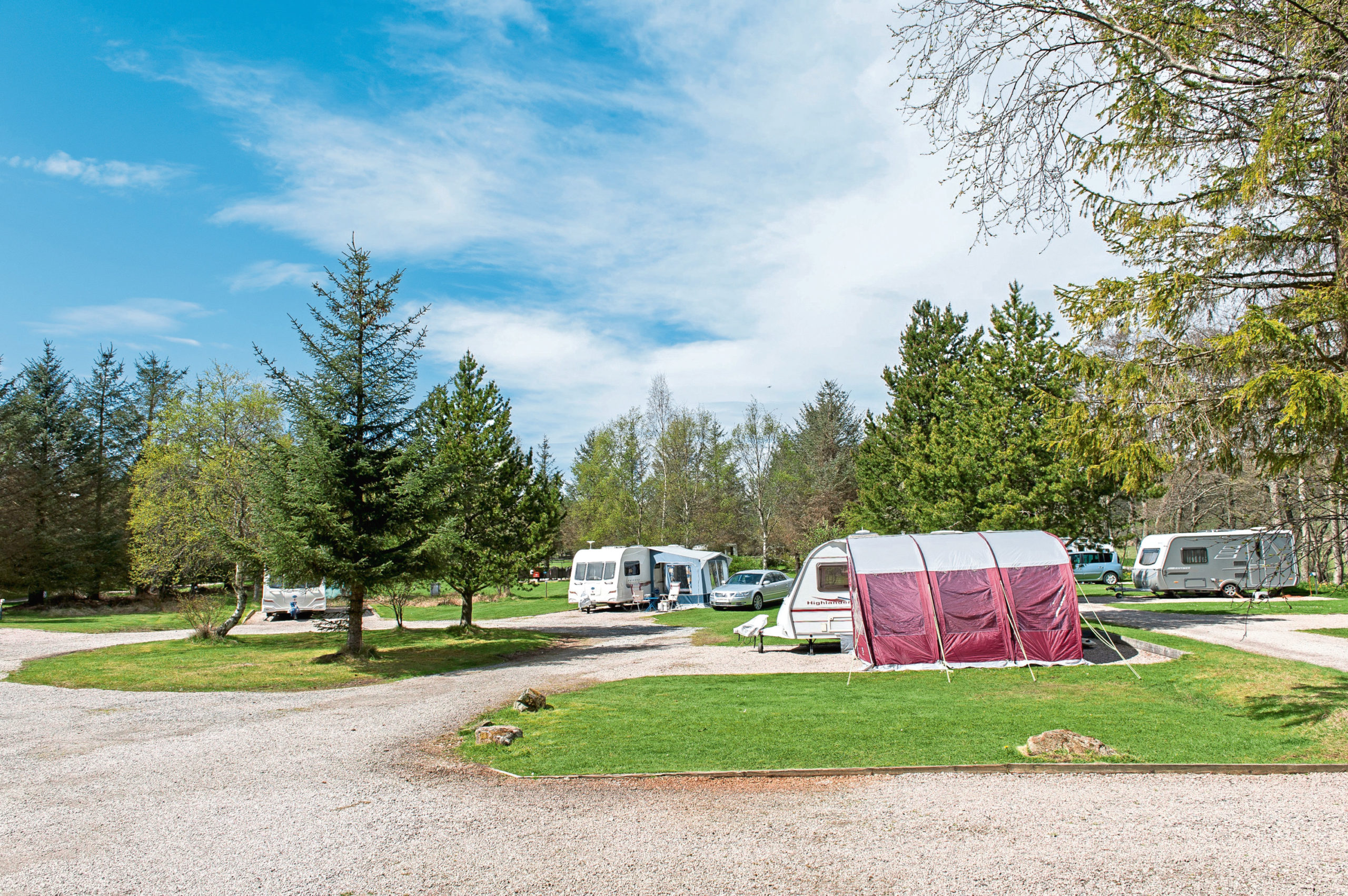 Lots of people have enjoyed camping, caravanning and motorhome holidays this year.
Nicola Simpson, from The Camping and Caravanning Club, said: "Contrary to popular belief, there is still availability on campsites this August.
"People just need to think about places away from the obvious tourist honey-pots and go in search of lesser-known but equally lovely locations."
Among the sites the club is highlighting is Tarland by Deeside, located in a tranquil spot just outside the Cairngorms National Park and sharing the same scenery as Balmoral Castle.
Due to the current situation, there are no toilet or shower facilities available on this campsite for the remainder of the season, which means it is better suited to self-contained caravanners and motorhomers.
•www.campingandcaravanningclub.co.uk/Tarland
The club has also launched a late availability function on its website – www.campingandcaravanningclub.co.uk/lateavailability – designed to help people find their perfect pitch at short notice.
Mull and Iona welcome visitors
It has been a tense time for the communities on the Isles of Mull and Iona as they reopen for visitors – the islands have been Covid-19-free and hope to stay that way.
Several businesses are now ready to welcome back visitors and have worked hard to ensure they have a great, safe stay on the islands.
Among them are:
Ardalanish Weavers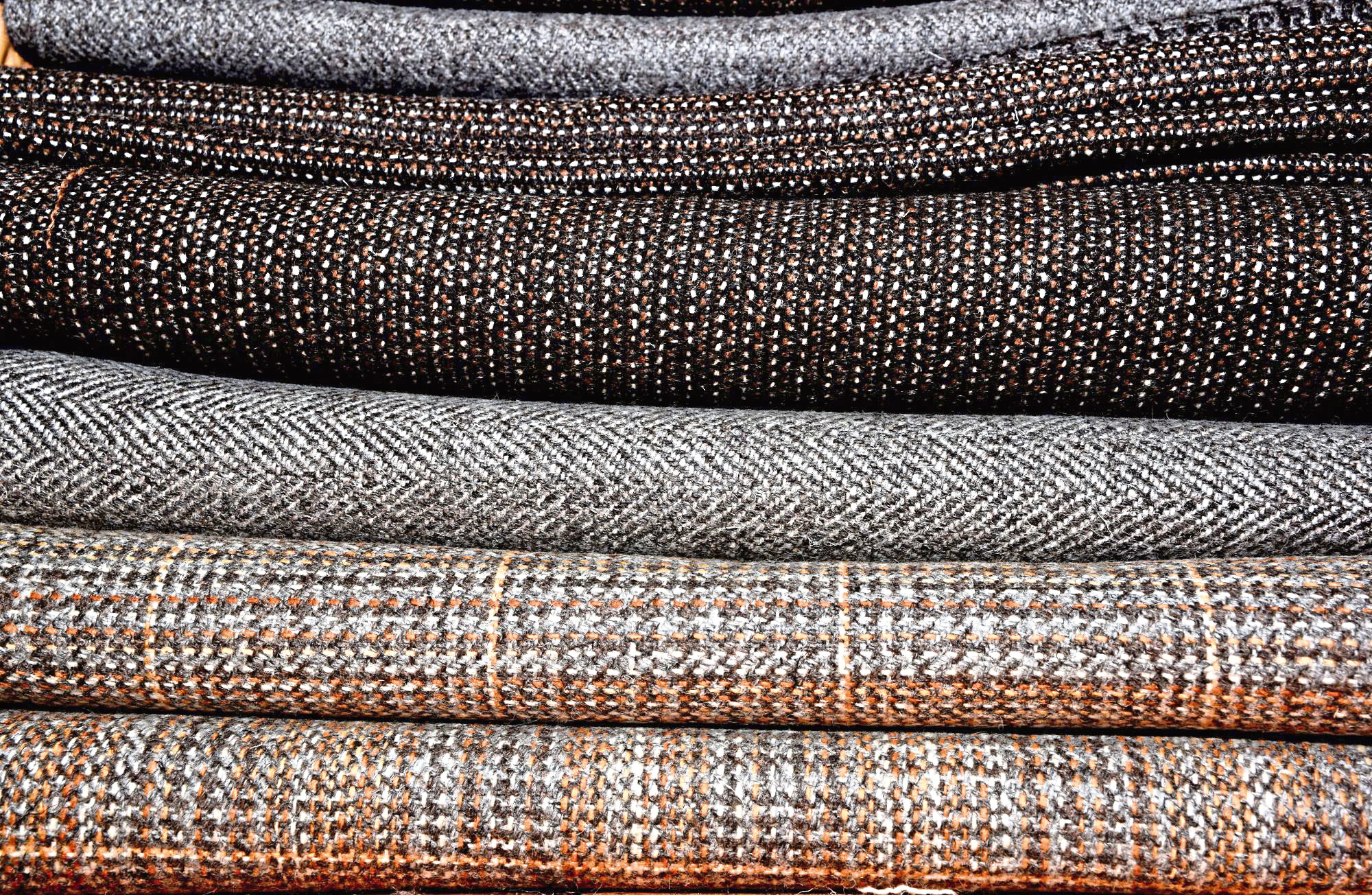 Ardalanish Weavers is a visitor attraction in a stunning location on the Ross of Mull.
The Weaving Shed is part of Ardalanish Farm which produces native-breed lamb and beef that's for sale, as well as ice cream, home baking, teas and coffees.
Farmer Anne Smith said: "The Mill Shop is well stocked with our range of tweed and wool products and visitors can self-guide in the Weaving Shed, wearing face masks and using hand sanitiser."
Anne has also set up a temporary field for motorhomes with their own facilities for overnight stays.
"The field has superb views and easy access to Ardalanish Beach and I'm pleased these visitors have a chance to stop and explore this wonderful part of Mull".
• www.ardalanish.com
Tobermory Campsite, Mull
Born and bred on Mull, Tobermory Campsite owner Angus Williams has introduced new Covid-19 protocols to all aspects of the business which also includes static caravans, shepherd's huts and self-catering, as well as camping and touring vehicles.
Angus is spending much more time providing help and advice on what it's like to travel on a Scottish island.
"We are busy but we have space for tourers," said Angus.
"It's important that people book into a managed site as there is no wild camping on Mull for vehicles.
"We provide all the information and support they need to get the most out of their stay,"
• www.tobermory-campsite.co.uk
Argyll Hotel, Iona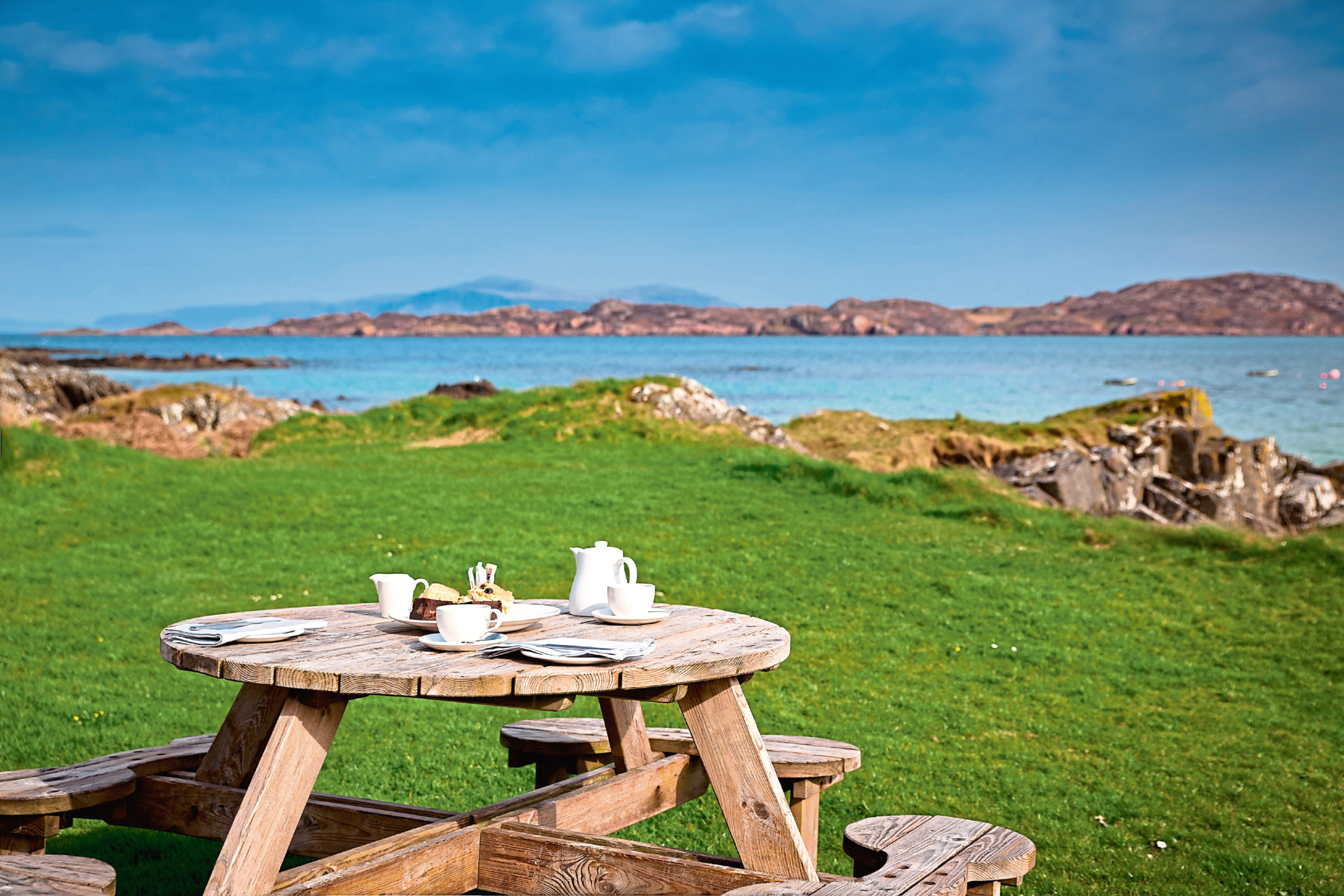 Wendy and Rob MacManaway, owners of the Argyll Hotel, Iona, have made numerous changes to their 17-bedroom hotel, which also welcomes non-residents for drinks and meals.
As well as introducing the standard hygiene requirements, the dining room and lounges are spaced for two-metre distancing, have one-way systems and hourly cleaning protocols have been put in place, and a separate communications system has been set up for service in the garden, which has a fabulous view across the Sound of Iona.
Wendy said: "The biggest challenge was ensuring people felt welcome and relaxed, as well as safe.
"Without exception, every visitor and guest has accepted all our procedures. We have been overwhelmed by so much kindness and self-responsibility from our guests – it really is a joint effort."
• www.argyllhoteliona.co.uk
Staffa Trips, Iona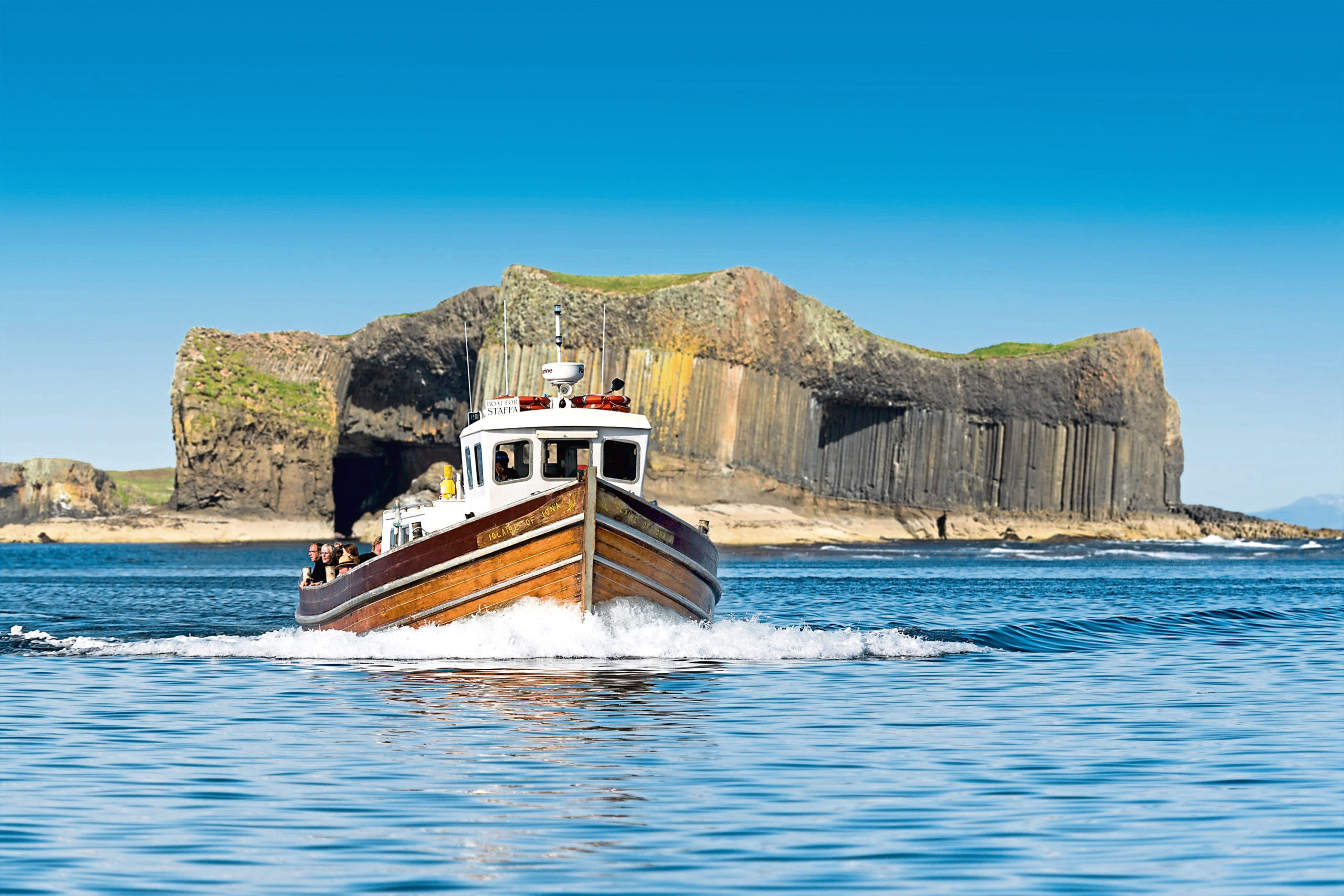 Iona-based Staffa Trips couldn't wait to resume their day cruises.
The boat, Iolaire of Iona, has capacity for 67 passengers, which has been reduced to 30% to allow for social distancing.
Owner Sara Tindal said: "We expect to cruise until mid-October.
"Although the puffins have now gone, Fingal's Cave has been reopened after storm damage in 2019 and people are delighted to be able to walk inside the cave once more.
"Our marine wildlife has turned out for our customers, too, with regular sightings of minke whales and dolphins.
"It's so lovely to be back out on the water."
• www.staffatrips.co.uk