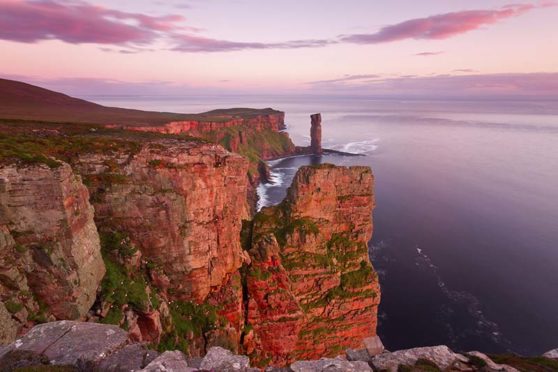 After months spent cooped up in our houses, unable to go very far, many of us are craving a getaway to somewhere that offers space, seclusion and beauty. And there's no better place to go to enjoy all that nature has to offer than Orkney.
No matter when you visit the islands, Orkney has a wealth of wildlife, scenery and natural sites for you to explore and enjoy – with none of the hustle and bustle of more populated areas.
Moving into autumn and winter, you can still enjoy the best of Orkney's coastal walks and secluded beaches (although you might need some cosy clothes!) to relax and recharge.
Much of Orkney is low lying, making it an ideal place to pull on a pair of walking boots and tackle a trail or two. On the west coast, Yesnaby offers one of the most spectacular coastal walks in Orkney. Or for those who like a more rugged and challenging hike, Hoy and Rousay have steep climbs, moorlands and craggy cliffs to tackle.
Beach lovers are sure to enjoy a visit to Orkney, which boasts many beaches of pristine white sands. Popular spots include the Bay of Skaill, Aikerness or the Sands o' Wright, but there are plenty off-the-beaten-track so you can enjoy a slice of seclusion and tranquillity.
Whether exploring by the sea or inland, along the way, there'll be plenty for you to see.
Many animals call Orkney home, including some very rare species.
Mountain hare live in the hills and moors of Hoy and are brown in summer and white in winter. You may also see signs of the Orkney vole, a sub species of the European vole not found on mainland Britain. Their runs can be found on coastal grassland and you might be lucky enough to spot one.
The Eurasian otter can also be found on land and in the water around Orkney.
Cast your eyes seaward in the autumn and from a safe distance you might see something extra special. From October to December grey seals give birth and the pups can be spotted by their mothers' side for three weeks on land.
Watching the water may also result in an awe-inspiring whale, dolphin or porpoise sighting – Orcas (killer whales) in particular are becoming more common in Orkney waters.
As the dark nights draw in during autumn and winter, the world-famous Northern Lights (Aurora Borealis) may also be visible in their full glory, if you're lucky.
Many visitors from across the globe plan their trip to Orkney around the hope of seeing the Lights and, providing they get a clear night, they are rarely disappointed by the show. It's one of the most beautiful natural phenomenon and in Orkney; you get a front row seat.
So for rest, relaxation and the great outdoors, find your space in Orkney.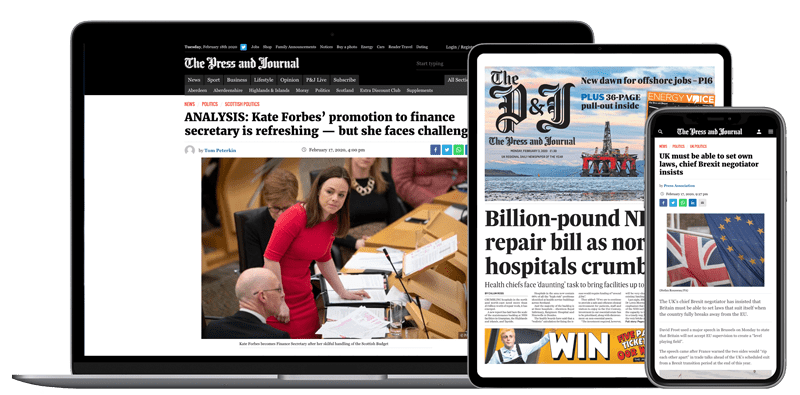 Help support quality local journalism … become a digital subscriber to The Press and Journal
For as little as £5.99 a month you can access all of our content, including Premium articles.
Subscribe